Park West Auctioneer Spotlight: Siobhan "Ellen" Kehoe
When guests attend Park West art auctions, they not only walk away with a newfound appreciation of art—they also walk away with lasting friendships.
It takes a special kind of person to head off onto the high seas to spread their love of art to travelers around the world. Siobhan "Ellen" Kehoe is one of those rare individuals, which is why she's a perfect fit for Park West.
This December, we are spotlighting the amazing Ellen Kehoe, an auctioneer who has been with Park West for 6 years. Enjoy this interview where Ellen discusses her favorite places to travel, artists, and memories!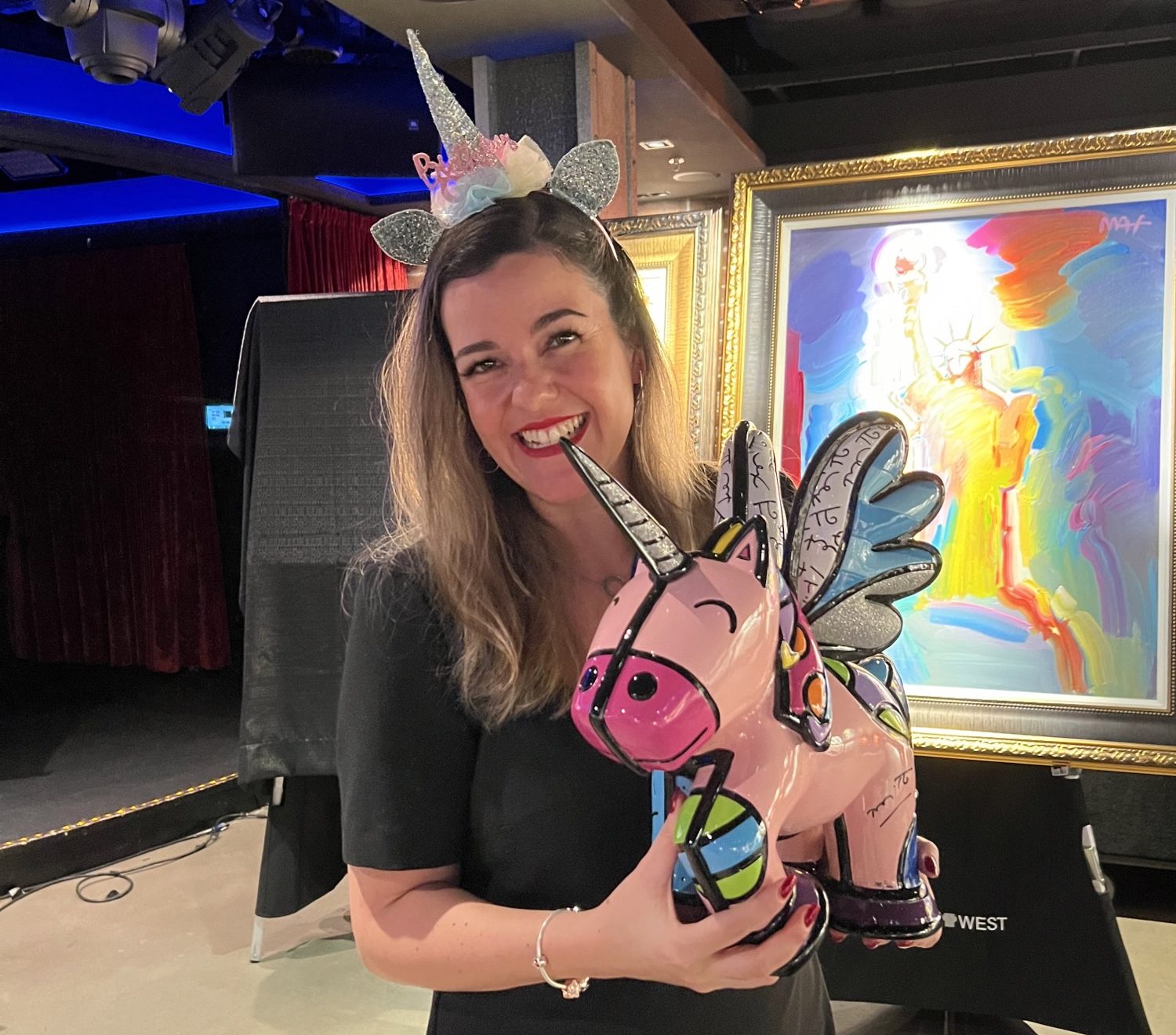 Previous ships: Coral Princess, Celebrity Eclipse, Grand Princess, Celebrity Silhouette, Norwegian Breakaway, Carnival Spirit, Norwegian Pearl, Norwegian Epic, Norwegian Escape.
Where is your hometown?
I live in the beautiful city called Blouberg, about 30 minutes from Cape Town. South Africa. It has one of the best views of Table Mountain.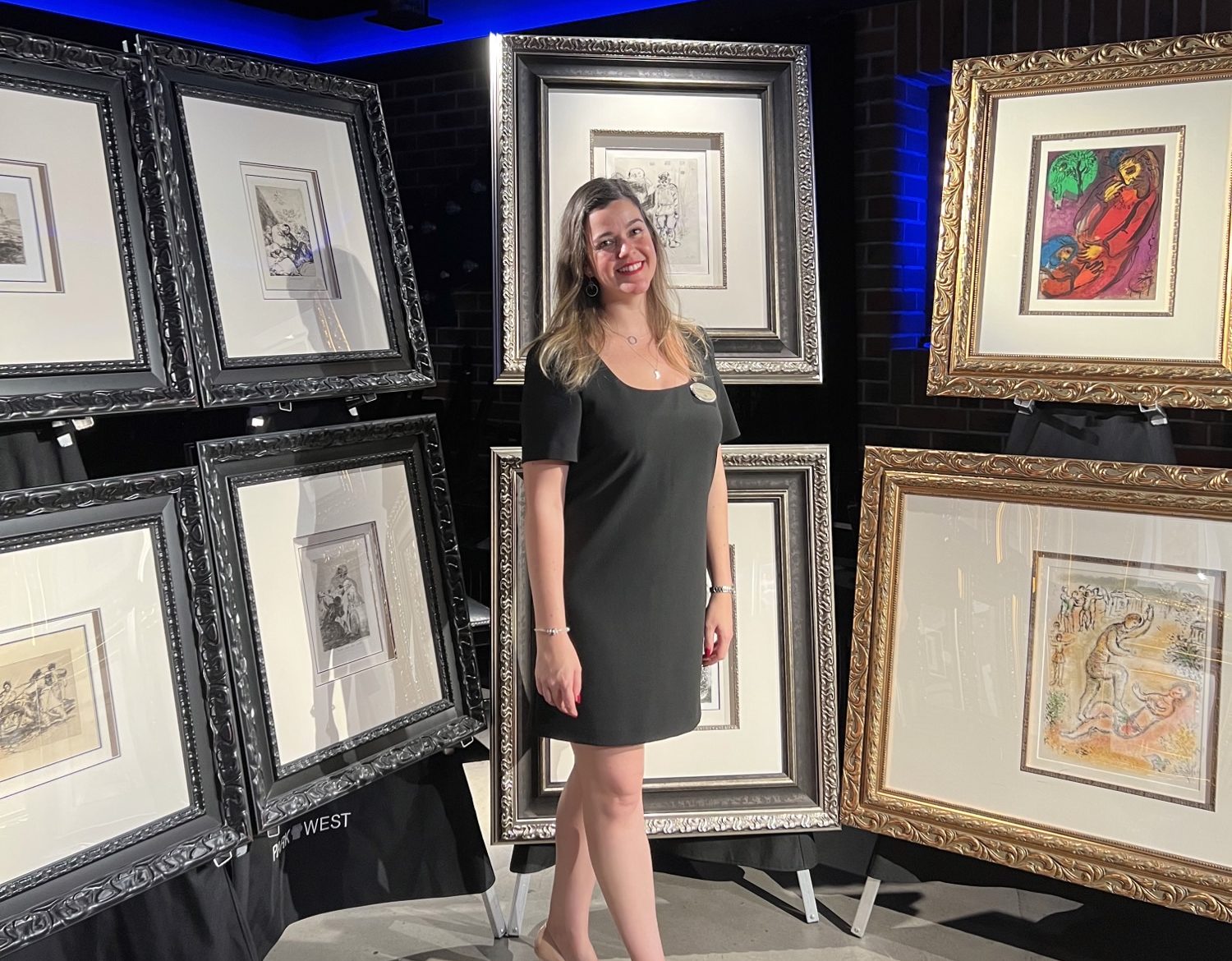 When did you start working as an international art auctioneer?
I joined the Park West family in 2016 and stepped up as an auctioneer on the Carnival Spirit in 2018.
Before I joined Park West, I worked as a professional photographer for Princess Cruise Lines. It was on my second contract that I befriended the Park West auctioneer onboard and he opened my eyes to the world of art collecting. It made complete sense for me to join this career considering I have been studying art since I was 13. My BFA in graphic design and theory of art is not only my passion but has also come in very handy with collectors since I have physically practiced most of the techniques within our collection. I am one of the few people that can genuinely say "I love my job and my life."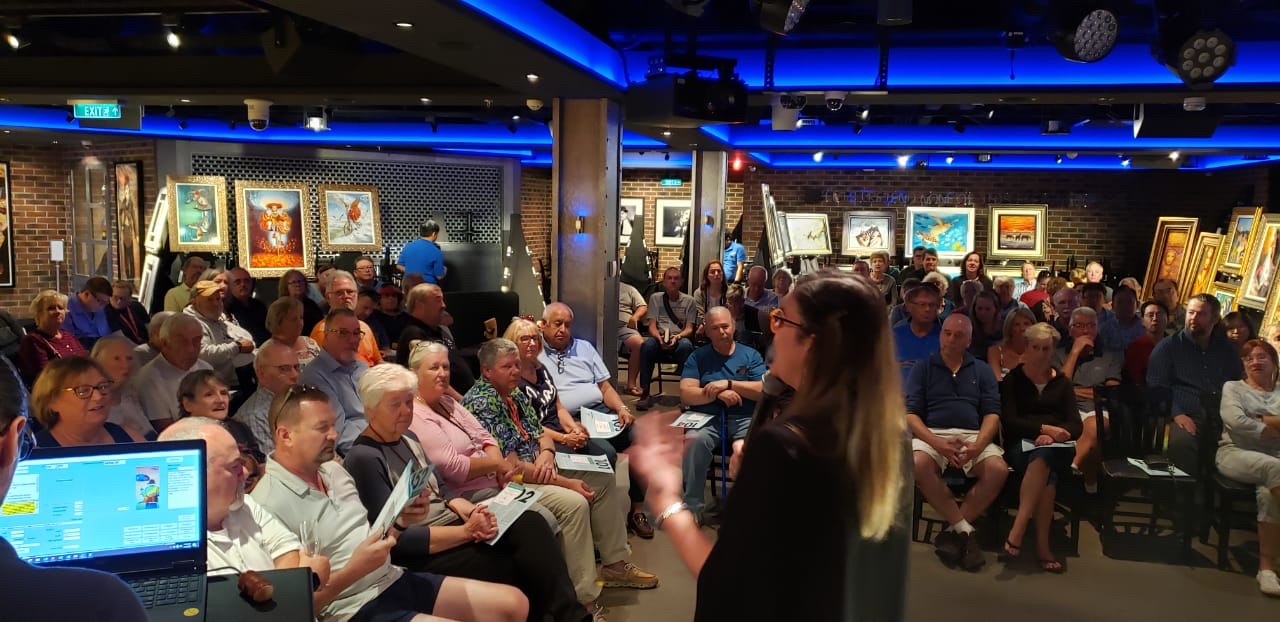 Who is your favorite Park West artist and why? 
This question is unbelievably difficult to answer. It's like being asked to choose your favorite child. All our artists truly have something in their work that I admire or enjoy. If I had to choose, I would base it on one of my favorite artworks, "Olivia." Nano Lopez's "Nanimals" intrigue me with all their elegant and nuanced beauty. The intricacies of the statue's details bring me so much joy, and I see the same reaction from the collectors. I do have to add that Francisco de Goya is my favorite old master. He is such a genius in my eyes and thanks to him, the concept of modern art was born for future artists as well.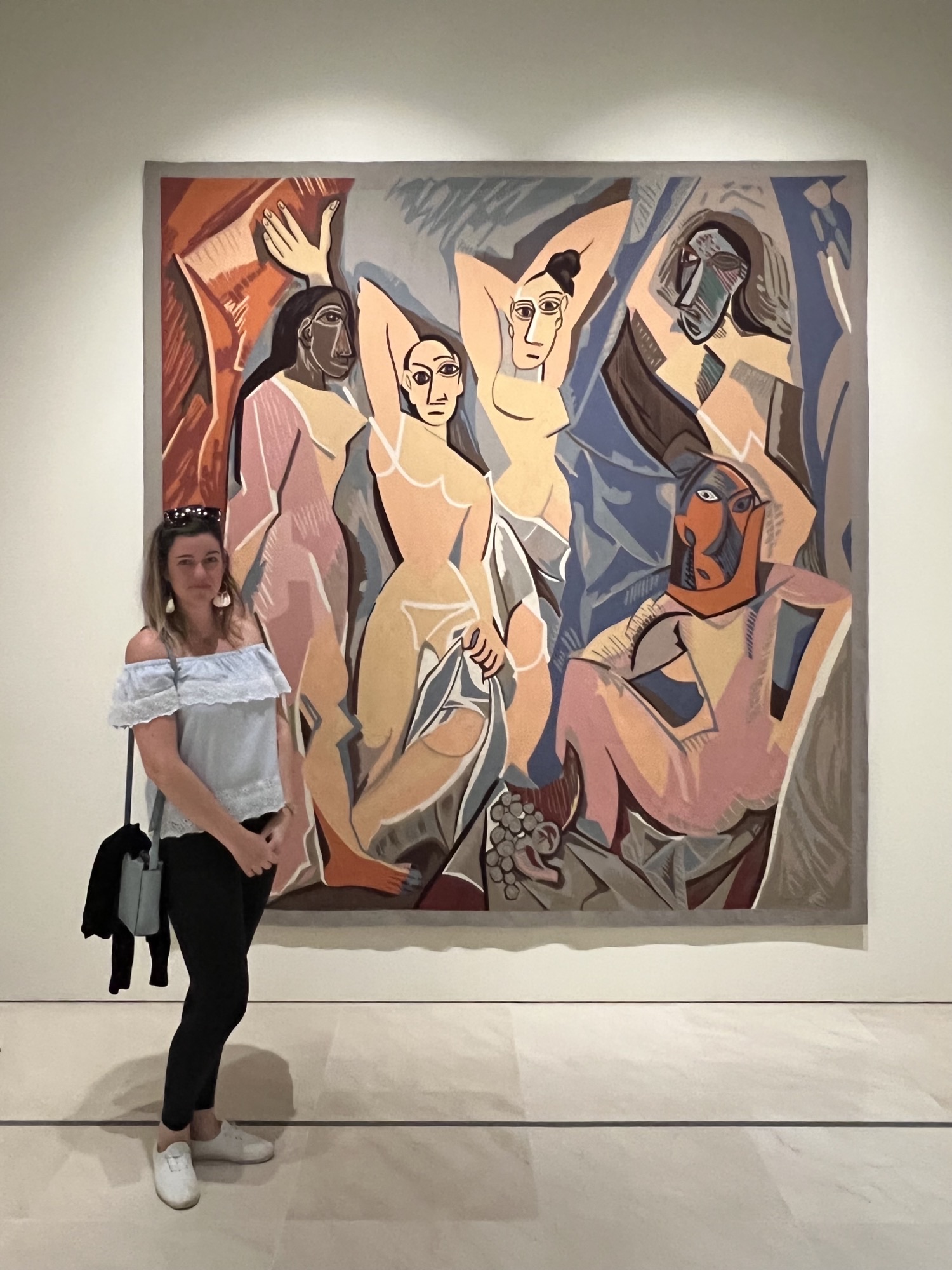 What is your favorite client memory? 
Working on cruise ships gives you the opportunity to interact with so many phenomenal people. On this past contract, I had a guest sailing whose story behind collecting art was so beautiful and touching. It was her first time collecting and she immediately fell in love with a Britto and a Kostabi. The Kostabi was the image of two people passing while their shadows met. Her husband unfortunately recently passed away, and her view of this artwork was that even though he wasn't physically with her anymore, his spirit will always be with her. It was a heartbreakingly beautiful moment to witness her connection with the image and I was over the moon that she had something to visually explain her feelings of love.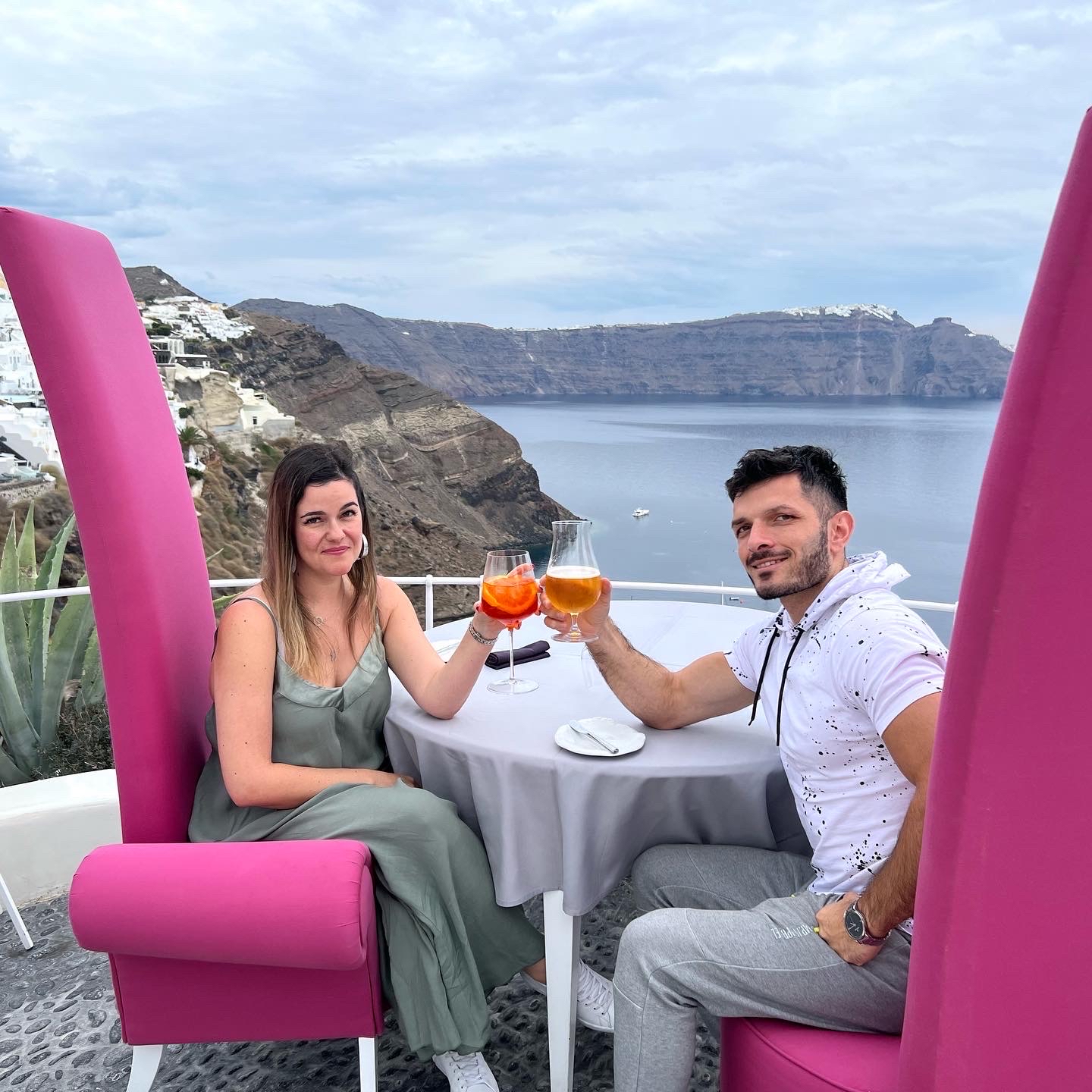 Out of all of your adventures around the world, what has been your favorite port? 
Again with the favorite child thing. I've been to about 50 different countries in my life and each of them have something enchanting. That being said, there are a couple of ports that I find extra exciting. On this last contract my favorite port, hands down, was the port of Valletta in Malta. This small island in the Mediterranean has so much more to offer than people realize. From blue lagoons and magical old cities to amazing food on rooftop restaurants, it is truly a hidden gem that I would go back to without a second thought.
What does a day/life look like when you're at home or not working?
I try to live my life to the fullest every day! When I am not relaxing or doing normal house chores, I  spend as much time with my family and friends exploring the beautiful surroundings and activities of Cape Town. Being a tourist in your own country is an art form that I am so happy to have unlocked.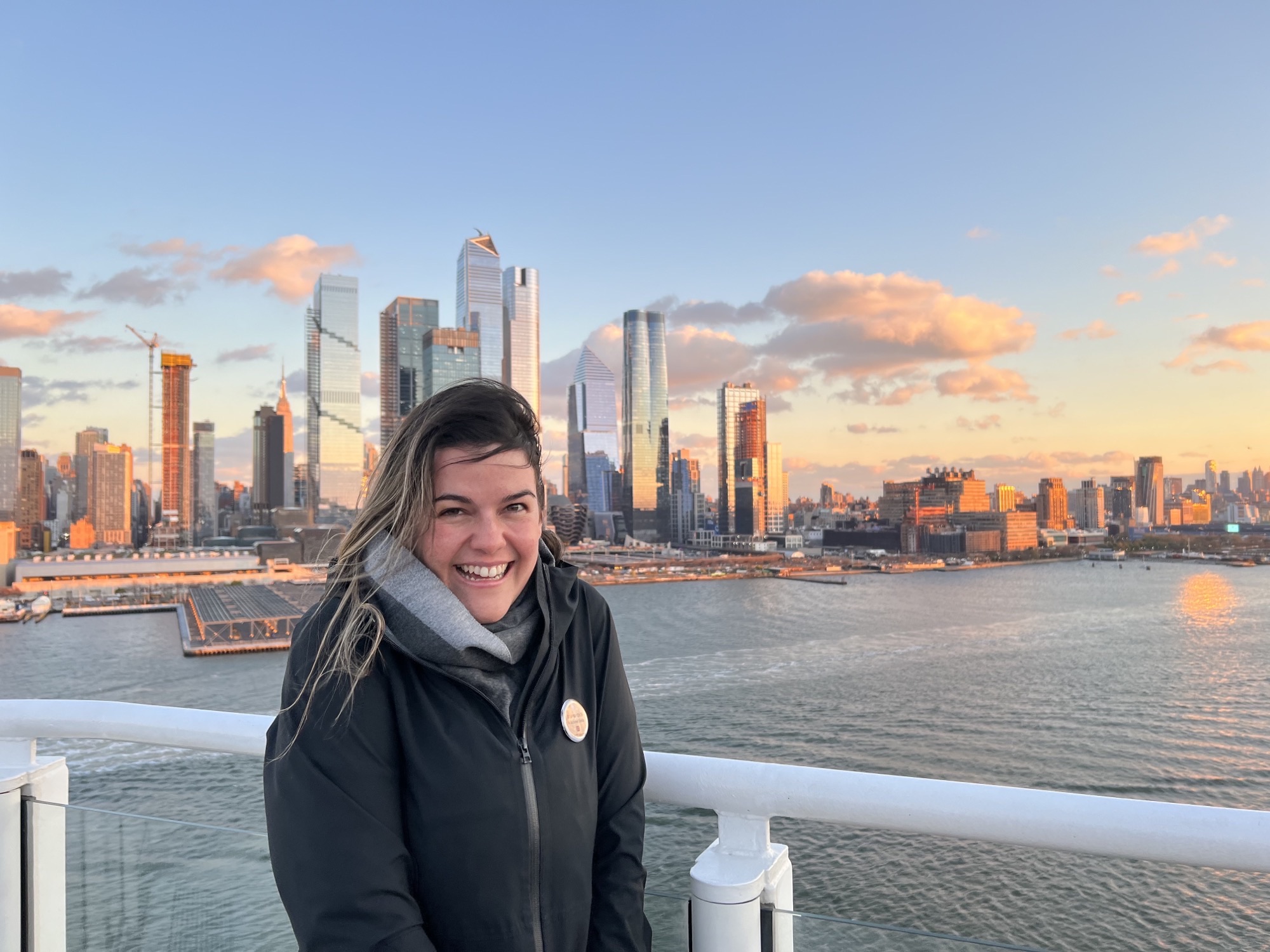 Tell us one thing about living and working at sea that would surprise most people.
I don't think it would come as much of a surprise, but we don't always look perfect in our professional attire during gallery hours. There are a lot of things that happen in the background to make a well-rounded, informative, and fun art cruise for the collectors to enjoy. All the hard work always pays off when a collector walks away with a huge smile on their face and a lifelong memory they can hang on their walls.
Is there anything else you'd like to share about yourself or share with collectors?
Working for Park West is one of the most amazing and life-changing experiences I've ever had. Changing or enhancing people's appreciation of art has been one of the biggest honors of my life.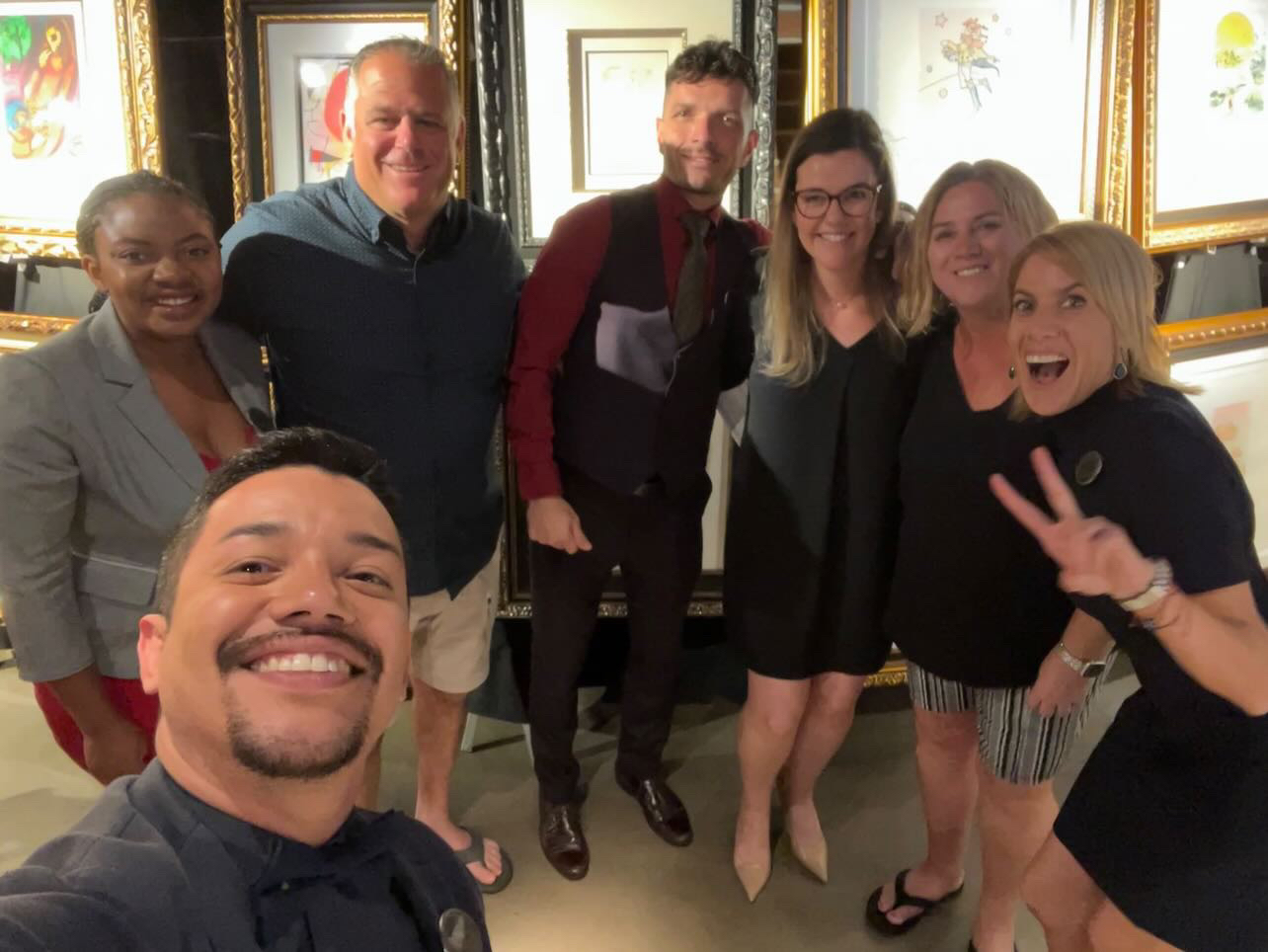 For the latest art and auctioneer news, follow Park West Abroad on Facebook and Instagram.
Interested in learning more about starting a career hosting art auctions on cruise ships? Visit Art Auctions Abroad for more details.
Related Articles: