Park West Auctioneer Spotlight: Tyron "Ty" Wilson
Established over 50 years ago, Park West Gallery understands just how personal art collecting can be—an experience highlighted by the attention our clients receive from our incredible onboard art teams. Park West takes great pride in our personal approach to art, that's why, every month, we take time to recognize some of our top auctioneers.
In our February spotlight, we'd like to introduce you to Auctioneer Tyron "Ty" Wilson, who is currently delighting passengers onboard Carnival Glory!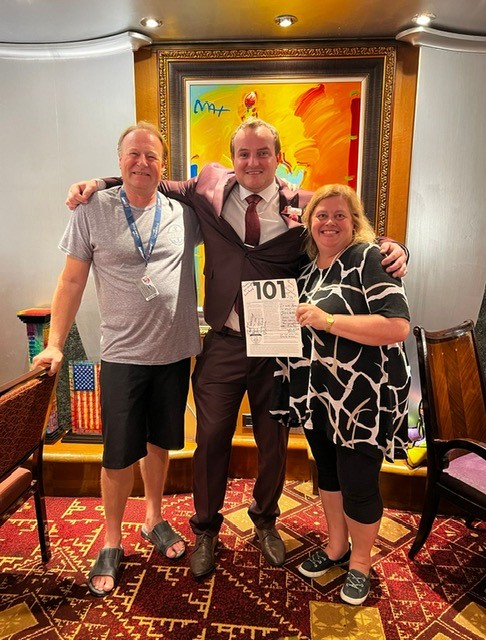 Previous ships as an Auctioneer: Carnival (CCL) Sensation and CCL Spirit
Current ship: CCL Glory
Where is your hometown? 
I am from a small little town called Benoni, east of Johannesburg, South Africa. Best known for being the birth place of Charlize Theron.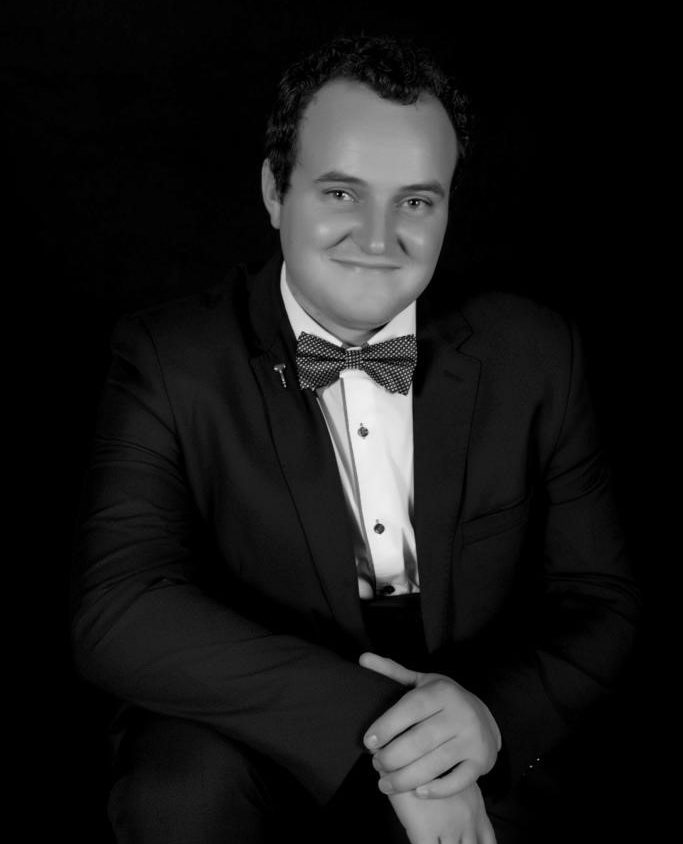 When did you start working as an international art auctioneer?
I started this incredible journey with Park West Gallery in 2019 and became Principal Auctioneer at the beginning of 2022. Before joining Park West, I worked as a production quality control manager for heavy-duty and decorative coatings. Working with various types of paint, I gained a lot of knowledge about pigments and their use in acrylic and oil paints. I have always loved music and art, and through this passion, I started to gain a deeper appreciation for the world of fine art. A good friend who is also an auctioneer told me about the gallery, and I knew this was the perfect job for me—helping others dive into the beautiful world of fine art.
Who is your favorite Park West Gallery artist and why?  
This is the most difficult question I get asked by collectors simply because Park West has such a beautiful collection featuring the best of the best. However, I would have to say that Peter Max is my favorite. His understanding of color and ability to blend 4 to 7 colors in a single brush stroke is mind-blowing. What he has achieved throughout his career, his dedication to helping humanity through his artwork, and his humility puts him at the top of my list.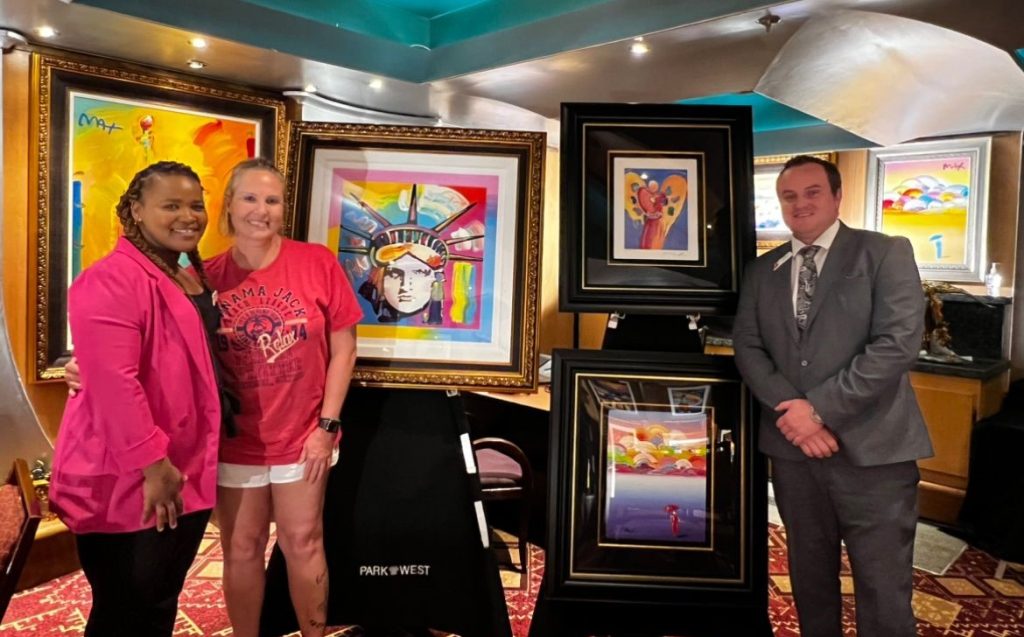 What is your favorite client memory? 
Meeting new people is one of my favorite parts of the job. One memory that stands out to me was with a couple from Australia. It was a 14-day cruise, and we had built a strong friendship over the course of the sailing. They invited me to join them on a sunset cruise during a late sail away in Aruba. It was amazing to learn about their travels around the world (not to mention their fantastic art collection) while sipping on cocktails and watching the most beautiful sunset. They inspired me to live life to the fullest, and it's a time I will never forget.
Out of all of your adventures around the world, what has been your favorite port?
My favorite port is Juneau in Alaska. I absolutely love the local nature and all the activities around the port—from fishing for King Salmon to playing a quick round of golf (or trying to) in front of the Mendenhall glacier.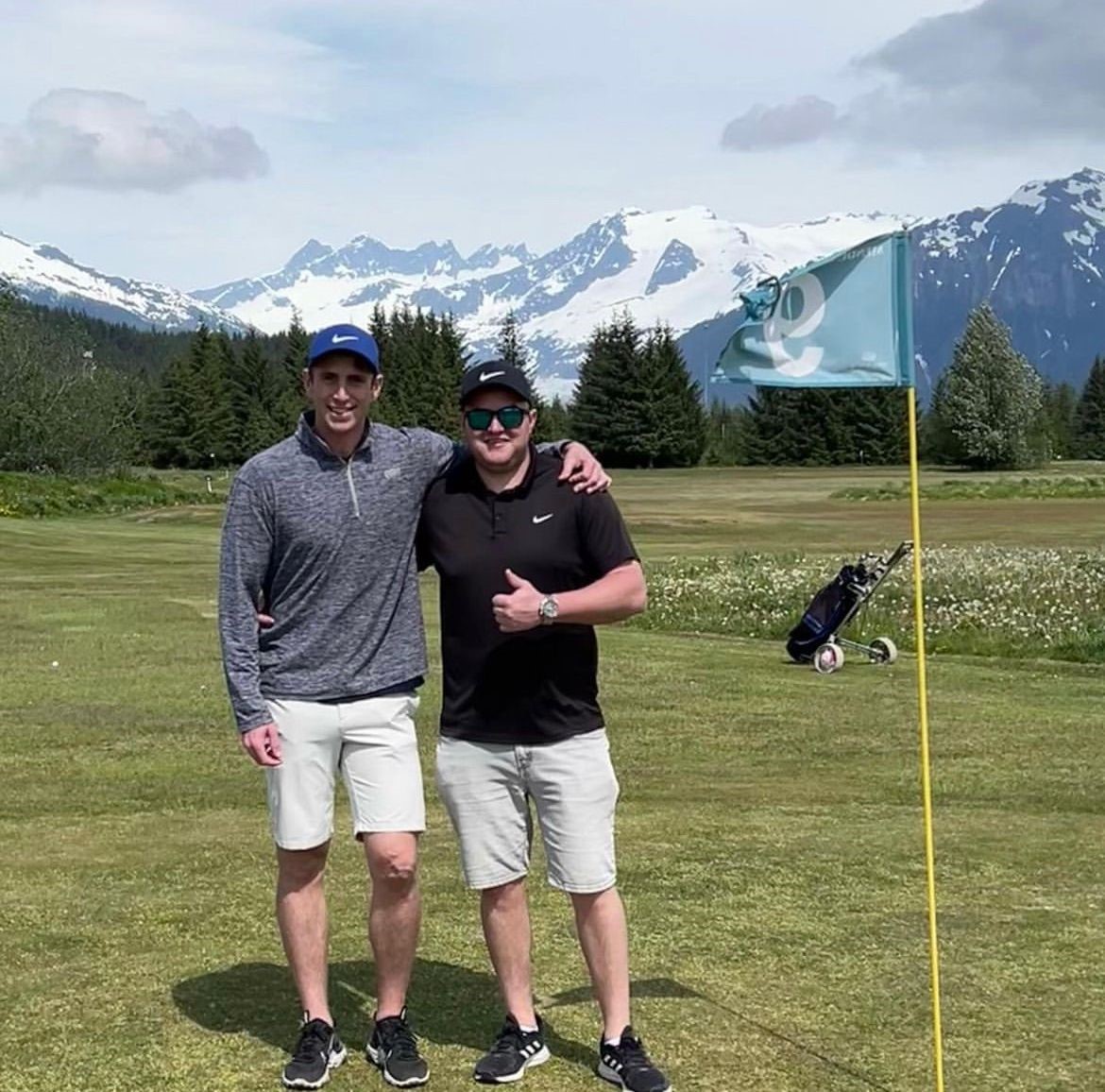 What does life look like when you're at home or not working?
When I am back home, I enjoy spending time with family and friends and catching up on all that happened while I was away. South Africa is a beautiful country, and I love exploring its beauty. Fishing is a big passion of mine, so a lot of time is spent on the banks trying to catch a big one.
Tell us one thing about living and working at sea that would surprise most people.
All the delicious food that's available onboard 24/7, and the self-control one needs to still fit in a suit. Also, the interior workings behind-the-scenes of these massive ships is something amazing.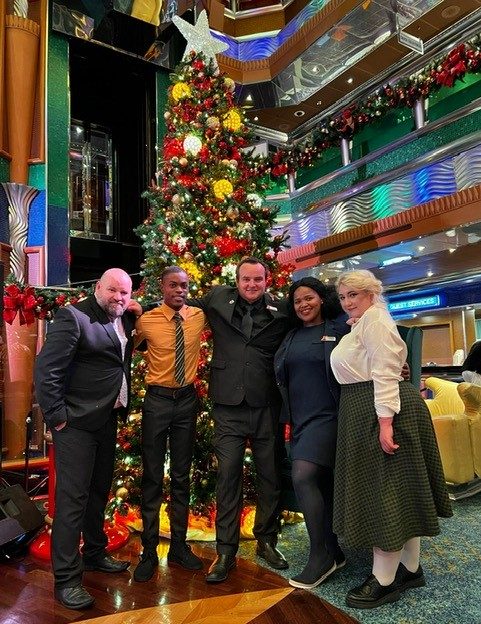 Is there anything else you'd like to share about yourself or share with collectors?
If there is one thing I have learned coming out of the pandemic, it's the urgency to do things we want while we still have the chance. If you want to eat the ice cream, eat the ice cream. If you want to go on the cruise, go on the cruise. Live life to the fullest and enjoy it. All in moderation, of course.
For the latest art and auctioneer news, follow Park West Abroad on Facebook and Instagram.
Interested in learning more about starting a career hosting art auctions on cruise ships? Visit Art Auctions Abroad for more details.
Related Articles: