Park West Auctioneer Spotlight: Vlad and Carola Popescu
Park West believes that art is for everyone, and there's no one who embodies that belief more than our onboard art auctioneers and gallery teams. When our collectors board a cruise ship with a Park West art gallery, they know they're going to meet an exciting, passionate team of art lovers.
That's why we take time every month to recognize one of our brightest auctioneer teams working today. This November, we'd love to introduce you to Vlad and Carola Popescu, an auctioneer duo who are currently onboard Discovery Princess!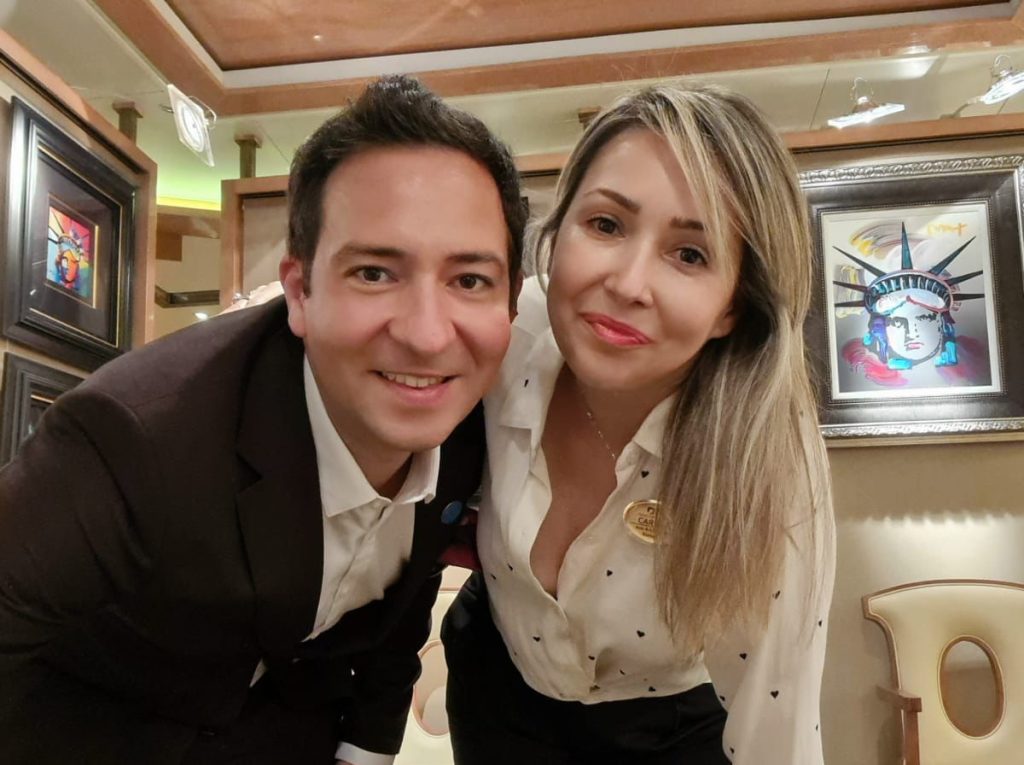 Previous Ships:  Norwegian (NCL) Sky, NCL Sun, Celebrity Silhouette, Carnival (CCL) Magic, CCL Breeze, CCL Conquest, Royal Caribbean Allure of the Seas, Holland America New Amsterdam, Royal Princess, Regal Princess, and Sun Princess.
Current Ship: Discovery Princess
Where is your hometown? 
Brasov, Romania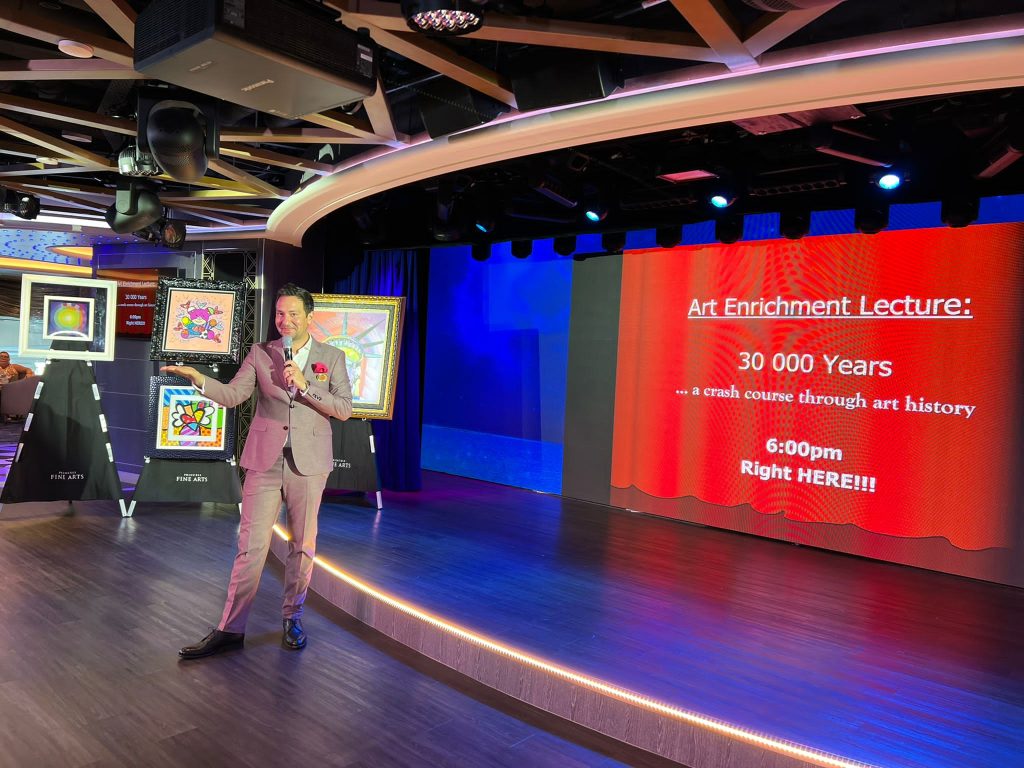 When did you start working as an international art auctioneer? 
I met Carola, I fell in love and starting that moment my life changed. I was working with numbers before I joined Park West, and Carola was writing and taking interviews for a women's magazine. But we were both young and ready for the adventure of a lifetime.
My brother was already working with Park West as an auctioneer for a while already. He was the one that brought his passion for the job home and introduced Park West Gallery to us. And what better reason to live on the seven seas than to share work, adventure & travel with your better half.
Who is your favorite Park West artist and why?  
Romero Britto, the martini glass sculptograph is the first work of art that captured our attention when we began our first contract on Carnival Freedom. We both grew up surrounded by art, but when we came to Park West, we discovered a fascinating world of color and textures that we had never seen before. Through the years (11 to be exact), Britto's works are still the most treasured in our home.
What is your favorite client memory?  
We have a lot of Park West collectors that have cruised with us and still keep in touch, but one couple in particular will always remain in our hearts. We met Bill and Kathy on one of the Carnival ships. We started talking about art on a cruise, and suddenly one year later we were showing them around Dracula's Castle and dancing together at our wedding in Romania.
We met another couple, Carl and Helen, some years ago on a Princess ship, and then they kept reappearing on ships throughout our career! Actually the photo below is from the Discovery Princess in 2022.
Out of all of your adventures around the world, what has been your favorite port?  
New York City is our favorite port. We loved it so much that we vacationed in the Big Apple in our free time! It's got the best burgers, coldest beers, and best entertainment shows I've ever seen. It's also the place where I asked Carola to marry me, so for us, it's always going to be special.
My second favorite is Key West. That key lime pie and music playing everywhere makes me want to move there forever.
What does a day/life look like when you're at home or not working?
First thing I do when I go home is take my car for a ride. The guys out there will definitely understand this. Driving is what I miss most while living on a floating hotel. We do a lot of road trips around Europe when we are home, going to festivals, concerts… we do a lot.
We are so used to travelling that even when we go home, we are already booking flights to somewhere😊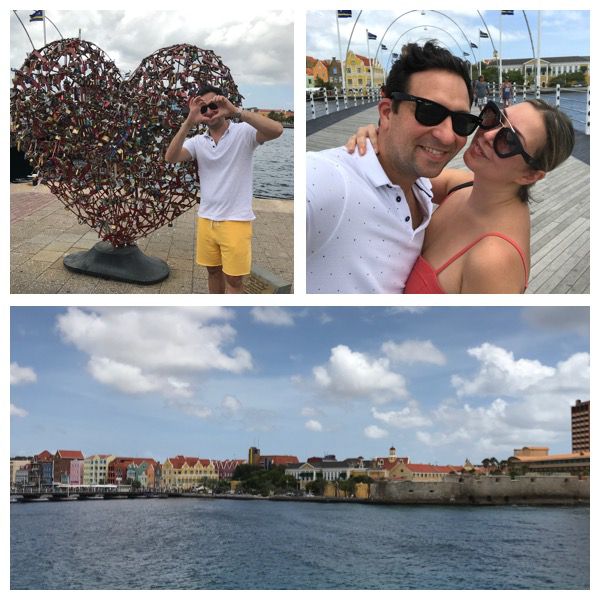 Tell us one thing about living and working at sea that would surprise most people.
Deck 4 does not look like the servants area in the Titanic! 😊 It's an entire deck designed for the staff where we have decent staterooms, a bar, and a restaurant where we take our meals. It's a place where we can feel comfortable and create friendships and memories amongst ourselves. And no, at night we don't disembark and sleep in hotel rooms—we work and live 24/7 on the ship.
Is there anything else you'd like to share about yourself or share with collectors?
Since we started our journey with Park West in 2012, we've been on 5 continents and seen more than 200 cities. It's been an incredible ride and we are looking forward to our next contract where we will make new memories and meet new friends.
For the latest art and auctioneer news, follow Park West Abroad on Facebook and Instagram.
Interested in learning more about starting a career hosting art auctions on cruise ships? Visit Art Auctions Abroad for more details.
Related Articles: