Onboard Auctioneer Spotlight: David Fussy
Park West recognizes that art collecting is a very personal experience. That's why we have the best onboard art teams to cruisers with every step of the art collecting process!
For June's auctioneer feature, we'd like to introduce Principal Auctioneer David Fussy, currently onboard the Princess Discovery! Enjoy this interview where you'll learn about his sea, favorite client memories, and what he does when resting his sea legs.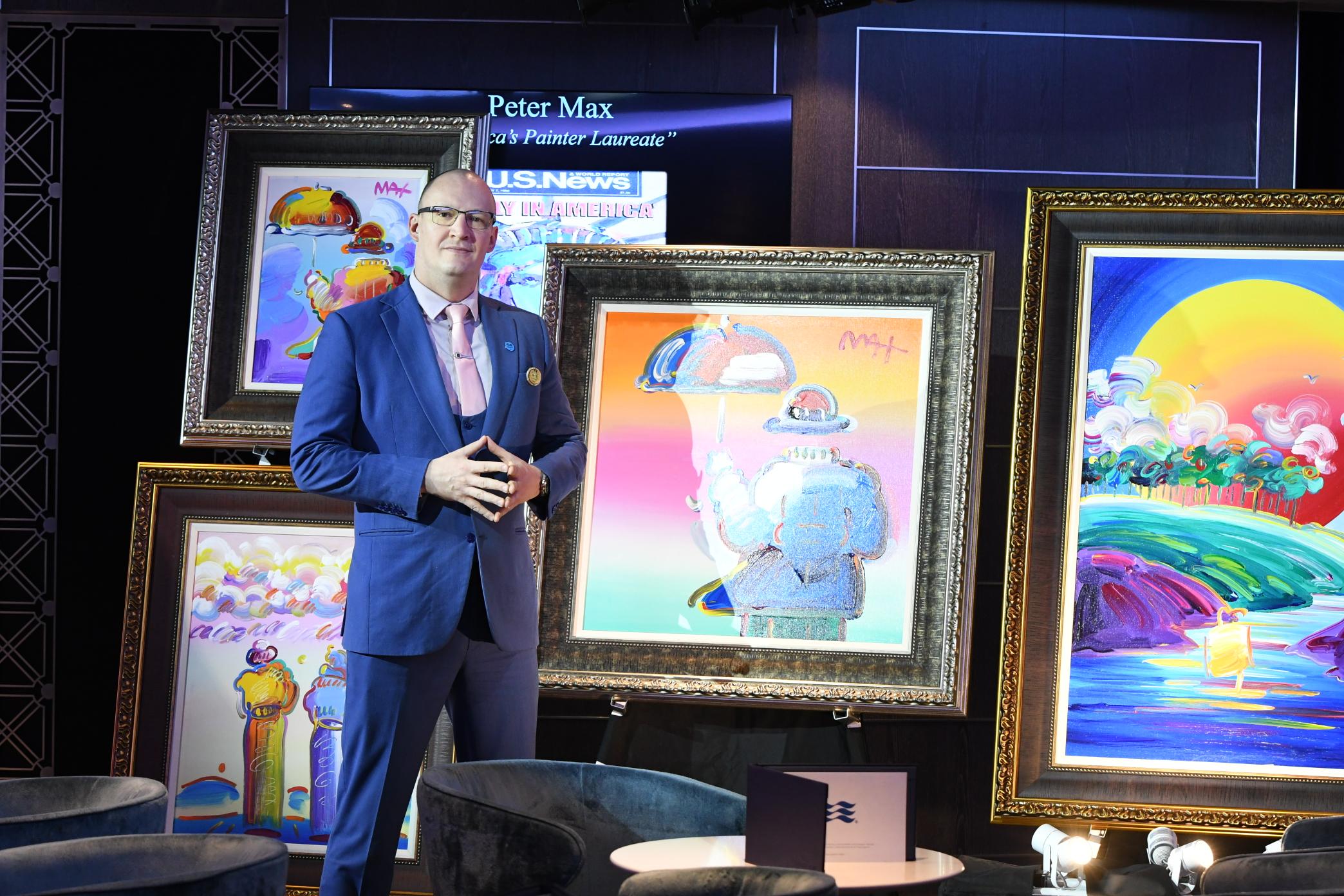 Previous ships as an Auctioneer: Princess (PCL) Ruby, PCL Regal, Royal Caribbean (RCI) Oasis, RCI Allure, Norwegian (NCL) Breakaway, and NCL Epic
Current ship?  PCL Discovery
Where is your hometown?
Budapest, Hungary
When did you start working as an international art auctioneer?
I started working for Princess Fine Art in 2010 but joined Park West Gallery in 2014 as a Gallery Director and 5 weeks later I was promoted to Principal Auctioneer.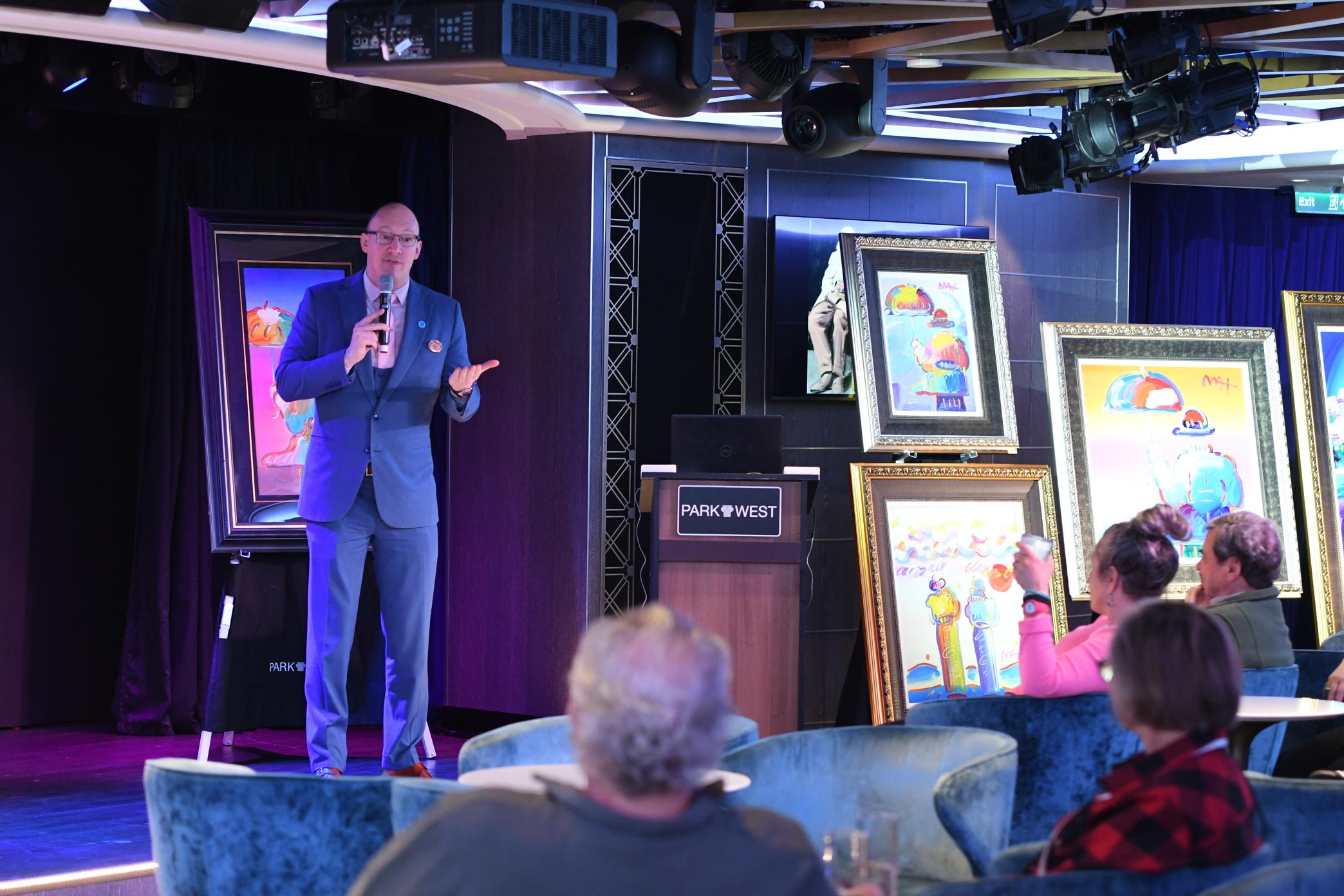 What did you do before auctioneering and how did that transition into your current career?
I started as a Buffet Steward for Princess in 2007. After 3 years, 5 contracts, and 4 promotions, shoreside management for Princess considered my application for Art Director, and in 2010, I became the first Art Director with English as a second language at Princess Fine Arts. When Park West acquired PFA, they offered me a job, and I took it. Everything happens for a reason, and it worked out perfectly! 😊
What is your favorite client memory? (It can be a funny anecdote from a guest or time that you helped a client collect art that was meaningful to you.)
I helped a client collect the exact Rembrandt that his mother always wanted to have but she never had the chance to acquire. That was my first Rembrandt sale and besides being proud of it, Rembrandt is also the favorite artist of my parents!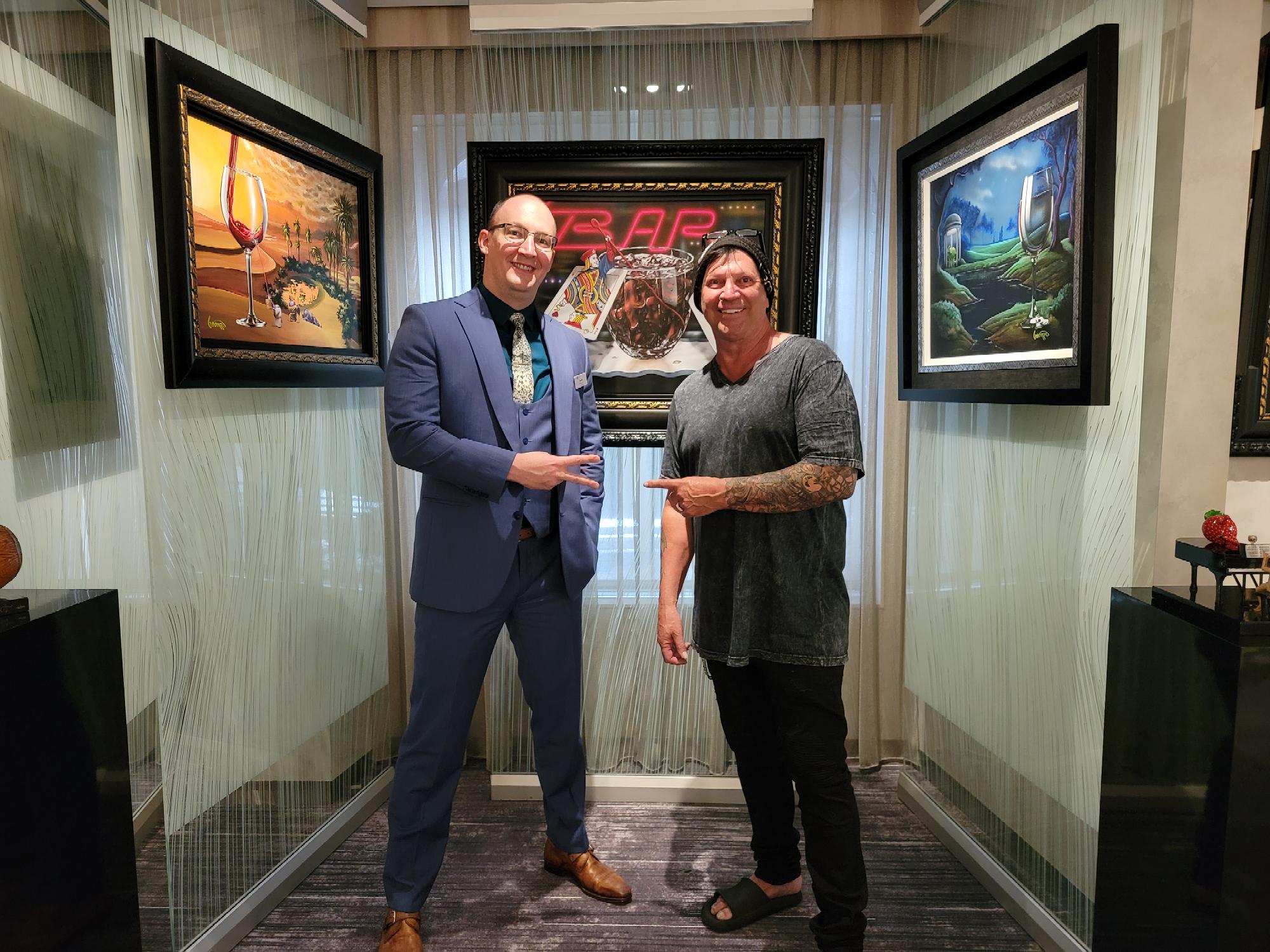 What does a day/life look like when you're at home or not working?
Breakfast is my favorite meal – I like cooking it when I am home. Budapest is an amazing place with a fantastic culture for music, art and gastronomy. I usually spend my days exploring the city and catching up with friends after being away for 6 to 8 months. I also try to include a vacation somewhere exotic.
Out of all your adventures around the world, what has been your favorite port?
Bora Bora, French Polynesia
Tell us one thing about living and working at sea that would surprise most people.
Time goes by surprisingly fast, because there is always something to do – 6 to 8 months goes by 3 times faster than on land.
Is there anything else you'd like to share about yourself or share with collectors?
I played competitive basketball from 16 to 18 years old in the regional championship in Hungary, and I did drama in primary school. I am fascinated by space exploration and that we know more about space than we do about our oceans!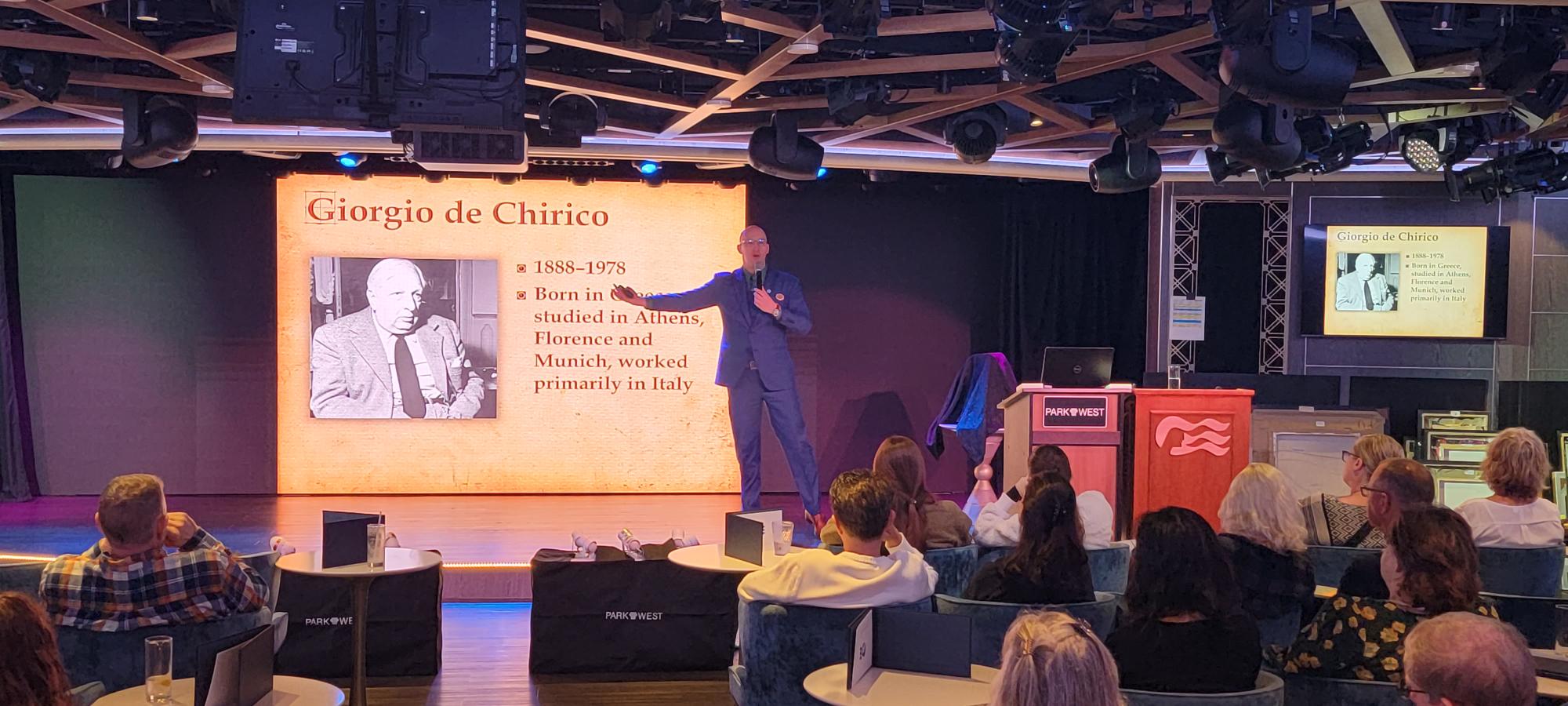 Visit Art Auctions Abroad to start your career with Park West Gallery on our exciting cruise ship programs!
For the latest art and auctioneer news, follow Park West Gallery on Facebook, Twitter, and Instagram.