PARK WEST GALLERY, SOHO ANNOUNCES TOP 3 FINALISTS IN "PAINTED IN NEW YORK" ART COMPETITION
Following nearly two weeks of public voting and hundreds of submissions, the final three artists in the first annual "Painted in New York" competition include: Lara Ivanovic, Ashley Luttrell, Daniela Velez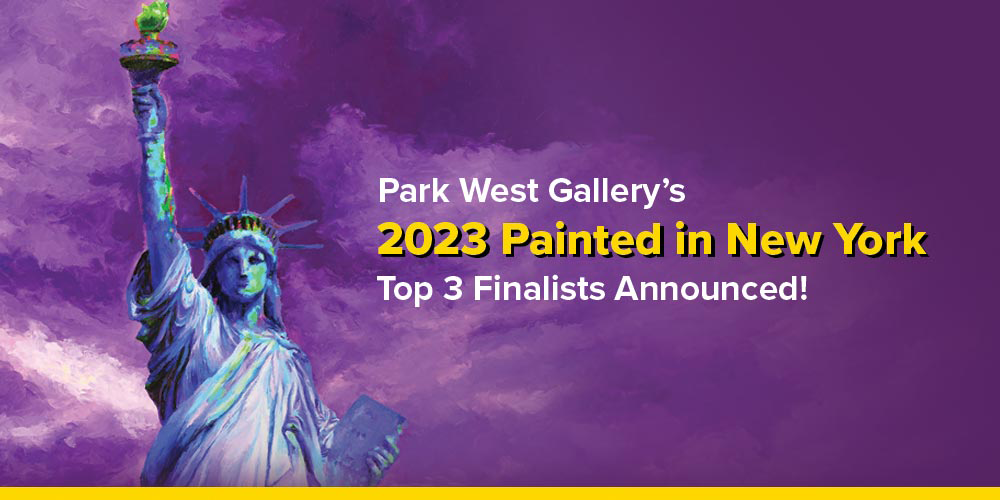 NEW YORK, NY – June 21, 2023 – The Park West Fine Art Museum & Gallery has revealed the final three artists for the first annual Painted in New York art competition. Selected after nearly two weeks of public voting, the final three artists were selected amongst hundreds of submissions, representing some of the most talented and innovative artists living in New York. The "Painted in New York" finalists are competing for a chance to win a prestigious, year-long contract with Park West Gallery, the world's largest art dealer, as well as the opportunity to display their work on the walls of Park West Gallery SoHo, alongside masterpieces by Picasso, Rembrandt, Renoir, and other art world legends.
"This competition is an exciting opportunity for New York based artists to showcase their work." Said John Block, Executive Vice President for Park West Gallery. "The final 3 are extremely talented and represent the creativity in this great city."
The "Painted in New York" champion will now be chosen by a panel of world-renowned artists and Park West Gallery representatives, including celebrity guest judge, Booboo Stewart, Executive Vice President of Park West Gallery John Block, Park West Gallery New York Director Martin Botha and Park West artists Mark Kostabi and Vicktor Schvaiko, and more.
The final three artists currently have their work on display inside Park West Gallery SoHo, and the ultimate "Painted in New York" winner will be announced Friday, July 7.
The final three artists include:
Lara Ivanovic
Ashley Luttrell
Daniela Velez
Park West Gallery SoHo, a new innovative 4,000 sq ft, two-level museum and gallery, is located at 411 W. Broadway St. between Sprint St. and Prince St. Open daily from 10 am to 6 pm. For more information, please visit ParkWestGallery.com/NewYork or call 917-287-4351.