Experience our live art auctions on cruise ships
Register early for the art auctions on your next cruise and receive a complimentary gift and a $100 art credit!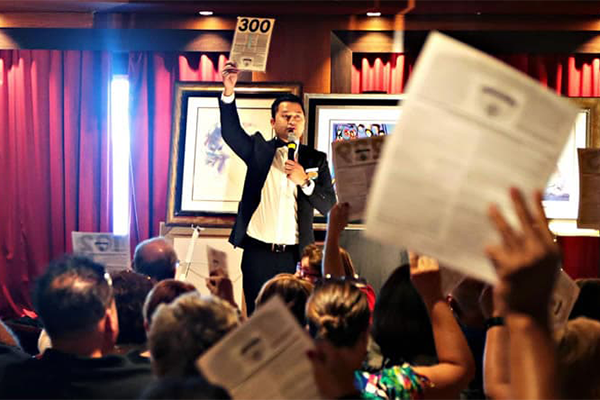 Join the fun once the bidding begins and take home a work of art you'll cherish forever!
Whether you're an experienced collector or a curious first-timer, our cruise ship art auctions have something for everyone. You'll enjoy a range of breathtaking artwork specially curated for each and every cruise. Large or small, we'll have something perfect for you. Plus, you simply can't beat the electricity in the room when the bidding gets fast and furious. Sit back, revel in the company of your fellow art lovers, have a glass of champagne on us, and enjoy!
Discover the excitement on one of our cruise auctions today!
Our cruise ship art auctions are professional, entertaining, and more than anything else… fun! Explore the Art World by ship, enjoy a one-of-a-kind experience, and uncover the joy of owning fine art.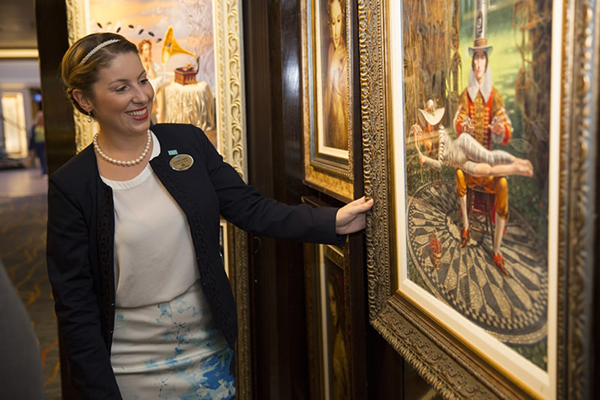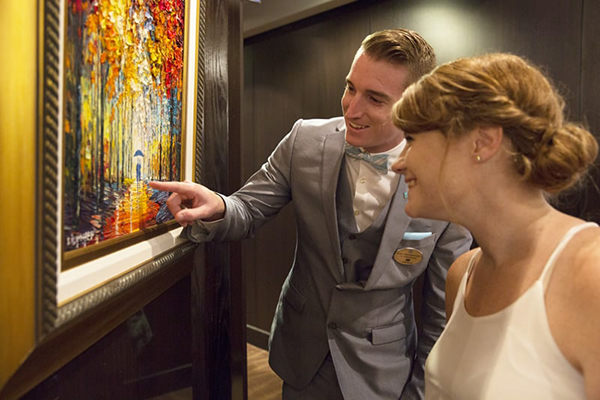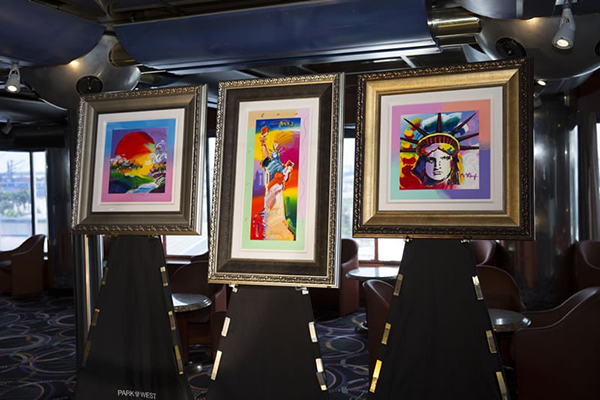 Park West's onboard Art Teams are incredibly knowledgeable about our art and our artists. Spend time in our gallery and we'll show you how enriching and exciting art can be!
Our world-famous cruise ship art auctions are on over 90 ships worldwide on the following cruise lines






Register now for the Park West auctions on your next cruise!
Have a question?
Contact our Gallery Consultants at 1-800-521-9654, Option 4, or complete the form below and we'll reply back as soon as possible.