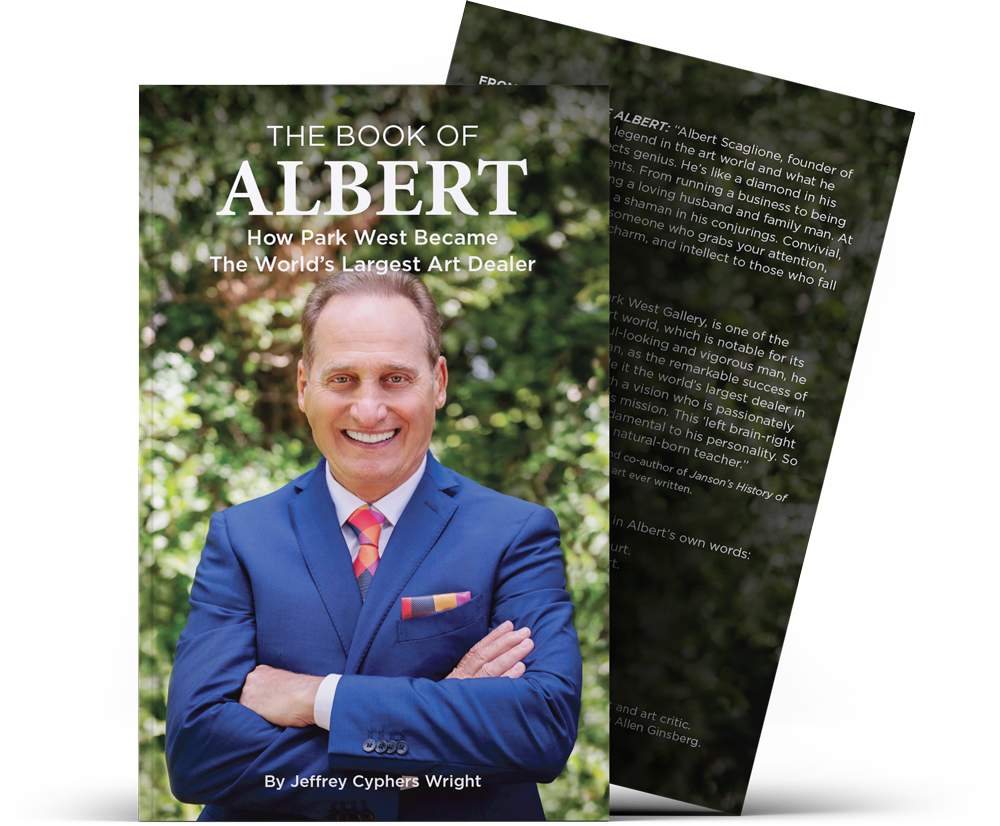 Read the Story of How Park West Became the World's Largest Art Dealer
In 1969, a former engineer for NASA's space program decided to embrace his love of art and start his own art gallery. Over 50 years later, his creation–Park West Gallery–has grown to become one of the most successful art enterprises of the past century. Now you can learn all about this incredible true-life success story in his new book The Book of Albert: How Park West Became the World's Largest Art Dealer. Order your copy now!
What People Are Saying About The Book of Albert:
Enjoy this look inside The Book of Albert and Park West Gallery's fascinating history.
"Albert Scaglione, CEO of Park West Gallery, is one of the most unusual people in the art world, which is notable for its amazing characters. A youthful-looking and vigorous man, he is certainly a savvy businessman, as the remarkable success of the Gallery attests. He has made it the world's largest dealer in original art. He is also a man with a vision who is passionately committed to what he sees as his mission. This 'left brain-right brain' duality, as he puts it, is fundamental to his personality. So is his enthusiasm, for the man is a natural-born teacher."
— Dr. Anthony Janson, Ph.D.
Art scholar and co-author of Janson's History of Art, the most widely used textbook on fine art ever written.
The author, Jeffrey Cyphers Wright, is an award-winning poet and art critic. He received his MFA in poetry after studying with Allen Ginsberg.