Park West Auctioneer Spotlight: Wade Rynhoud and Shannon Burmester
Park West's cruise ship art teams take great pride in the meaningful relationships they build with our collectors. As the world's largest art dealer, we've experienced how personal art collecting can feel firsthand. That's why, every month, we take time to shine a light on some of our top onboard auctioneers!
For our first spotlight of 2023, we're pleased to showcase the extraordinary partnership of married couple Wade Rynhoud and Shannon Burmester. We invite you to learn more about this dynamic duo, including their favorite Park West moments, collector memories, and life on land.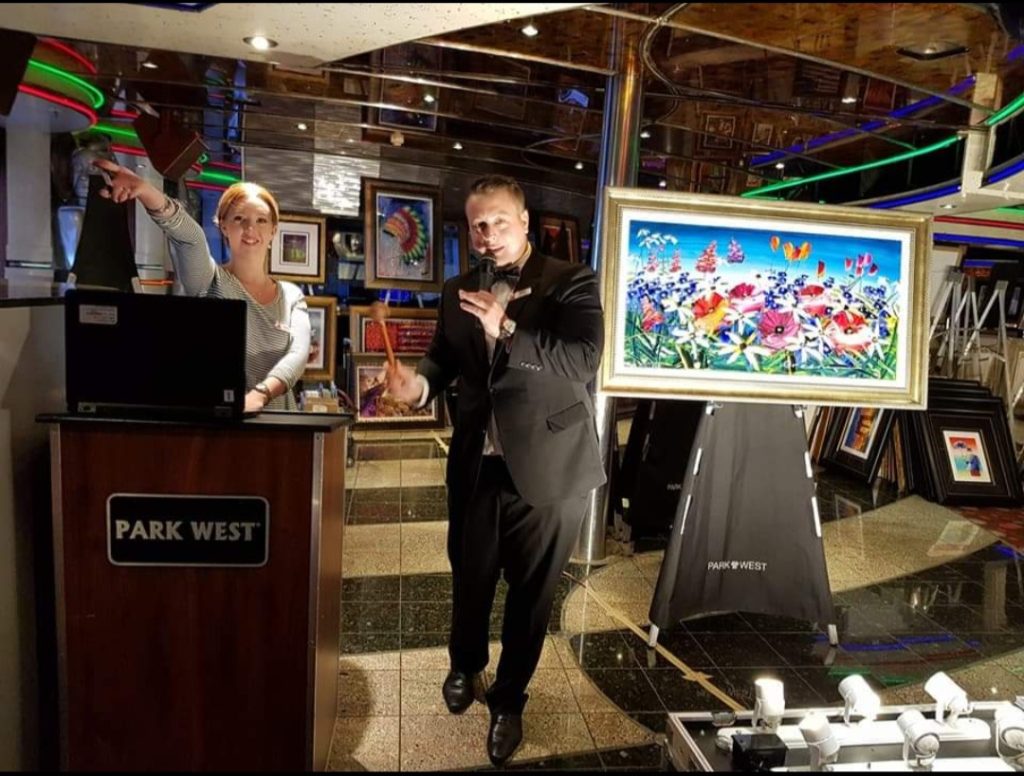 Previous ships as an Auctioneer:  CCL Elation, CCL Imagination, RCI Majesty, CCL Valor, PCL Grand, and NCL Pearl
Current ship:  NCL Escape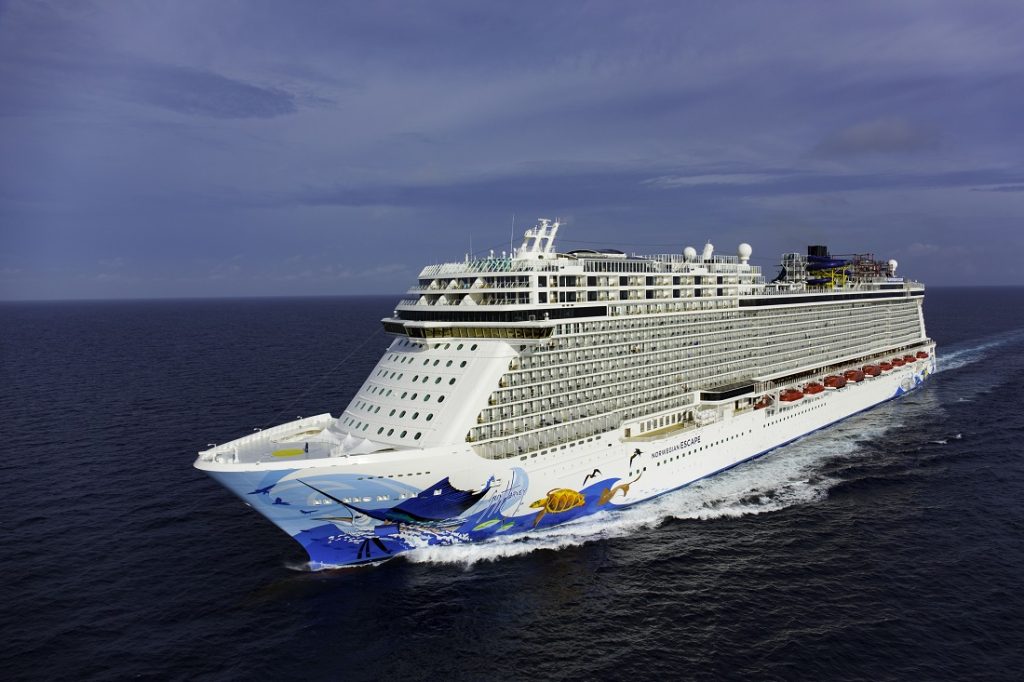 Where is your hometown? 
Both Shannon and I are from Durban, South Africa.
When did you start working as an international art auctioneer?
We started working for Park West Gallery back in 2015 and became Principal Auctioneers in 2018.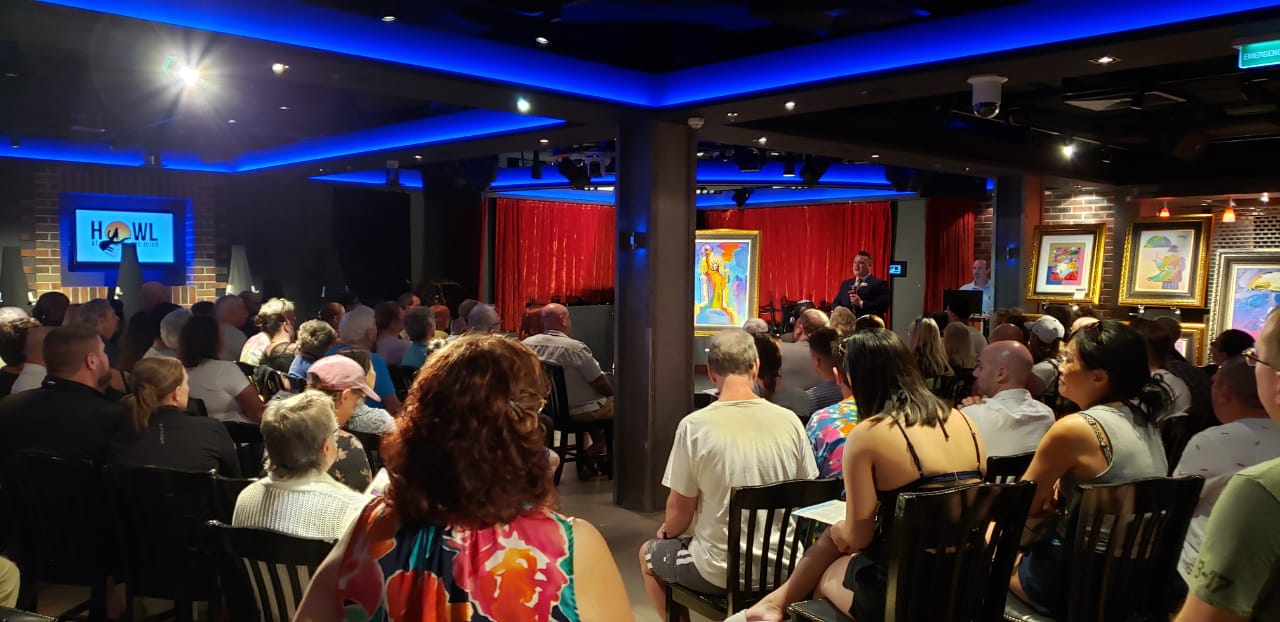 What did you do before auctioneering?
Before Park West, I worked for an architectural sales and marketing company which helped me start in sales. Shannon was studying when we met, and she decided to join me on this amazing journey and we sailed off together.
Who is your favorite Park West artist and why?  
There are definitely too many to narrow down, but both of us love Peter Max. We love his style, color, and the influence he's had in the art world.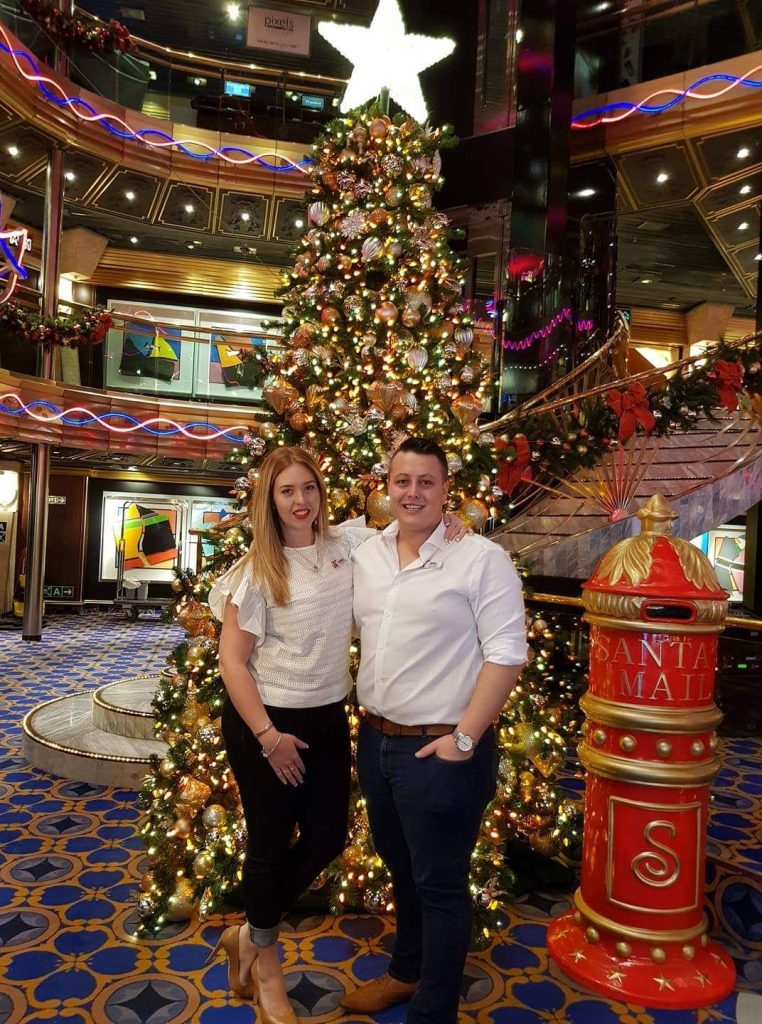 What is your favorite client memory?
Over the years we have met so many amazing people and made a lot of great memories. Our favorite of all time would have to be running into former collectors by years later by chance on another cruise ship. Our favorite part on each individual cruise is when our collectors come and chat with us every night about their day and what they got up to around the ship.
Out of all of your adventures around the world, what has been your favorite port?  
Our favorite port without a doubt is Rio de Janeiro in Brazil. It's where Shannon and I got engaged!
What does a day/life look like when you're at home or not working?
We take it super easy. Most mornings we go for a walk along the beachfront to grab a coffee. We love trying new restaurants, but most of all we enjoy hanging out with friends and family.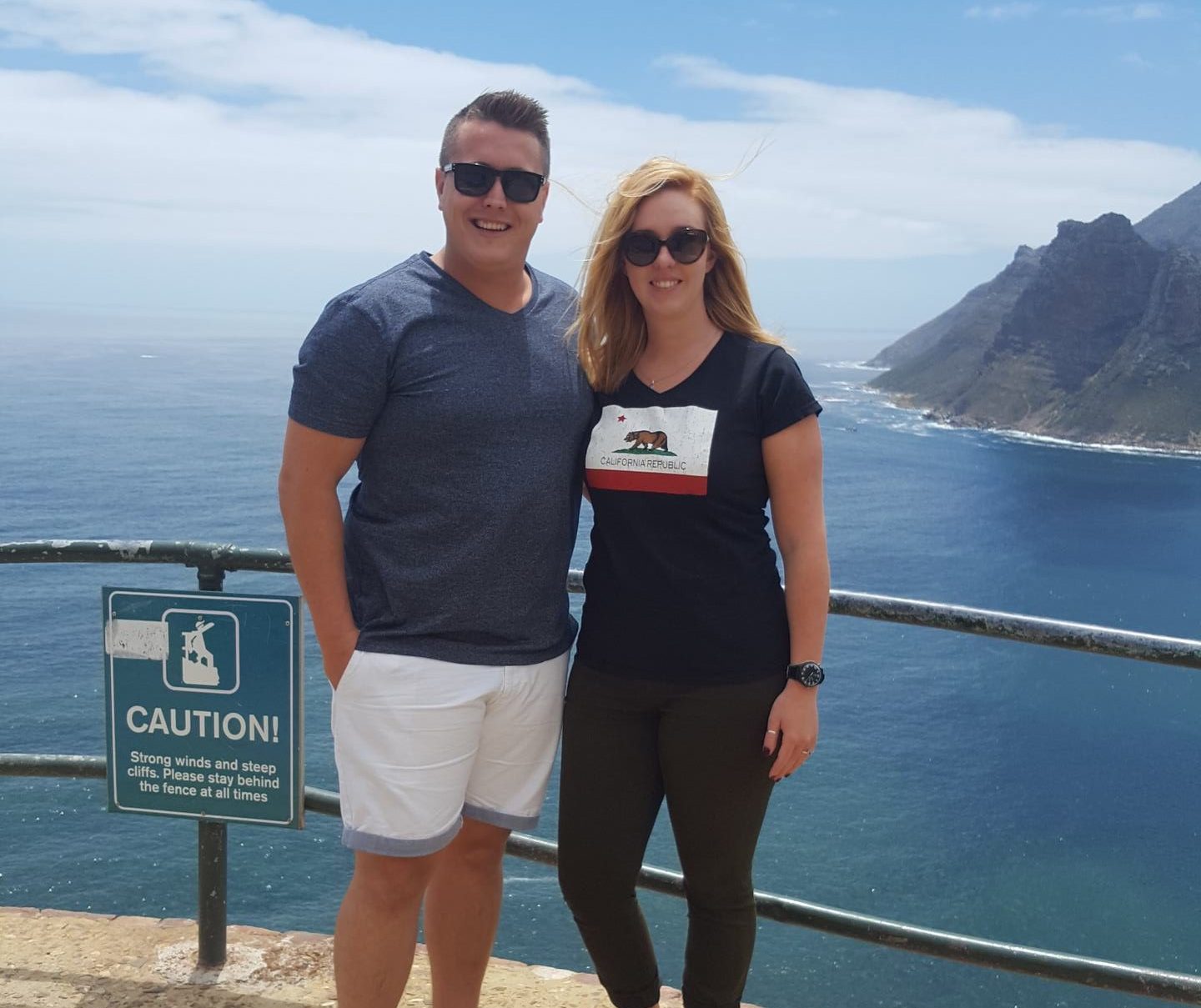 Tell us one thing about living and working at sea that would surprise most people.
People are always surprised that we actually live onboard for months at a time. The ship becomes our home during a contract. We get asked about it a lot.
For the latest art and auctioneer news, follow Park West Abroad on Facebook and Instagram.
Interested in learning more about starting a career hosting art auctions on cruise ships? Visit Art Auctions Abroad for more details.
Related Articles: