Made in Vegas Winner Chris Elliman Opens Park West Vegas Art Exhibition
Popular Las Vegas artist Chris Elliman was the champion of Park West Gallery's Made in Vegas artist search competition last year, and Park West is proud to announce the launch of Elliman's debut exhibition at our Las Vegas museum and gallery.
From now until March 31, you can see an exclusive collection from this award-winning artist on display at Park West Gallery on the Las Vegas Strip—inside the fabulous Forum Shops at Caesars Palace.
Any art lovers in the area should definitely come explore Elliman's unique Surrealist vision brought to life through his exquisitely detailed paintings. Elliman is a true original, and his exhibition will be on display at Park West's upper-level location inside the Forum Shops, near the spiral escalator and above Joe's Seafood.
There will also be a special chance to meet Elliman and watch him paint live on Saturday, January 28 from 4 pm to 7 pm.
Elliman recently appeared on Las Vegas' Las Vegas' KSNV TV talking to LaToya Silmon all about his art and his new Park West exhibition.
While discussing the influences behind his surrealist works, Elliman told KSNV that "people" are his primary source of inspiration. "I'm a people person. I'm kind of a voyeur," Elliman said. "I love to see people from a distance. Not obviously everyone gets to be my particular choice of inspiration, but people in general are just awesome."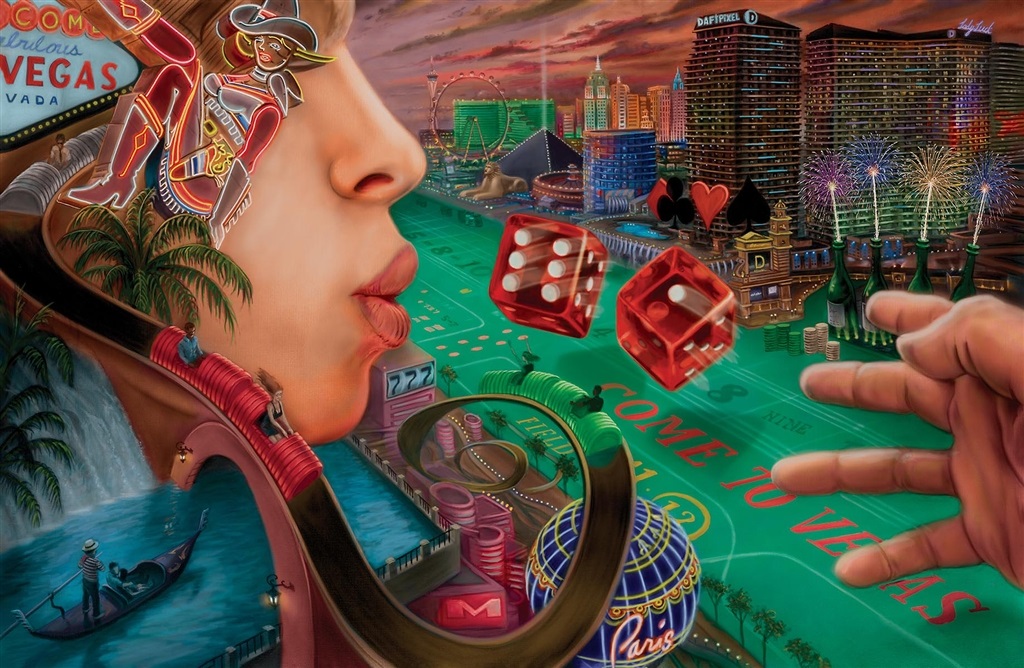 Elliman said that he was happy to be selected as Park West's 2022 Made in Vegas champion and that it was a real thrill to have his work displayed alongside masterworks by artists like Pablo Picasso and Pierre-Auguste Renoir. "I'm so honored to be a part of all the artists at Park West, both the living and the dead," Ellman said. "It's like, 'Oh my God,' we're all in the same room. It's incredible."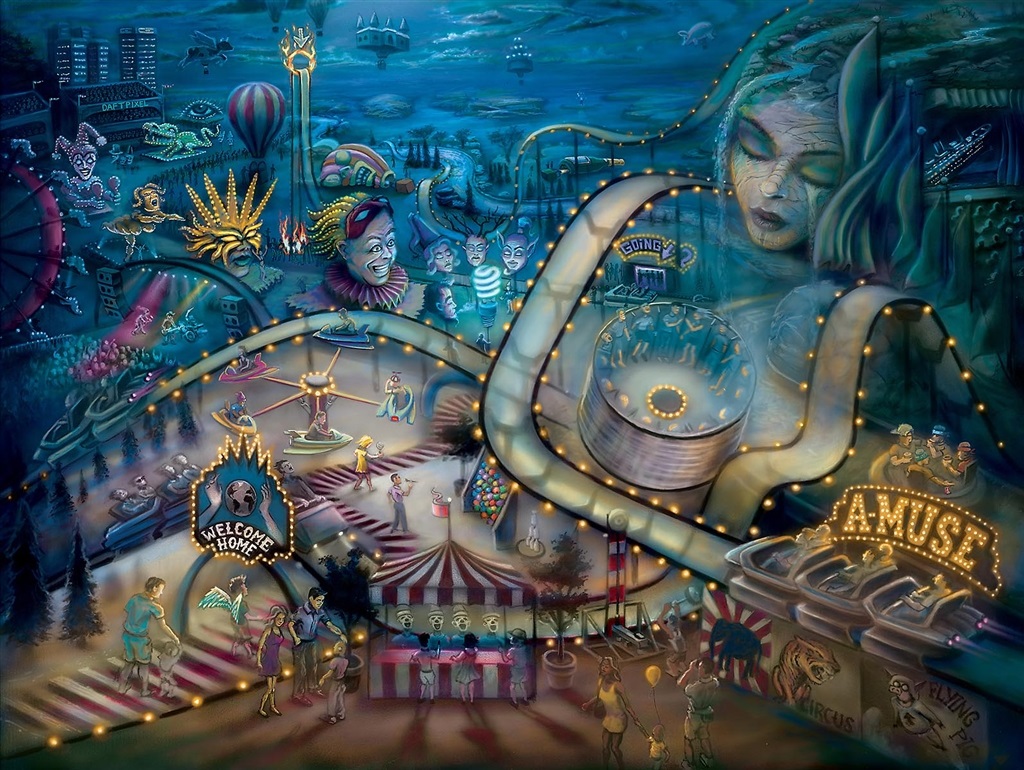 Elliman—who often paints under the pseudonym DaftPixel—is a modern Surrealist who has attracted an international following for his uncanny ability to construct entire worlds within his intricately crafted paintings. A master storyteller, Elliman creates extraordinary narrative throughlines for each painting he creates, constructing layer upon layer of commentary through his own distinctive brand of visual language.
Park West Gallery has two locations inside the Forum Shops at Caesars Palace on the Las Vegas Strip. For more information about visiting, go to https://www.parkwestgallery.com/lasvegas/
If you're interested in collecting the artwork of Chris Elliman, you can contact Park West's gallery consultants at (800) 521-9654 ext. 4 or sales@parkwestgallery.com