Park West Gallery Auctioneer Spotlight: Lloyd Flay
The Park West experience is defined by entertainment, our unique collection of artists, and most importantly—our talented onboard Art Teams. This month, we're spotlighting Lloyd Flay, a seasoned Park West auctioneer making waves on board one of the newest ships navigating the high seas, Celebrity Beyond.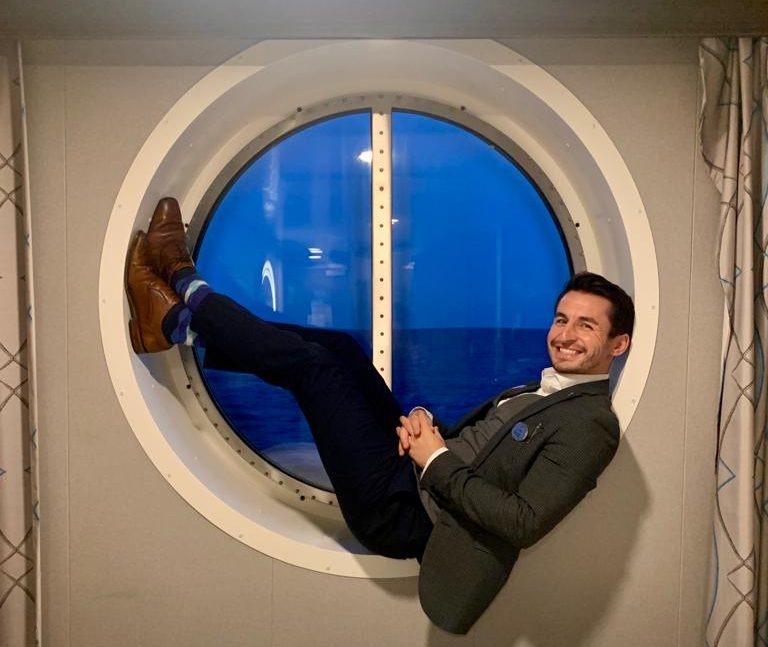 Previous ships as an Auctioneer:
Carnival (CCL) Fantasy, CCL Sunshine, Carnival Valor, Royal Caribbean (RCI) Brilliance of the Seas, CCL Vista, RCI Explorer of the Seas, RCI Freedom of the Seas, Celebrity Reflection, Norwegian Bliss, and RCI Symphony of the Seas
Current ship:
Celebrity Beyond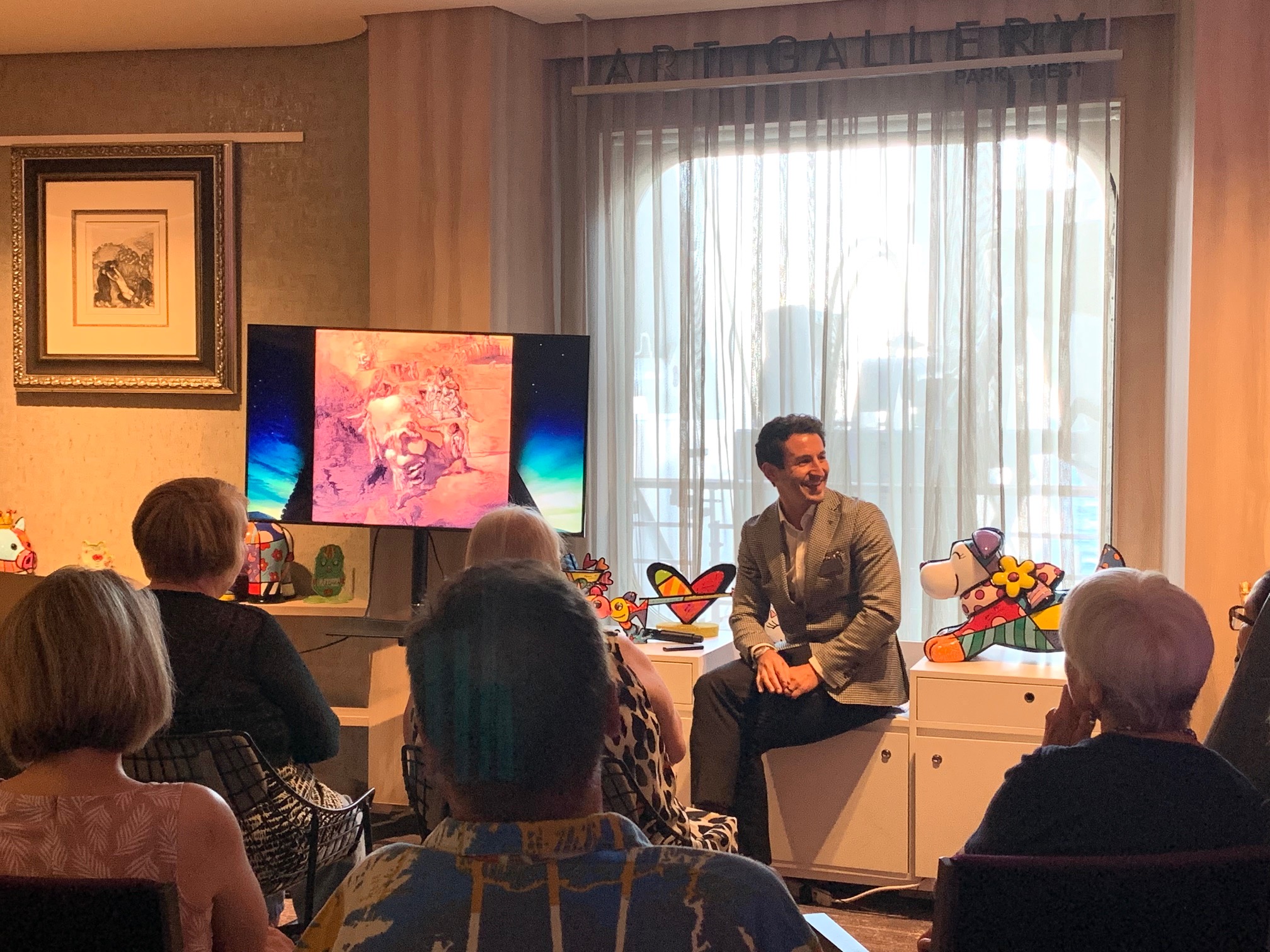 Where is your hometown?
I'm originally from the capital of Wales, Cardiff, but now I'm lucky enough to call New York City home!
When did you start working as an international art auctioneer?
I became an auctioneer back in 2014, so soon I'll be hitting the 10-year mark! Prior to working with Park West, I worked with brands such as Rolex and Patek Philippe for nearly 7 years. Believe it or not, my aspiration was to become a watchmaker, which is in very stark contrast to what I do now. My passion for art has always been present, and I was a self-employed graphic designer. I'd never been a public speaker of any kind, but under the company's superb mentorship, we had all of that ironed out in just three months and I was auctioneering in no time.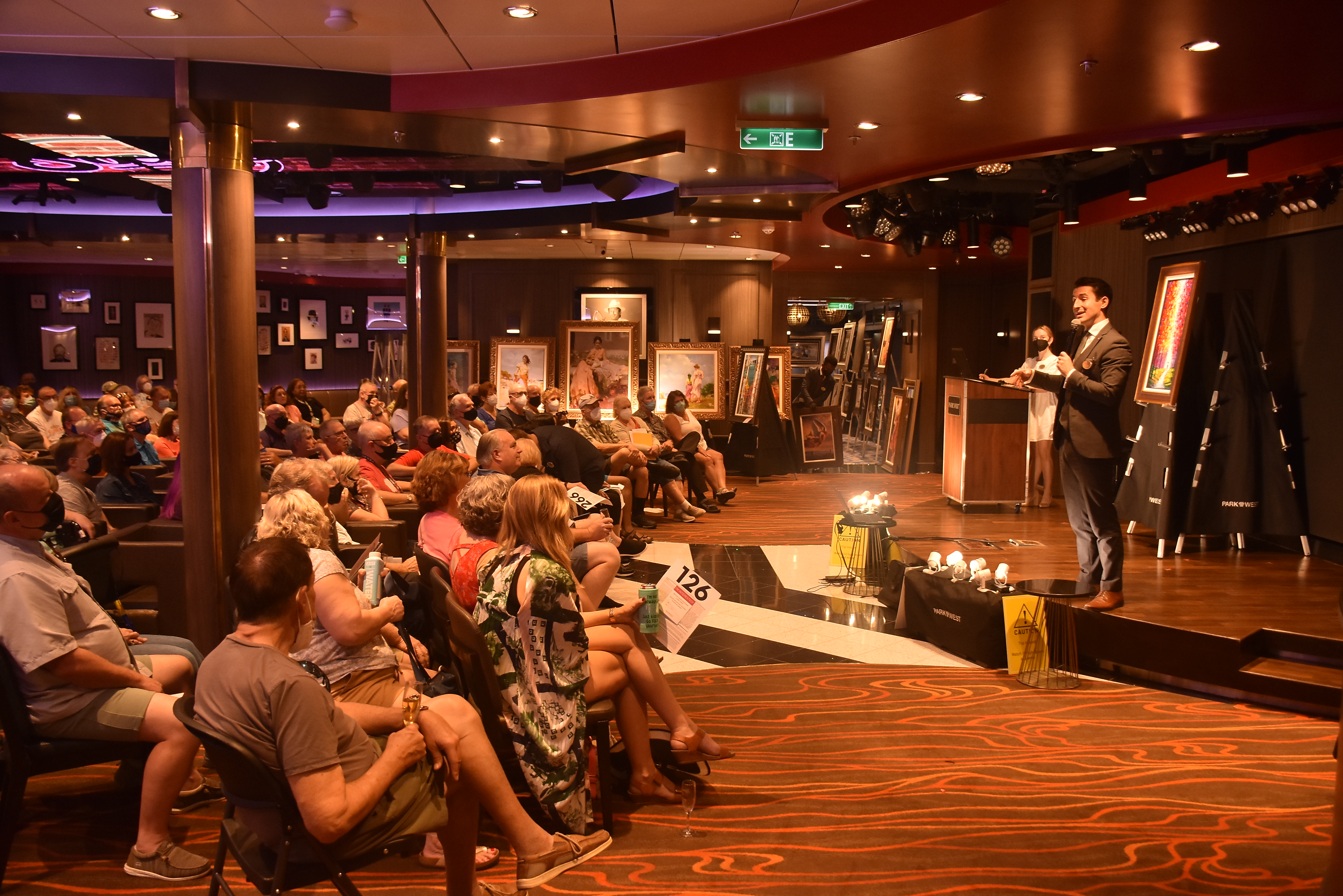 Who is your favorite Park West artist and why?
This is always such a challenge. I can find something I appreciate in almost every type of artwork, and those things are usually vastly different from one another. If I had to pick one artist, alive or not, it HAS to be Pablo Picasso himself. It's a firm belief of mine that anyone who isn't a fan of Picasso, just hasn't found the work they love yet! He's a true virtuoso and his influence will last an eternity.
What is your favorite client memory?
With so many wonderful clients to choose from—week-in, week-out—it's a very tough question, but there's one recent memory that really sticks out as special. I had a good friend that I worked with on board the NCL Bliss whose family cruised with us for one week of the charter. Since she was helping us out at the auction, her family decided to attend our events on that cruise to spend more time with her. To everyone's surprise, her father bid on a pair of large Britto sculptures on the very last day with the plan of donating them to a children's hospital! It's good to know those two sculptures are going somewhere that they'll bring joy to so many people.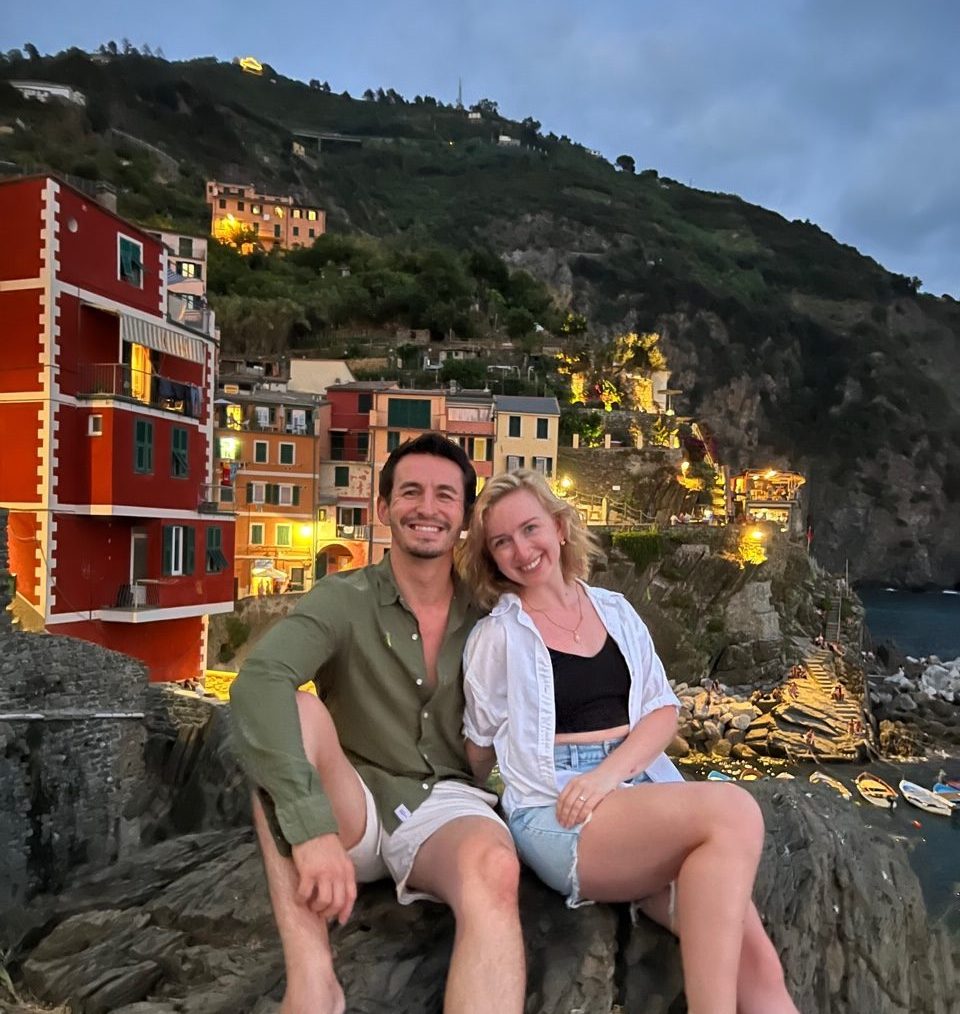 Out of all of your adventures around the world, what has been your favorite port?
I absolutely love some of the ports in Europe, especially Valetta and Rhodes! There's so much to do. They're both so unique and gorgeous with so much history. An honorable mention is the Isle of Pines in New Caledonia and its one-of-a-kind tropical paradise.
What does a day/life look like when you're at home or not working?
I'm a very proud father to the most amazing three-year-old, so I spend as much precious time with him as I possibly can. Otherwise, I adore walking around New York City without too much planning ahead of time just to see what grabs me. I also have a huge newfound love for Broadway and musical theatre thanks to a very, very special person I've met on my travels. So special in fact I'll be marrying her at the very earliest opportunity! (Don't worry, she knows.)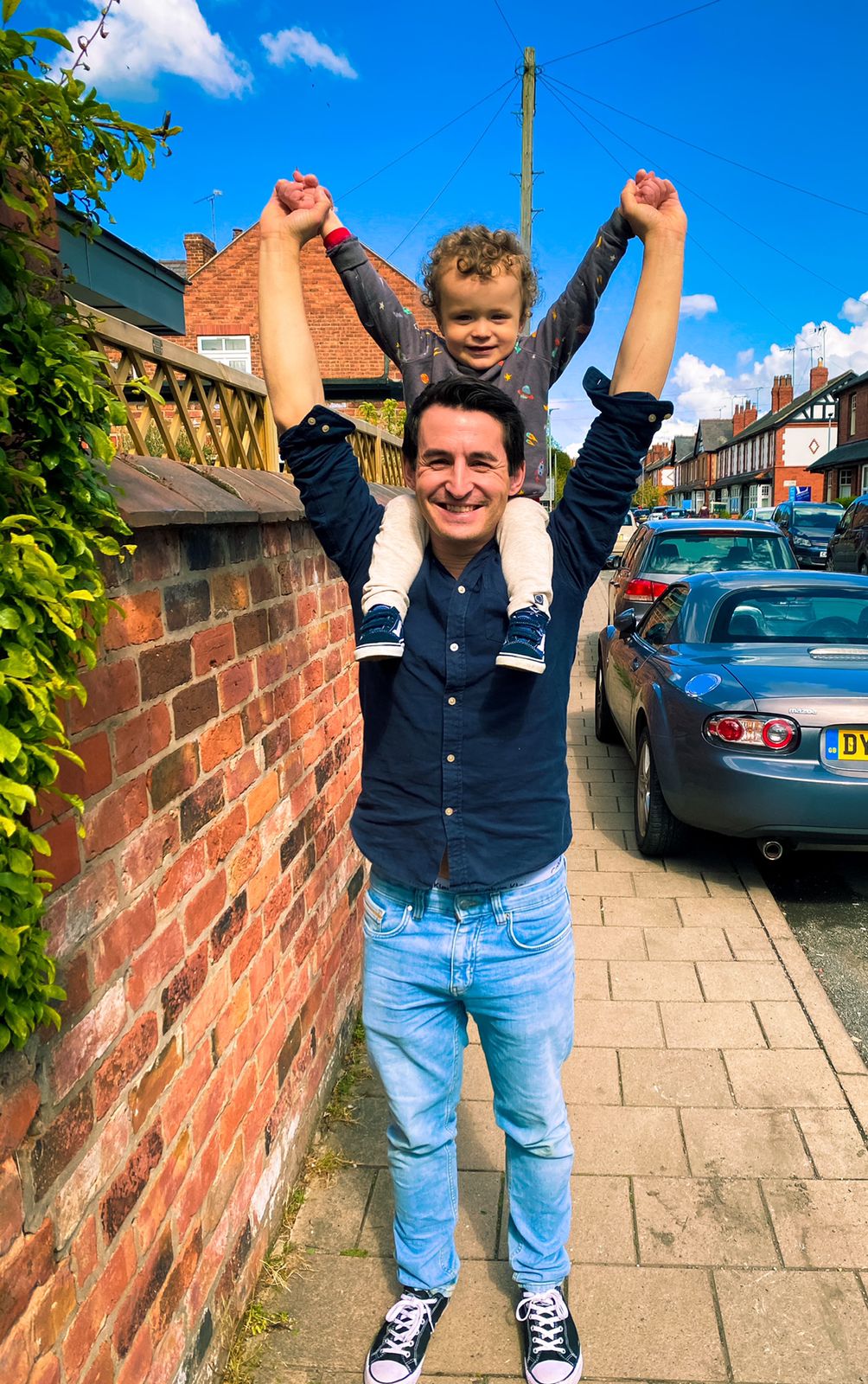 Tell us one thing about living and working at sea that would surprise most people.
My concept of time at sea is completely different from what most people would consider "normal." Without weekends to break things up, you blink, and three months have passed.
Similarly, it can go very slowly if you start making tally marks on your cabin wall (p.s. don't do that, the housekeeping team won't like it one bit). That, coupled with the constant changes, adventures, and challenges, makes for a somewhat different perception of time!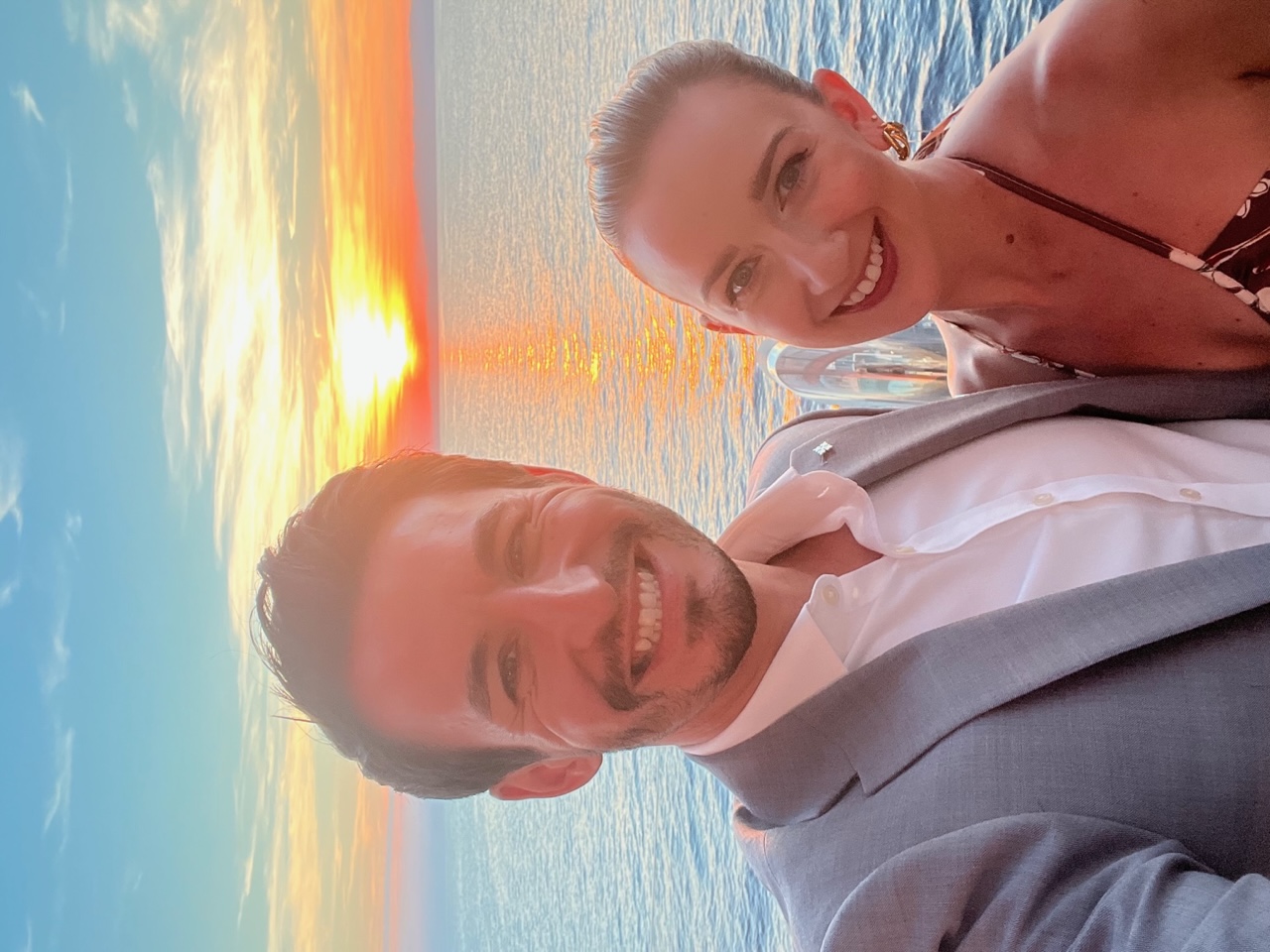 Is there anything else you'd like to share about yourself or share with collectors?
There are many collectors that I've stayed in touch with over the years, but also many I have not. I'd just like to take this opportunity to thank every last one of them for keeping art alive and being a part of this job that I love so much.
For the latest art and auctioneer news, follow Park West Abroad on Facebook.
Visit Art Auctions Abroad to learn more about careers with Park West Gallery on our exciting cruise ship programs.