Park West Goes Above and "Beyond" with Celebrity Cruises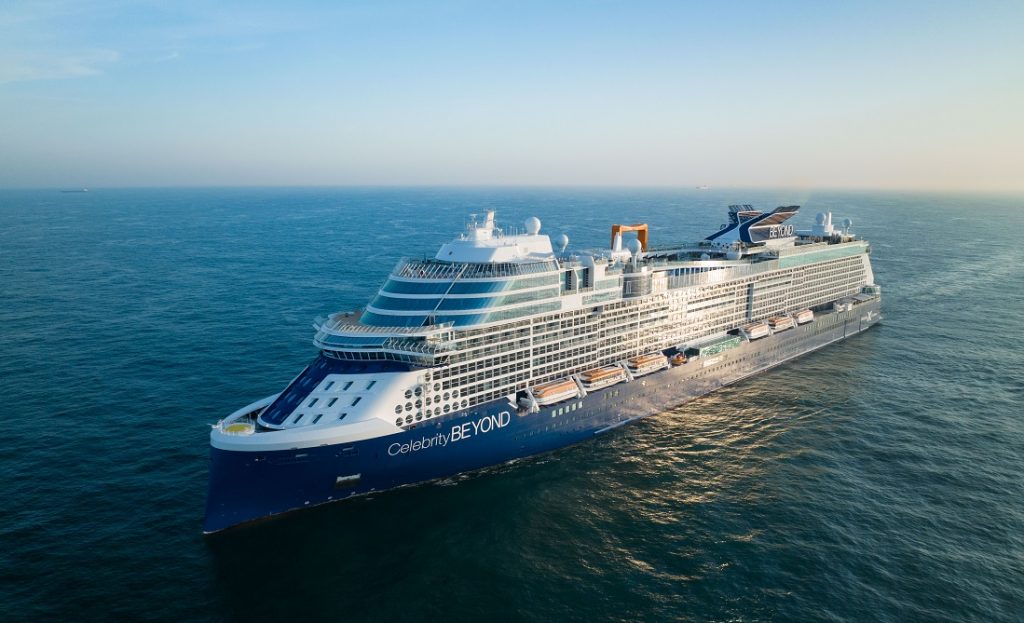 While Park West's is consistently present on the biggest, best, and newest cruise ships worldwide, each vessel's own art gallery and unique offerings will vary.
Passengers on board the brand new Celebrity Beyond will find the fabulous Park West art gallery on deck five. Once inside, they will meet our cheerful art team who will direct their attention to a marvelous Pablo Picasso etching from his famed Vollard Suite and an array of his ceramics. Moving through the long hallway of fine art, guests will discover delightful LEBO sculptures, one-of-a-kind Michael Milkin's masterful birch tree paintings, and Peter Max classics.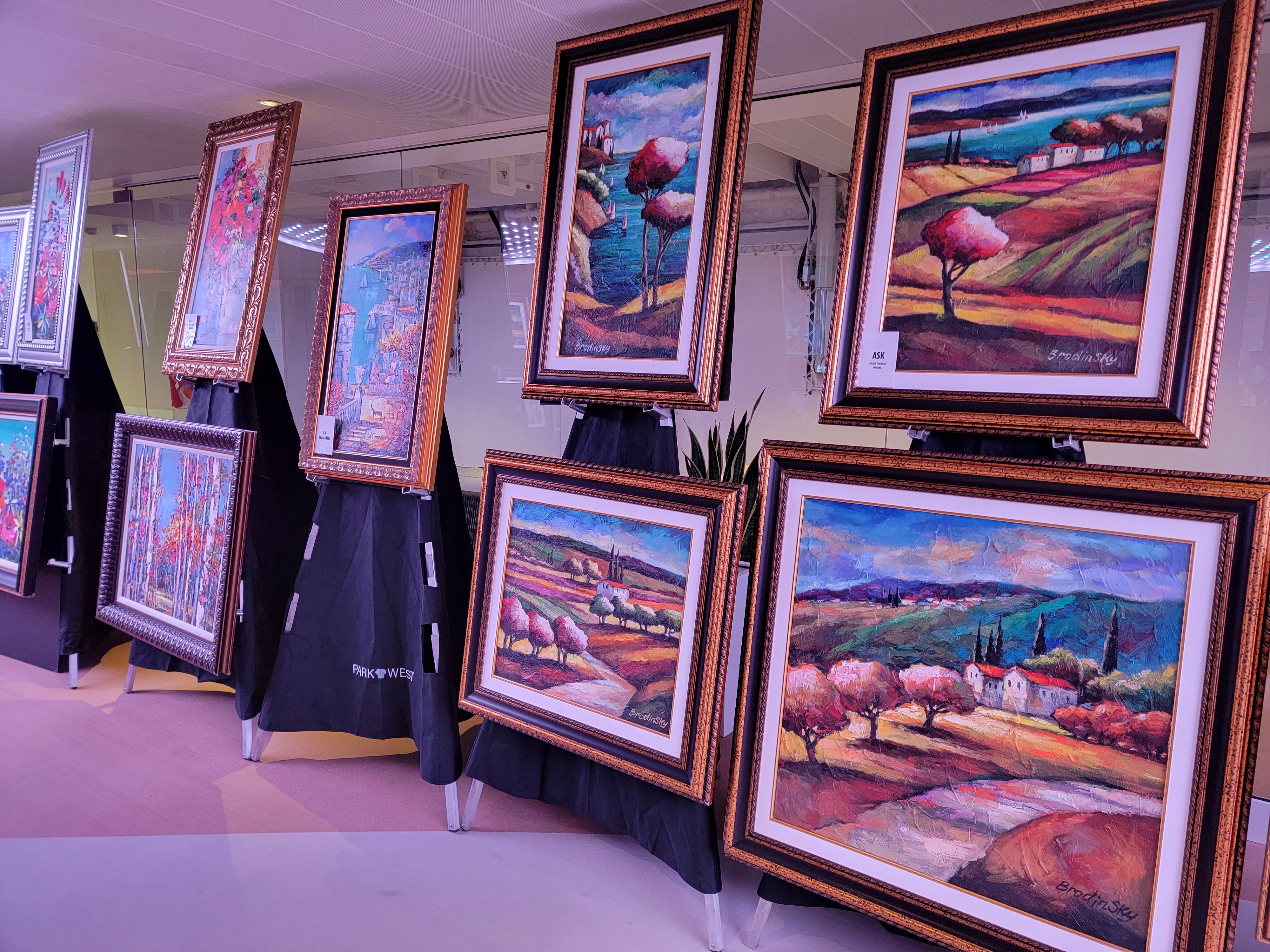 Celebrity Beyond is one of the very first ships to be outfitted with an interactive, high-tech touchscreen in the art gallery. Using this screen, curious guests can browse the entire onboard art collection, view paintings and sculptures up close, discover the ever-growing family of Park West artists through incredible videos detailing their work and life stories, and even request works to feature at the next auction.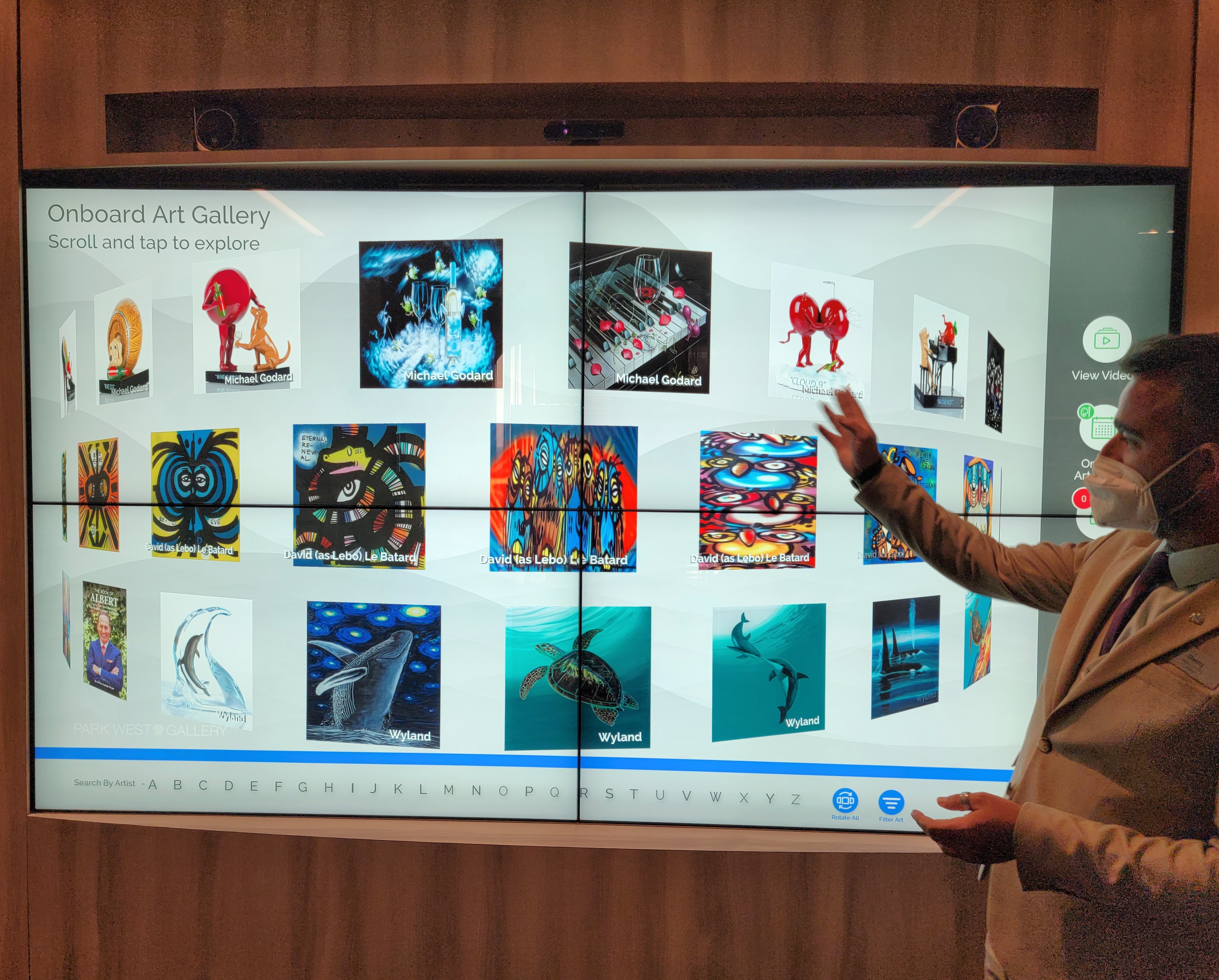 As a Celebrity Beyond passenger, you can receive personalized, one-on-one art advice from Park West's experts during a private consultation. Our knowledgeable, warm, and friendly art team will help you find the perfect work of art for yourself or a loved one.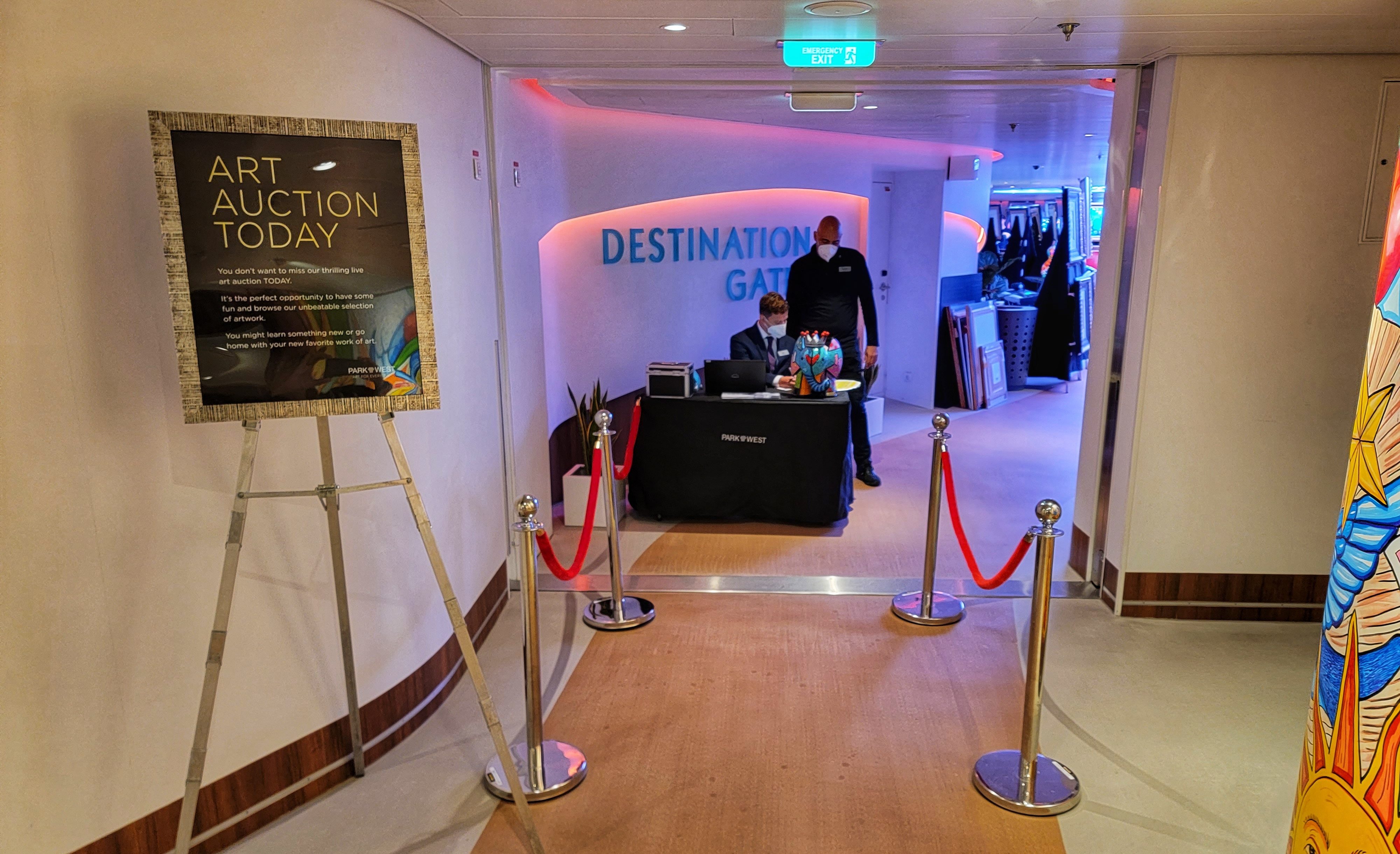 Whether you are adding to your existing collection or just started learning about art, a free consultation will enhance your knowledge of the art world, and remind you than an art degree isn't necessary to love fine art. Anyone can have the desire to collect fine art that speaks to you, your passions, and your interests.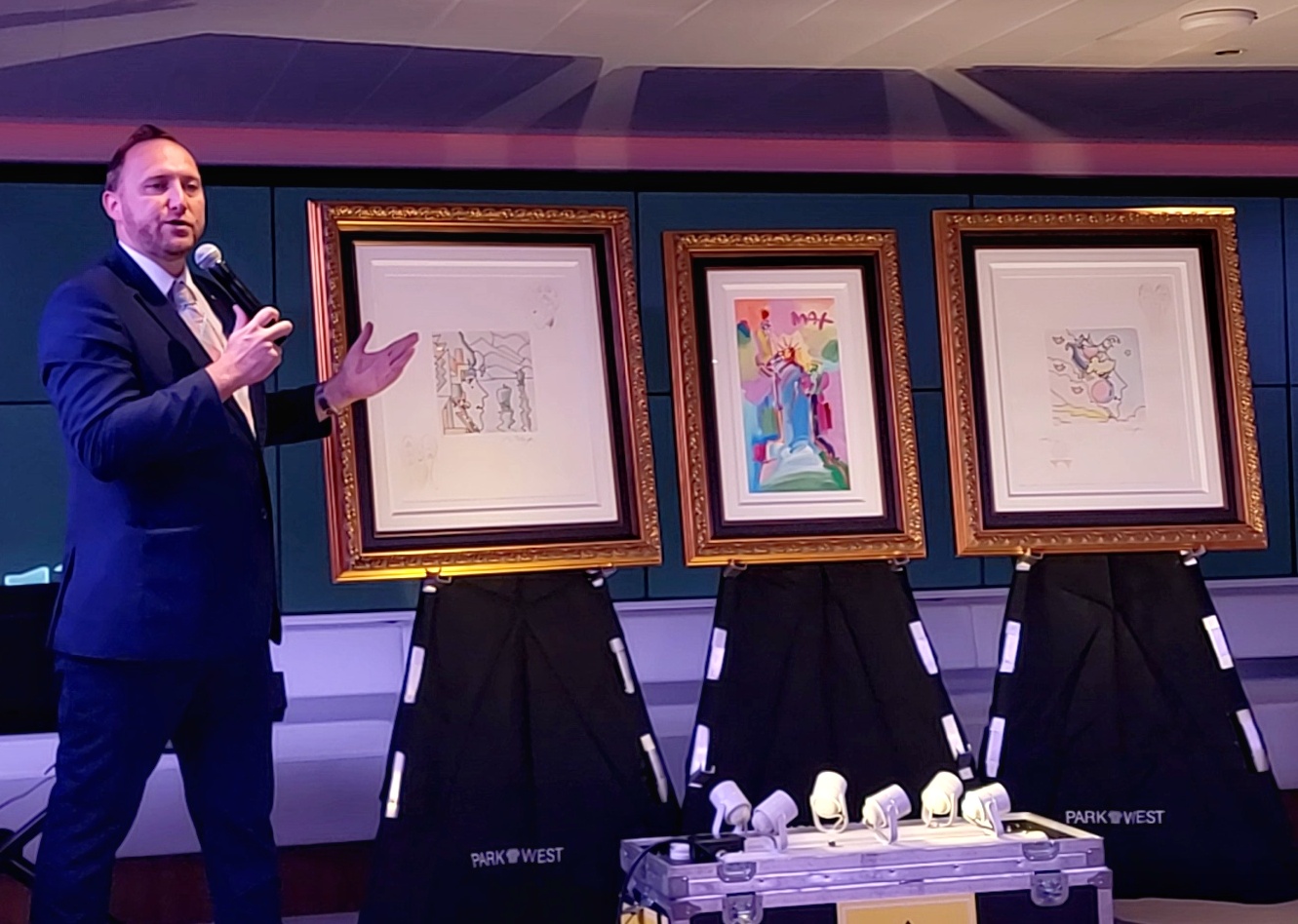 True to its name, this ship this magnificent ship truly goes above and Beyond, exceeding every expectation a traveler may have about vacationing at sea. The vessel's design is mind-blowing in its fluidity, power, and offerings. Daniel Boulud's Le Voyage restaurant is where guests embark on a culinary journey, the Solarium is an escape where adults can find a moment of peace, and Park West Gallery allows passengers to discover fine artists from around the world.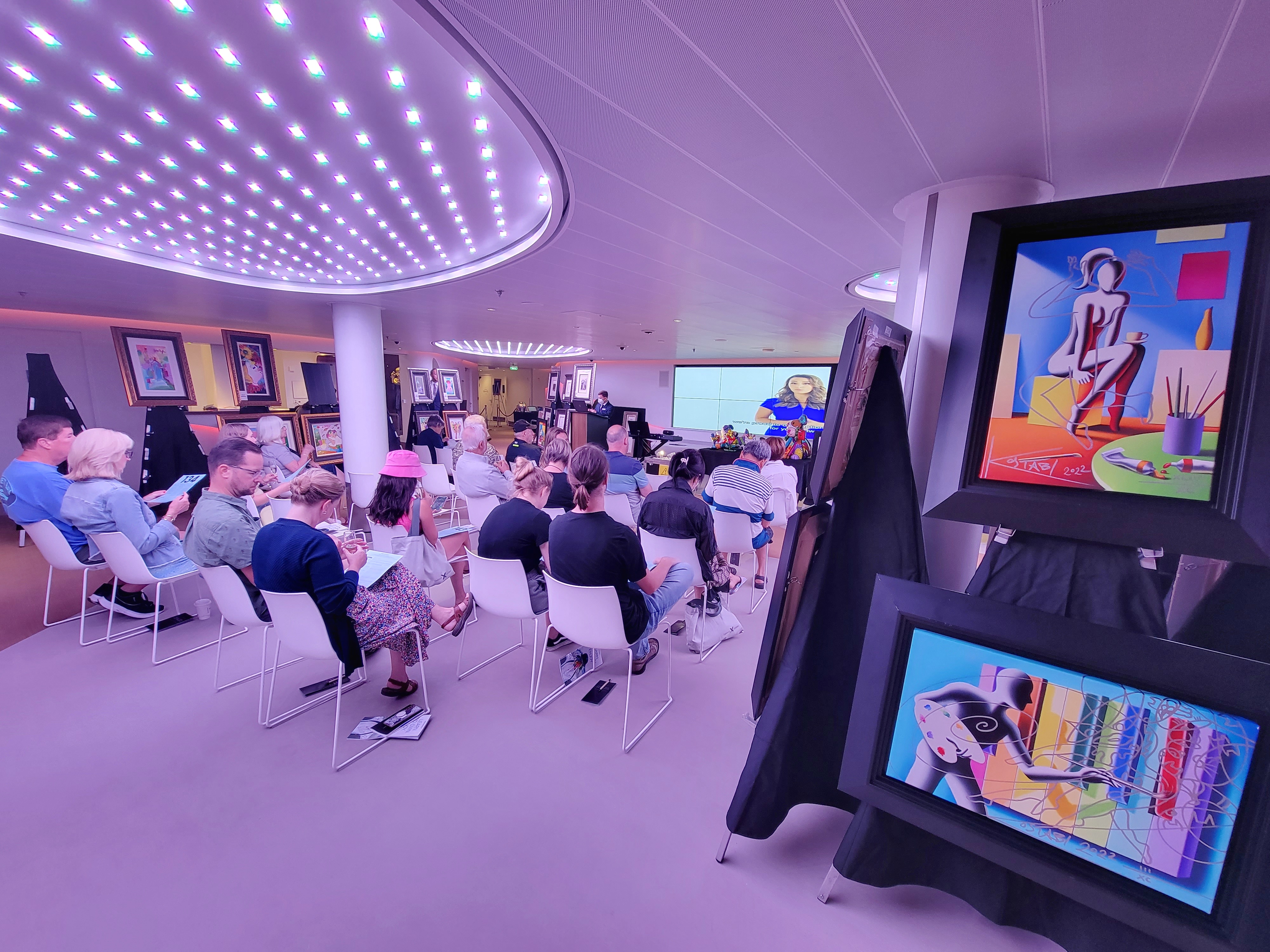 Let us make your next cruise vacation extra special! Pre-register for your next cruise and receive a complimentary $100 art credit plus a gift when you check-in at the onboard art gallery. 
Follow Park West Gallery on social media and post your cruise photos with #ParkWestAbroad!