Park West Gallery Auctioneer Spotlight: Liza Swart and Amba Irving
Some of the most enjoyable aspects of "life at sea" are the connections and friendships our Park West Art Teams forge with our collectors on cruise ships all over the world. That's why, every month, we take time to recognize some of our top auctioneers. In March's spotlight, we'd like to introduce you to Liza Swart and her partner Amba Irving!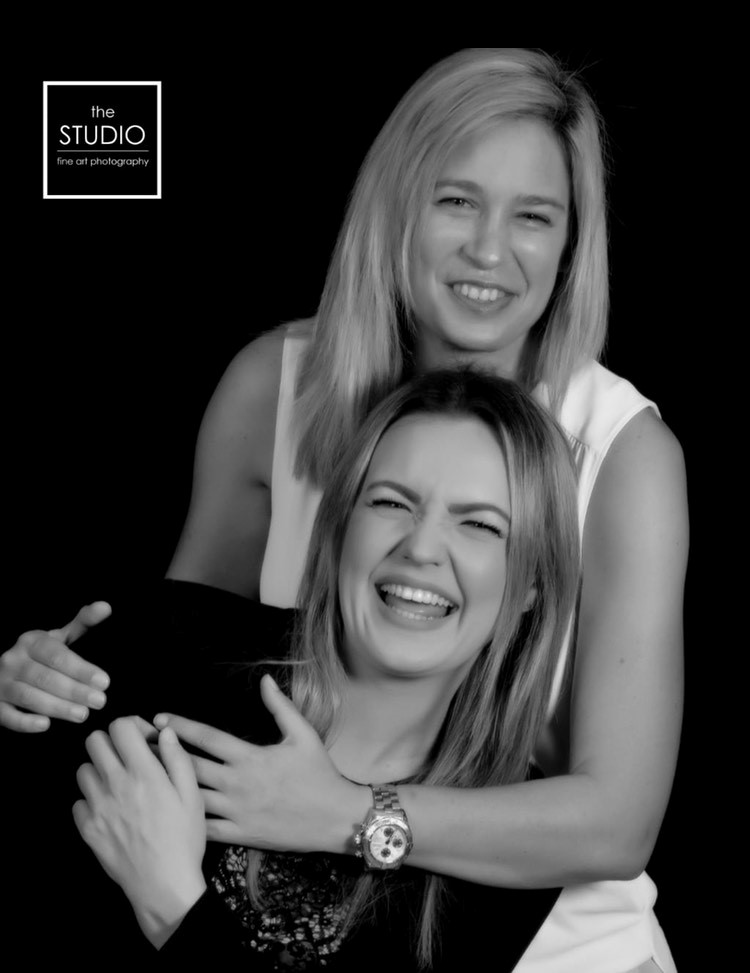 Previous ships as Auctioneers:  Celebrity Millennium, Celebrity Infinity, Celebrity Eclipse, Norwegian Dawn, Norwegian Pearl (Twice), Royal Caribbean Brilliance OTS, Majestic Princess. These are just the ones we have been on together. Liza has over 20 ships under her belt as Principal Auctioneer.
Current ship: Celebrity Constellation
Where is your hometown? 
Liza: Born in Durban but raised in Pretoria, South Africa.
Amba: Sunny Durban, South Africa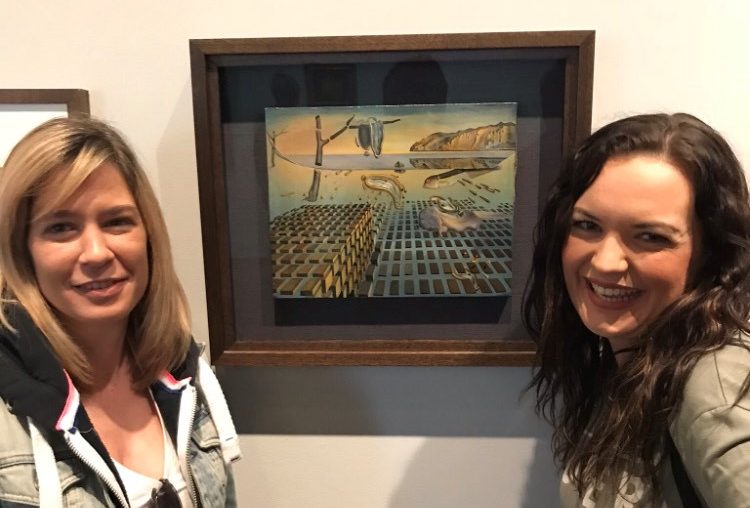 When did you start working as an international art auctioneer? 
Liza: My love for cruise ships started with my first job selling cruises and land-based vacations for the Carnival Vacation Club onboard the Carnival Glory. Whilst there, I learned about Park West Gallery and decided to join the company in 2007 because I wanted to explore the world but also challenge myself to do something different. This opportunity quickly allowed me to learn new things about art and about myself. I realized I truly loved the thrill of an auction and the excitement of being on a stage. I took a break from cruise ships after I turned thirty, but was never quite satisfied with life on land. I missed doing what I loved desperately. Having already met Amba at this point, I had to convince her to come with me, but it honestly didn't take too much effort.. haha!
Amba: I joined my first ship as Gallery Director in 2016 and 6 weeks later we were leading the art department on the Celebrity Millennium. Prior to working on cruise ships, I had completed my business degree, majoring in Psychology. I was working at a few different companies managing and training staff. It was always a goal of mine to prove that the most important part of any business was the human aspect, and I've never found that more evident than with Park West Gallery. Every different team member becomes an integral part of the program, and every collector provides an experience that you will remember forever. It is extremely rewarding! When it comes to my love of art specifically, I must credit my interest to my brother who is exceptionally artistically talented. He was smart enough to pay me to write his art history essays for him during college, and I was smart enough to earn money while gaining knowledge about something that I would have likely read for pleasure. I learned a lot about art back then, and have never stopped wanting to learn more, so when Liza introduced me to the gallery, it just made perfect sense.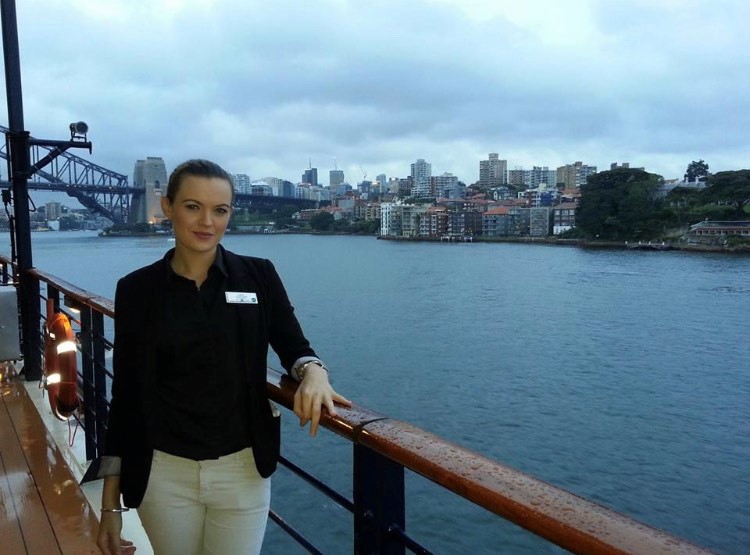 Who is your favorite Park West artist and why?
Liza: It is very difficult to choose just one, but I do have a great appreciation for the 20th Century Master artists. Of them, I gravitate towards Joan Miró because of his use of colors and imagery. I like that you can get lost in his artwork. Every time you look at one you may see something different and something new comes to mind. His works distract you from your everyday struggles if you take a moment and stare deeply into them. They completely transport you and that definitely deserves appreciation. When it comes to contemporary art, an artist that captured my attention instantly was Ron Agam. The first time I saw one of his artworks, I immediately loved it. I love that his artworks are interactive as they draw you in, pulsate, and vibrate. They are the easiest conversation-starters too, and I love art that gets people to share their thoughts, ideas, and feelings. Art should have that effect!
Amba: This is like asking a parent to choose their favorite child… It is the most difficult question to answer. There is something to love about every single artist in our collection! If I had to choose… my favorite master of the 20th Century would have to be Salvador Dalí, and my favorite contemporary artist is Michael Godard. I love Dalí, because his genius completely amazes me. I often find myself drawn into his creations trying to decipher his recurring themes of mortality, the passage of time, and the destiny of love. When you understand that these themes are what we all essentially struggle with, why wouldn't you love his art? I also love Michael Godard because of the effect his work has on people. His art allows even the most introverted person to express a part of themselves that they often don't even know existed. He makes art fun and funny, and we can all afford to laugh more. I truly love that.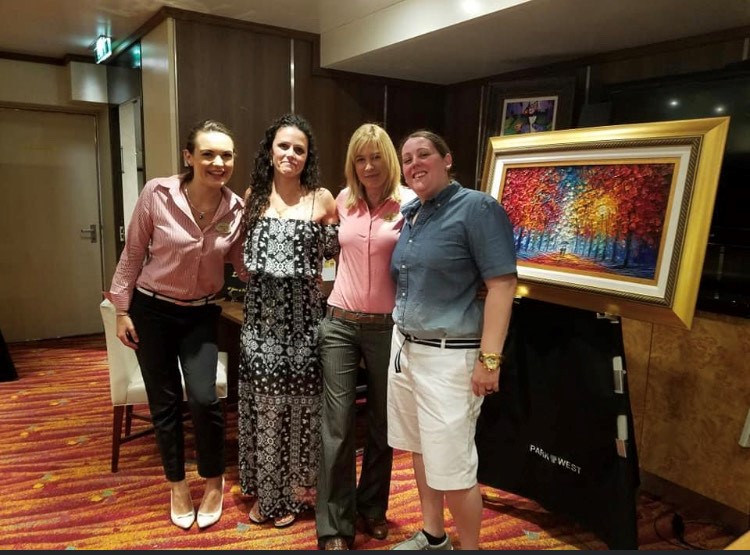 What is your favorite client memory?
Liza: I have so many great memories to share and should get Amba to write a book about our adventures. One collector does come to mind though – she was alone and cruised with us for a whole month on the Celebrity Infinity. At our first auction, she was very loud and kept haggling with me. She nearly passed out from lack of sugar, and I had to send an associate to run and get her a cookie.  From that day on, she would visit the team in the gallery every evening, would tell other guests what they should be collecting, and boss them around (but in the sweetest "old lady" fashion). I would then walk her to the show and fetch her after to walk her back to her stateroom each night. The team loved her, the guests thought she was a great laugh, and even today, she still sends us all messages and stays in touch. Those wonderful lasting relationships built from a love of all things art are so special and I am blessed to have many more.
Amba: There are way too many stories to choose a favorite. Over the years, I've had the utmost pleasure of meeting amazing people who share not only their life stories with us, but also share a very special part of themselves when they express the reasons they love a certain work of art. I've had clients who have shed a tear, laughed out loud, or have made me cry when sharing the sentiments they feel when viewing a work of art. It's the best part of what we do. Every cruise we add new collectors to the Park West family, and every cruise, I add to my own, having built long-standing friendships with many collectors we have met along the way. Some of my favorite memories have been made with our youngest collectors. I love seeing children interested in art and asking questions. It's especially precious when they make deals with their parents to do all the house chores if they can just get the artwork they love. One of my favorite events is auctioning off pictures that the kids create during the cruise. When children are inspired in this way, it's so fantastic and makes me excited about the future of art!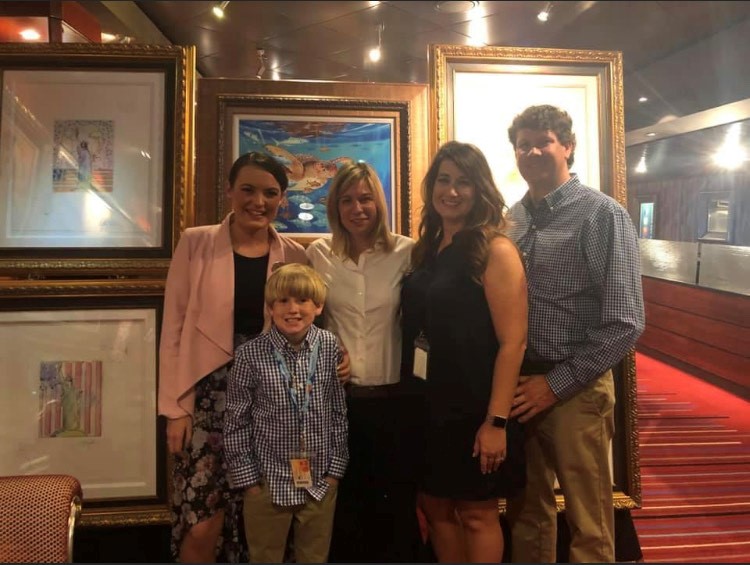 Out of all of your adventures around the world, what has been your favorite port?  
Liza: I'm a bit of a foodie so I have to choose Naples, Italy for the HEAVENLY PIZZA. Greece for the mouthwatering Gyro's, anywhere in the UK for Wagamamas, and Norway for the most delicious Kebab I've ever tasted (and still dream about). In terms of experiences, I have great memories of Japan for the completely different culture that we were exposed to and the adventures we shared with the art team. Also Bermuda, Hawaii, Cozumel… there are so many more.
Amba: Before I began working on cruise ships, I had a bucket list of ten places I wanted to visit. Now, I am so thrilled to say there is only one place left on that list! I got to see the Hermitage in St. Petersburg, sailed through the Norwegian Fjords, attended Carnivale and saw Christ the Redeemer in Brazil, swam in Hawaii, and ate King Crab in Alaska… and these are just a few of the incredible experiences I've had. Ports in New York, San Francisco, Japan, New Zealand, Bermuda, and Cozumel are all way up there too, simply because of good company.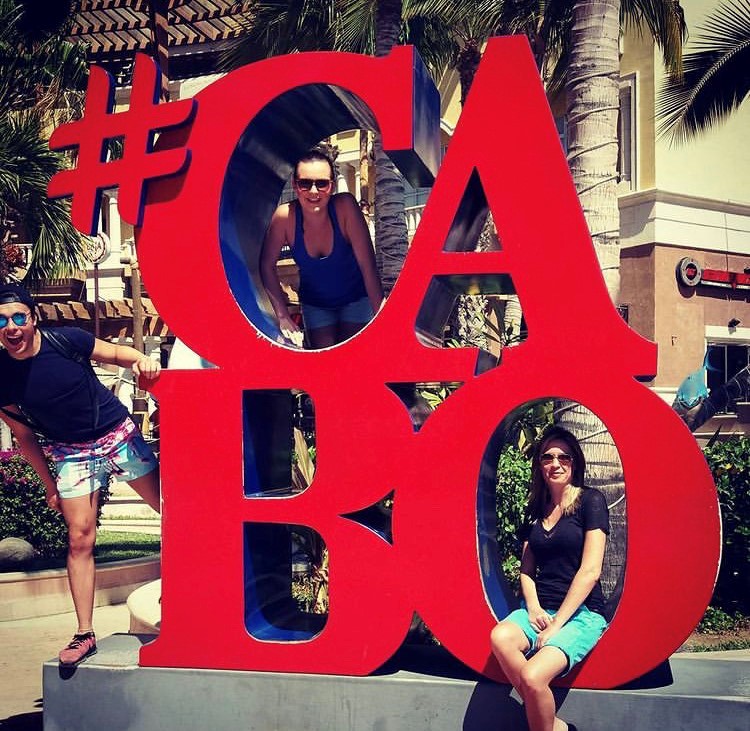 What does a day/life look like when you're at home or not working?
Liza: I am typically jetlagged for about a week when I first arrive home from a contract. I mostly just sleep and only wake to raid the fridge. Once I've recovered, I love chilling by the pool and reading, going to the beach, and spending time with family and friends. Amba and I make a point of visiting our favorite restaurants or finding new ones while we are home. Braaiing, which is the South African version of an American BBQ, must be held at least once a week. At Braaiing, we not only get to eat good food but play games and spend time with loved ones.
Amba: I am often traveling around the provinces of South Africa to spend time with my family and friends living all over the country. After being on a ship for months, you'd think that I'd be sick of the ocean, but that is not the case at all. The more we can be near the water and in the sun, the better. I try to take plenty of baths and cook as often as I can. These are two things I love to do but can't do while we are on contract. Other must-do's are: movie nights with mom, casino visits with my best friend, driving range days with Liza, eating loads of biltong (jerky on steroids), spa days, and shopping!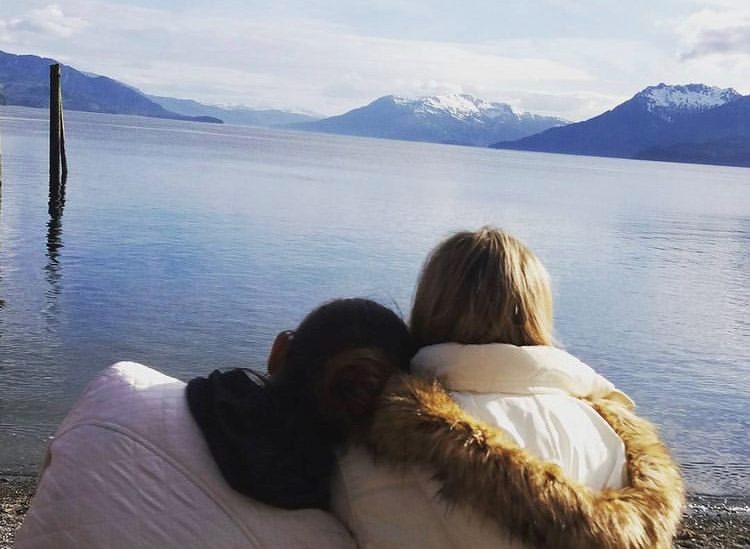 Tell us one thing about living and working at sea that would surprise most people.
Liza: Just like art collecting, working on a cruise ship is addictive. That's why I haven't been able to give it up. It's a good type of addiction, however, because you're constantly meeting new and interesting people, and building close relationships with fellow crew members. The ability to see the world while getting paid makes for a very convenient lifestyle. Work is just around the corner, and you don't have to worry about getting stuck in traffic. There is a wide variety of food to choose from so you don't have to slave over preparing meals yourself. Lastly, the most amazing thing is that you wake up in a new place every day!
Amba: In the span of a six-month contract, you can make a friend that would be willing to move mountains for you quicker than someone else you've known your entire life. The relationships you build on board are pretty spectacular, and maybe, just maybe, if you're lucky, you will see those people again. This current contract allowed me to return to a cruise line I hadn't been on in a very long time, and it was like coming home!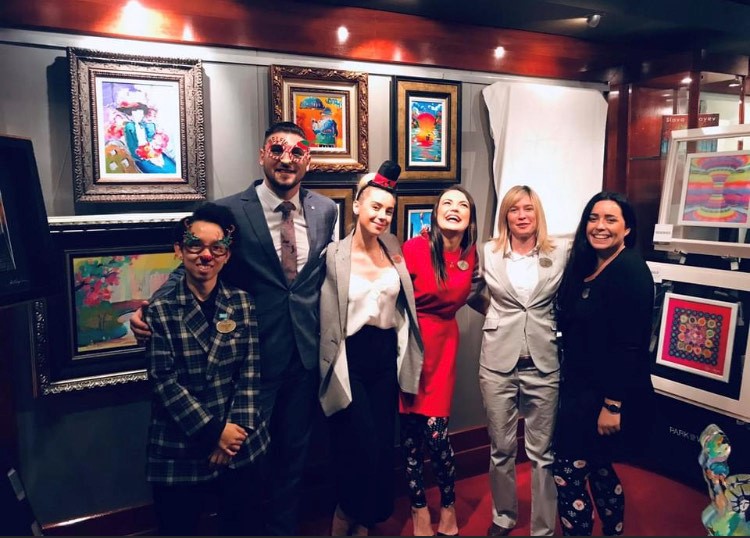 Is there anything else you'd like to share about yourself or share with collectors?
Liza: My favorite thing about what I do is having guests come up to me after an auction and tell me that they loved it, laughed, and learned something. There's nothing more fulfilling than hearing this from collectors, I am grateful for the opportunity to share my passion with the world. All of the people I have met along the way, collectors, crew, and team members, the adventures I've experienced, and the food (oh, the food!) I have eaten, have made for a very interesting and rewarding career. It has been such an honor!
Amba: I want to say a massive THANK YOU, from the bottom of my heart to all of the collectors I have ever had the pleasure of assisting in collecting art. Onboard every cruise we have the opportunity to meet new and interesting people, and on every cruise, I get to learn about their lives and share in their vacation memories, and that is the most rewarding part about this job. So thank you for making what I do even better than it already is! Not only am I able to see the world, work with excellent team members from all over the planet, learn about fascinating cultures, and make friendships that are everlasting – just knowing I am able to bring a smile to someone's face every time they step into their home is absolutely phenomenal!
For the latest art and auctioneer news, follow Park West Gallery on Facebook, Twitter, and Instagram.
Interested in learning more about starting a career hosting art auctions on cruise ships? Visit Art Auctions Abroad for more details.
Read about more of our incredible art auctioneers: