Meet Neo-Expressionist Hunt Slonem: Park West's Newest Artist
It is with great fanfare and excitement that we introduce our collectors to the renowned Neo-expressionist Hunt Slonem!
He may be new to the Park West family, but if you have visited the Guggenheim, Metropolitan Museum of Art, the Whitney, Miro Foundation, or the New Orleans Museum of Art, or if you ever dined in the famed Bryant Park Grill Restaurant in midtown Manhattan or watched season 11 of Real Housewives of New York City, you have likely already encountered Slonem's distinctive art.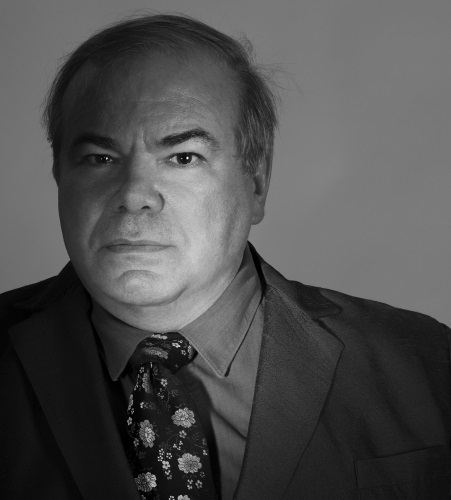 Hunt Slonem's flair for the dramatic becomes immediately evident upon viewing his series of vibrant bunnies, butterflies, and tropical birds, as well as his large-scale sculptures and the artist's most ambitious project to date, restorations of forgotten historic homes and buildings.  Yes, this remarkable artist paints animals in bold tones and energetic patterns, but Slonem draws so much of his inspiration from history and he creates a powerful connection to the past through his art.
Slonem is using his considerable talent and influence to preserve neglected national landmarks. Among Slonem's accomplishments so far are the restorations of Cordt's Mansion in Kingston, New York; the Lakeside and Albania mansions of Louisiana; and the Scranton Armory and Charles Sumner Woolworth's mansion in Scranton, Pennsylvania. His sixth endeavor is Belle Terre, a storied property in South Kortright, New York.
The son of a Naval officer, Slonem moved around quite a bit as a child. From Kittery, Maine, where the artist's journey first began, to Hawaii, California, and back to New England, Slonem's appreciation for the potential of travel was formed during these formative years. Later, he would study abroad in Nicaragua and Mexico, the tropical landscapes and color palettes of which would go on to influence his artistic style. The flora of the world can be seen in his artwork to this day, as can the fauna!
In fact, Slonem keeps nature close at hand! The artist has 60 pet birds, mostly parrots because of their long lifespan (nearly 100 years)! He appreciates the long-term relationships he forms with the birds and their tangible permanence in his life and his art. These colorful parrots provide a constant presence of beauty in his world, a natural soundscape in his 35,000-square-foot Brooklyn studio, and limitless artistic inspiration which is poured onto his canvases.
Another one of Slonem's most symbolic figures in both his life and his artwork are butterflies. He has been drawn to the metamorphosis of these delicate yet resilient creatures ever since he spied his first morpho butterfly in South America in 1968 as an impressionable teenage student. He has been painting this iridescent blue butterfly found only in Latin America ever since.
While the butterfly flutters continuously in Slonem's world, it is the bunny rabbit that has come to define his art for many collectors today. Hunt Slonem paints A LOT of bunnies and is happy to be associated with what he considers a positive, pleasant symbol – one of luck and productivity. And productive he is! Slonem has stated that he paints five days a week and always starts with rabbits, which he hangs in large groups of 50 or 100!
Maybe you won't have space for a half-century of bunnies on your wall but you will surely want to hang a vibrant, beautiful Hunt Slonem artwork in your home or office!
To begin collecting the rabbits, butterflies, and other fabulous art of Hunt Slonem, attend one of our live-streaming online auctions or contact Park West's gallery consultants today at (800) 521-9654 ext. 4 or sales@parkwestgallery.com.
Follow Hunt Slonem on social media