What It's Like to Collect Fine Art on Cruise Ships
It's okay if you've never once bought a work of art. You are not alone!
Many art collectors have started their art collecting journey with Park West Gallery during their cruise vacations—and it's easy to see why! We work hard to make sure the process of buying art on a cruise is pleasant, fun, rewarding, and seamless, thanks to our passionate auctioneers, thrilling auctions, unbeatable deals, painless "check-out" process, and the hard work of our fantastic onboard art teams.
Let's walk through exactly what it's like buying art on a cruise, from registering for an auction all the way to having your brand new artwork show up at your door. It's an incredible process, one that's experienced by tens of thousands of art collectors every year!

The Onboard Art Gallery
Your first interaction with Park West should happen before your vacation even begins. Even if you're unsure about collecting fine art at sea, you should still pre-register for Park West's onboard art auctions online at least a week before your cruise. Anyone who pre-registers will receive a warm welcome from Park West's onboard art team, a $100 bid credit, and a free gift!
Your first physical encounter with Park West and their fabulous art will probably come as you enter the stunning onboard Park West Art Gallery. Maybe this occurs during embarkation day as you start exploring the ship, or a few days later as you head to the onboard theater for a musical production.
You know when you see it. Gorgeously framed, colorful works of art elegantly shine in the gallery lights, and jaw-dropping sculptures are displayed proudly on pedestals. You'll also encounter a group of well-dressed, smiling, and extremely knowledgeable individuals, eager to discuss any of the works on display. This is the Park West onboard art team—people who are committed to educating you on the world of fine art and helping you find a work of art that speaks intimately to your specific personality and taste.
Pop in, take a look around, ask questions, and learn how you can start collecting art (without spending a penny) with our free artworks available at our art history seminars and events during your vacation at sea.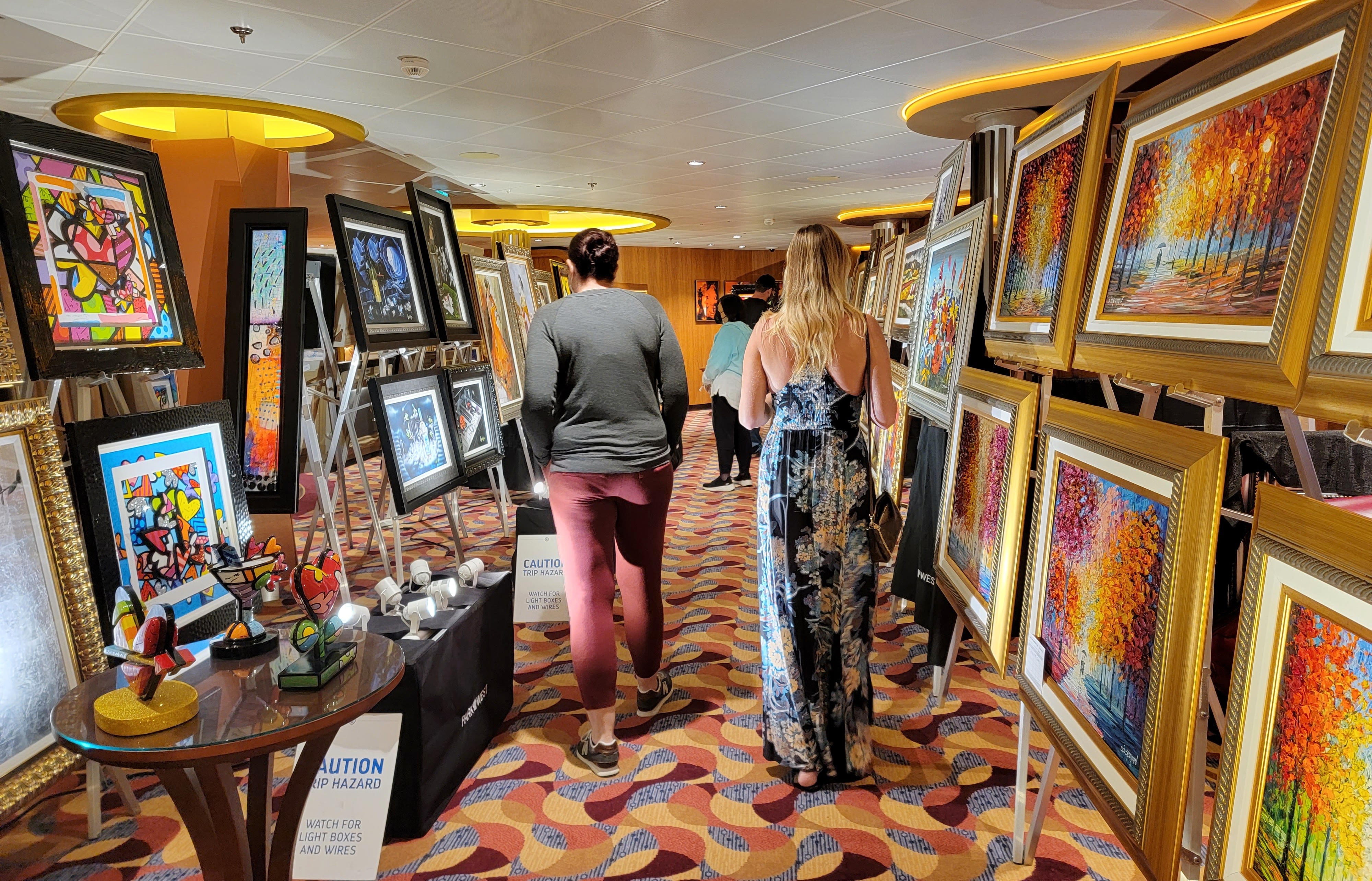 It's Auction Time!
If you didn't already discover when and where the first art auction will be while in the onboard art gallery, you can always find that information in your cruise line's app or the ship's printed daily planner. If you talked to a Park West art concierge in the gallery, you'll likely get a gorgeous invitation in your stateroom.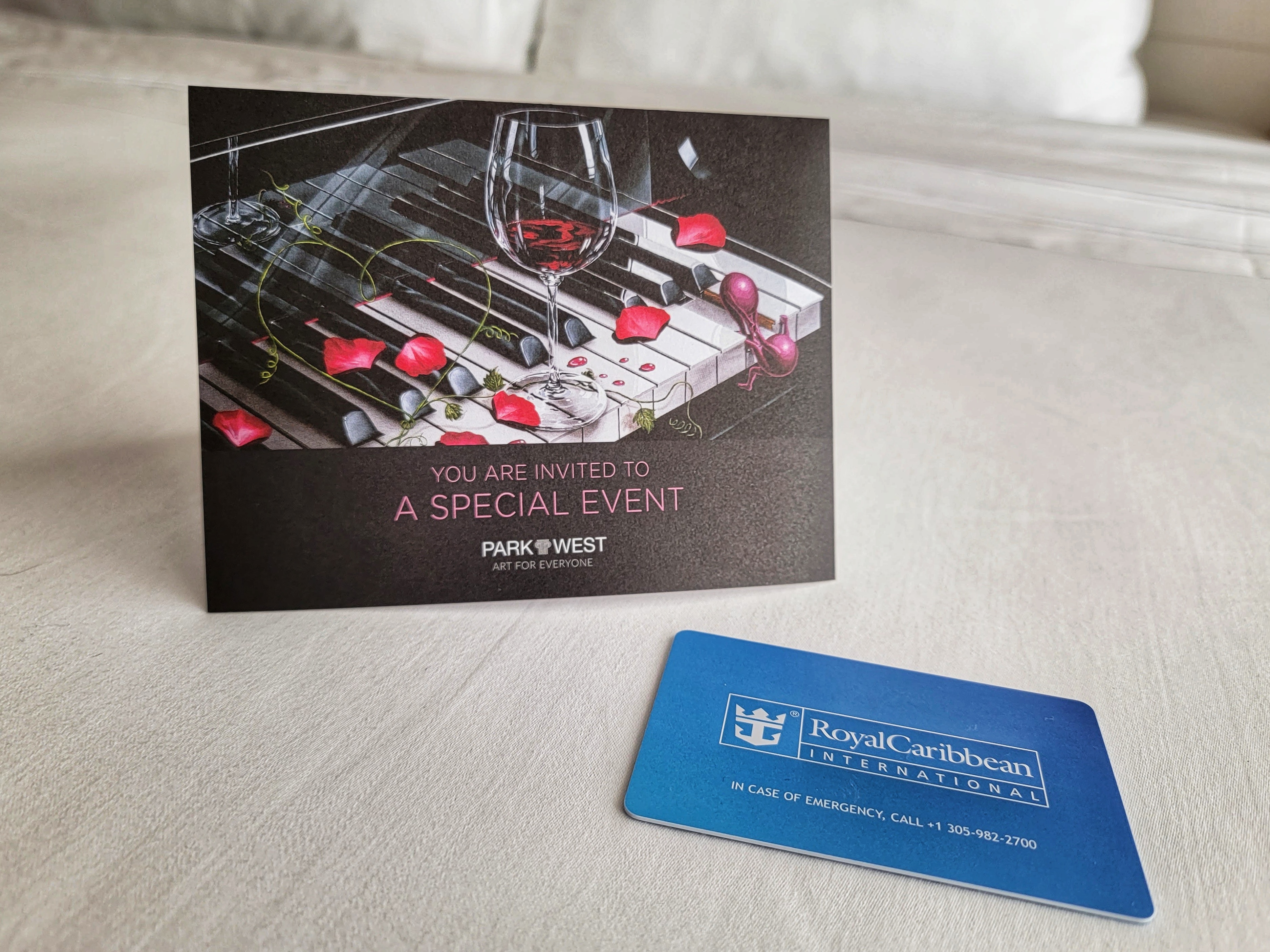 When you arrive at the auction, a cavalcade of color greets you excitedly and invites you to stroll past the array of vibrant canvases, intricate sculptures, and shimmering paintings on metal. The stately auction hall is full of art by legends like Peter Max and Mark Kostabi, paintings from emerging talents like Kre8 and Ashton Howard, original works by beloved Park West favorite Itzchak Tarkay, masterworks from Picasso, Rembrandt, Renoir, Dalí, and so much more.
Remember—even if you attend an auction, you are under no obligation to bid on or buy anything. Take it all in and enjoy yourself. Park West art auctions are an absolute blast. They're theatrical events on par with anything on the cruise ship stage at night!
Before the auction starts, you'll learn about pre-auction reserves and review auction rules. You'll then be introduced to Park West Gallery, our history, and our mission of bringing fine art to everyone around the world.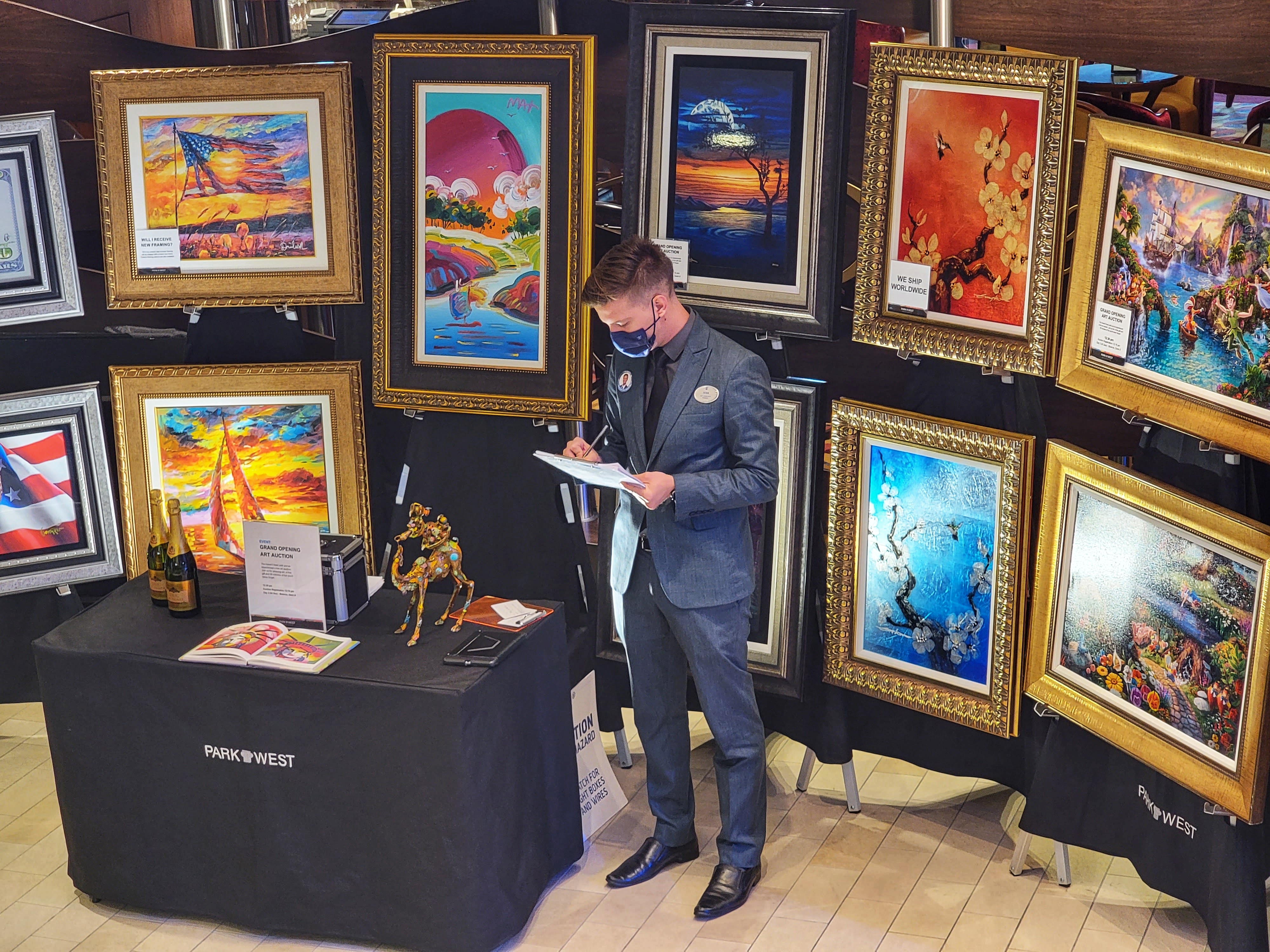 After a short preview where you can walk around the room, look at the art up close, and maybe decide to put a pre-auction reserve sticker on a frame or two—the auction will begin!
The Park West art team works like a well-oiled machine. In a whirlwind of color, works of art are quickly ushered on and off the stage, bid cards are raised in the air, and the gavel is smacked to announce every acquisition. In between lots, as the team reorganizes the stage, the auctioneer will draw raffle tickets and give away bottles of bubbly, wine, bid credit coupons, and other goodies. It's an orchestrated celebration of joy, energy, and fine art!
In addition to bidding on a single work of art, auction attendees also have the opportunity to register their interest in (still with no obligation to buy) mystery lots of artwork, bundles of art with a shared artist or theme, one-of-a-kind original works, artist-embellished serigraphs, sculptures, and Disney animation art, among other works.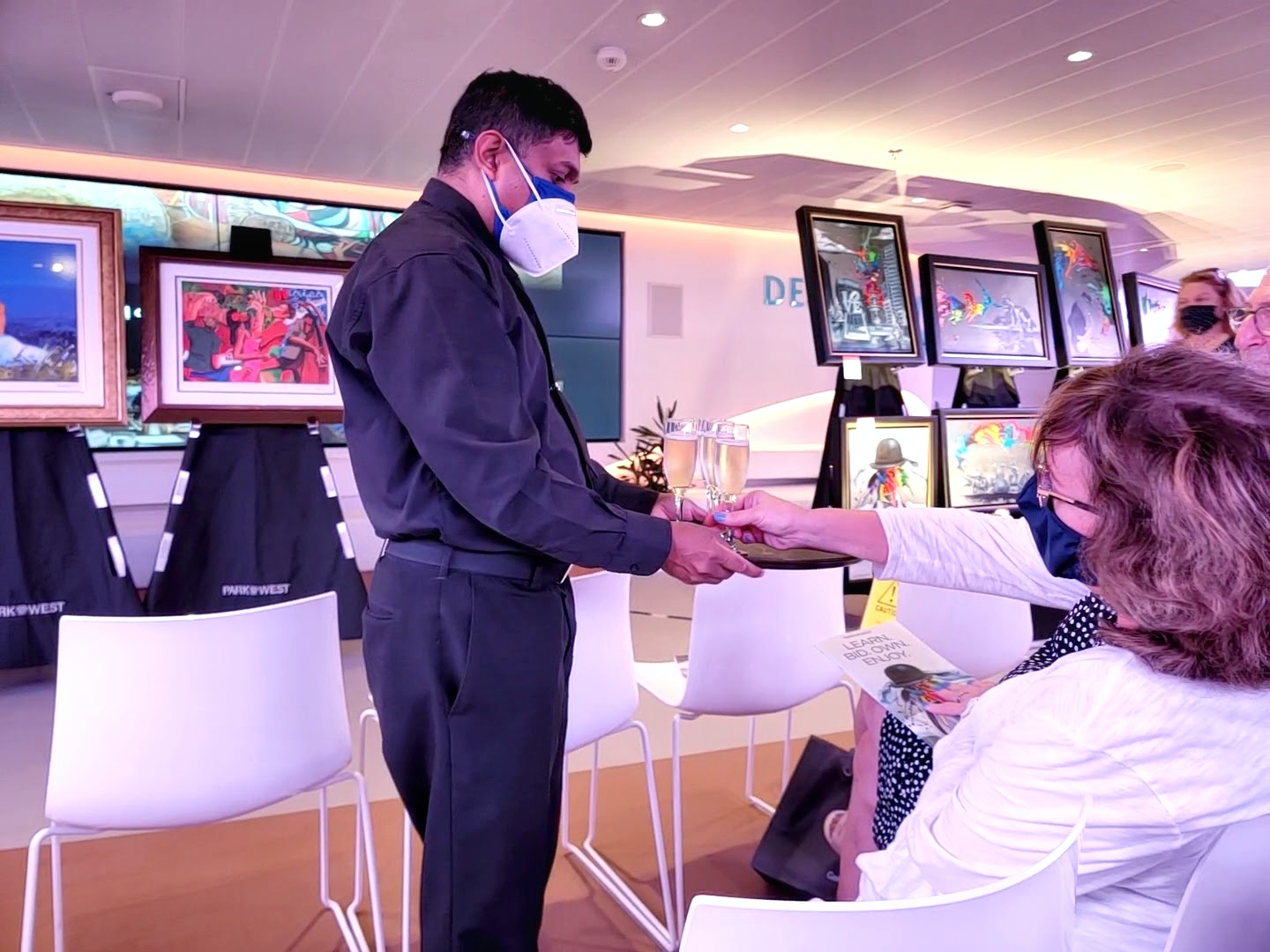 Paying for Your Purchase
If you did fall in love with a work of art—one that speaks to you and that you simply had to have—congratulations! You are now a part of the Park West family!
Paying for your art is the easiest part of the art collecting process. Here's what will happen: one of the art team members will speak to you at the auction and arrange a time for you to stop into the gallery—a time that works best for you and your cruise activity schedule. This way, you don't need to worry about missing that specialty dinner, a spa appointment, or the headliner musical production in the theater.
You'll be invited to sit down in the art gallery, discover how and why the art will be reframed in a new, pristine frame of the same design that the artist had selected, and be told approximately when your artwork will arrive at your door.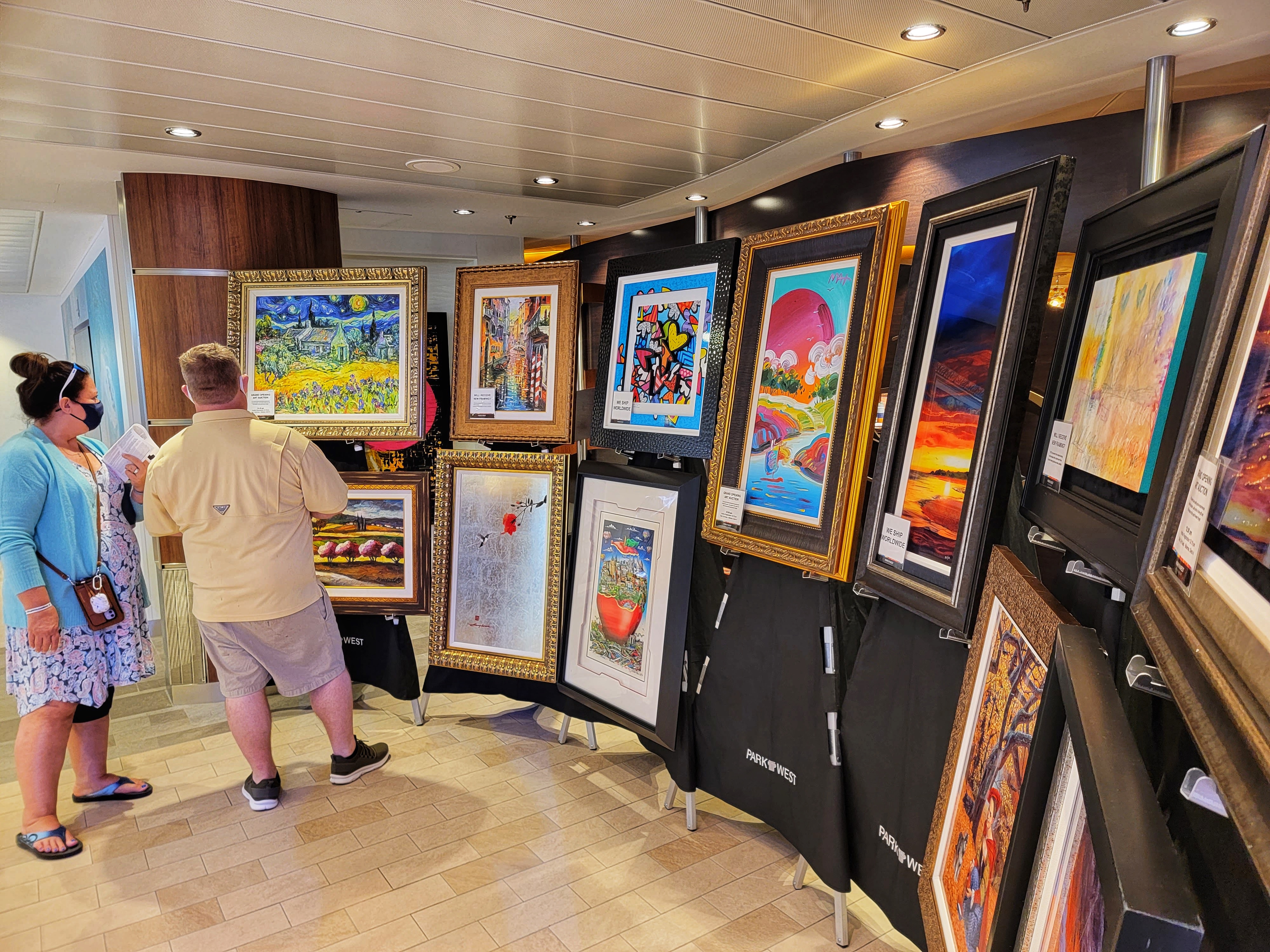 Receiving the Art at Your Door
The final step of the art collecting process is when that big box finally arrives at your home or office. This is the moment you've been anxiously waiting for, the one that began weeks ago, on a ship somewhere in Europe, Alaska, or the Caribbean.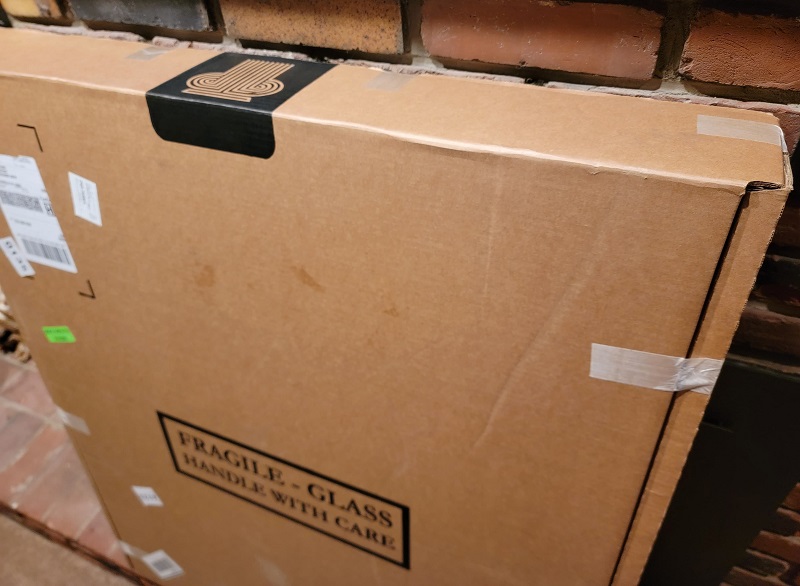 Now, you'll never forget that remarkable trip because every time you glance at that special work of art, that joyful Britto, evocative Godard, serene Kinkade, fantastical Cheval, or vibrant Tarkay, you will think back to those sunny days and magical nights—that cruise vacation when you became an art collector!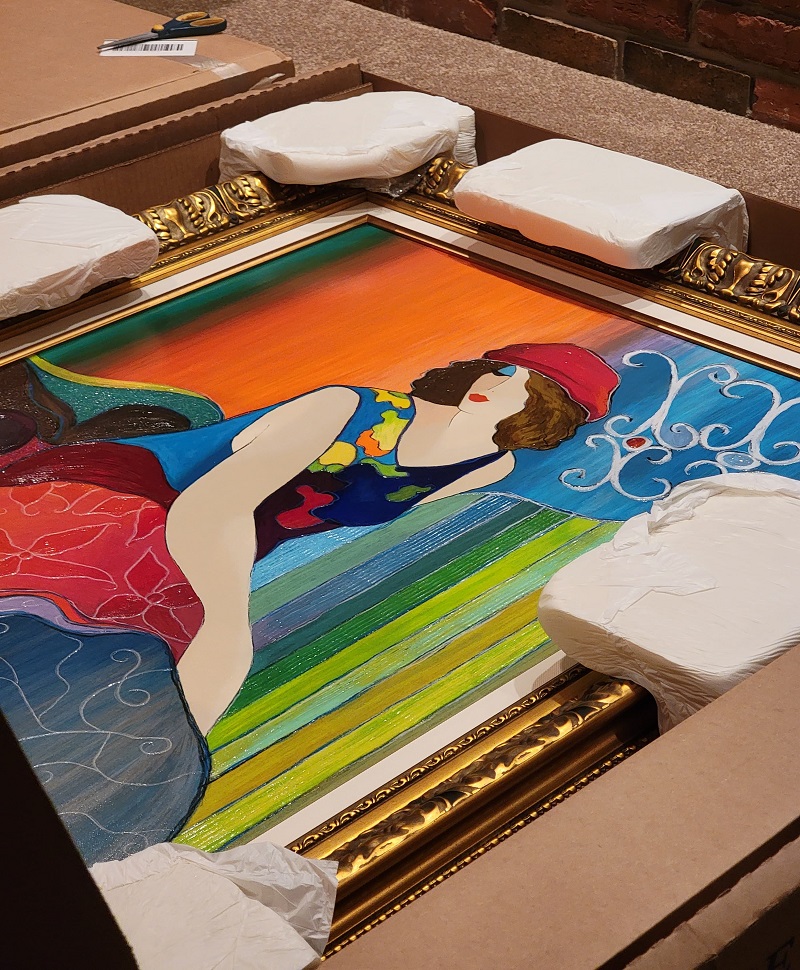 To learn more about buying art during a cruise vacation, register your voyage on our easy-to-use pre-registration page.  By letting us know which ship you'll be on and when you'll be traveling, we'll make sure your vacation is EXTRA special. Everyone who pre-registers will get a complimentary $100 art credit and a free gift when they check-in at the gallery during their voyage! Click HERE to register for your next cruise adventure!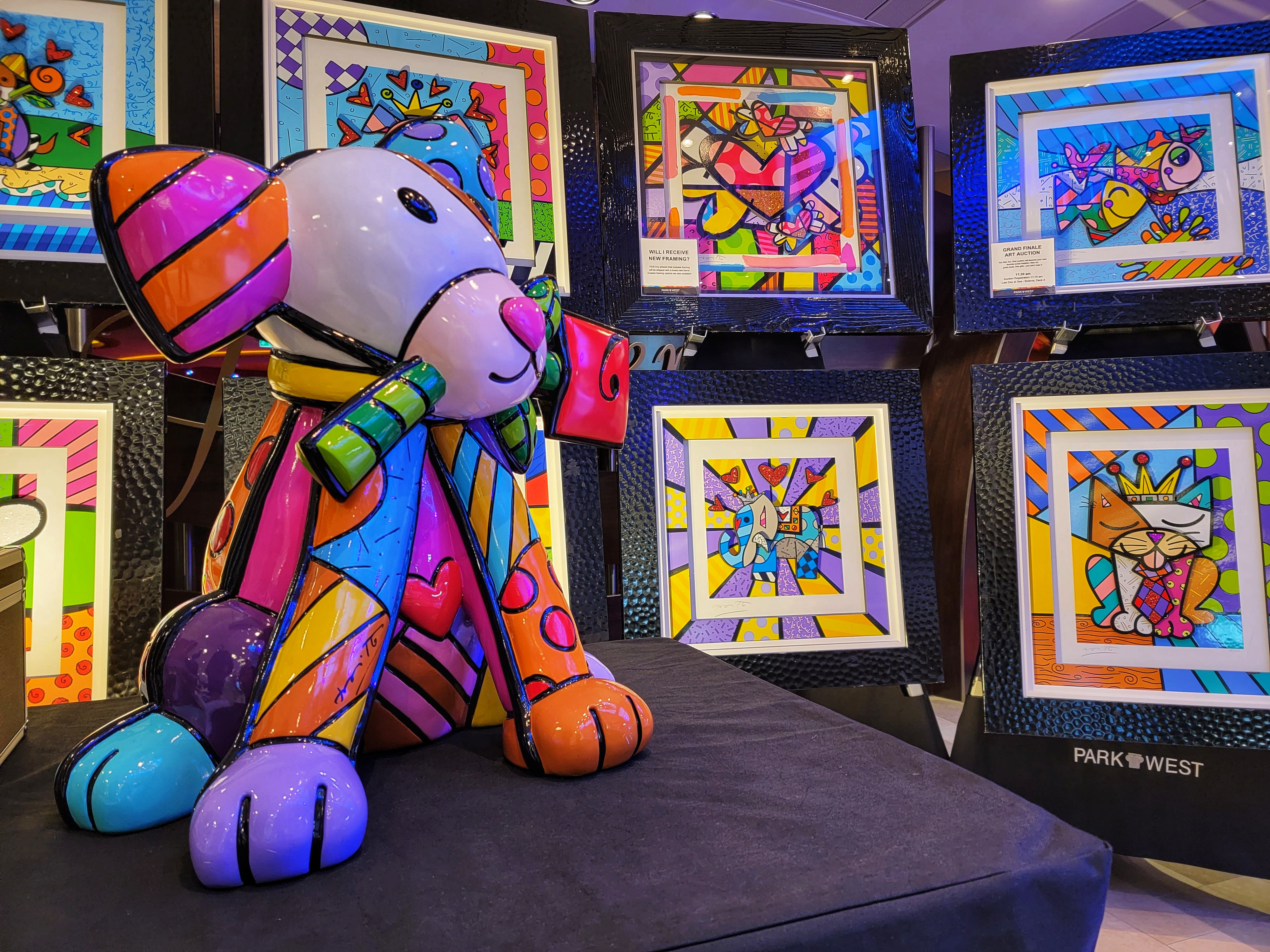 Read more about Park West Gallery's Art Auctions on Cruise Ships:
Follow Park West Gallery on social media