Park West Gallery Joins the New Norwegian Prima for Its Inaugural Sailing
Norwegian Prima, NCL's latest cruise ship and the first of the company's new "Prima" class, was christened in Reykjavik, Iceland last week, and the celebration was out of this world. Prima's first voyage was commemorated by a series of amazing events culminating in stellar live performances from Eurovision 2021 star and Icelandic rock hero Dadi Fryer and Prima's superstar Godmother, the one and only Katy Perry.
Park West Gallery was proud to be a part of Prima's christening—our onboard gallery and live auction events will an essential aspect of the Prima experience as the ship sails across Europe, the Caribbean, and beyond.
What's so special about NCL Prima? This first-in-class vessel takes cruising to new heights. And we almost mean that literally because there's actually a three-deck go-kart track on top of the ship. Everything about Prima is designed to make the guest experience bigger and better. It has the largest outdoor space in the fleet, stellar a la cart specialty dining, a sculpture garden, and a world class adaptable theater, among many other amenities. It also has one of the most impressive onboard art galleries that Park West has ever created, all curated and maintained by our Prima Art Team and Principal Auctioneer Jared Hamer.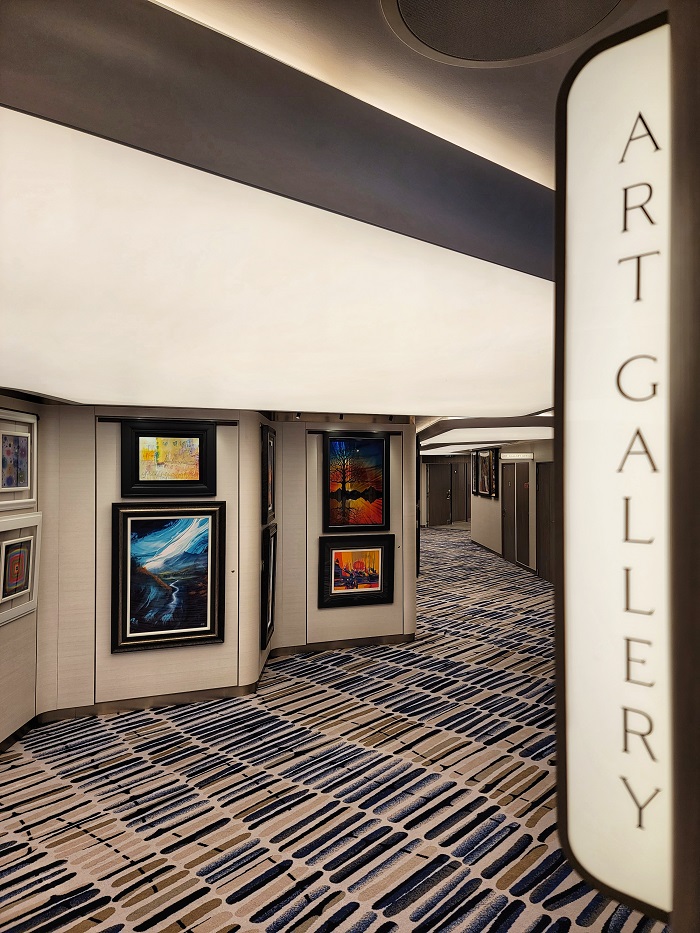 The nine-day christening cruise took industry professionals from Iceland to Cork, Ireland, the south coast of England, and to D-Day sights along the north coast of France via Le Havre, before gently turning east and heading into Amsterdam from the North Sea. Among the honored guests were John Karay, Park West's Executive Vice President of Cruise Ship Operations, and Mandi Romine, Park West's Director of Shipboard Operations.
Throughout the voyage, Park West's onboard gallery on deck 7 was shining like Katy Perry's "Firework," with a fantastic new collection of art from icons like Romero Britto, Mark Kostabi, Peter Max, Kre8, LEBO, and more.
While Perry's massive christening performance on the Prima Theater stage kicked off the festivities with a bang, the final evening of the sailing brought down the house with a concert by the "Queen of Funk" and 10-time Grammy Award winner Chaka Khan and Kool and the Gang as the Prima made its way across the English Channel.
In addition to highlighting global superstars like Katy Perry, Norwegian also showed their true commitment to authentic local arts programming before Prima even left Reykjavik during a glittering "Art of Iceland" cocktail party and performance inside the city's fabulous Harpan concert hall. Local artist Hadda Fjóla Reykdal displayed her wonderfully evocative paintings of Icelandic nature and painted live for all to admire. Outside of the concert hall, the inaugural guests—including wide-eyed influencers, journalists, travel agents, and NCL executives—were greeted by Otto Magnusson's shimmering ice sculptures and fire dancers Axel Diego and Alda Brynja. Together, they showcased Iceland's famous fire and ice duopoly on the pavement outside the venue.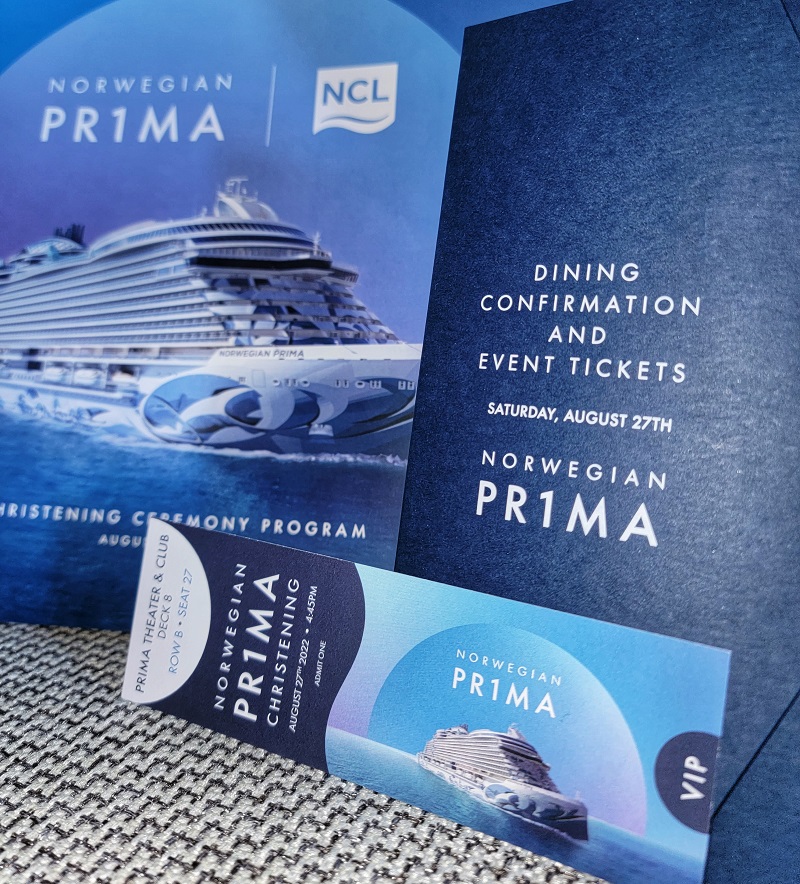 The main stage performances that evening consisted of Crevasses, a striking modern dance work from the Iceland Dance Company, a concert by the Iceland Symphony Orchestra, and a stirring finale by Bríet, a musical artist blending Scandinavian pop with country music. Her album Kvedja won album of the year at the 2021 Icelandic Music Awards and her electrifying stage show involved her rising high into the air in a 60-foot white wedding dress.
The inaugural sailing of Norwegian Prima was a spectacular event celebrating a truly spectacular ship. Park West is thrilled to be a part of this innovative cruise ship and we can't wait to show travelers around the world everything that Prima (and Park West) has to offer!
Want to know more about Prima? Click here to read our exclusive interview with Park West's Principal Auctioneer on Prima, Jared Hamer, where he provides some insight into what passengers can expect from Prima's onboard gallery and auctions on future sailings—we have big plans!
Until then, if you are planning a cruise on Prima or any other cruise ship, Park West can make your vacation at sea extra special! Simply tell us what ship you'll be on and when you'll be traveling, and you'll receive a complimentary $100 art credit plus a free gift when you check-in at the onboard gallery. Click HERE to register for your next cruise adventure!