Park West Takes VIP Collectors to Antarctica on Unforgettable Celebrity Cruise
Park West Gallery hosts VIP collecting events all over the world and, when we say "all over the world," we mean it.
A select group of Park West's VIP clients is currently on their way back from a 14-day adventure where they joined some of the most famous artists on the planet onboard Celebrity Infinity on a once-in-a-lifetime voyage to Antarctica.
"I don't say this lightly," said VIP Auctioneer Jordan Sitter. "This has been the most memorable cruise in my over twenty years with Park West Gallery."
When you look at the itinerary, it's easy to understand why. The collectors who embarked on this exclusive outing first travelled down to Buenos Aires, Argentina where they kicked off the trip with a luxurious meet and greet party at the Four Seasons. Upon boarding Infinity, they sailed from Argentina, past Cape Horn, across the ocean, and arrived at Elephant Island, Antarctica where they got to experience firsthand one of the most mysterious and untamed environments on Earth. They then sailed back through the Falklands, along the shores of Uruguay and Chile, before returning to Bueno Aires.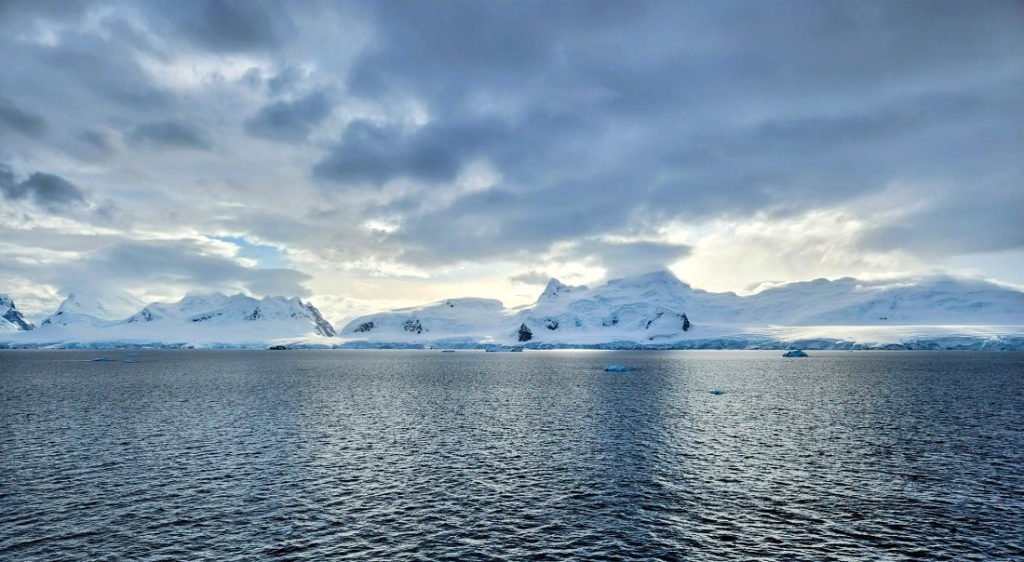 Did we mention that they did all of this while traveling onboard a luxurious, Millennium-class cruise ship all the way? Sounds pretty special, right? And we haven't even mentioned the art or artists yet!
Park West and Sitter curated an unbelievable line-up of artists for this VIP expedition. The guests were joined by famed artists like Michael Godard, Scott Jacobs, Csaba Markus, Orlando Quevedo, Peter Nixon, and new kid on the block Donovan Fitzgerald.
"There was just something really special about this group," said Sitter. "It was the perfect mixture of collectors and artists and adventure… this was a fun one. The atmosphere was so positive and wild!"
One of the big highlights was a series of private lectures from Celia Garland, a renowned expert on Antarctica, who gave the crowd a wonderful introduction to the continent, its history, and its wildlife. "It's one thing to read about Antarctica," said Sitter. "But to learn all about it from someone like Celia while you're right there staring at it was incredible."
In between marveling at the landscape and wild animals—guests were delighted by all of their penguin and seal sightings—the collectors had a blast dining with their favorite artists and getting into the spirit at the electrifying onboard auctions.
Poor Peter Nixon lost his luggage on the way in from England, so he had the crowd in stitches as he stood on the stage at his auction, showing off his paintings while wearing a neon pink penguin t-shirt from the gift shop.
Csaba, Orlando, Fitzgerald, and Scott Jacobs also all got to debut new original paintings on the voyage, which delighted their long-time collectors and kicked off more than a few rounds of competitive bidding.
However, one of the most magical moments of the cruise came courtesy of Michael Godard. During the voyage, Godard did a fantastic live drawing in front of the crowd. Once he was done, they decided to auction off the drawing and donate all of the proceeds to the crew welfare fund for Celebrity Infinity.
The Park West VIPs embraced this opportunity to thank their amazing crew, throwing out bid after bid until the artwork finally sold. When it did, the guests gave the crew and the senior officers a standing ovation.
"That sort of thing doesn't happen on every cruise," said Sitter. "It was such a singular, beautiful moment. I think it was a real reflection of how happy we all were to be there—our friends, artists, and crew—sailing into one of the last true frontiers together. We talk a lot about the 'Park West Difference.' How we sell art in a way that no one else does. This voyage was the perfect encapsulation of that ideal. Through our art and through the experiences we help create, we build memories that last forever. And I'm proud to be a part of it."
If you're interested in becoming a Park West VIP, collecting works of art, and joining us for future fabulous weekends with our artists, contact our gallery consultants today at (800) 521-9654 ext. 4 or sales@parkwestgallery.com