Park West Gallery Remembers Artist Anatole Krasnyansky (1930-2023)
The world of art has lost one of its brightest talents with the passing of the great Ukrainian artist Anatole Krasnyansky. The renowned painter passed away on March 10, 2023, and is survived by his wife, Nelly, his daughter, Rimma, and his legions of admirers.
"Anatole was more than an artist—he was family to us," said Marc Scaglione, President of Park West Gallery. "So many collectors know him for his famous paintings of masks, but, in contrast, when you met him, Anatole was completely authentic and kind-hearted. Our friendship and partnership spanned decades, and the legacy he leaves behind is one of passion, heart, and artistic excellence unlike anything the world has ever seen."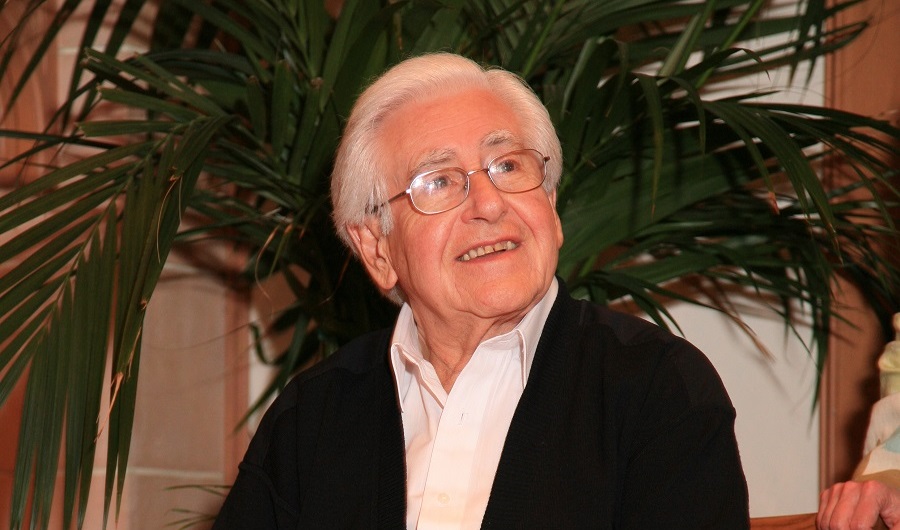 Krasnyansky was born during a turbulent period in European history. Shortly after his birth in 1930 in Kyiv, his father passed away from leukemia. Less than ten years later, his family had to flee the invading German army by escaping to Stalingrad, then later to Tashkent, Uzbekistan. In 1947, Krasnyansky returned to Kyiv, where he studied at the Kyiv State Art Institute and the Leningrad Academy of Art, receiving his masters in architecture in 1953.
Now living and working in the Soviet Union, Krasnyansky was invited to work on the restorations of important national buildings, including the Potemkin Palace, the Marble Palace, and the Hermitage Museum. In Ukraine, he designed the Central Medical Emergency Building and the Polytechnic Institute Subway Station, as well as hospitals, art pavilions, exhibition installations, and monuments.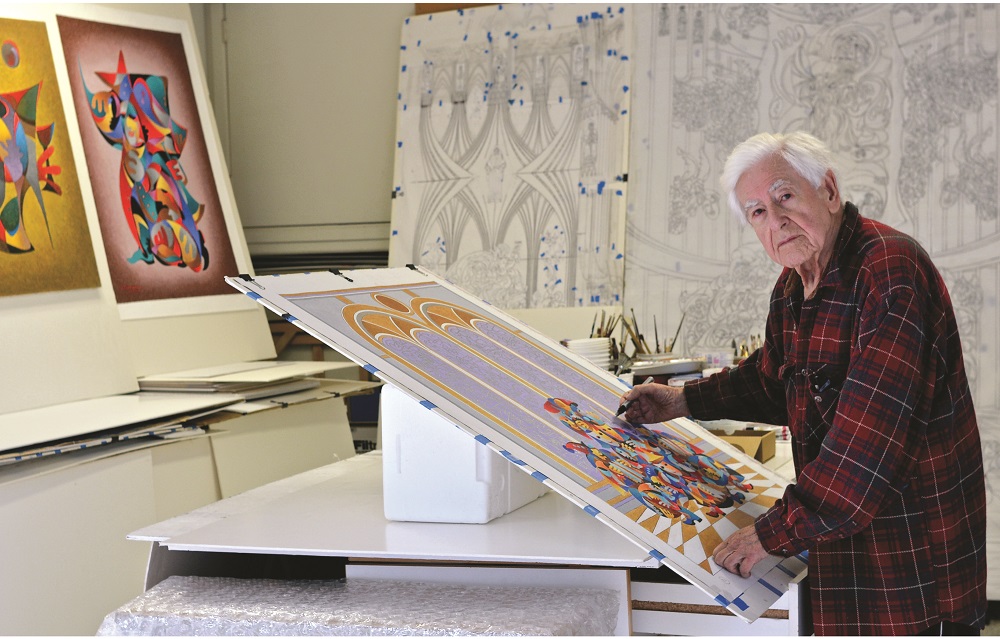 Krasnyansky married Nelly Koshevatsky in 1957 and, in 1966, Nelly gave birth to their daughter, Rimma. In 1975, his family left the U.S.S.R. for the United States. His awareness of the interdependence of architecture, sculpture, painting, and applied art would shape his career in his new country. Krasnyansky became a background artist and set designer for major television and movie studios, including ABC, CBS, and Universal Studios.
It was in the United States where Krasnyansky first began pursuing fine art as a career and quickly distinguished himself with his hard work and artistic excellence. From its earliest manifestations, Krasnyansky's art always centered around dualities: old and new, history and imagination, structure and surrealism.
"Anatole escaped Communism with little more than the paintbrushes he had hidden in boots, found success in set design in Hollywood, and then became one of the more iconic fine artists of the past fifty years," said John Block, Park West's Executive Vice President.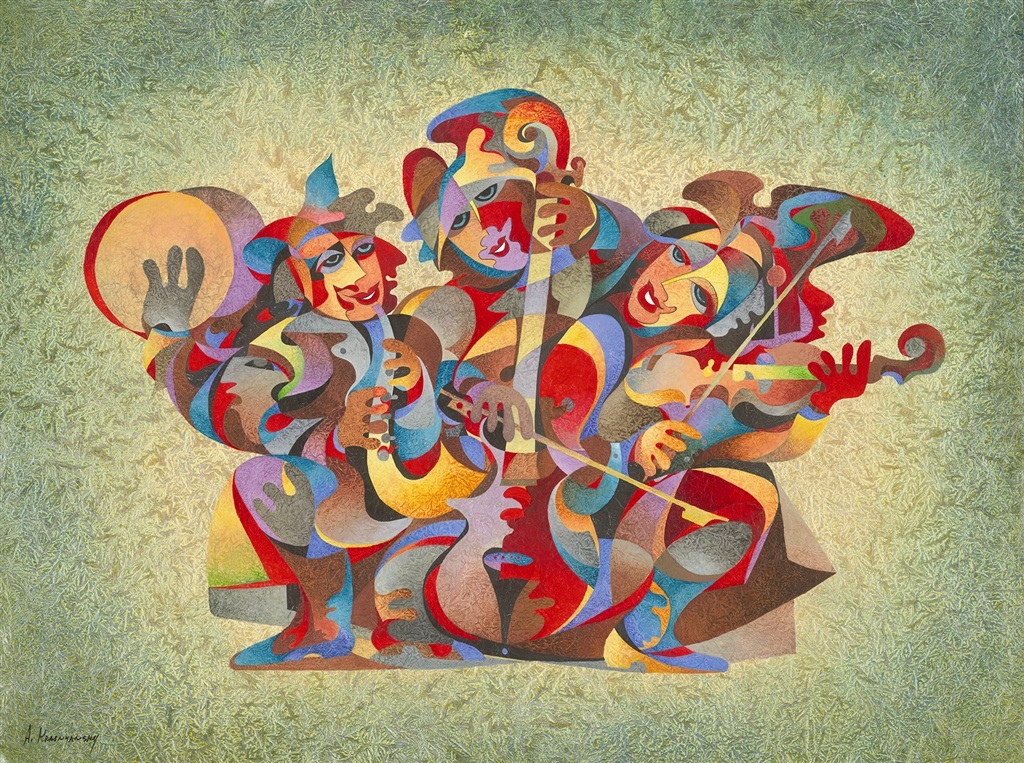 As an artist, Krasnyansky had two distinct styles. One was inspired by his work as an architect, which showed off the naturalistic beauty of Eastern European buildings. The other was more surreal and expressive, featuring masked figures that embodied the artist's philosophy that "life is a masquerade."
But, regardless of his subjects or aesthetic, Krasnyansky's artwork was always marked by the artist's own profound humanity. In his words, "My art is not about politics—it's about the human soul."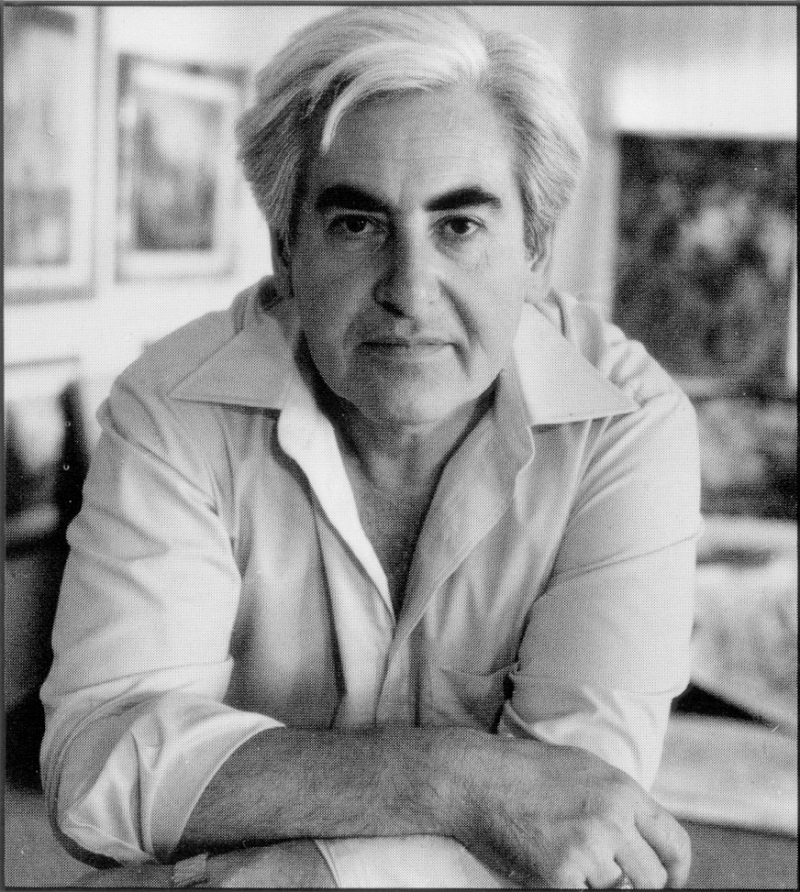 He worked with Park West Gallery for decades, and many of the gallery's staff and collectors have incredibly fond memories of listening to Krasnyansky talk about his craft. "He had such a brilliant mind," said Albert Scaglione, Founder and CEO of Park West Gallery. "It was always a pleasure getting to spend time with him and learn more about what inspired his creations. He was a lovely person and a tremendous friend to everyone who knew him."
In 2016, the Museum of Tolerance in Krasnyansky's adopted home of Los Angeles held a wide-reaching retrospective of the artist's impressive career titled "The Life and Work of Anatole Krasnyansky." At the exhibition's opening, Krasnyansky was introduced by his good friend and former NBA star Tommy Hawkins. The one-time Los Angeles Laker even wrote a newspaper article praising Krasnyansky's artistry, saying, "Describing Krasnyansky's body of work is not a simple task. His creations are colorful, complex, evocative and energetic. Using multiple images, they convey strong messages invoking an emotional response. They incorporate his knowledge of art history and his love of many forms of music. Glimpses of his architectural background are ever present."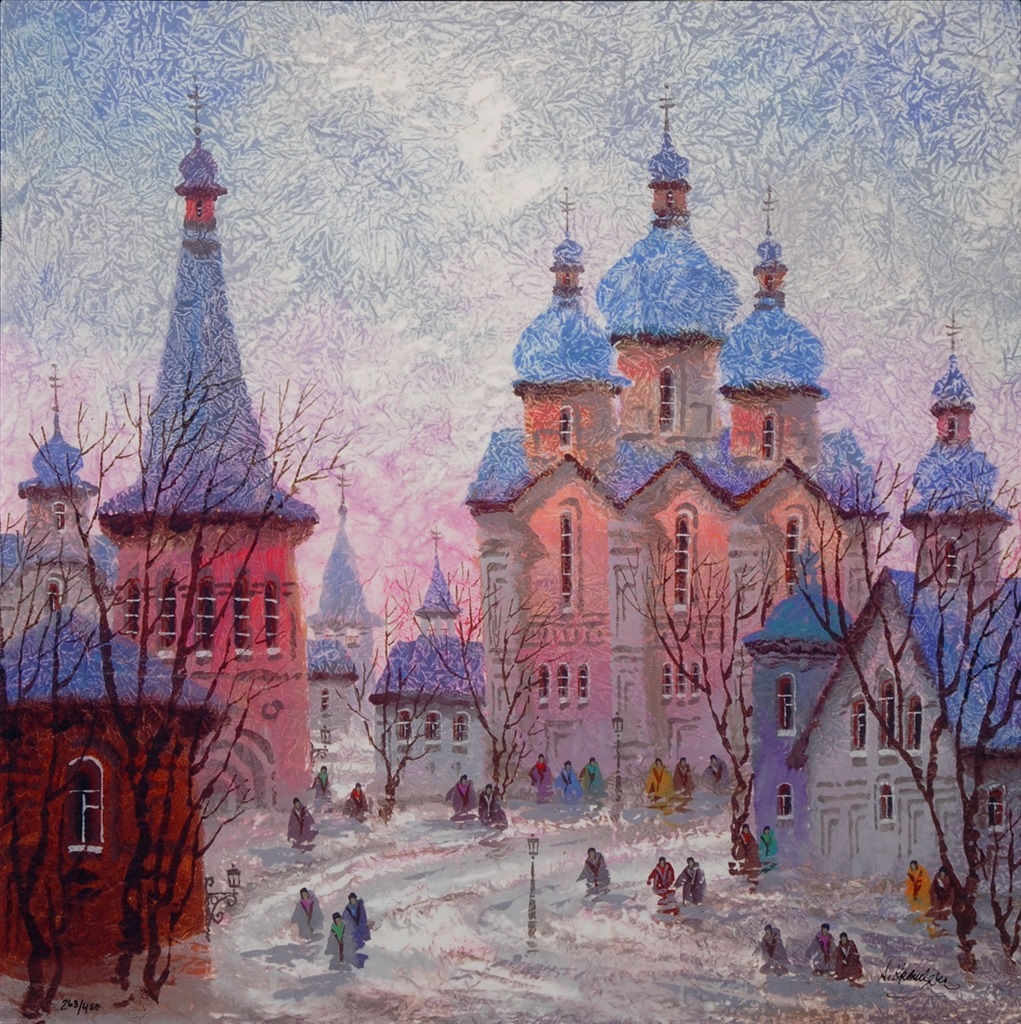 That artistic curiosity persisted even in his later years—Krasnyansky was always working, always creating. In the early 2000s, he re-engaged with his architectural past and helped design a new facade of Park West's headquarters in Michigan. More recently, Krasnyansky's art was a centerpiece of a special 2022 auction that raised over $500,000 in support of Ukrainian relief efforts during the Russian invasion.
"In my opinion, Anatole Krasnyansky was one of the great artists of the turn of the century," said Morris Shapiro, Park West's Senior Gallery Director and a long-time friend of the artist. "From his famous architectural designs in the former Soviet Union to his marvelous cityscape and figural surrealist images, he touched hundreds of thousands of people all over the world. It has been one of the true honors of my career to have known him and counted him as a friend. He will be deeply missed, but his wonderful artwork will live on, and continue to bring pleasure and joy to his collectors and future generations."