Michael Godard is Painting the World on Park West VIP Cruises
Being invited on a Park West Gallery VIP collector cruise combines the best aspects of the travel and art worlds to create remarkable experiences that our VIPs will gush about for the rest of their lives.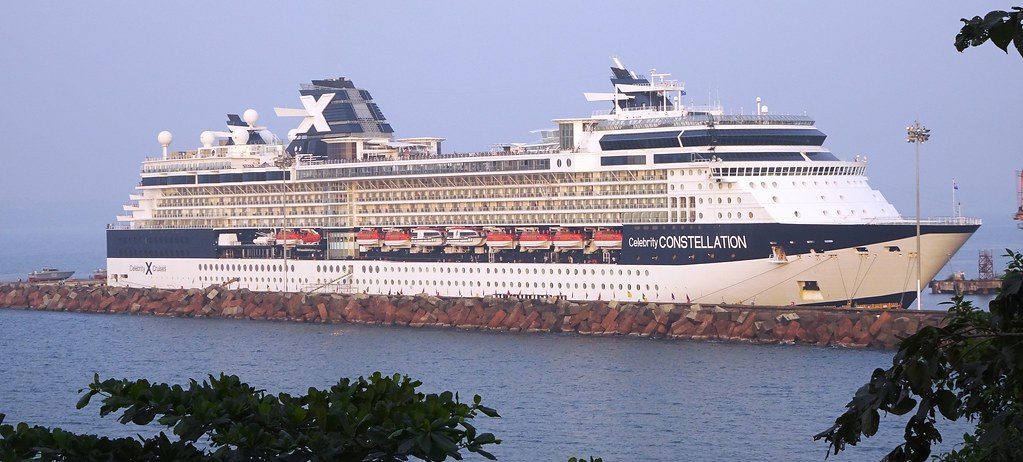 Park West favorite Michael Godard himself is no stranger to life at sea. In fact, in the past six months alone, the Rock Star of the Art World has been on tour around the globe. The painter has been on board ships during VIP cruises that have visited Africa, Antarctica, Australia, and the Mediterranean, where Godard currently finds himself onboard the Celebrity Constellation. Not only do VIPs get to meet, speak to, and raise a glass with Michael Godard on these itineraries, but they also get to see and bid on a series of themed paintings Godard has created featuring wildlife and scenery from the actual ports they will be visiting during each sailing. Before each cruise, Godard posts his works-in-progress through updates to his Facebook page. He asks Park West collectors for title recommendations and engages with them personally. This level of access is truly amazing and is one of the many perks of being a Park West collector, as are the resplendent cruises themselves.
Before stopping in France this week, Godard teased an intoxicating painting that featured one of his famous olives on a slightly smaller vessel than the Constellation, with a glass of red wine in hand, floating serenely along the River Seine on a moonlit evening toward the Eiffel Tower luminous in the glow of street lamps. You can almost hear the olive say in perfect French, "Bon soir, mon ami." In under 24 hours, there were already well over a hundred comments with clever title suggestions for him to consider. 
Some of the other works of art in progress that Godard shared on Facebook include the Acropolis in Athens, Greece, Malta's Popeye Village, the famed Leaning Tower of Pisa, and his positively jaw-dropping interpretation of the legendary Dragon Bridge in Slovenia!! Everyone, from VIPs with one-of-a-kind artwork already hanging on their walls to the art-collecting-curious among us who wonder what it's like to buy art on a cruise, jumps at the opportunity to help Michael Godard name these fabulous paintings.
Godard is not only a master with a brush and canvas, but he is also a star when it comes to getting everyone excited about his new paintings being created specifically for Park West VIP cruises. Just this week, Michael Godard's entire new collection painted exclusively for his Mediterranean Cruise sold as the ship cruised from Barcelona to Marseille, en route to Livorno, the gateway to the artful Italian city of Florence. 
Travel has long inspired artists the world over, from the stark remoteness of Antarctica, along with the handsome tuxedoed penguins, massive whales, seals, and sea birds found at the bottom of the planet have long been source material for artists to the rich tapestry of colors, diverse cultures, vast landscapes, thrilling wildlife, and the vibrant and beautiful people of the Australian continent. But so few people have ever had the privilege of traveling with one of the most beloved artists of their time, an artist who has contemplated and drawn inspiration from the ports of call on offer during their cruise. To travel with Godard and see the works of art he has painted specially for the voyage you are taking together is simply a marvelous experience that only Park West can deliver!
To collect the art of Michael Godard for yourself, register for our exciting online auctions or contact our gallery consultants at (866) 648-7405 ext. 4 or sales@parkwestgallery.com.
If you have a cruise booked this summer, let Park West know. We can make your vacation at sea even more special with a complimentary $100 art credit plus a free gift when you check-in at the onboard art gallery! Click HERE to register for your next cruise adventure!