Catching Up with Artist Peter Nixon in his London Home Studio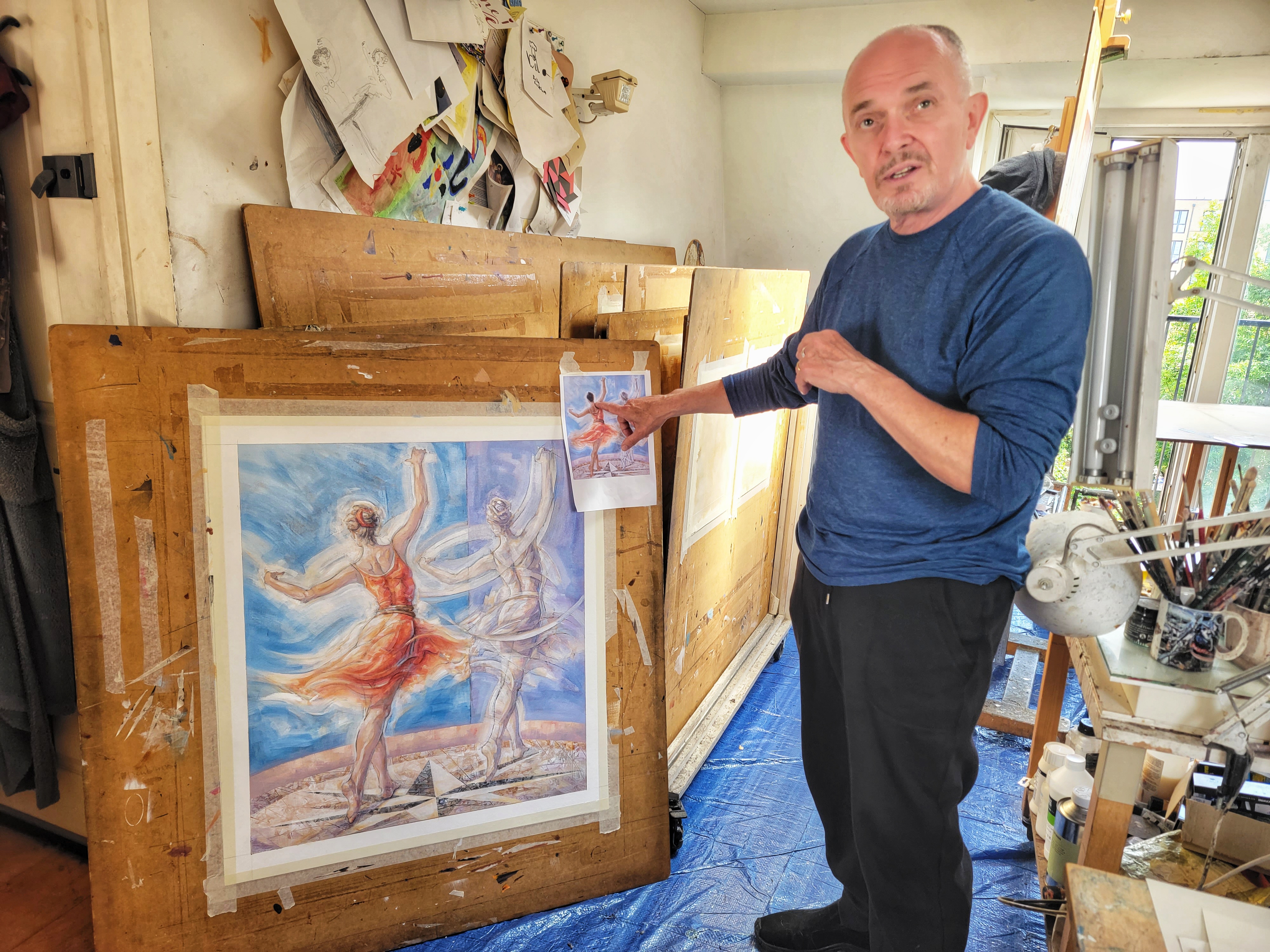 Like much of the bustling capital, the Harlesden district in the Borough of Brent in North West London is teeming with multicultural shops, restaurants, and rows upon rows of brick houses. It's here where the great figurative, classical painter Peter Nixon and his family have called home for decades after moving a wee bit north from the once bohemian Portobello Road neighborhood, made famous around the world thanks to the 1971 Walk Disney film, Bedknobs and Broomsticks starring the late-great Dame Angela Lansbury.
While walking up to Nixon's home earlier this month to catch up with the artist and discover what he's been working on this summer, we encounter debris, workers, paint cans, and discarded home furnishings. While these elements won't ever find their way into Peter's work, it is indicative of what he's working on! We carefully skipped past the wet paint on the walls and climbed up three flights of stairs to reach Nixon's attic studio, a space bathed in light with views of green garden grass out the back and the tops of homes and a picturesque blue sky out of the front skylight which was open to let in a gentle cool breeze.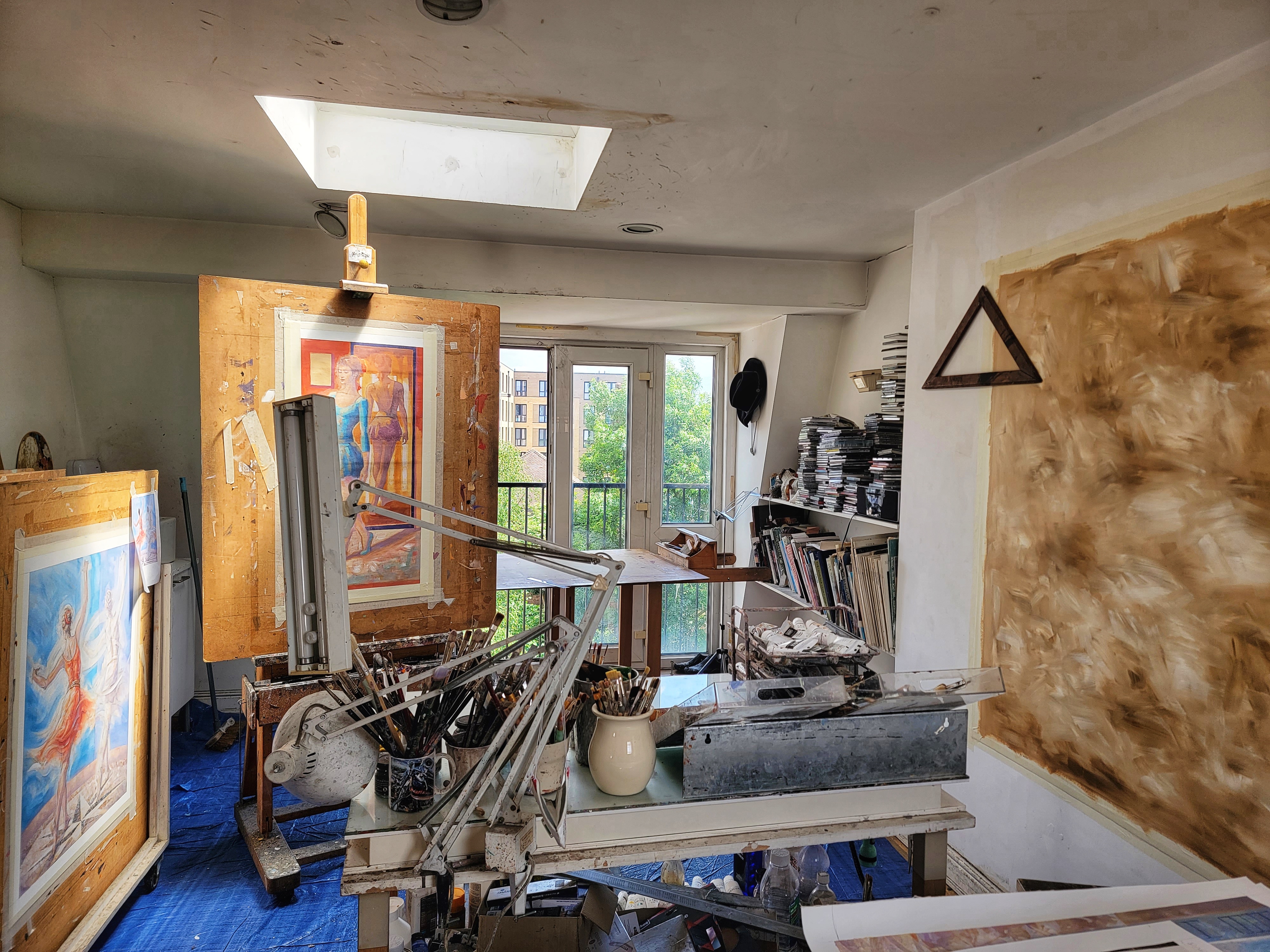 Taking a break from ripping up carpet in the hallway and from traveling around the world to be with collectors on Park West VIP cruises, Peter Nixon sat down with us and a cup of coffee in his studio to show off his in-progress works of art, talk about his process for creating figurative masterpieces, and discuss how the Falklands is not the shopping destination that London is – a fact he discovered after his luggage went missing en route to a VIP cruise to Antarctica. Asking local shopkeepers where one might buy some smart clothes, he learned that "People don't really bother about clothes around here," which meant he turned up at the auction and greeted collectors on board wearing not his usual sport jacket, but a 5x-too-large penguin shirt which shocked both the auctioneer and guests, but made for a funny anecdote. 
Taking only Sundays off, Peter Nixon works diligently and daily in his studio, piled high with books about art and artists, jazz CDs (which he prefers to streaming services because he wants to hear full albums in the sequence the artist intended), and of course canvases – on tables, in drawers, and taped to wood, ready to be moved onto the easel in a moment's notice. That easel itself is also infused with jazz, as the notes from the opening movement of Keith Jarrett's Köln Concert are laminated and taped to the top of the wood, a little reminder of his favorite piece of music as he stands at his easel working. Nixon tells us that he usually works on upwards of 5 paintings at a time to stay fresh and to prevent his eyes and mind from getting tired of a particular work. During our visit, he was finishing up a commissioned painting that saw the artist reinterpreting one of his own large works of art to bring the collector herself, with her blonde hair and fair skin, into the painting as a dancer in motion.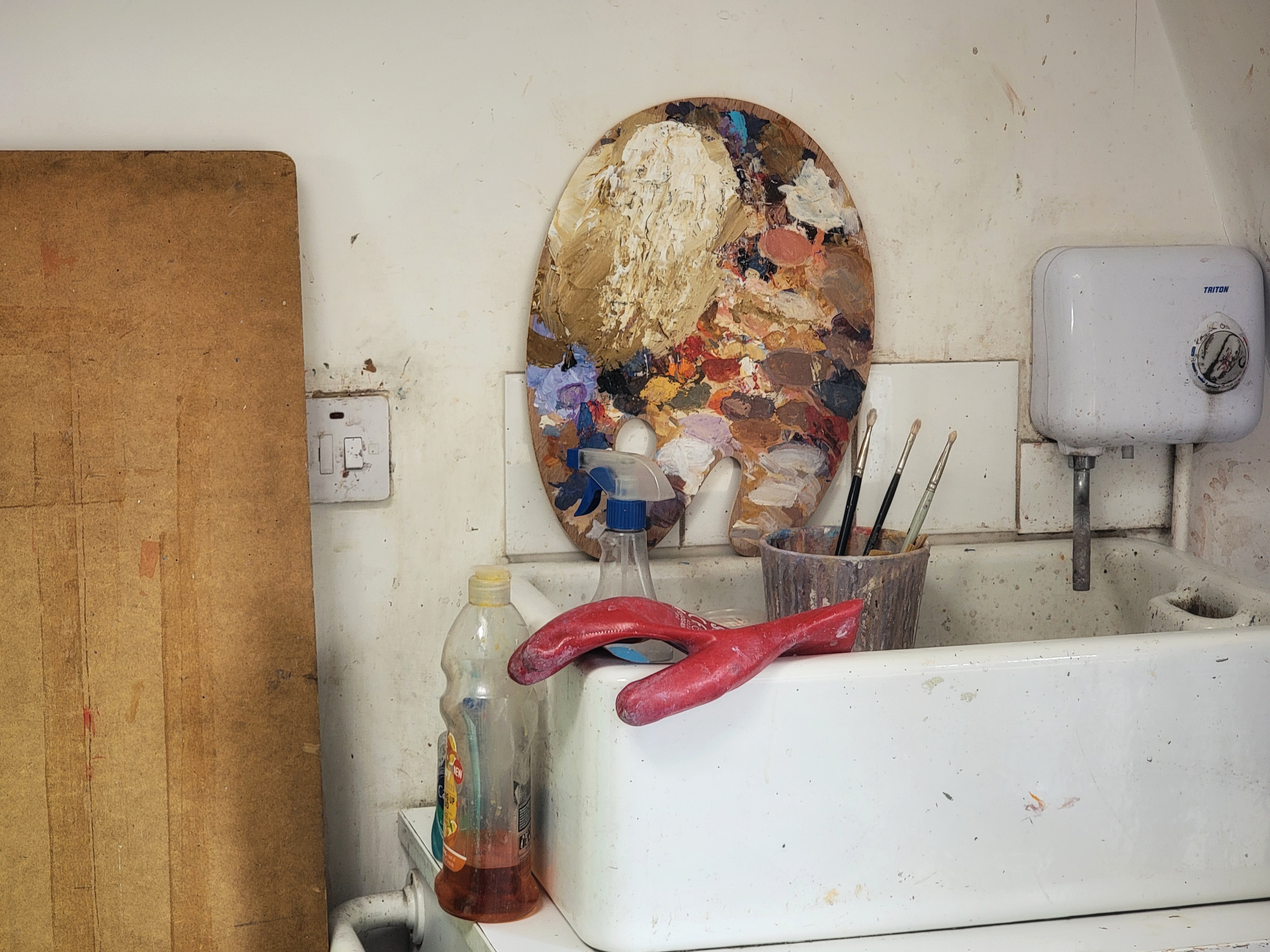 The ornate paintings, as Nixon calls them, contain elements that he was thinking about while working. He showed us one, in particular, that is about music and light, incorporating themes and even works of art from other artists, like Vermeer, that depict a hot summer day with abundant sunlight and warm tones. We also see that the light cutting through his studio is woven into a set of new still-life paintings featuring vases of flowers, a kaleidoscope of glass, and shadow play that makes us weak in the knees. These works are positively stunning!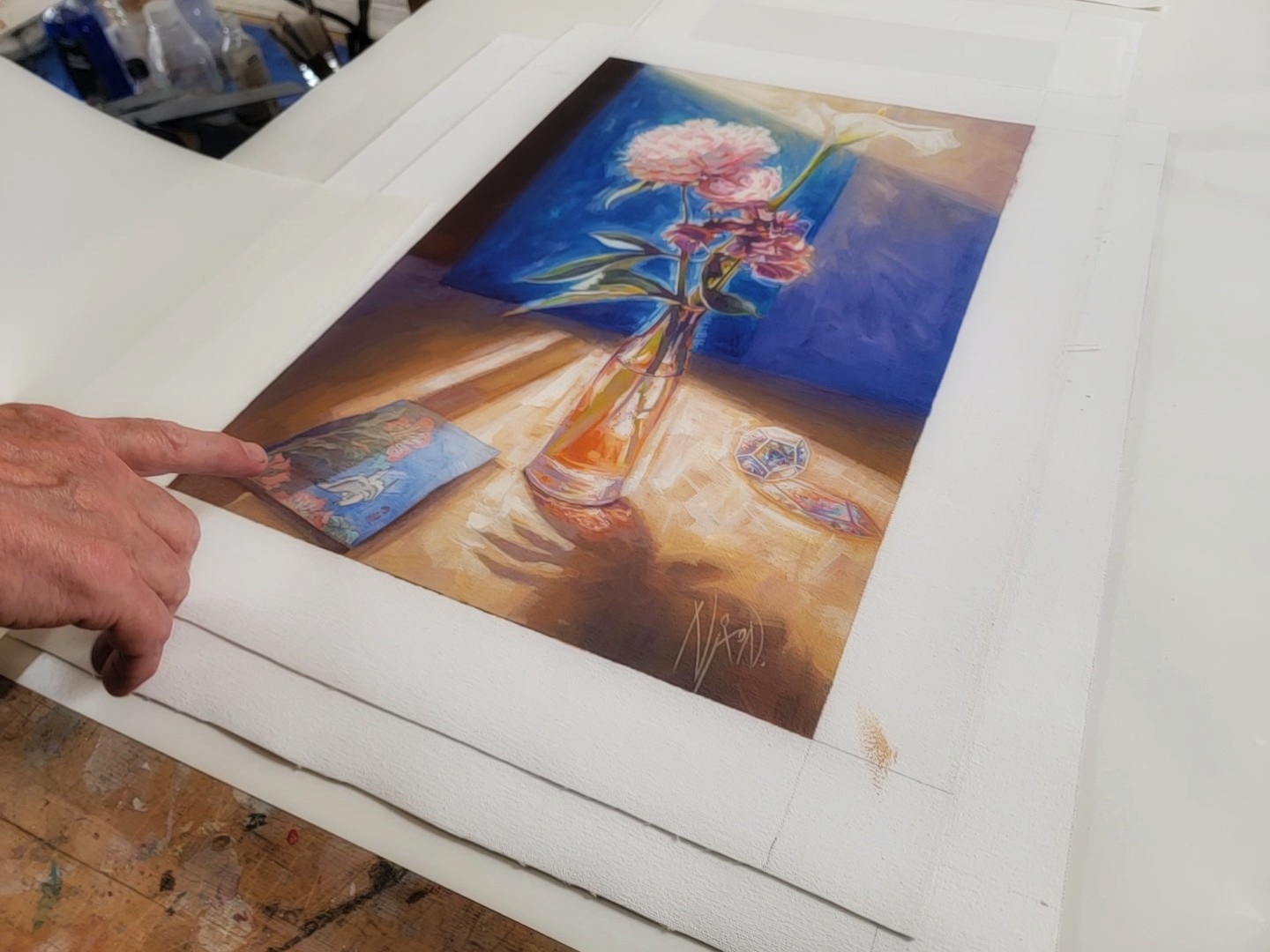 While our minds wandered to imagine the beautiful horse that will soon appear on the oversized canvas taped to the wall, still only draped in base layers of beiges and browns, the other canvases we saw were much smaller in scale than his usual works of art. These intimate images are indeed painted, however, they give the appearance of elaborate charcoal sketches, complete with delicate use of sparkling gold leaf and deft hints of the abstract tucked inside. We don't yet know when our collectors will be able to acquire these works of fine art, but we are excited for the day that everyone can see these up close!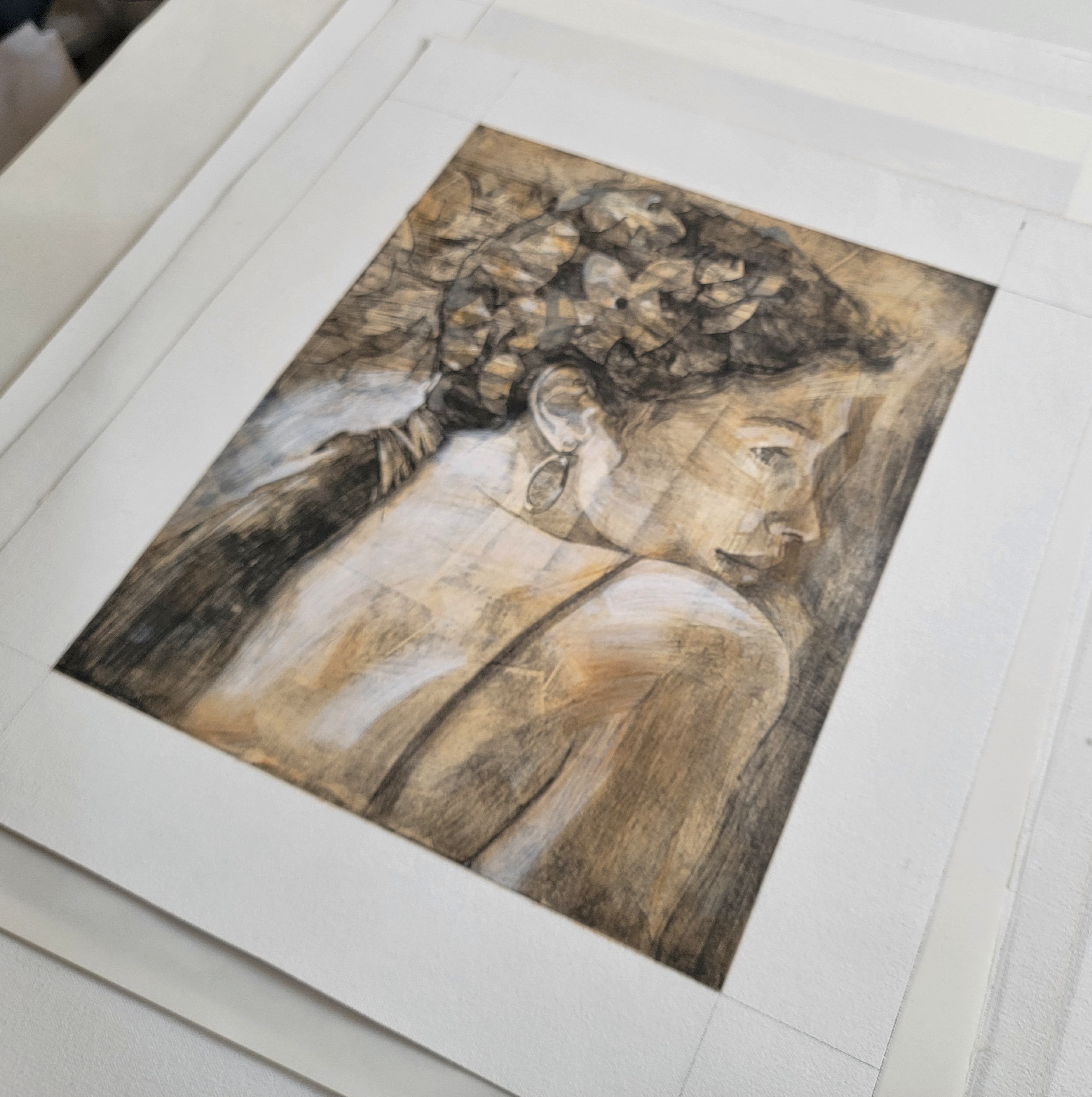 Whether you get the chance to meet him on a cruise ship and see his art in person or attend one of our online auctions to bid on and add a Peter Nixon painting to your collection, his artwork is sure to add light, love, movement, and beauty to your life. 
If you're interested in collecting the art of Peter Nixon, attend one of our exciting online auctions or contact our gallery consultants at (800) 521-9654 ext. 4 or sales@parkwestgallery.com