Park West Gallery's Top 10 Moments of 2018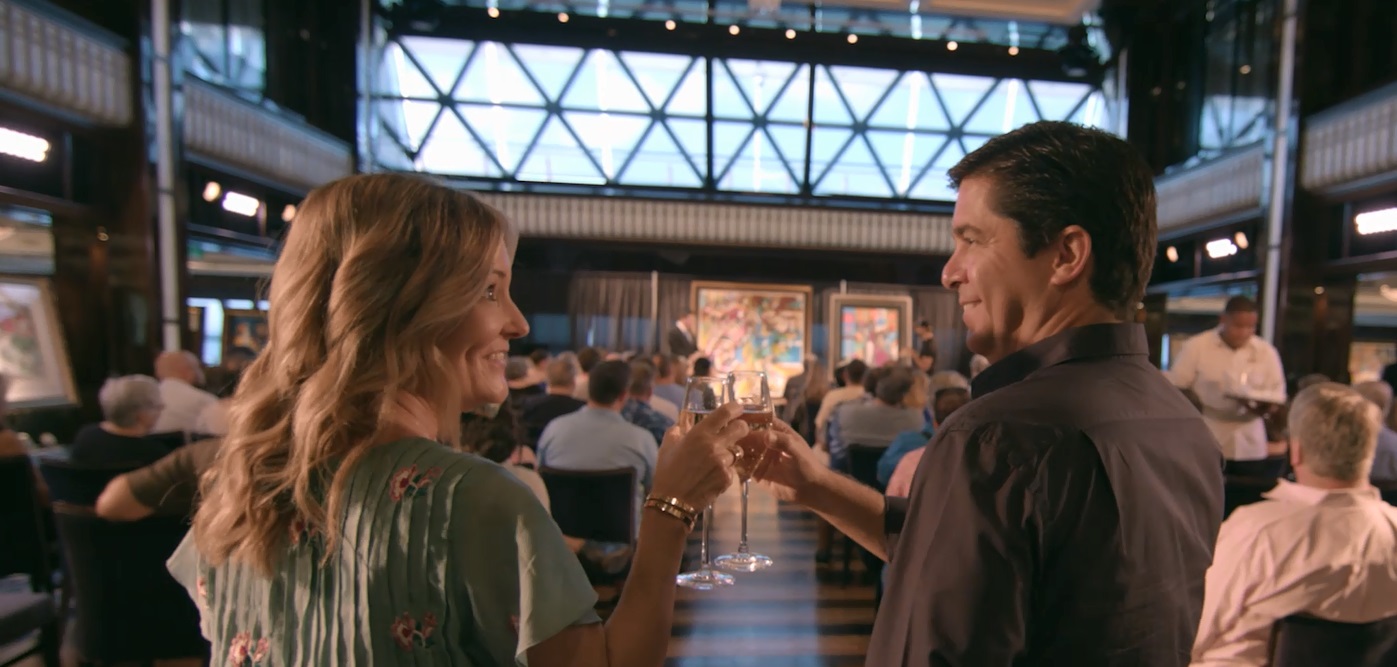 This year has been a busy one for Park West Gallery, but we're proud to say that many of our top moments from 2018 have involved improving the art collecting experience for our clients.
As 2018 comes to a close and we look ahead to 2019, we're taking a look back at some of our favorite moments from the year. Happy New Year!
1. Introducing Park West's Touch Screen Technology
In 2018, Park West introduced a new interactive touch screen art wall to make your art collecting experience even more immersive. These innovative displays will allow collectors to look up information about artists, watch videos, and browse the gallery's massive collection of art.
Park West premiered this new technology on Celebrity Cruise's new ship, Celebrity Edge, and plans to roll out more screens in 2019 on other cruise ships. Visitors to the Park West Museum in Southfield, Michigan can also try out the new technology as well.
Article: Park West Gallery Enhances the Art Experience with New Interactive Technology
2. Matt Beyrer Holds 17th Sold-Out Show
Artist Matt Beyrer made a splash during his Park West debut in April 2017 when he sold out his first show. That set a high bar for all of Beyrer's subsequent shows—a bar that the artist seemingly has no problem vaulting over again and again.
In October 2018, Beyrer experienced his 17th consecutive sold-out show with Park West, making him the first artist to achieve this feat in the gallery's history. Beyrer said he was both shocked and honored by the reaction collectors have had to his art.
"I hope it's because they can relate to [my art] in some way, shape, or form," Beyrer says.
Article: Artist Matt Beyrer Breaks Records with 17th Consecutive Sold-Out Show
3. Pre-Registration for Art Auctions
Park West recently introduced our new Cruise Pre-Registration Portal as an easy way for guests to reserve their place for our exciting onboard auctions and arts programming. The best part is—guests who pre-register receive a free gift when they arrive for their cruise!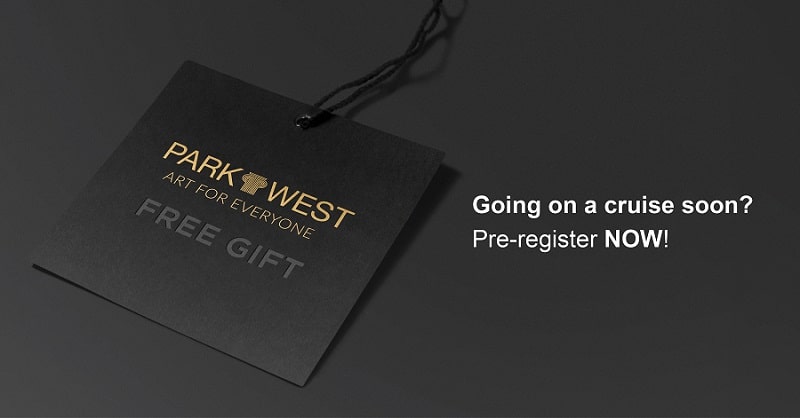 Article: New Park West Gallery Website Launches with Updated Look and Features
4. Autumn de Forest Featured in Music Video
Art prodigy Autumn de Forest has become a leading voice for her generation thanks to her commitment to making the world a better place through her charity work and activism.
That's just one of the reasons why chart-topping recording artists Shawn Mendes and Khalid selected de Forest to be a part of the new music video for their song, "Youth." The video features a select group of extraordinary young people from ages 5 to 21 who are all changing the world through their creativity, empathy, and selfless acts of social work.
Article: Art Prodigy Autumn de Forest Appears in Powerful New Shawn Mendes/Khalid Video
5. New Artist Videos and Awards
We proudly launched nine new artist videos in 2018, giving collectors an exclusive look inside the studios and minds of our artists.
This year, Park West Gallery was honored to receive the Bronze Winner award from the Telly Awards' Social Video category for our artist video program.
Park West also received two trophies from the 2018 Communicator Awards for our video on artist Scott Jacobs. You can visit our YouTube channel to view these award-winning artist profile videos and a whole lot more.
6. Salvador Dali Museum Exhibition
The Park West Foundation sponsored a fascinating new museum exhibition in 2018—"Salvador Dali's Stairway to Heaven," a look at Surrealist Salvador Dali's revolutionary work in the field of book illustration.
"Stairway to Heaven" showcases Dali's complete portfolios for "Les Chants de Maldoror" and Dante's "The Divine Comedy." The exhibition debuted at the Hilliard University Art Museum in Louisiana on June 8, resulting in record-breaking attendance. It will continue touring the United States through 2021.
Article: Stairway to Heaven: Fascinating New Salvador Dalí Exhibition Begins U.S. Tour
7. Monthaven Art Exhibitions
"Stairway to Heaven" wasn't the only exhibition the Park West Foundation presented this year. The foundation is proud to have partnered with the Monthaven Arts & Cultural Center in Hendersonville, Tennessee for two major new artist exhibitions.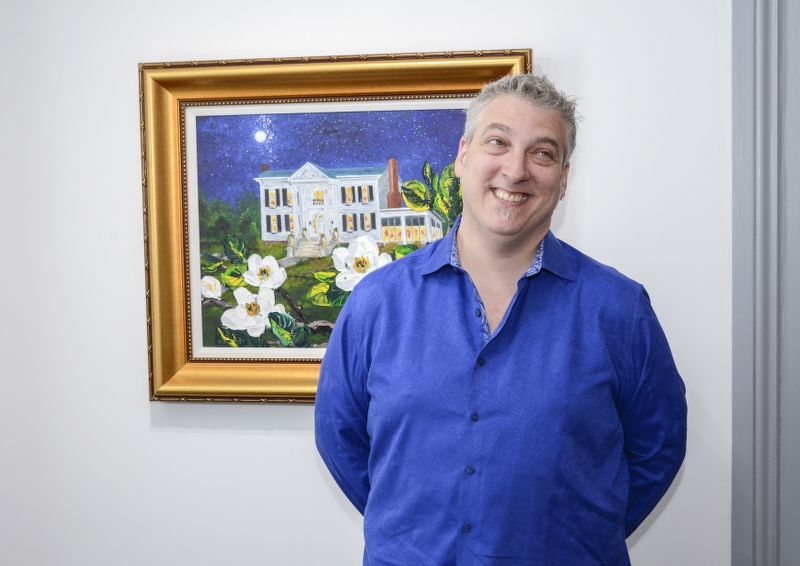 The first exhibition, "Beauty Remains," featured the artwork of Alexandre Renoir, the great-grandson of Impressionist painter Pierre-Auguste Renoir. The second exhibition,"Abstract Musings," focuses on the abstract expressionist works of Neo-West artist Tim Yanke. It runs until February 10, 2019.
These exhibitions are a part of the foundation's continuing mission to promote art education and awareness throughout the world.
8. Successful Foster Youth Events
The Park West Foundation continued its mission of supporting foster care youth in Southeast Michigan with a number of important projects in 2018. One such event was the 5th annual Jump Shot Your Future event, a college fair aimed at foster care students ages 14 to 25. More than 200 current and former foster youth attended the event.
The foundation also continued its annual tradition of celebrating foster youth from Park West Foundation programs who graduated from high school. This year saw a total of 87 graduates.
Article: Park West Foundation Helps Foster Care Youth Make Their College Dreams a Reality
9. Introducing New Artists
Park West Gallery is constantly adding new talent to its family of artists, and 2018 saw the addition of three major new artists:
Ron Agam – the revolutionary kinetic artist who creates "3DK" art that appears to move when viewed.
Clare Sykes – the accomplished self-taught English artist whose art is characterized by her expressive strokes and textures.
Wyland – the world-renowned marine life artist perhaps best known for his massive murals of whales and undersea life.
10. Park West Recruiters Compete on 'The Price is Right'
Our art auctioneers are dynamic, knowledgeable, and fun, and so are the people who seek them out. It's these qualities that led a pair of our recruiters to appearing on the famous game show "The Price is Right."
On June 15, Neil Nussbaum and his wife, Hannah, attended a taping of the show. After the producers learned about their backgrounds as cruise ship auctioneers, Neil was called up to be a contestant and made it all the way to the legendary "Showcase Showdown." (Spoiler alert: He won!)
Article: Park West Recruiter Wins Big on 'The Price is Right'
Those are just a few of the highlights from a very exciting year for Park West Gallery. We can't wait to show you what we have planned for 2019!