Art Auctioneer Cole Waters' First Solo VIP Weekend Was A Smashing Success
Cole Waters is no stranger to Park West art auctions. Since late 2016, the energetic and charming Waters could be found at VIP shows where he would delight Park West collectors while serving in the co-host role, adding color to the spectacle of these exclusive weekend events. In 2020, the auctioneer found a home at our online auctions, hosting live-streaming telecasts where he'd interact with collectors, introduce stunning works from world-famous artists of today, and bang his gavel down on thousands of winning bids.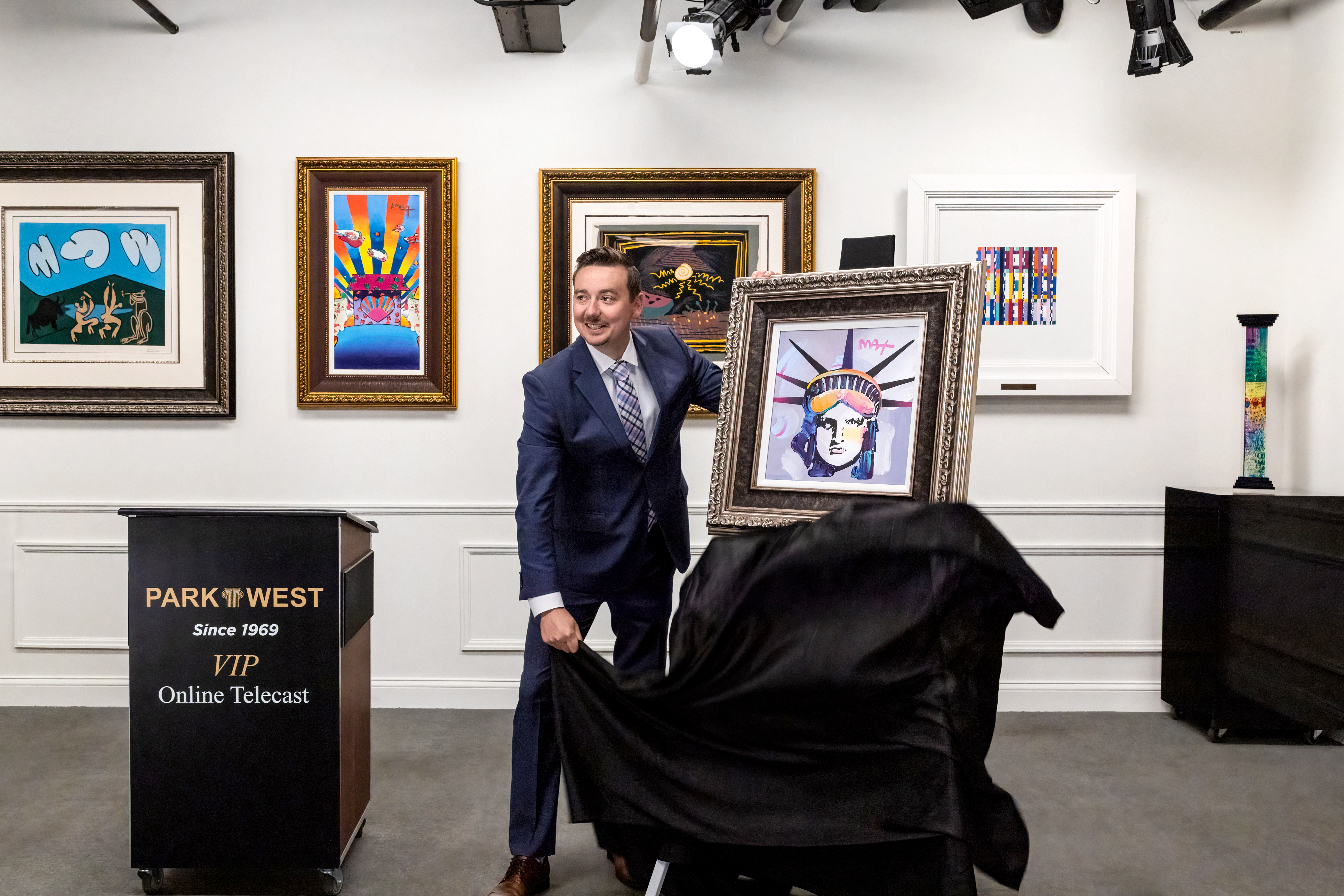 Earlier this month, Cole Waters took three trusty gavels to Branson, Missouri, for his first VIP weekend as a Principal Auctioneer – and what a smashing success this VIP weekend was! The turnout was massive – almost 50% more than expected – with a good portion of VIP couples in attendance traveling from as far as Michigan and Florida to reach the exquisite lake resort in Branson. Many of the guests made the trip specifically to celebrate with Cole as he presented his first VIP weekend with three titans of the art world: Kre8, Autumn de Forest, and Daniel Wall!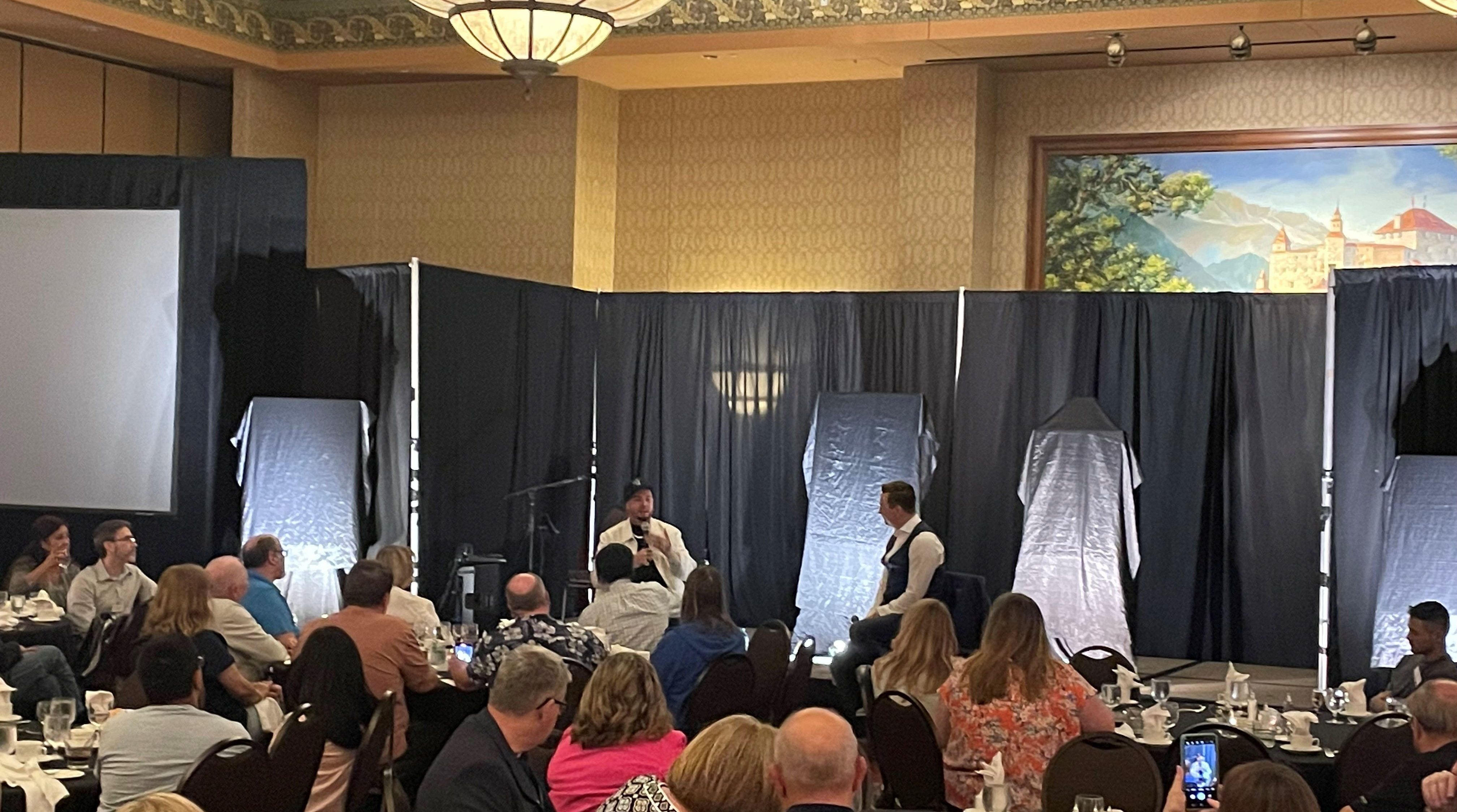 If you collect fine art from Park West, you may already be familiar with the global phenomenon that is Kre8 – a former street artist who has taken the art world by storm with eye-popping, stirring, and evocative paintings. Kre8 brought 30 new paintings to Branson, where he served as the exciting opening act during this thrilling VIP weekend, and by the time the night was over, he celebrated his 35th sellout show! Per tradition, Kre8 was awarded the gavel from Waters' very first auction as Principal Auctioneer!
Not satisfied with simply selling all 30 finished paintings he brought, Kre8 then took to the stage, adding embellishments to the paintings he just sold, immediately increasing their value and uniqueness for each of the winning bidders! After spending a mere moment in this visionary's company, it's clear why Kre8 is so beloved as a human being and a creative force.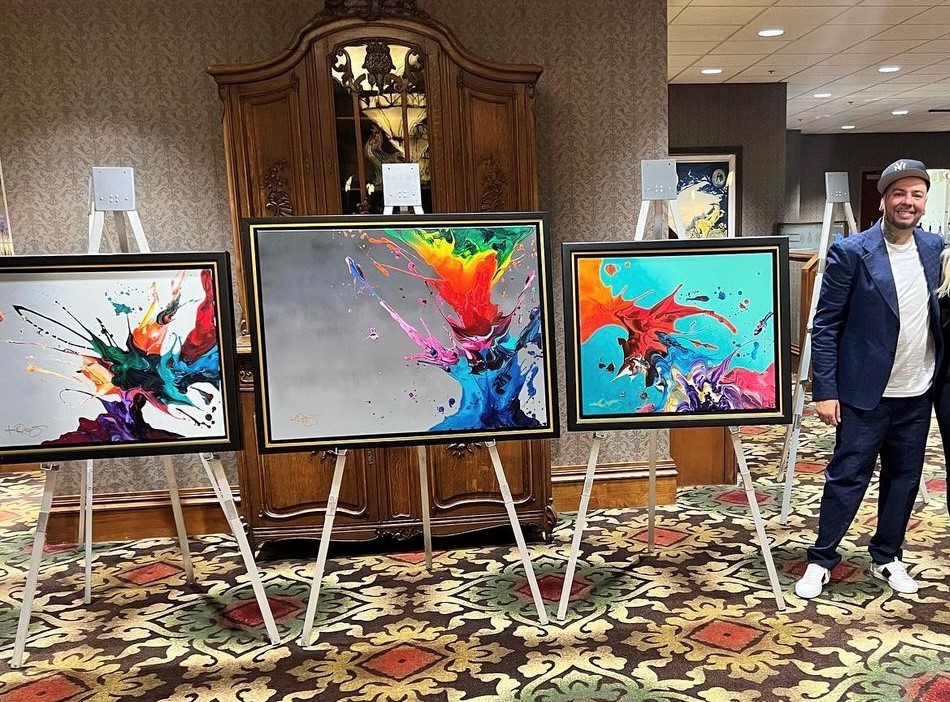 On Saturday, Autumn de Forest took center stage. Waters interviewed the 21-year-old artist and gained insight into her greatest hits and new works of art. The crowd of Park West Gallery VIPs were treated to hearing about her dedication to art education and how she uses philanthropy to reach out to young people.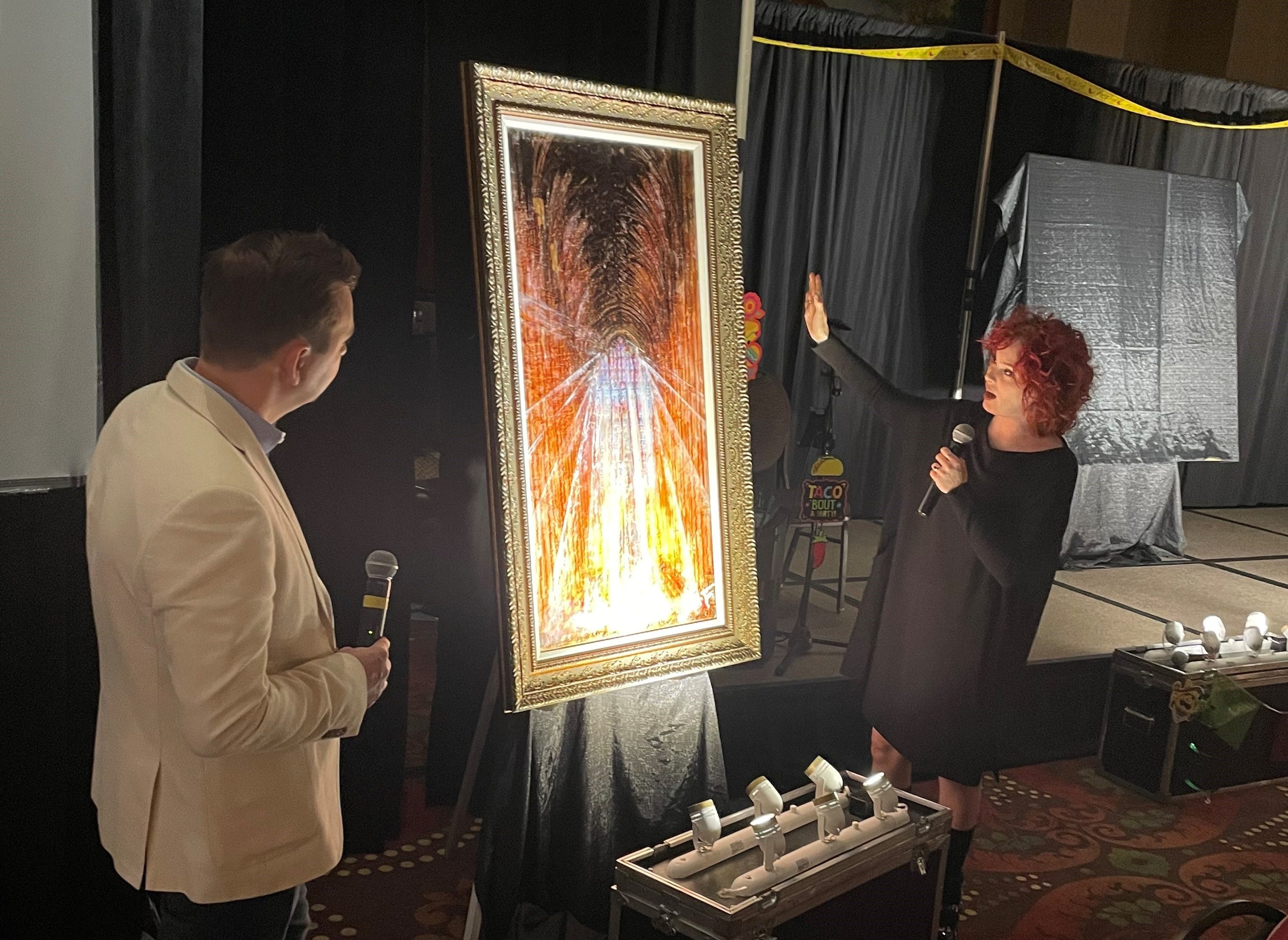 The last artist featured during Water's VIP Auctioneer debut was the amazing Daniel Wall. This hilarious artist made the guests in Branson laugh while he showed off a surrealist work that he created especially for this show. Cole asked Wall to come to Branson to close his debut as Principal Auctioneer even though Wall opened the VIP show in Scottsdale earlier that weekend – when Cole Waters asks, people respond! Some regular online telecast collectors also traveled to this particular event just to be there for Waters first auction and hear his signature catchphrase, "Now's the Time to Strike," in person.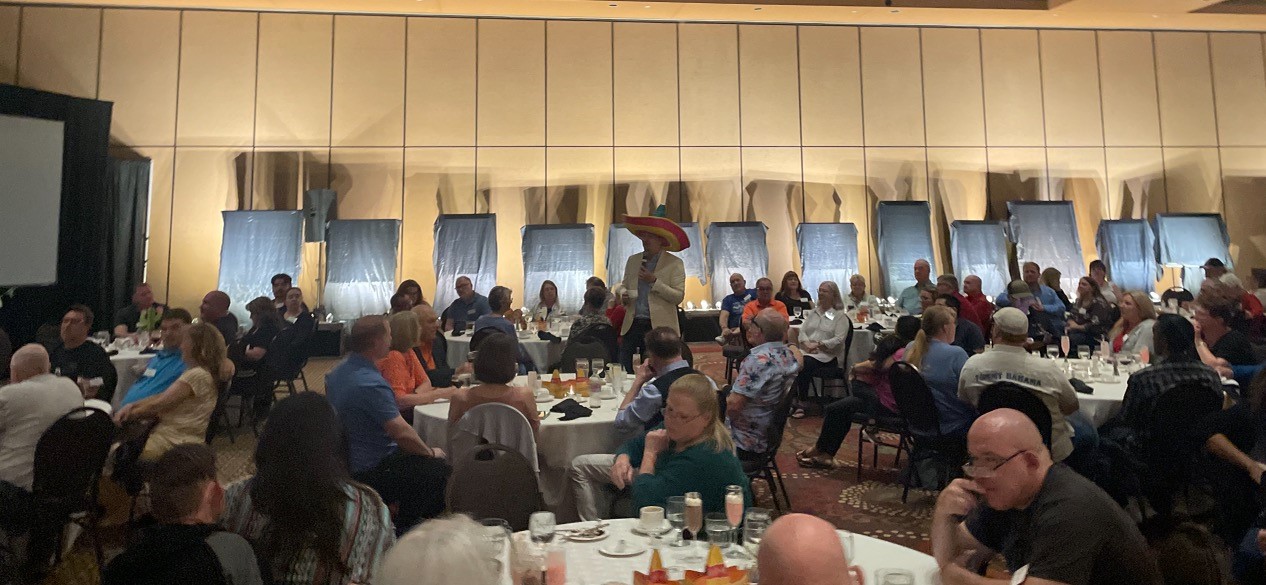 VIP auctions continue to be one of the most magical parts of being a Park West collector — having the opportunity to speak with your favorite artists and be introduced to new artists as they stand in front of you. This weekend was surely one that no one will soon forget.
He doesn't yet know what's next on his schedule, but Waters indicated that he'd love the chance to host and interview Ashton Howard, Tim Yanke, and Michael Godard, at a future VIP event. One thing's for sure, wherever Cole Waters goes next, there'll be a legion of fans traveling to be there with him!
Want to learn how to be a Park West VIP collector? Contact our gallery consultants at (866) 648-7405 ext. 4 or at sales@parkwestgallery.com.