PARK WEST GALLERY SOHO REVEALS SEMI-FINALISTS IN THE FIRST ANNUAL "PAINTED IN NEW YORK" ART COMPETITION
In-Person Public Voting at the Gallery Begins Tuesday, May 30 to Determine Three Finalists.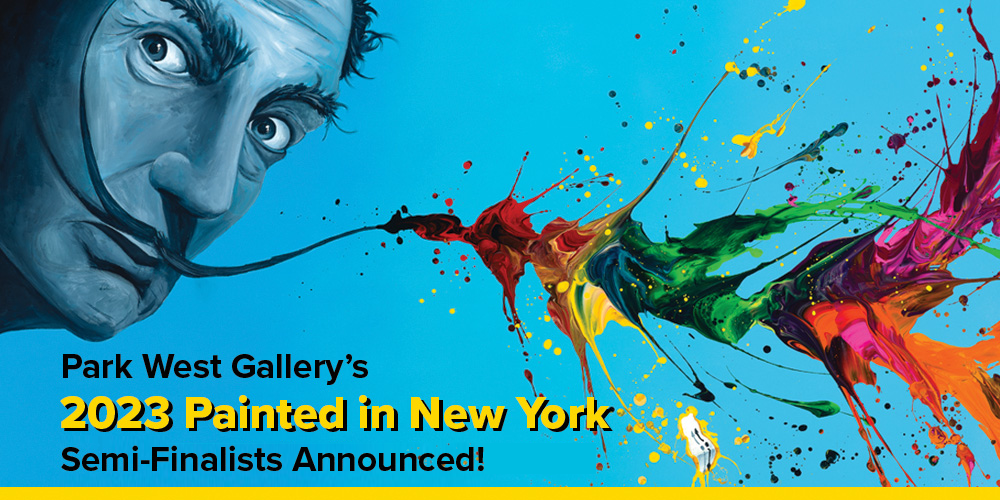 New York, NY (May 19, 2023) – The Park West Fine Art Museum & Gallery in New York City has announced the semi-finalists for its first annual "Painted in New York" artist competition. Hundreds of New York residents submitted their artwork for consideration, and these ten talented artists will be moving on to the next stage of the contest. The winner will be offered a chance to win a year-long contract to showcase their original art with Park West Gallery, the world's largest art dealer. In addition, the winning artist will be showcased exclusively for a three-month exhibition at Park West Gallery SoHo, a new innovative 4,000 sq ft, two-level art museum and gallery experience. 
The next step is to determine the contest's Final 3 contestants by popular vote. An exhibition featuring artwork by all 10 semi-finalists will open at Park West Gallery SoHo on Tuesday, May 30 and close on Sunday, June 11. Visitors to the gallery can browse original works from these incredible local artists every day from 10 am to 6 pm and vote for their favorites on convenient digital kiosks.
The 2023 Painted in New York Semi-Finalists are:
Ashley Luttrell  

Brianna D'Amato

 

 

Rrron Summercant  

Gary Trente  

Lara Ivanovic  

Marc Rubin

Daniela Velez
The three artists with the most votes from the public by the time the gallery closes on Sunday, June 11 will be the Final 3 artist for "Painted in New York" 2023. They will move on to the final round of the competition where a panel of world-renowned local and international judges will select the ultimate winner. Including celebrity guest judge, Booboo Stewart, SoHo Gallery Director, Martin Botha, Park West Gallery Executive Vice President, John Block, Artist Mark Kostabi, and Artist Viktor Shvaiko. 
"Our first annual Painted in New York contest has been a great way for us to support the local artist community," said John Block, Executive Vice President for Park West Gallery. "The talent in New York is incredible and narrowing down the top 10 wasn't easy. We can't wait to share the work of these 10 amazing artists with the community."
Park West Gallery SoHo is located at 411 W. Broadway St. between Spring St. and Prince St., is open daily from 10 am to 6 pm. For more information, visit ParkWestGallery.com/NewYork or call 917-287-4351.