How 6 Artists Portray Our Year-End Winter Holidays Through Art
We've officially entered "the holiday season," so prepare yourself for weeks of songs, decorations, and extensive preparations. Our year-end holidays have made such an indelible cultural impact that it comes as no surprise that imagery from this special season has featured prominently in artwork throughout history.
Thanks to its evocative winter weather, joyful family gatherings, good tidings and cheer, and abundance of color inside and out, the holiday season has been offering artists a treasure trove of inspiration for many centuries.
Park West Gallery artists too have expertly captured the magic of our year-end winter holidays. Let's take a look at 6 works of art that each portray the festive season in a unique light.
"Memories of Christmas" by Thomas Kinkade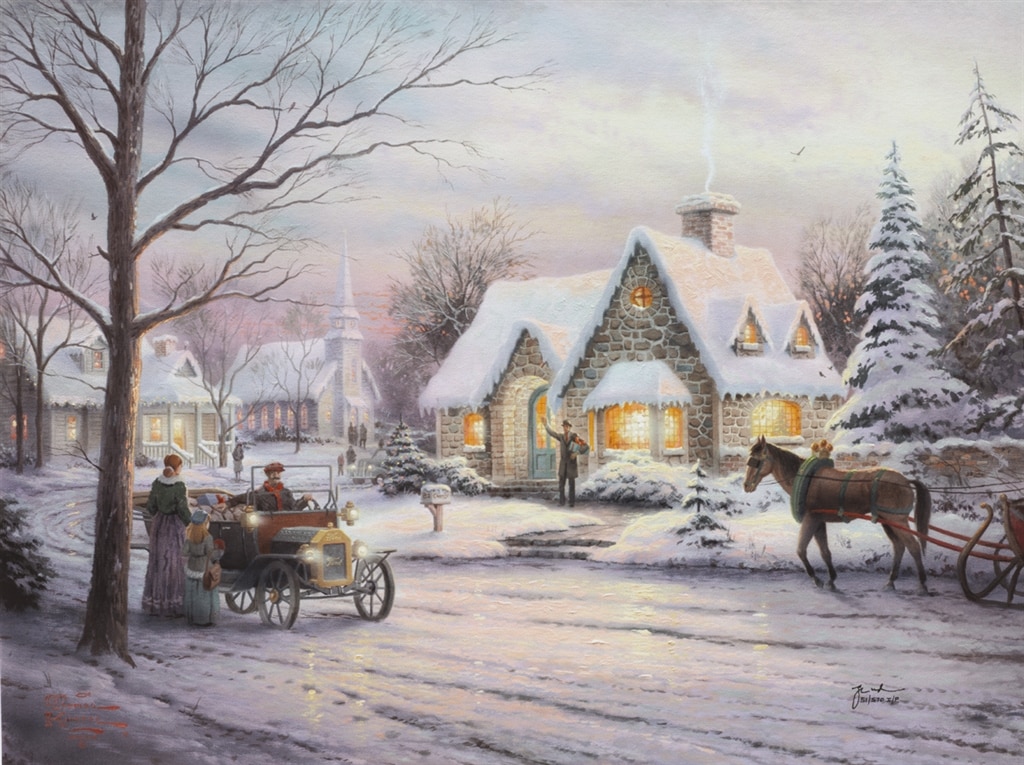 It can be argued that no modern artist is more synonymous with the holiday season than Thomas Kinkade. This lithograph from the Painter of Light is wonderfully warm (despite being snow-covered), thanks to the soft yellow light gently emanating from the welcoming homes along a street in this idyllic village. We also see a young child, ribboned bundles, familiar relations, and the emergence of a horse-drawn sled onto this picturesque scene.
"Flowers of Christmas" by Michael Milkin

No stranger to boldly colored still life, Milkin's "Flowers of Christmas" is striking in size (30" x 12") and conjures fragrant thoughts of year-end holidays drenched in reds, greens, and the blue-grey sky of winter's early nightfall.
"Holiday with Friends" by Anatole Krasnyansky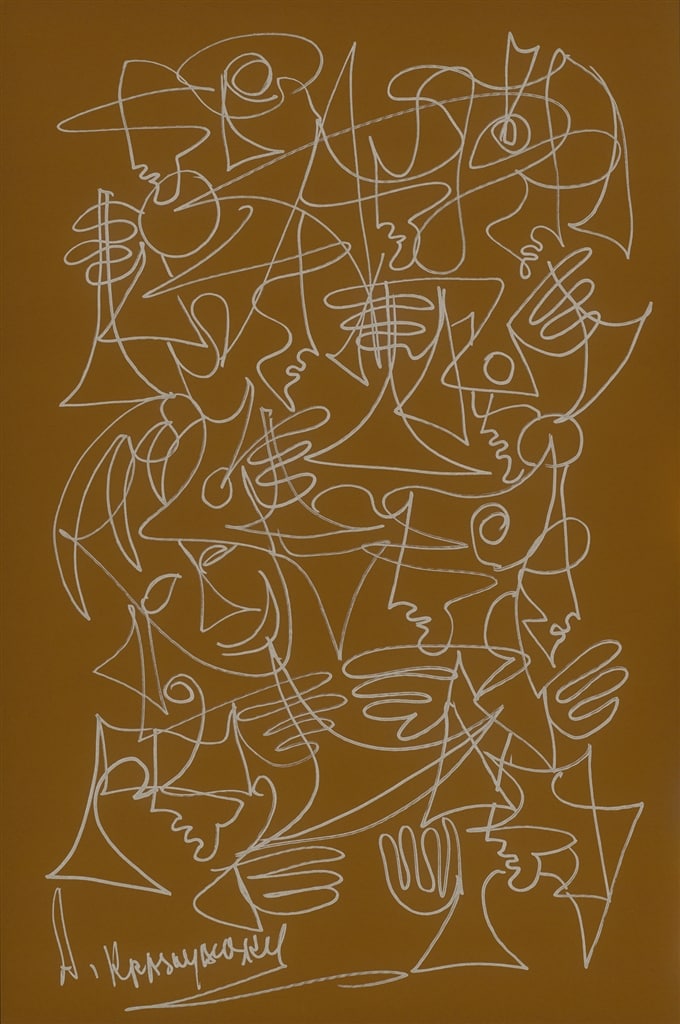 The year-end holidays mean different things to different people, but one reality is shared by many: celebrations! In this unique artwork, Anatole Krasnyansky's busy ink tells a story of parties, late-night revelry, joyful conversations, jazz music, and the merriment of a holiday spent with friends.
"Central Park – Winter" by Peter Max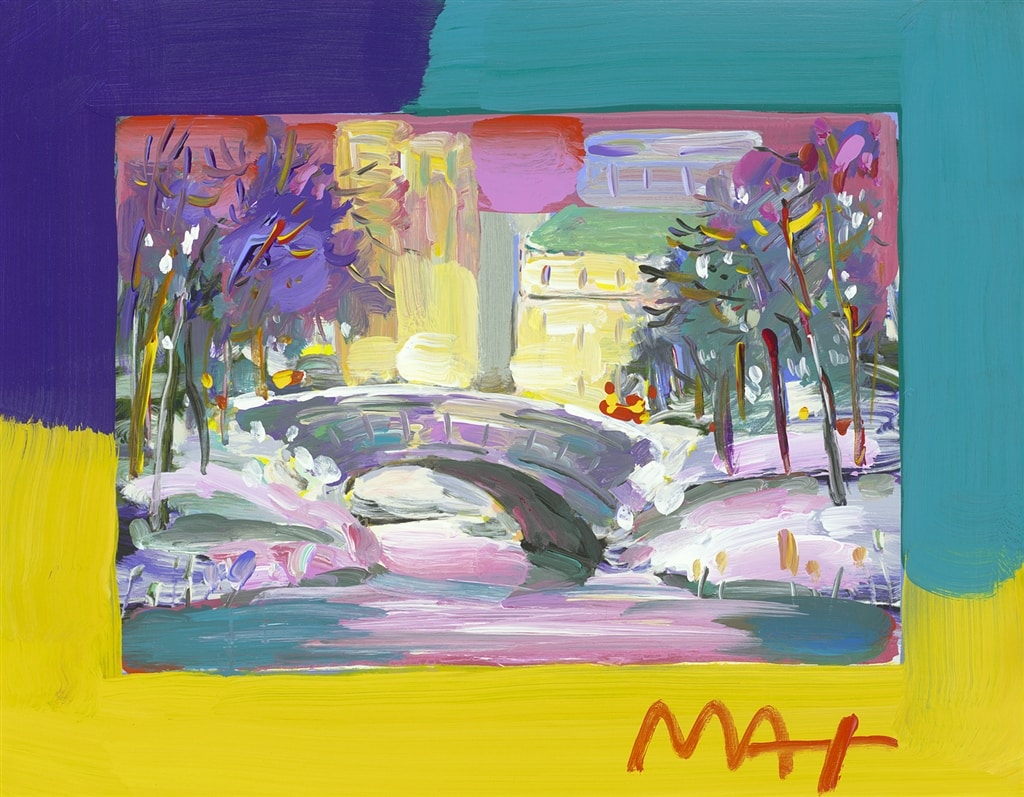 A Christmas spent in New York City, with snow on the ground and still falling gently from the sky, is a dream shared by Pop artist Peter Max and holiday lovers alike. In this mixed-media work, Max deftly captures the duality of a frenetic metropolis and the stillness of the season, together in the city that never sleeps.
"Washington Square Park" by Alexander Chen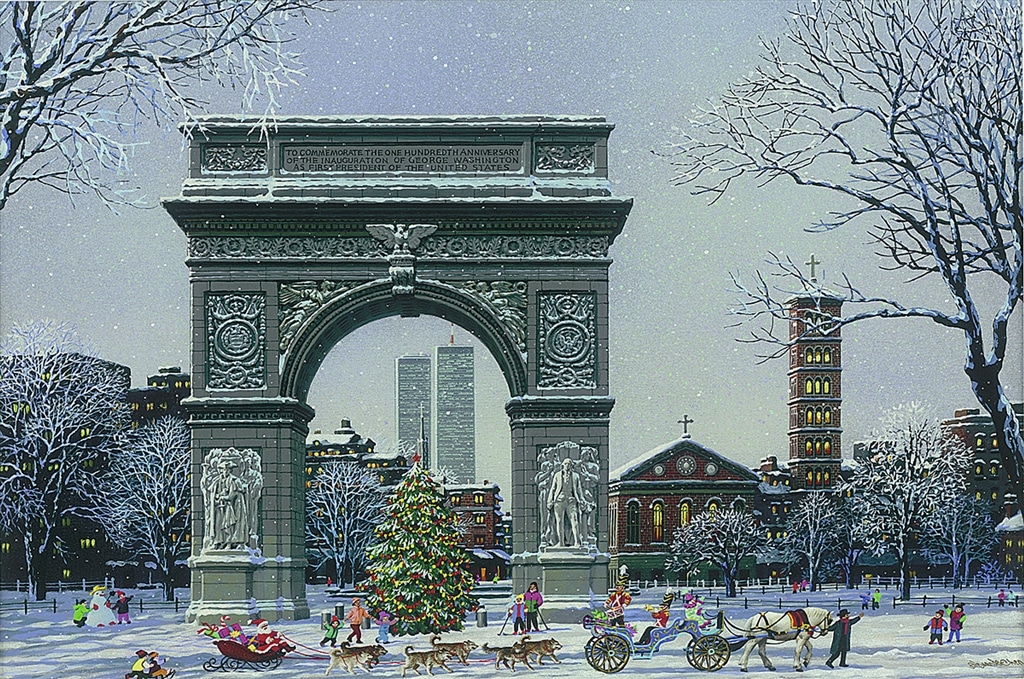 Looking south through the marble triumphal arch in Washington Square Park in Manhattan's famed Greenwich Village, we see the World Trade Center towers in the distance. In the foreground, hyper-realist Alexander Chen gives us a merrily lit Christmas tree, children playing, cross-country skiing, and putting the finishing touches on a happy snowman all while a nearby Santa Claus is at the helm of a sleigh filled with toys being pulled by huskies.
"Venice Snow" by Daniel Wall 

The truth is that it rarely snows in Venice, Italy but the holiday season is all about big dreams, enduring hope, and the promise of something wonderful. In this stunning work, Daniel Wall's Intense Impressionism captures a narrow canal and even narrower streets in Venice as few have ever experienced it: as a warm and fuzzy winter wonderland.
If you are interested in bringing any of these year-end holiday-themed works into your home, register for our exciting weekly online auction, contact our gallery consultants at (800) 521-9654 ext. 4, or email us today at sales@parkwestgallery.com.
Follow Park West Gallery on social media
Related Articles