Art Prodigy Sarah Wall Has Record-Breaking Sell-Out for Her First VIP Show
Like father, like daughter! Sarah Wall, the incredible 14-year-old art prodigy—who also happens to be the daughter of famed Impressionist Daniel Wall—wowed collectors this week with a record-shattering sell-out performance at her first-ever in-person VIP event for Park West Gallery.
Earlier this year, Sarah made her online debut at one of Park West's live-streaming auction weekends, where she was an enormous hit with Park West collectors, selling out of her entire collection. But, on June 2, she finally premiered at a live event during a VIP European cruise on Celebrity Apex, and people will remember her first show forever!
Sarah sold out her first auction on Apex! In fact, her first work on the auction block more than tripled its opening bid during competitive bidding, and she even broke her personal record for the highest price ever paid for one of her original paintings, with a work selling for $48,000.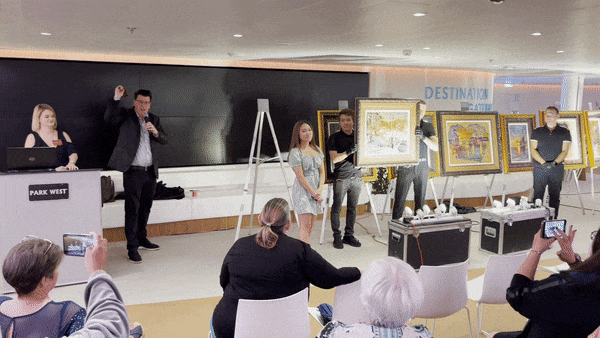 The event was made even more special when Daniel, Sarah's proud father, took the stage to bring down the final gavel on the last work in her sold-out show. Daniel had tears in his eyes as he congratulated Sarah and thanked both Park West and Principal Auctioneer Jordan Sitter.
Daniel told the crowd that his own first-ever sold-out show, which occurred back in 2014, also happened on a European cruise and, by an amazing coincidence, also featured Sitter as the auctioneer. And guess who else was a guest on that cruise? A six-year-old Sarah Wall.
"What a talented family," said Sitter. "Ever since his first sell-out show, Daniel has risen to become one of the most accomplished artists in contemporary art. Now, to watch Sarah explode onto the art scene and take the same trajectory as her father, it's unbelievable. As the father of a daughter, I think I have a sense of how proud Daniel must be right now, both of Sarah's incredible success and of her immense skill as an artist."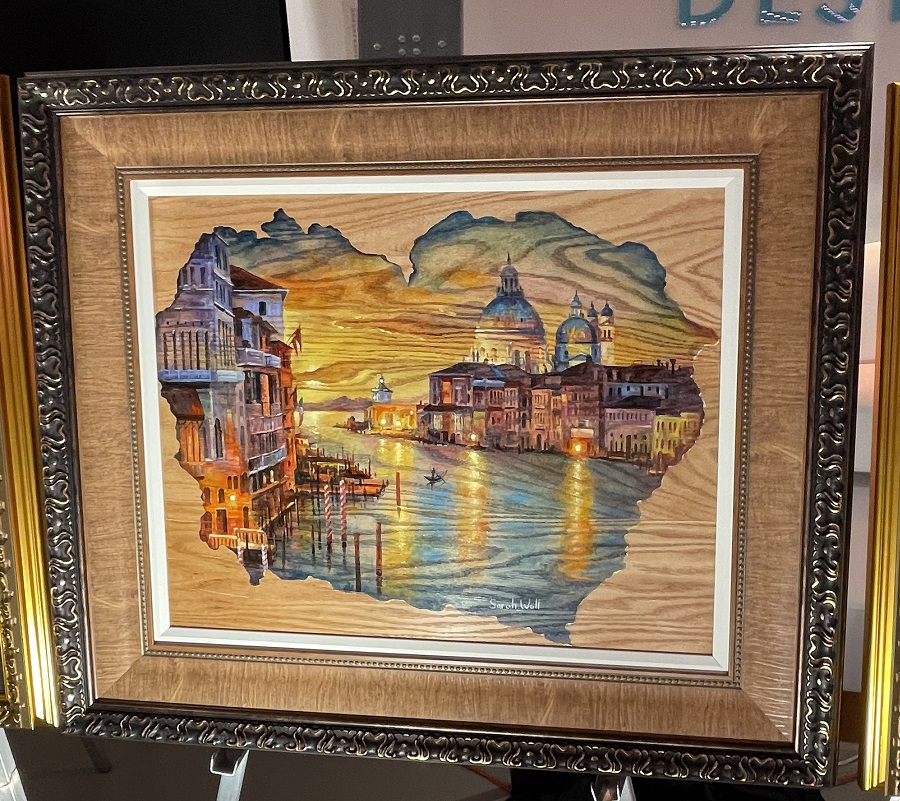 Sarah's big debut could not have taken place in a more idyllic setting. She joined a host of Park West artists on board Celebrity Apex as it cruised throughout Europe, stopping in Amsterdam, Helsinki, Copenhagen, Oslo, and points in between. Her fellow artists on the VIP cruise included her father Daniel and other greats like Orlando Quevedo, Stas Namin, Jon Rattenbury, and Viktor Shvaiko.
Sarah is currently the youngest artist in Park West's family of world-renowned artists. Even at her early age, she's created her own trademark style, which she calls "Nature's Expressionism," where she deftly incorporates wood grain, plant-based natural dyes, rose oil, mineral powder, and pearl powder into her paintings.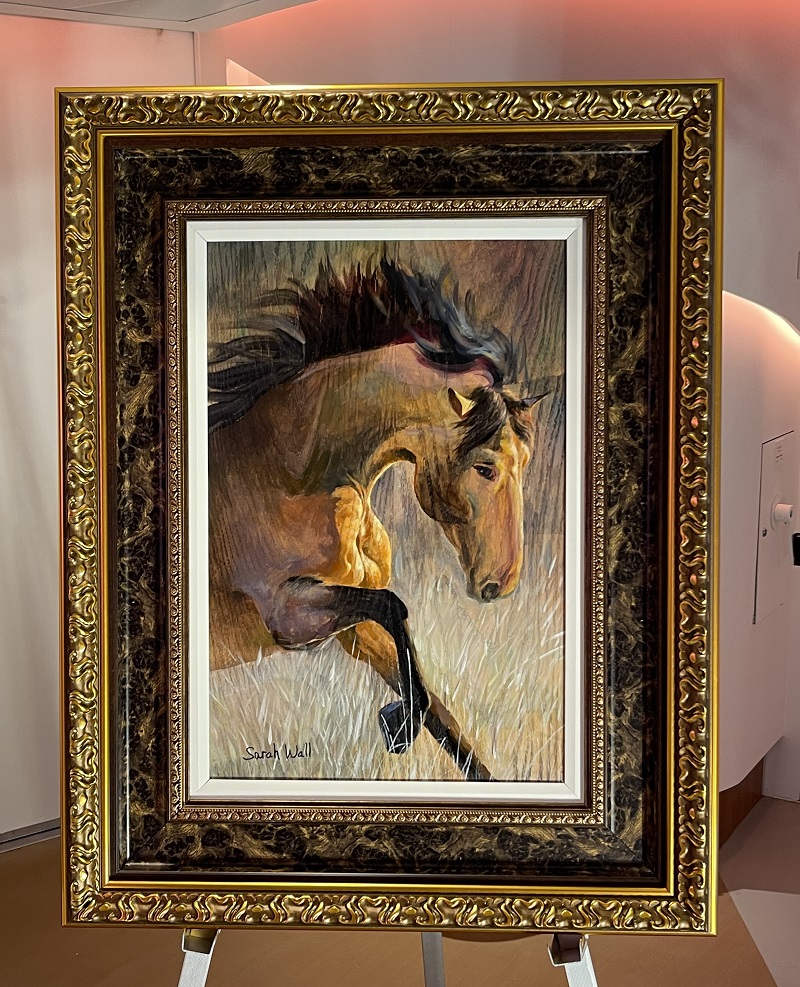 If you're interested in collecting the art of Sarah Wall, you can contact Park West's gallery consultants at (800) 521-9654 ext. 4 or sales@parkwestgallery.com