Park West Gallery Enhances the Art Experience with New Interactive Technology
As Park West Gallery celebrates 50 years in business, it's continuing its mission of reimagining the art world with new and innovative ways for people to interact with art.
Park West Gallery Founder and CEO Albert Scaglione highlighted the gallery's latest innovation during the September 23 episode of "Michigan Matters" on CBS 62—a new, interactive touch screen full of virtual art.
"It says 'tap me' and you tap it, and all of a sudden you have three spinning bars of pictures and you've got a thousand pictures to look at," Scaglione says.
Click here to watch the full "Michigan Matters" episode. The segment featuring Scaglione begins at the 6:20 mark.
Located in Park West Museum—the ground floor of Park West Gallery's headquarters in Southfield, Michigan—the large display provides visitors with a new way to explore the gallery's massive collection. Users can look up information about artists, view award-winning videos profiling the artists, learn details about specific works of art, and even let gallery staff know they're interested in collecting a work of art.
"This is all about interaction. You talk about us bringing art to the people—that's true, we've sold art to over 2 million people. That's always been our mission, but it's not just about selling," Scaglione says. "We've exposed art to over 100 million people, and it's more about that."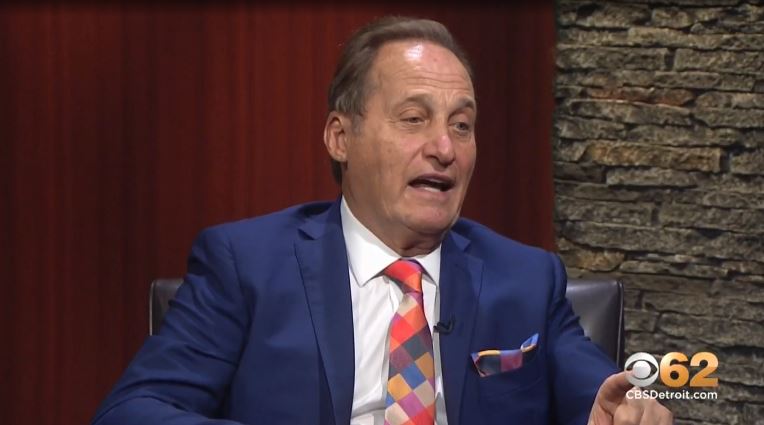 Scaglione was quick to say that the touch screen will not replace having actual artwork on display, and plans on exploring other opportunities involving the technology.
Founded in 1969, Park West Gallery first broke the art gallery mold by partnering with cruise lines in 1993. By holding art auctions aboard cruise ships, Park West has exposed the joys of fine art to millions of people.
"The cruise people have turned out to be extremely good partners, we're aligned in so many areas," Scaglione says.
Admission to Park West Gallery and Park West Museum is free, so anyone who wants to try the touch screen themselves and learn more about the art world is welcome. Park West Museum also features one of the world's largest collections of Pablo Picasso ceramics, a rare illuminated manuscript, and works by masters like Marc Chagall, Joan Miró, and Rembrandt van Rijn.
Click here to find out more information about visiting Park West Museum.