How Six Different Artists Have Re-Interpreted Da Vinci's 'Mona Lisa'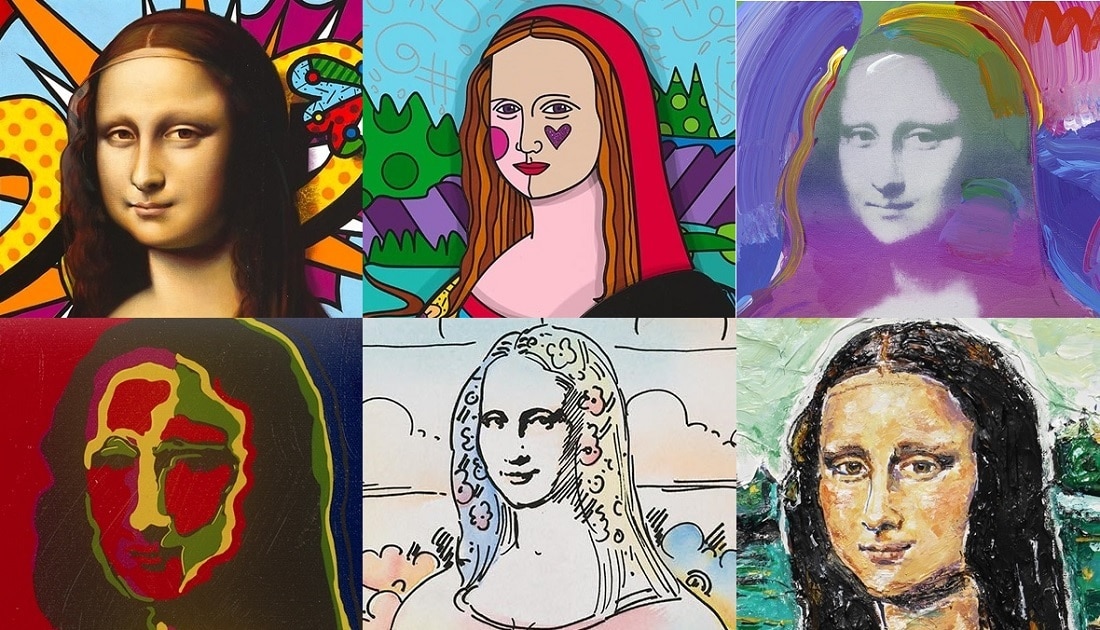 The "Mona Lisa" has been in the news a lot lately.
Thanks to a new Leonardo da Vinci exhibition appearing at the Louvre—commemorating the 500th anniversary of the artist's death—critics are raising questions about the impact that the painting's popularity is having on the famed Parisian museum.
Putting those logistics questions to the side, it is interesting to consider why the painting has such a resonance with the general public. The world is undeniably captivated by this small portrait painted onto a poplar panel over half a millennium ago, and artists share that fascination as well.
Numerous contemporary artists have used the "Mona Lisa" as inspiration—one of them is Csaba Markus.
Evoking the elegance of Renaissance art, Markus' artwork masterfully blends together Old World ideals and contemporary flair. Markus has won wide praise for his "Modern Mona Lisas," in which he paints ethereal portraits of confident, mysterious young women using techniques inspired by Da Vinci.
Recognizing that Da Vinci painted the portrait onto a wood panel, Markus even worked with Park West Gallery to develop a new medium known as the caldograph, which allows him to imprint his own "Mona Lisas" onto wooden panels on a molecular level using a method called dye sublimation.
While not every contemporary artist has created a whole new medium thanks to Da Vinci, many artists have felt compelled to paint their own personal re-interpretations of the iconic "Mona Lisa" over the years.
Here are just a few of our favorite examples from six Park West Gallery artists:
If you're interested in collecting any works from these artists, register for our exciting online auctions or  contact a Park West gallery consultant at (800) 521-9654 ext. 4 during EST business hours or email them at sales@parkwestgallery.com.