James Coleman Returns to His Roots with Dimensional Modern Impressionism
One of the coolest aspects of Park West's new online auctions is that, every week, we live-stream directly into the studios of Park West artists, so they can answer collector questions and give us a sneak peek at what they've been working on lately.
Acclaimed fine artist—and former Disney legend—James Coleman has made several appearances on our weekly live-streams and, recently, he took the opportunity to show us something NEW. It's a technique he calls "Dimensional Modern Impressionism" or DMI.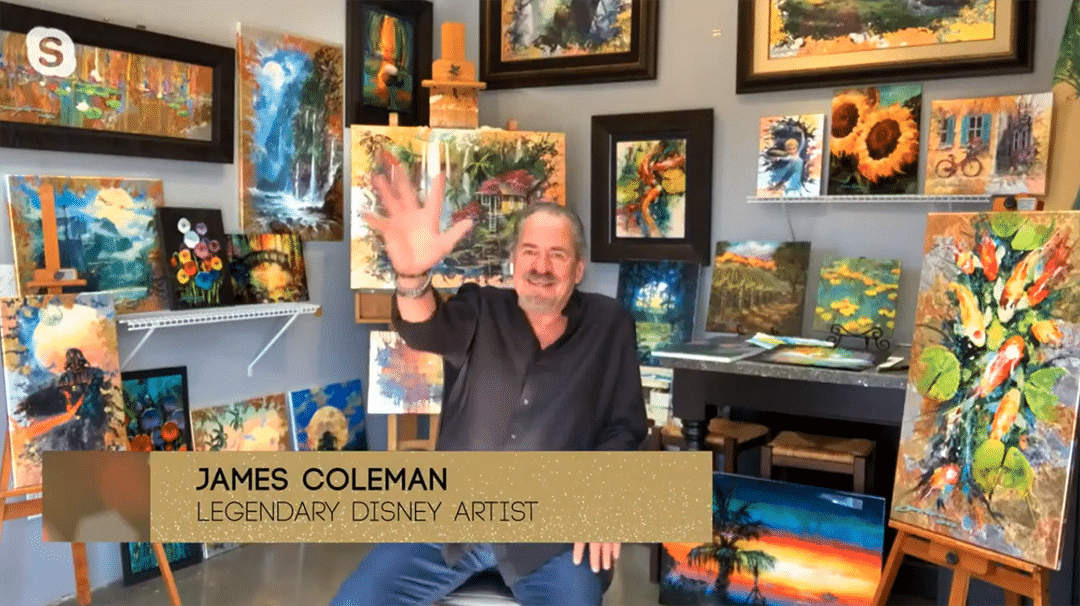 During the COVID-19 shutdowns, Coleman has started flexing his creativity and experimenting with new art styles, which is how he first started working in DMI.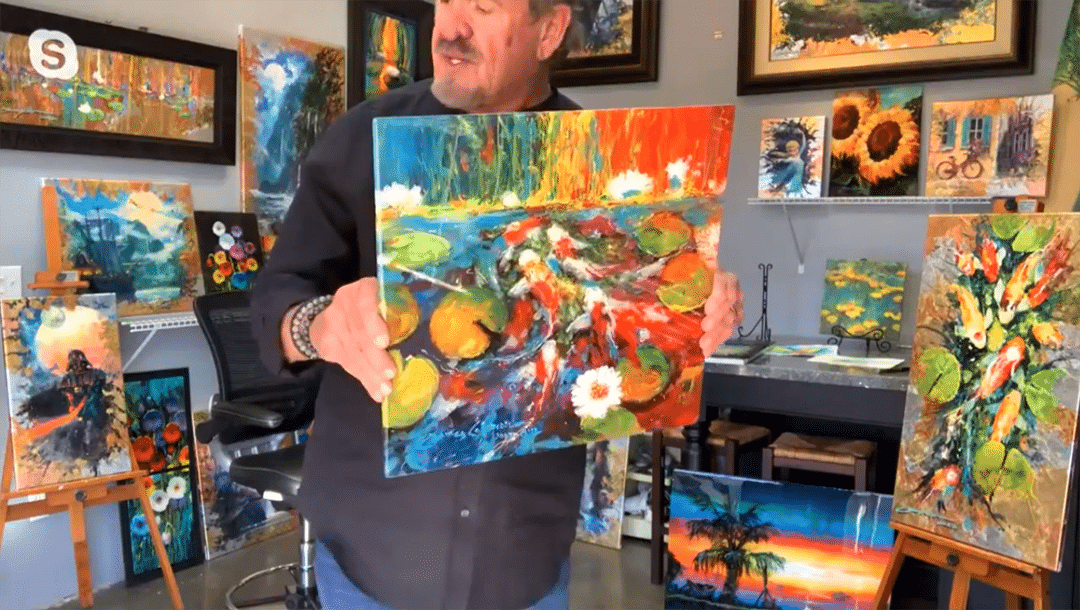 During the live-stream, Coleman held up some of his new paintings to explain what Dimensional Modern Impressionism means. "This is a painting on metal, aluminum," he said, gesturing to one on his new works. "There are different levels of resin put over the top, up to four levels, with paint over the top of those. So, it gives you a dimensional effect that's unlike anything else I've ever done. When you get Impressionism along with this level of dimension, it is very much like the multi-plane scenes that Walt Disney came up with that we used in some of the background paintings."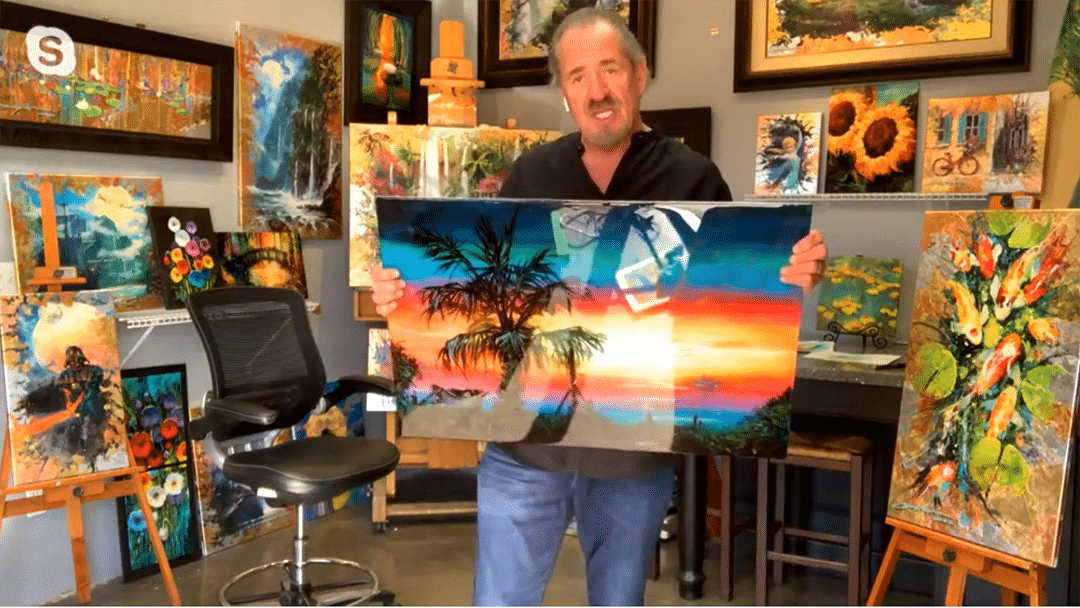 Coleman worked as a background painter for 22 years at Disney Studios—working on beloved films like The Little Mermaid and Beauty and the Beast—which gave him the opportunity to learn from some of the brightest minds in animation design. And the influence of those artists is still seen in his art today.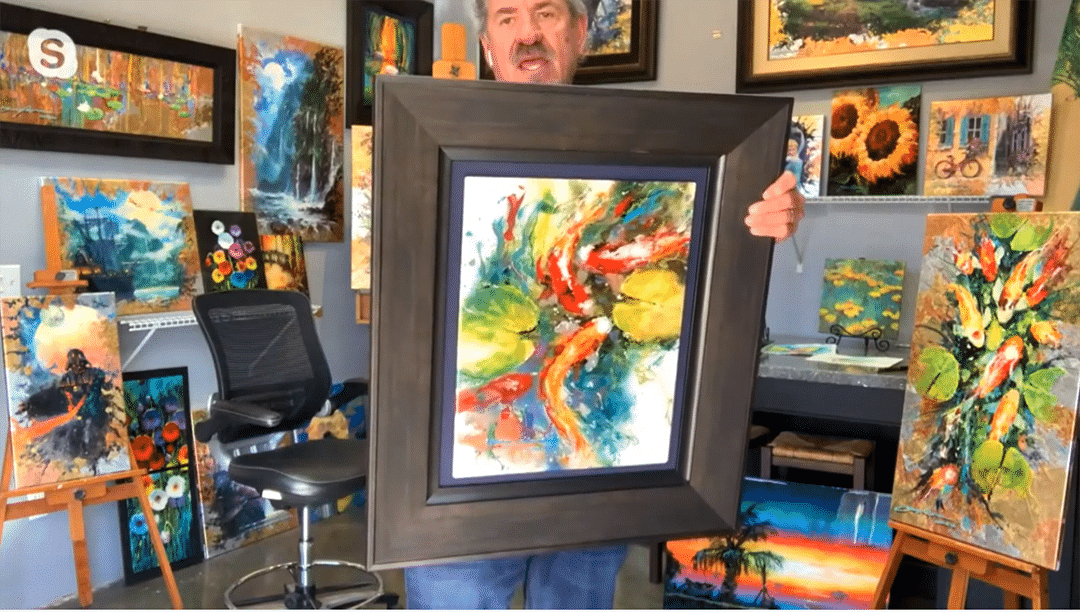 During his online conversation with Coleman, Park West Gallery Director Morris Shapiro went into even more detail about DMI for Park West's collectors. Here's how Shapiro explained the process: "[The artist is] putting down resin and you're painting on top of that resin. Then, when it dries, you're covering that with resin and painting on top of that and letting that dry and then putting another layer of resin on top of that. You're building up almost like an animation cel. Like a cel that is created layer by layer by layer, just like the multi-plane camera concept that Walt Disney invented back in the 1930s."
Through his new Dimensional Modern Impressionism technique, Coleman is able to create striking scenes that capture the eye at various angles.
After decades working for Disney, Coleman has a lot of experience in using different techniques to make his art feel magical. With DMI, Coleman has found a new tool to give his viewers that genuine sense of wonder they always get when encountering one of his creations. Coleman told the live-stream audience, "Every time I take a look at these I just go, wow, how is it I ever thought to do something like that"
If you're interested in collecting the art of James Coleman—including his new Dimensional Modern Impressionism works—you can attend one of our exciting live online auctions or contact our gallery consultants directly at (800) 521-9654 ext. 4 or sales@parkwestgallery.com.
Related Articles: