From Disney to DMI, Artist James Coleman Loves to Experiment
Disney legend James Coleman got his start working for one of the most famous art studios in the world and, ever since, he's never stopped finding new and thrilling ways to bring his own particular brand of fine art to life.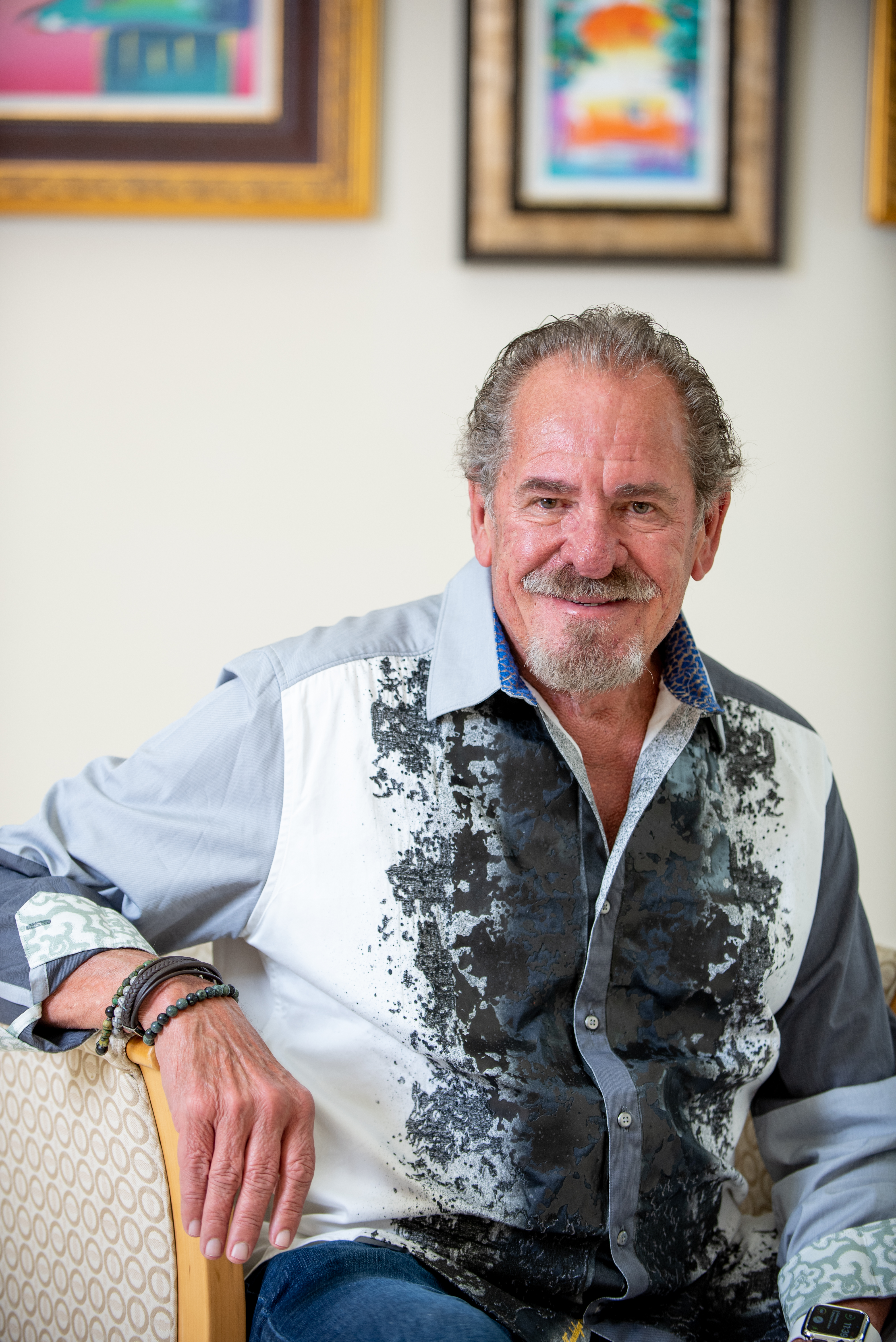 Coleman famously went to work for Walt Disney Studios at the age of 19—his first art sale was selling a painting to Roy Disney Sr. for $30. He diligently worked his way up the ladder, learning everything he could from the company's renowned animators, until he became the supervisor for Disney's background department. That meant he was responsible for creating the hand-painted backgrounds for iconic Disney movies ranging from Mickey's Christmas Carol to Beauty & the Beast and The Little Mermaid.
After years with Disney, Coleman eventually set out on his own to experiment with new techniques and pursue his lifelong passion for fine art. For Coleman, painting is an intuitive process. The acclaimed artist lets the canvas tell him where to go.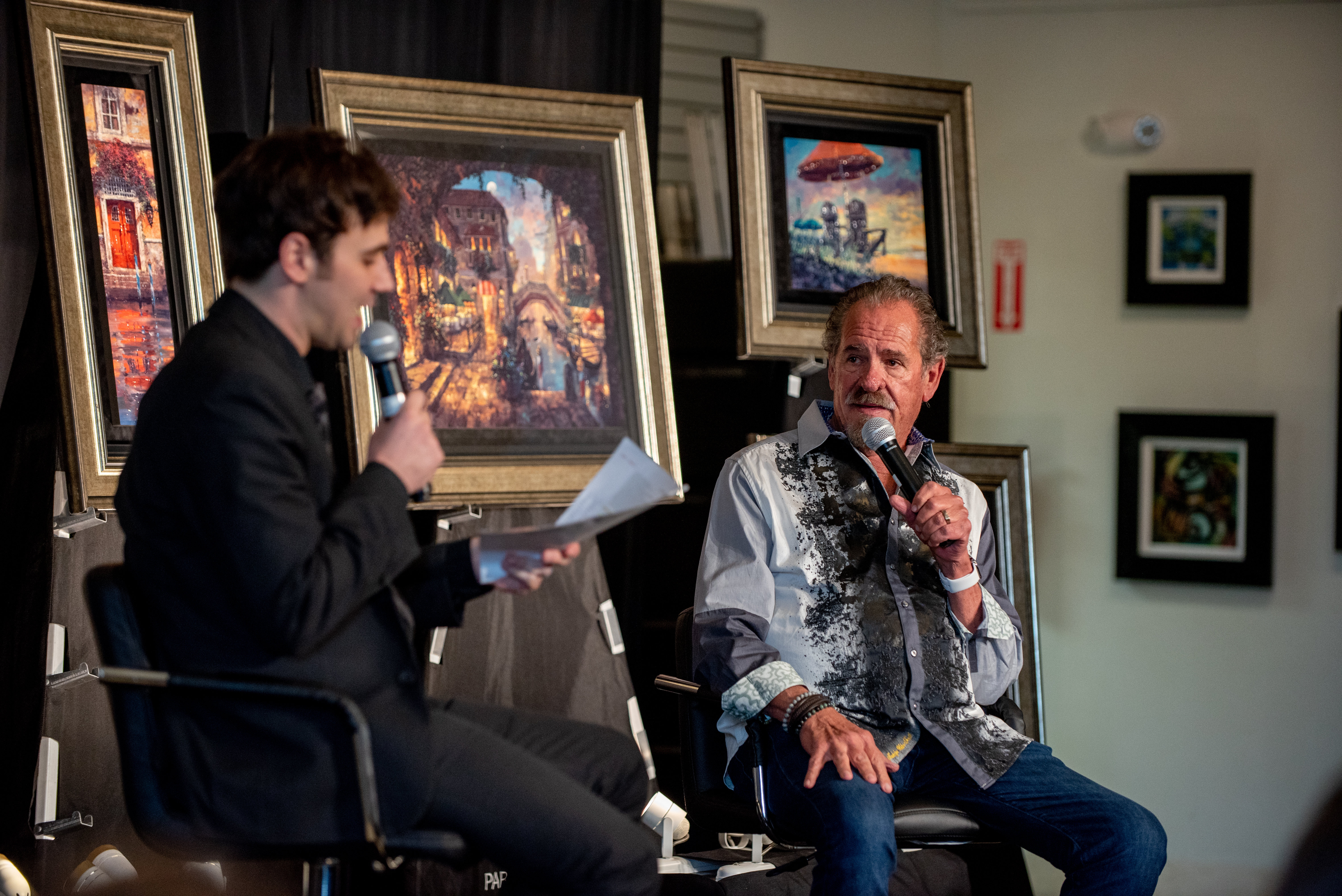 Recently, Coleman invited Park West collectors into his studio in sunny California for a virtual tour during one of our online auction weekends. We were privileged to get a close up glimpse of a lighthearted new work featuring Pooh Bear, Tigger, Eeyore and Piglet using his new art style, which he calls Dimensional Modern Impressionism. Coleman explained that DMI is a technique that he first started exploring during the COVID-19 shutdowns as a way to flex his creativity.
Like his work with Disney, Coleman's DMI process is nothing short of magical. It involves Coleman painting on metal, covering the surface with resin, and then, once it dries, Coleman paints on it again. This process of placing layers upon layers atop each other is repeated several times to create a luminous effect that lends an intense depth to the paintings. This stunning technique is similar to the concept of Walt Disney's revolutionary multiplane camera, which was most famously used to film the original Snow White and the Seven Dwarfs.
During the virtual tour, with the help of his wife Lori, Coleman showed off a half dozen of his new DMI works, including "Mated for Life," an eye-popping pair of white swans set upon a jet black background amidst an explosion of purples and greens. The artist noted that the response to these marvelously vibrant DMI creations has been nothing short of "crazy."
Coleman told Park West collectors that his ability to innovate and switch between mediums like DMI and watercolors comes directly as a result of his prodigious work experience with Disney. For example, whatever the Disney producers were looking for artistically, he would try anything and everything to deliver the look and feel they were imagining. This meant that he would experiment with all kinds of different mediums and continually ask himself, "How do I come up with something totally new, but still Disney?"
Coleman brings that same focus on innovation and limitless potential to every single work of art he creates to this day.
If you would like to collect an artwork by James Coleman, register for our live online auctions or contact our gallery consultants at (800) 521-9654 ext. 4 or sales@parkwestgallery.com.
Be sure to follow both Park West Gallery and James Coleman on Instagram!
Related Articles