Park West's Summer Sale of 2016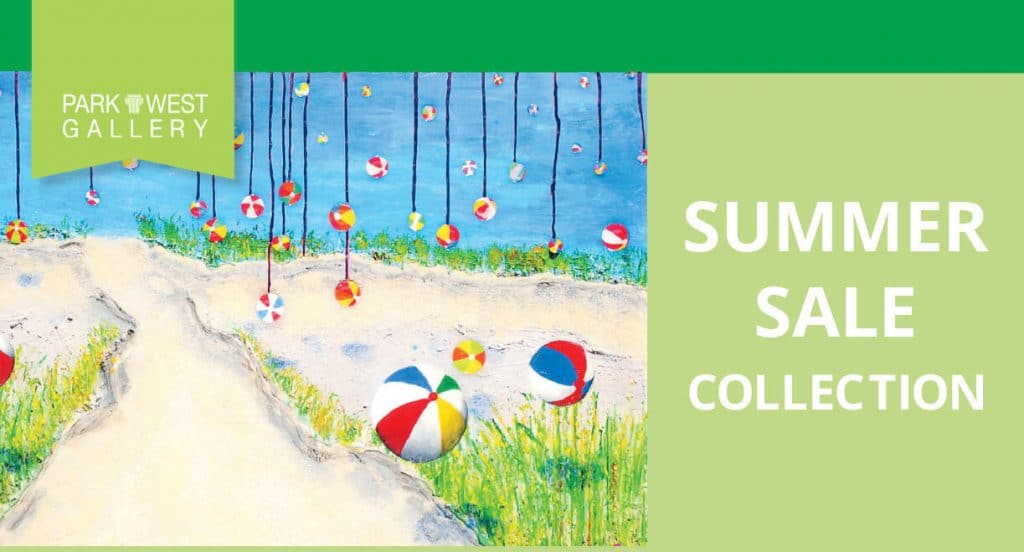 Take your collection to the next level with the Park West Gallery Summer Sale Collection, featuring 69 works of fine art and high-end jewelry.
The artists available in this year's Summer Sale Collection reads like a who's who of the art world, featuring 31 of the greatest contemporary and old masters alike. These include Romero Britto, Autumn de Forest, Csaba Markus, Itzchak Tarkay, Pino and Peter Max to name a few.
Some of Park West's newest artists are also available through this sale, including Jim Warren and Australian artists Graeme Stevenson and Donna Sharam. Don't miss this opportunity to collect works from old and modern masters as well, including Rembrandt, Picasso, Norman Rockwell and Joan Miró.
For collectors seeking mediums outside of canvas and paper, the collection offers a selection of works such as sculptures, ceramics and even tapestries from artists Linda Le Kinff, Lebo and Nano Lopez.
"Our summer collection is a fantastic compilation of select works designed with the season in mind, highlighted by several rare masterworks and some outstanding new artworks on metal," says Mike Snodgrass, gallery consultant. "We've had a lot of interest thus far, especially in these new releases. With summer half over and word about the sale continuing to spread, inquiries are already increasing and we expect many of these works to sell."
Art on metal is quickly becoming one of the most sought-after mediums due to its vivid colors and enhanced durability. The Summer Sale Collection provides the opportunity to collect art on metal from artists Guy Harvey and Michael Cheval. For a different type of metal art, be sure to check out the collection's works by Patrick Guyton and Chris DeRubeis.
Need a break from the summer heat? Visit Park West Gallery's exhibition space in Southfield, Michigan. In addition to the art in the Summer Sale Collection, guests can enjoy complimentary admission to view and collect artwork from a multitude of artists, including Yaacov Agam, Marcus Glenn, Simon Bull, Tim Yanke and Igor Medvedev.
Gallery consultants are available to assist with any questions at (800) 521-9654 ext. 4, (248) 354-2343 (international) or by email at sales@parkwestgallery.com.
Park West Gallery is located at 29469 Northwestern Highway, Southfield, Michigan. Gallery hours are Monday-Saturday 10 a.m. to 6 p.m. and Sundays 11 a.m. to 5 p.m.