Napa VIP Weekend Becomes the Most Successful Land-Based Event in Park West History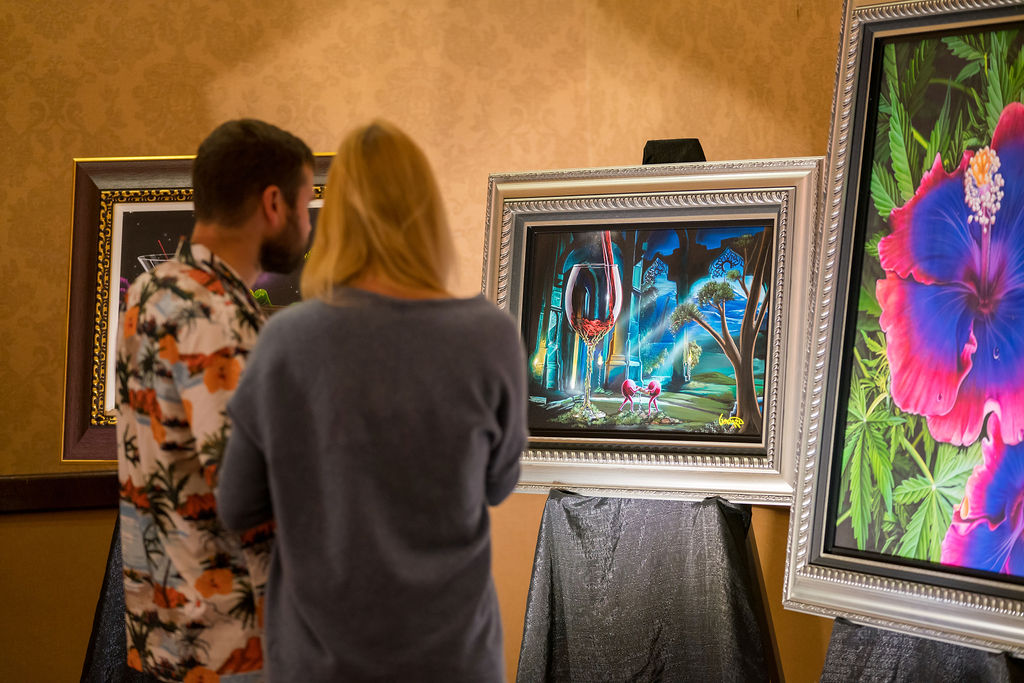 It was one for the record books! Every week, Park West Gallery hosts special collecting events for our VIP clients all over the globe. Our guests might find themselves marveling at glaciers in Alaska with Mark Kostabi or touring the finest museums in Paris with Yaacov Agam. However, Park West's VIP event in California's Napa Valley last weekend was truly something spectacular.
September's Napa VIP experience was the single most successful land-based event in the over-50-year history of Park West Gallery!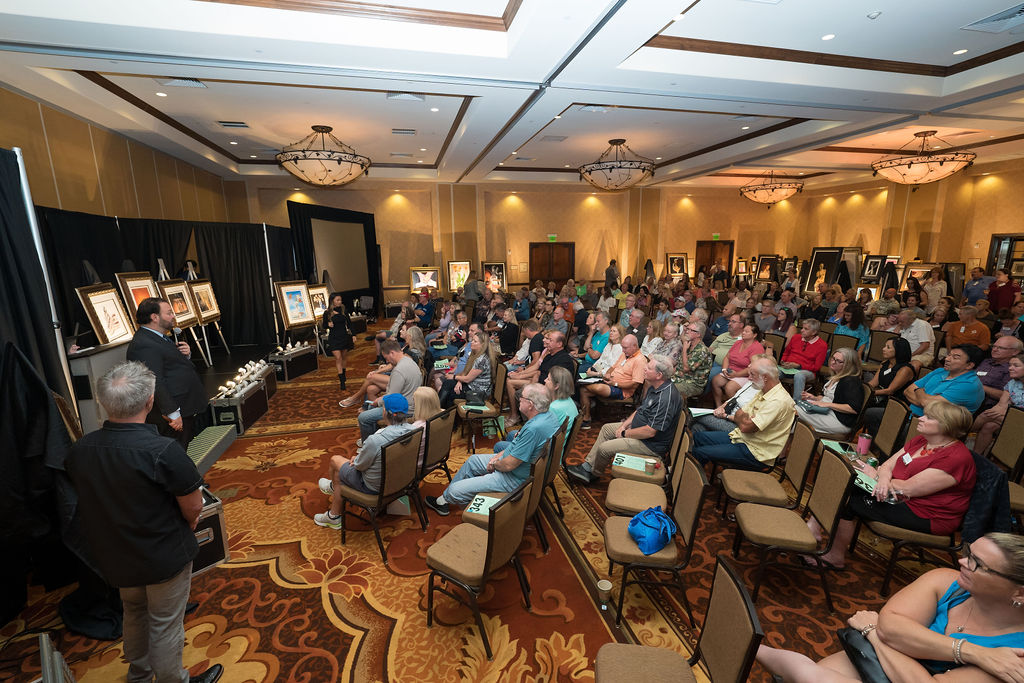 "It was a weekend for the ages," said Park West Executive Vice President John Block. "Napa is always a special weekend for us. There's just something about the romance of wine and the beauty of art that makes them a natural pairing. It was incredible seeing so many of our favorite clients mixing with some of our most popular artists."
Those artists had an incredible weekend as well. The Napa event saw a complete sell-out show for 15-year-old art prodigy Sarah Wall, a near sell-out for her father, renowned Impressionist Daniel Wall, and record-breaking sales for iconic artists like Michael Godard, Scott Jacobs, and James Coleman.
The VIP collectors converged on Napa's Meritage Resort & Spa, where they could lounge in their lavish accommodations or explore acre upon acre of sun-soaked vineyards. "There's a reason we do an event this exclusive in Napa," said Block. "It's one of the most beautiful places on Earth."
There were daily auctions and daily opportunities for Park West collectors to interact with their favorite artists. They got to hear stories from Michael Godard, share a glass of red with Scott Jacobs, and learn more about what inspired all of the fantastic art on display.
Park West VIPs are always "wined and dined" at our events, but can you imagine a better place to be "wined" than Napa Valley? Park West bought out world-class restaurants like The Brix and Tre Posti, allowing VIPs to stretch out and enjoy their meals (and wine) with their fellow collectors.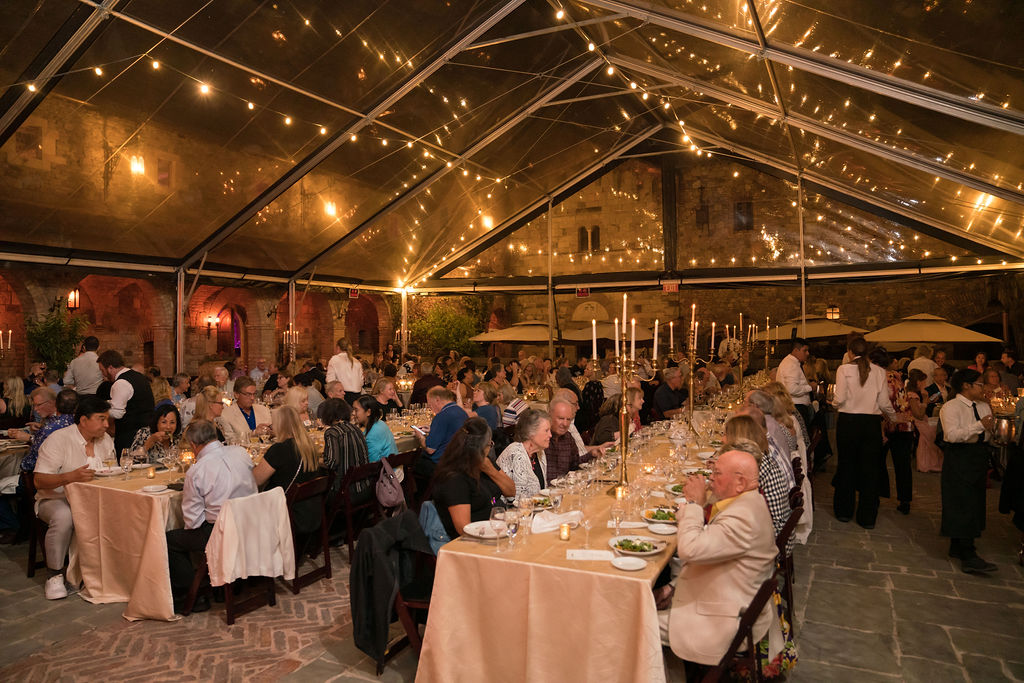 Every night, the artists and guests were treated to entertainment and some truly exceptional excursions. On Friday, they boarded the legendary Napa Valley Wine Train, where they sipped wine, mingled with artists, and enjoyed a multi-course meal as they watched the gorgeous Napa scenery roll by from an exquisitely restored vintage rail car.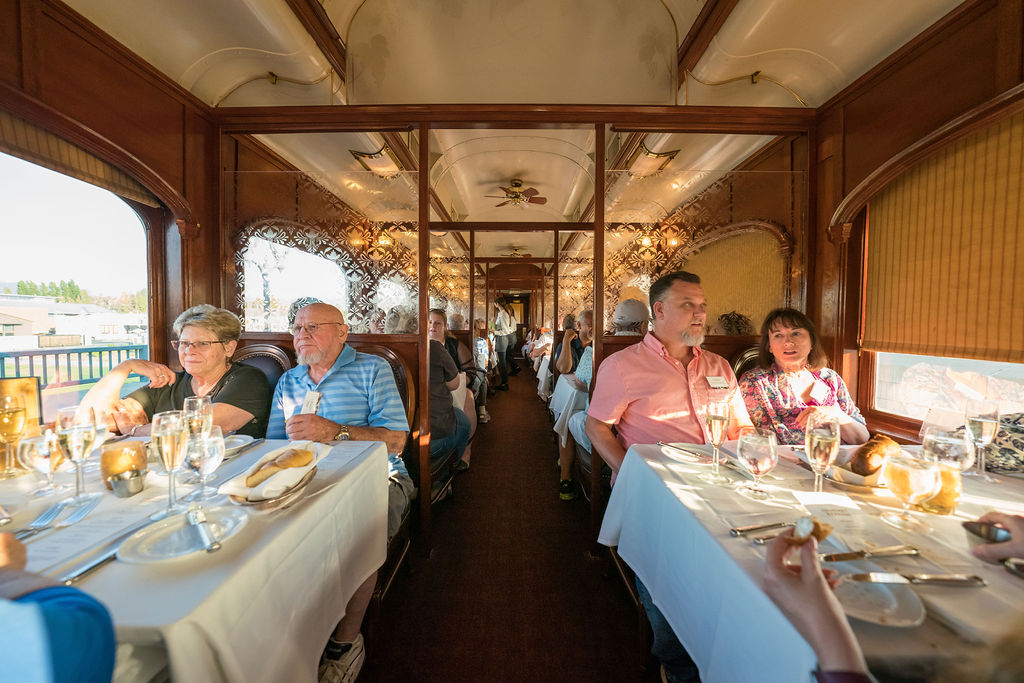 On Saturday, Park West celebrated the penultimate night of the event with an exclusive evening at the Castello di Amorosa, an authentically styled, 13th-century Tuscan castle winery replete with high walls, towers, and more than 30 acres of estate vineyards. During their night at the Castello, Park West VIPs danced the night away to live music, explored the castle, tasted wine, met with artists, ate an extravagant meal, tasted more wine… it was a night to remember!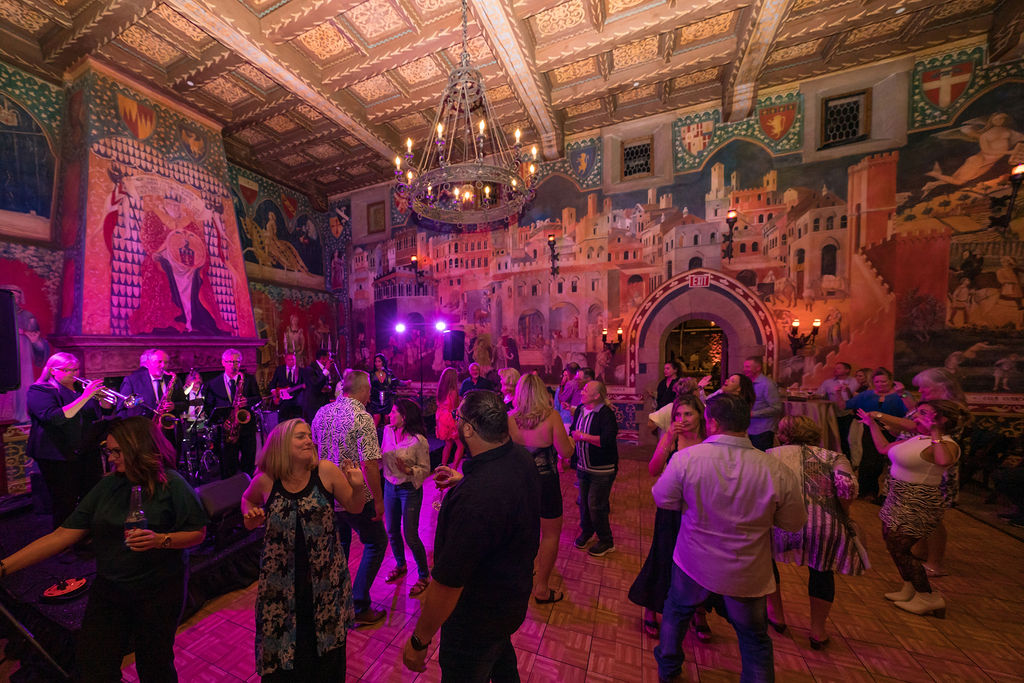 "I'm not surprised that our Napa weekend broke so many records," Block said. "Every year, this event feels like the best kind of family reunion. It brings together so many people who are so passionate about art in such a magical setting. It just ended, and I already can't wait for next year!"