Visual Art Triumphs at London's 2012 Summer Olympics
The 2012 Summer Olympics is just hours away as Friday's opening ceremony draws near. Those lucky enough to be in the thick of London right now have most likely seen the array of sculptures, murals and performances peppering the city as part of this special event.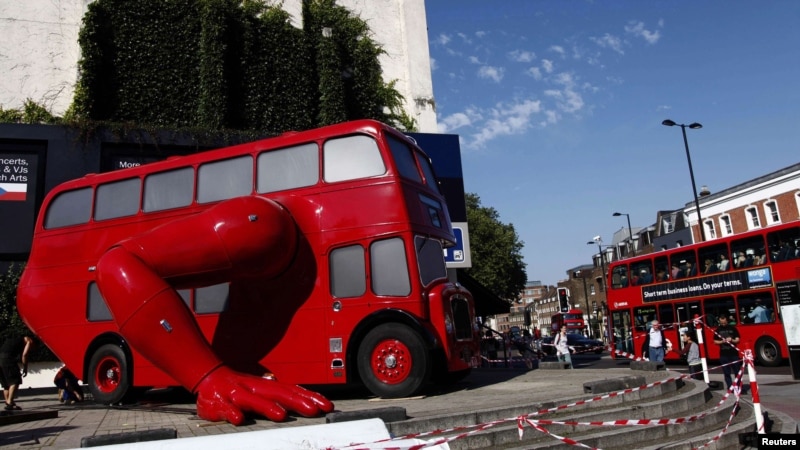 This year, artists from across the globe have demonstrated their excitement for the impending games in peculiar, and elegant, manners. The most buzz has gone to Czech artist David Cerny for his "London Booster," located in front of the Czech Olympic Headquarters. Fashioned out of an authentic 1957 London Routemaster (a double-decker red bus), the sculpture is quite unlike any other: the bus does hydraulic push-ups ("press-ups" to those across the pond). Balancing on two large, red arms, the moving sculpture is enhanced by a soundtrack of heavy breathing and noises reminiscent of physical exertion.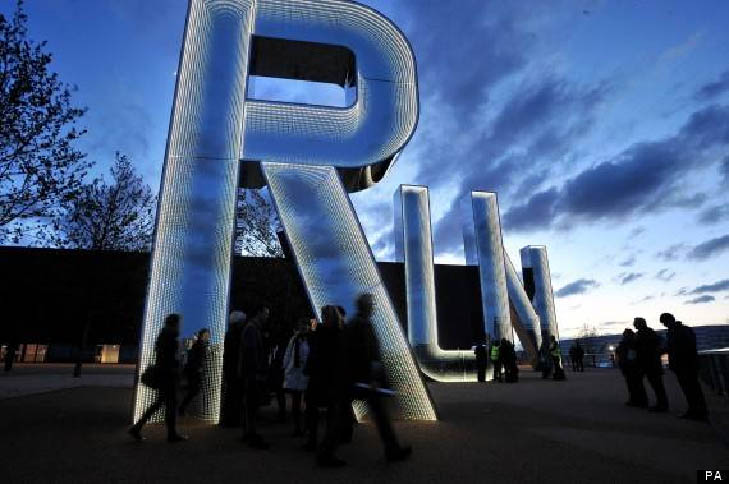 Further integrating arts into Olympic London's public spaces, "Art in the Park" features Italian artist Monica Bonvicini's towering block letters, "Run." Each mirrored steel letter stands nine meters tall, reflecting the sun during the day and glowing with internal LEDs at night. Bonvicini cites the Velvet Underground song, "Run, Run, Run" and Neil Young's "Running Dry" as heavy sources of inspiration.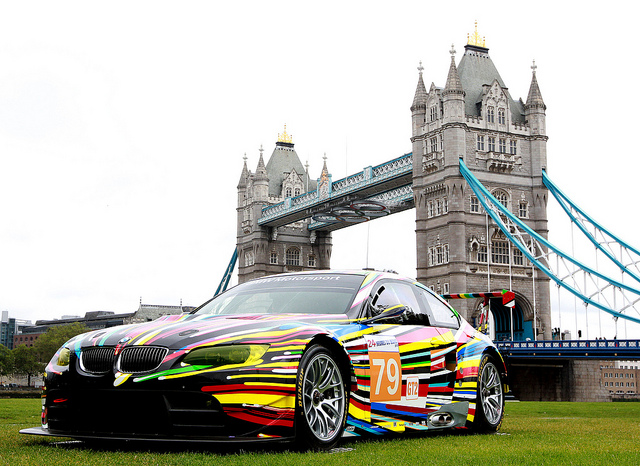 The BMW Art Car Collection is making its first appearance in the UK, bringing pieces of our Motor City hearts with it. The most recent addition to these aesthetic automobiles (pictured above at Potters Field) was designed by American artist Jeff Koons. The Art Car Collection has been in the making for over 35 years, having previously collaborated with artists such as Andy Warhol, David Hockney and Robert Rauschenberg. The collection will be on view for just two short weeks, held off-site as part of the Cultural Olympiad festivities.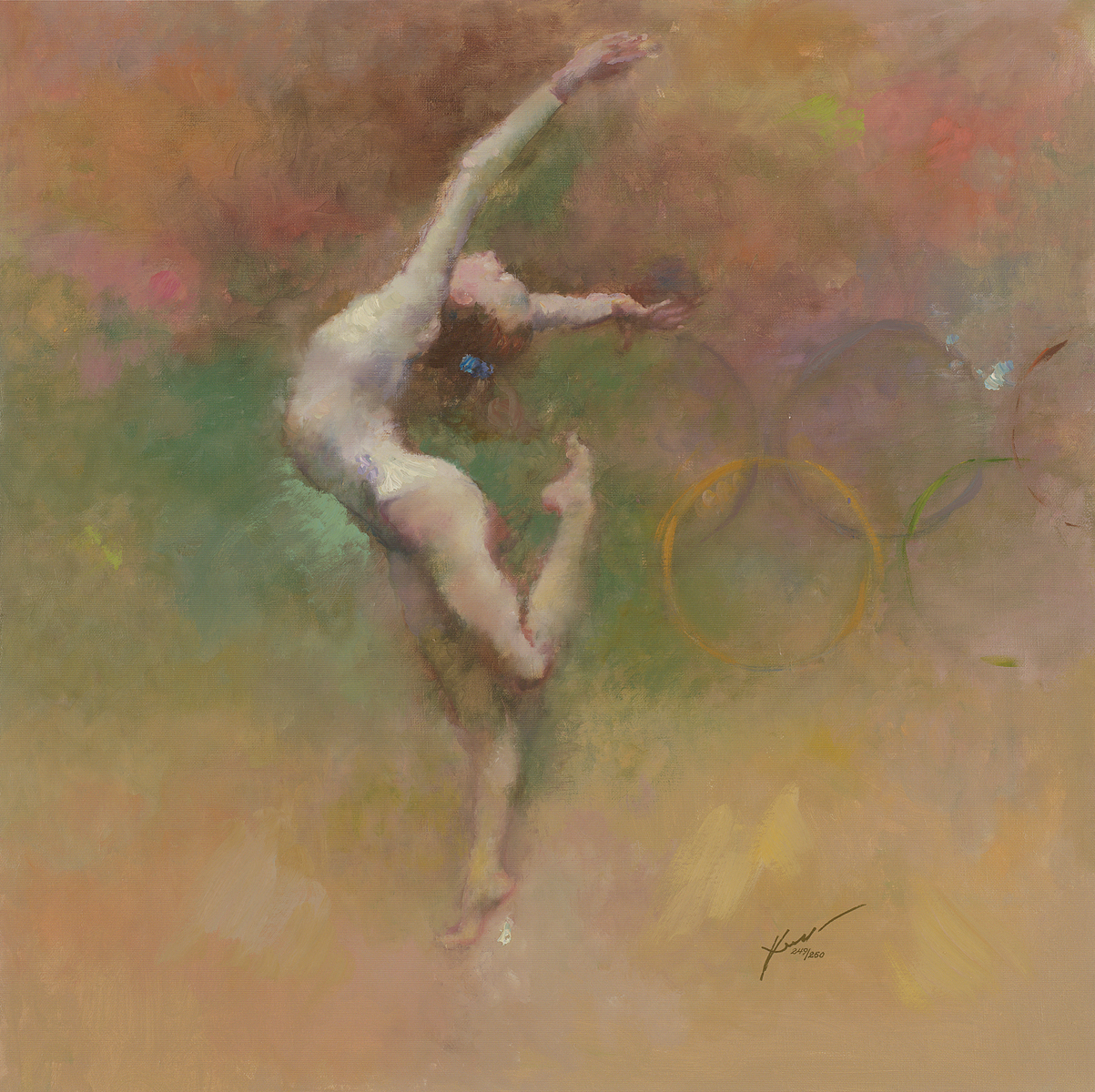 We're proud to say that a group of distinguished Park West Gallery artists have also had the honor of serving as official Olympic Artists. Alexander Chen, for example, created original works for both the Beijing 2008 Summer Olympics and the Vancouver 2010 Winter Olympics, and was the only Olympic Artist sanctioned by both the U.S. Olympic Committee and the Beijing Olympic Committee. Hua Chen also created original works for the 2008 Beijing Summer Olympics, finding his inspiration in the movements of gymnastics. And Alfred Gockel was an official artist for the U.S. Olympic Committee during the 2006 Winter Games held in Turin, Italy.
With the works of such incredible artists surrounding the Olympics, it's easy enough to get distracted from the Games themselves! Are you looking forward to this summer's big event?
---
Please visit www.parkwestgallery.com to learn more about your favorite artists and the fine art available through Park West Gallery and its cruise art auctions at sea.