Park West Gallery CARES Sponsors Event for Florida's Youth Arts Corps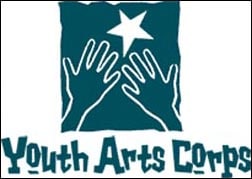 On Tuesday, December 14, Park West Gallery, as part of its Park West Gallery CARES initiative, donated twenty works of fine art to Florida's Youth Arts Corps (YAC), a nonprofit organization that helps children in the Tampa Bay area to reach their full potential. Park West Gallery also arranged for California-based artist Marko Mavrovich to make a special guest appearance at the event.

(Click the player above to see photos from the Park West Gallery CARES/YAC event)
Mavrovich graciously performed a live a painting demonstration and gave an art lecture for the more than thirty children in attendance. The kids were also given the opportunity to add their personal touches to Mavrovich's painting. At the end of the event, the artist surprised everyone by generously donating the completed work of art to the Youth Arts Corps.
Studio 10 TV featured the Park West Gallery CARES event and donation on their Tuesday morning program. Watch:
If your charitable organization is interested in hosting an event at Park West Gallery or you would like to suggest a nonprofit that would benefit from a Park West Gallery CARES donation, please email marketing@parkwestgallery.com.
About Youth Arts Corps
The Youth Arts Corps of Florida is a free youth development, arts education and job training program that uses the fine arts to help youth reach their potential.  The Corps offers three after-school and summer arts education programs, provides arts activities at a number of residential, recreational and juvenile justice facilities in Pinellas, Hillsborough and Manatee counties, and offers training and technical assistance in youth arts program development and implementation. For more information, please visit youthartscorps.org.