Park West Auctioneer Spotlight: Rachel and Soren Dahl
Park West collectors often tell us that the highlight of their collecting experience is the lasting friendship they develop with our Art Teams. That's why, every month, we take time to dive into the lives of our top auctioneers to learn more about them!
For our August auctioneer spotlight, we'd like you to meet the amazing auctioneer duo Rachel and Soren Dahl! Rachel and Soren have been with Park West for nearly 10 years and have helped collectors around the world discover artwork they'll cherish for the rest of their lives. They recently shared with us some of their favorite Park West moments, how they became international art auctioneers, and talk to us about their life when not on the seven seas.
Please list your previous ships as an Auctioneer:
Emerald Princess, Ruby Princess, Golden Princess, Grand Princess, Carnival (CCL) Freedom, CCL Legend, CCL Triumph, CCL Sensation
Where is your hometown? 
Rachel: Worcester, UK
Soren: I always joke that I'm a man of the world as I was born in Cape Town, South Africa, but I'm half Danish too and lived near Copenhagen for a while. These days, I'm based in the UK with Rachel, but I also spend as much time as possible in Malta which is where my family now lives.
When did you start working as an international art auctioneer?
Rachel: After studying Art History at University of Birmingham in the UK, I knew I wanted to pursue a career sharing my passion and knowledge of art with others. After seeing my peers move to London and the bigger cities to work at museums and galleries, I sought to broaden my horizons and came across Park West Gallery. It was the perfect career which combined my love not just for art, but for travel, people and experiences too. It was in 2013 that I attended my first training class with Park West and after a 7-year-long career I can say so far, I have not been disappointed!
Soren: For me it was all about travel! (and love of course… I don't want to get into trouble!) I have an adventurous spirit and first came into the cruise industry through my talent as a photographer. It was while working onboard Celebrity Constellation as a photographer that I met Rachel and I knew that I had a future with her. What I didn't realize was that I would also end up working with her and that my interest in photography would translate so seamlessly into the fine art world and a job I love.
Who is your favorite Park West artist and why?  
Rachel: Picasso was the one that started my lifelong love affair with art. When I was 18 years old I got to see his masterpiece Les Demoiselles d'Avignon at the MoMA in New York, and as they say, the rest is history. I believe that innovation is vital in ensuring the continuation of the fine art tradition, and just like Picasso before them, Yaacov Agam and Chris DeRubeis have pioneered new techniques that push the boundaries of what the word art means today. I find their art incredibly exciting.
Soren: Yes, Agam's work certainly unites our taste in art. In fact, last year we took a trip to Paris specifically to see his full room the 'Salon Agam' at the Pompidou Centre.
What is your favorite client memory?
Rachel & Soren: On one of our first ever cruises working together for Park West we met an amazing gentleman who we will never forget. He was 90 years old and had many fascinating stories to tell about his career as a Naval Medical Officer. He confessed that he didn't know much about art, but was cruising alone and often came to visit us in the Art Gallery for a chat. At the final auction of the cruise he bid on a Masters suite consisting of a Picasso, Matisse, Rembrandt, Miro and Chagall, as well as paintings by Peter Max and Itzchak Tarkay. When we asked him afterwards what made him decide to go for it he simply said "Well, I've done many things in my life but I've never had the chance to own a Picasso before." That day we both learned a lesson in living life to its fullest, that it's never too late to pursue a new passion or go for the things you want in life.
Out of all of your adventures around the world, what has been your favorite port? 
Rachel: I have been fortunate enough to snorkel the Great Barrier Reef, take a helicopter ride over a volcano in Hawaii and cross not just the Horizon, but also the International Date Line and the Arctic Circle too. I have hiked to the ice caves in Alaska, walked over the Sydney Harbour Bridge and sailed through both the Panama Canal and the Scandinavian archipelago. My best ever cruise ship adventure, however, was not scheduled. Due to adverse weather conditions, I got to spend a double overnight in Freemantle, Western Australia, where my uncle who I had only previously met once before met me at the port. He and my aunt took me all over their hometown of Perth showing me Kangaroos, Koalas, the best beaches and King's Park where he had taken my parents and grandparents decades before. This is probably one of the most precious memories that my time on ships has given me.
Soren: My favorite port would be either Skagway or Juneau, both in Alaska. I feel a real sense of freedom in the fresh Alaskan air, with great hiking, views and not to mention great spots to braai (BBQ), what's not to love!?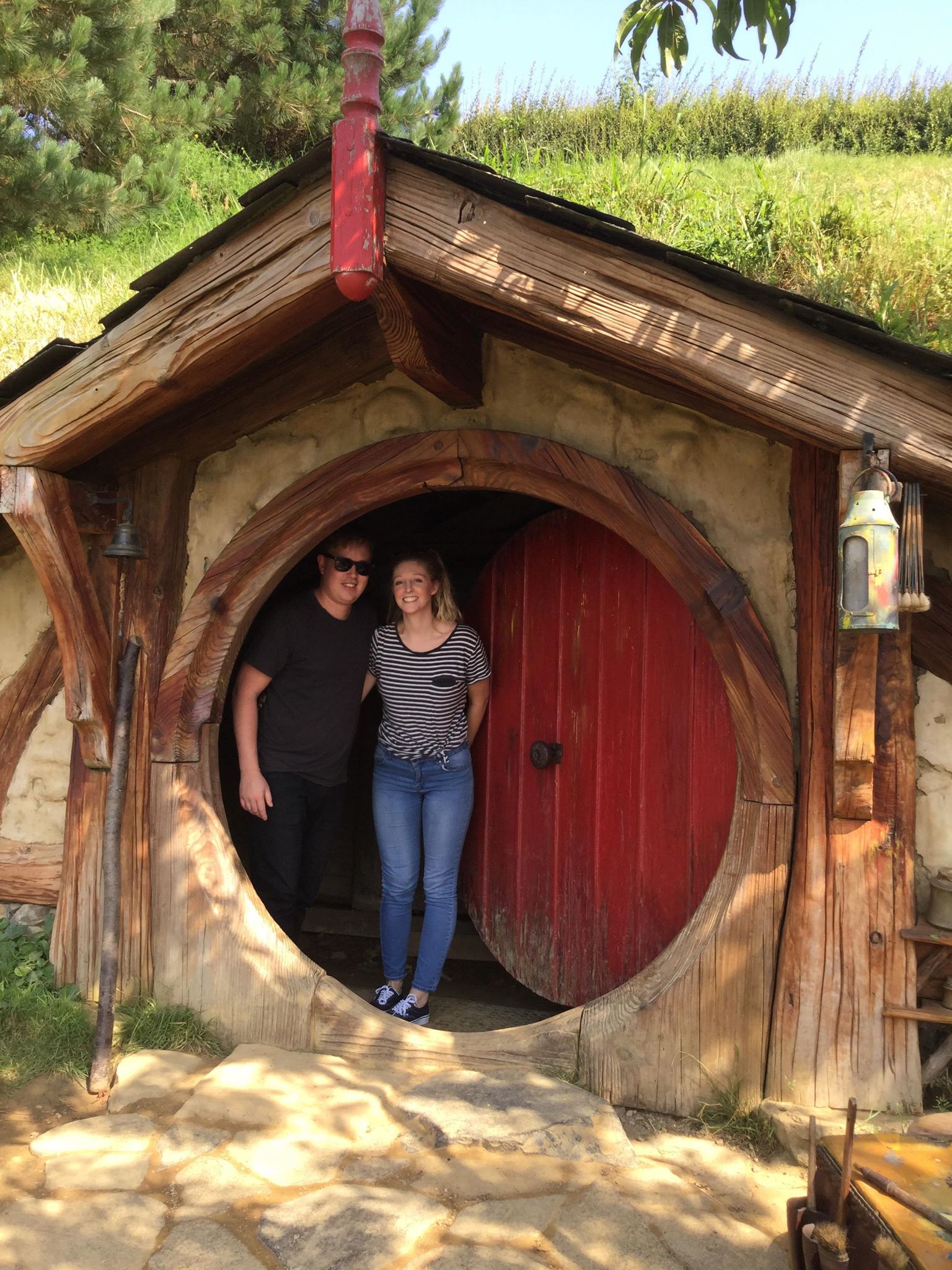 What does a day/life look like when you're at home or not working?
Rachel: Family, family, family! My sister has usually planned out my whole vacation before I even get off the plane! Between Soren and I we have three beautiful nieces and one nephew, so whether its running around with them, bowling with my brothers or playing golf and dominoes with my parents we are usually kept very busy!
Soren: We love flying over to Malta to braai on the beach and swim in the sea with my family. Our love for travel isn't just a perk of the job, it's our whole life. We're always looking for our next adventure and never stay in one place for too long.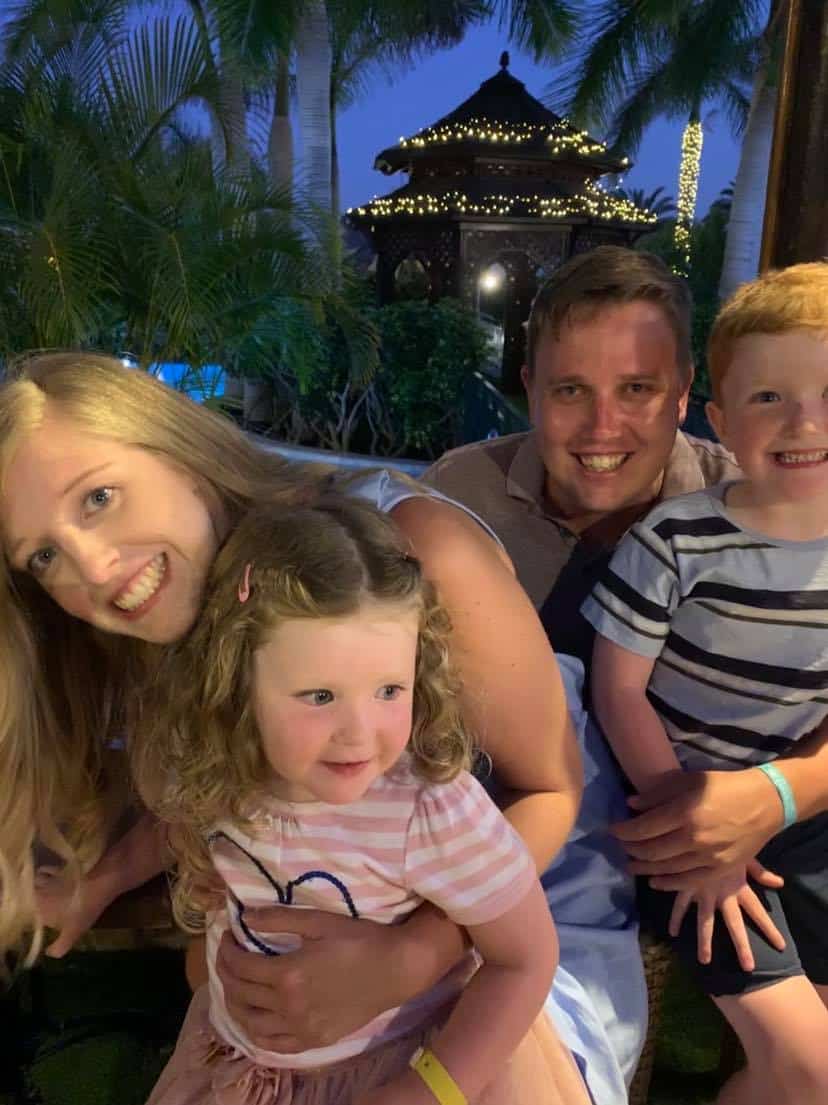 Tell us one thing about living and working at sea that would surprise most people.
Rachel: One thing that has surprised even me is just how much I am missing cruising. I always knew that I loved my job but throughout the recent suspension in operations it really has felt like a piece of me is missing, and I can't wait to get it back!
Soren: Even though we live on the ship we are constantly meeting up with or bumping into friends, past colleagues and collectors whether it's in port, on vacation or on future cruises. The world isn't quite as big as it seems!
For the latest art and auctioneer news, follow Park West Gallery on Facebook, Twitter, and Instagram.
Interested in learning more about starting a career hosting art auctions on cruise ships? Visit Art Auctions Abroad for more details.
Learn more about Park West's world-class auctioneer program: