Joan Miró: Bringing the Subconscious to Life Through His Art
Spanish artist Joan Miró once said, "When I stand in front of a canvas, I never know what I'm going to do—and nobody is more surprised than I at what comes out."
That spontaneous energy is just one of the many reasons why, today, Miró is regarded as a true master of art.
In this new profile video, Park West Gallery Director David Gorman places Miró within the broader context of the 20th century, discussing how the artist broke conventions to create a bold new perspective on modern art.
Inspired by the work of the Cubists and Dadaists, Miró held his first solo art exhibition in Barcelona in 1918. At the time, audiences weren't prepared for his unconventional style, which abandoned typical forms and drew inspiration from folk art and the art of children.
Eventually, critics and art lovers would come to appreciate Miró's uncompromising talent. He was also an early supporter of Surrealist art movement. André Breton, considered the founder of Surrealism, once called Miró "the most Surrealist of us all."
In Miró's imagery, traditional visual rules were abandoned in favor of abstraction, often based on segments of real objects.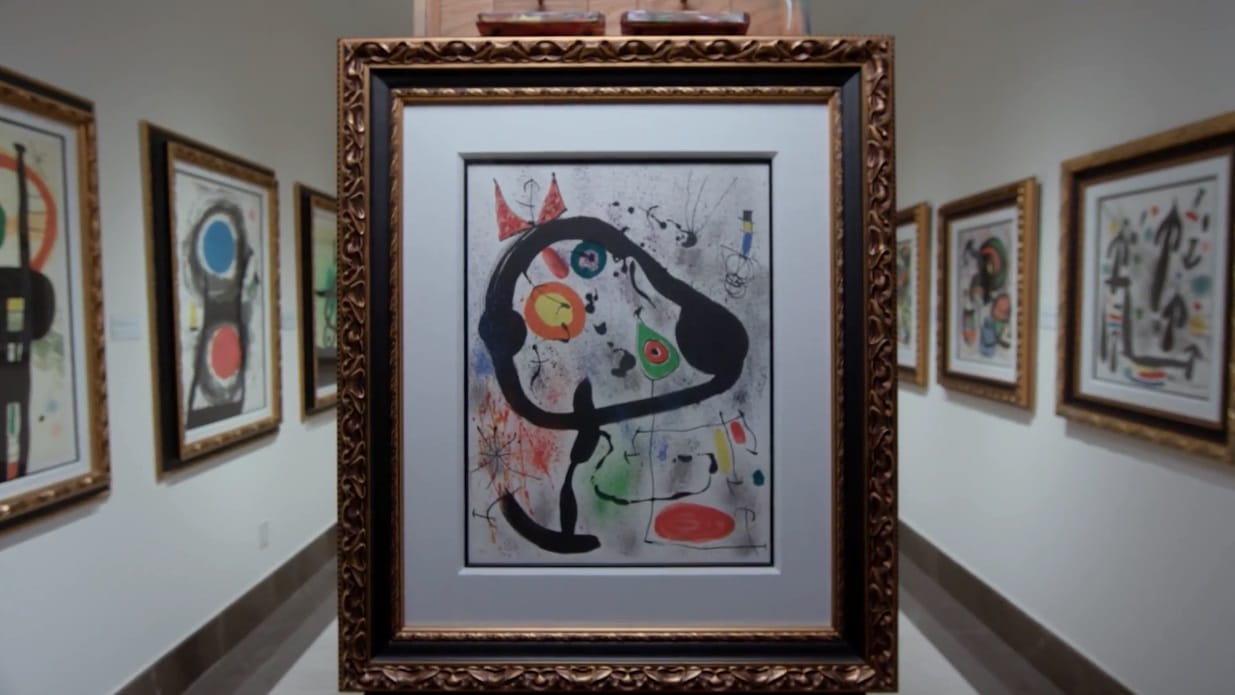 Avoiding the visual elements of established painting, Miró found much of his inspiration in the unconscious mind.
In the video, Gorman notes how Miró explored many of the same psychological theories professed by Sigmund Freud and Carl Jung, creating art that engaged the "human subconscious mind" and relied on "the viewer's experience connecting the dots."
Often working with a limited palette of primary colors or black, white, and tonal palettes, Miró was one of the first artists to suggest that something as subjective as color could be a subject in itself.
Today, Miró's influence can be seen in the generations of artists that followed him. His efforts to tap into the unconscious mind through his artwork were revolutionary and, in the words of Gorman, resulted in expressions of "pure unadulterated human creativity."
For more information on collecting the artwork of Joan Miró, contact our gallery consultants at (800) 521-9654 ext. 4 during business hours or at sales@parkwestgallery.com.
If you're interested in Miró, The Park West Museum, just outside of Detroit, has extensive galleries devoted to the works of Miró. There are several works from Miró's famous Broder Collection prominently featured in the galleries.
Park West Museum is open Monday through Saturday from 10 a.m. to 6 p.m. and Sunday from 11 a.m. to 5 p.m. The gallery and museum are located at 29469 Northwestern Highway, Southfield, Michigan 48034.
LEARN MORE ABOUT JOAN MIRO: