Holiday Cruises Alongside Park West
Holidays are a special time of year to celebrate the many different traditions of every family. While some enjoy the busy bustle of heading to grandma's house for Thanksgiving dinner, others may prefer to celebrate the season by relaxing on a vacation that doesn't require cleaning up after in-laws.
Park West is aboard more than 100 cruise ships this holiday season. Here are some holiday specials and opportunities cruise lines are offering from Thanksgiving through New Year's Eve:
Norwegian Cruise Line
Norwegian Cruise Line offers special deals and activities throughout the holiday season. Starting with Thanksgiving, families can get away aboard Norwegian Cruise Line while still enjoying the comforts of traditional celebrations. Whether celebrating Christmas or Hannukah, Norwegian cruises accommodate all families with festive holiday meals alongside spirited decorations. Norwegian Cruise Line travelers can set sail toward numerous exciting locations including Mexico, South America or Europe.
Princess Cruises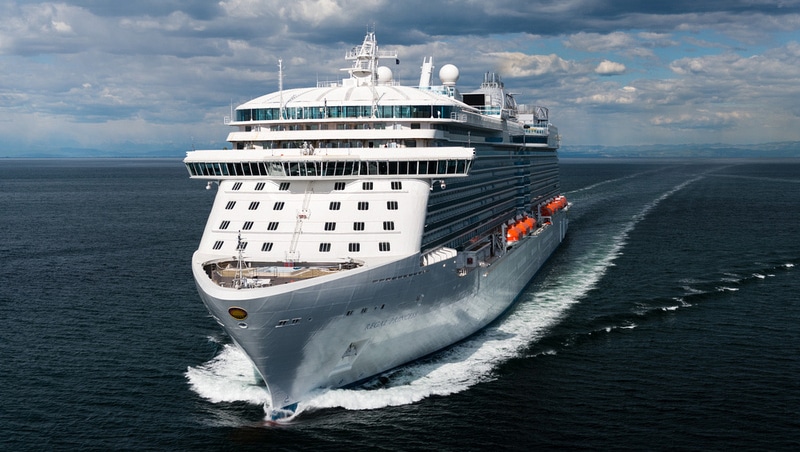 Families who celebrate Hannukah should consider sailing with Princess Cruises to make the most of the holiday. The cruise line offers special accommodations to those practicing the Jewish holiday including a section of the ship decorated with menorahs and blue and white flower arrangements, kosher meals available upon request and specialty foods like matzo ball soup and potato latkes served in the dining room.
Guests who celebrate Christmas can enjoy decorations throughout the ship, complete with Christmas trees, lights and mistletoe. Activities for the children include crafts, sing-a-longs and even a Christmas play. Princess Cruises also gives a chance to getaway for New Year's Eve, offering live music and parties ranging from casual to black-tie.
Royal Caribbean International
Christmas enthusiast will discover a winter wonderland aboard Royal Caribbean ships this holiday season. Royal Caribbean cruise ships are going all in for Christmas with everything from Santa Claus on deck to snowy scenes inside the ship.  Families spending their Christmas aboard a Royal Caribbean ship will be able to participate in holiday activities like story time and Christmas crafts. Royal Caribbean is also offering specials for those who want to sail away during New Year's Eve.
Celebrity Cruises
Celebrity Cruises encourages families to relax and enjoy instead of running around preparing for the holiday season. Ships provide comfortable accommodations like planned holiday menus to put to rest the stressful seasonal meal-prep. Guests can also enjoy entertainment from extravagant holiday shows to cheery carolers. Celebrity Cruises even offers one free gift to guests who book an ocean-view stateroom or higher.
Carnival Cruise Line
For families who want to get away but not lose any holiday spirit, Carnival Cruise Line makes their ships feel like home. Carnival Cruise Line ships celebrate holidays year round, from St. Patrick's day through the 4th of July. During the winter holidays, ships are decorated to celebrate the festive months and offer special meals to reflect the joyful spirit. Whether guests want to take a vacation from Thanksgiving through the New Year, Carnival Cruise Line is always ready to celebrate the holidays.
Holland America Line
In the midst of the bustling season, Holland America Line keeps it simple by offering a relaxing vacation over the holidays. Ships offer all the trimmings from meetings with Santa Clause to Hannaka meals. Those who dread making New Year's Eve plans can sail away to enjoy a gala party aboard Holland America Line.
While sailing during the holidays, find that perfect gift at one of Park West's art auctions at sea. Learn more about traveling alongside Park West on the Park West Gallery website.