Australian Artist Graeme Stevenson Is Heading to Space
Back in 2008, Graeme Stevenson—the acclaimed artist from Australia—decided that the artist community in his home country and abroad could use a little more exposure. He wanted to show the amazing talent of contemporary artists to a wide audience and create a living record of their works.
Ultimately, he decided that the best way to accomplish this was by creating a television show that could highlight different artists and capture them creating their artwork in their studios.
To do this, Stevenson promptly enrolled in school to learn filmmaking and made the first six episodes of Colour in Your Life, an art documentary show that showcases artists around the world.
Initially, the idea was rejected by broadcast networks, so Stevenson altered the format by including himself interviewing the featured artist in each episode, hopping on his Harley-Davidson motorcycle to meet with artists across Australia.
Stevenson made the case that his two-wheeled method of transportation positioned him as more of a "man on the street" than an academic elitist and audiences would respond to that. He was right. 22 seasons and 300 artist interviews later, Colour in Your Life has been filmed in 7 countries and is syndicated on TV networks in over 50 countries.
But, soon, Colour in Your Life will have a new method of transport to carry it to new and unimaginable heights: a SpaceX Lunar rocket will be taking it to the MOON!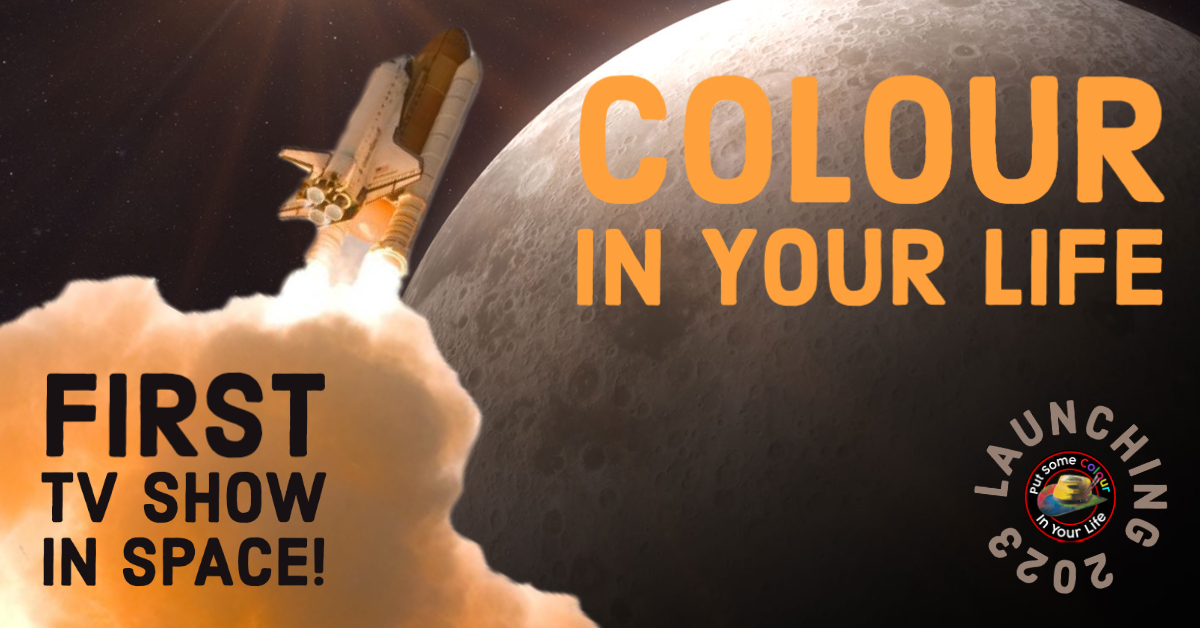 285 full-length Colour in Your Life episodes—representing every season plus special editions—have been loaded into the Lunar Codex, which is currently being ingested into a NASA time capsule as part of The Polaris Collection. This capsule will be launched to the lunar surface in November 2023 as part of the NASA VIPER Rover mission. The probe will land at the South Pole of the Earth's moon, where it will be stored in a DHL MoonBox or a "Museum on the Moon," and remain there forever.
That makes Stevenson, in addition to his numerous other accomplishments, the first-ever Park West Gallery artist to have their artwork shot into space! It also makes Colour in Your Life the first TV show to ever land on the Moon!
Why is the Lunar Codex going to the Moon? NASA currently has a plan to land humans on the Moon again by 2024—the first-time in half a century. In preparation, several payloads are scheduled to be delivered to the Moon before the astronauts arrive. According to the Lunar Codex mission statement, "This will be the first significant placement of contemporary arts on the Moon in 50 years. While focused on visual art, the Lunar Codex also includes a substantial collection of contemporary books, stories, poetry, films, music, essays, and more."
In fact, the SpaceX team is such a fan of Stevenson's work that they're also including one of his paintings "The Ghost of Autumn" on the Nova-C lander that will be headed to the Moon in 2022. Several artworks have been selected to accompany the lander—all of which will be etched onto metal plates to withstand the journey into space.
But Stevenson isn't stopping at the Moon. According to the artist, "the physicist who's looking after our payload has said that SpaceX is heading towards Mars in 2025 and we may be on board there as well."
Stevenson jokes that he would have thought that, "Gilligan's Island and Bewitched would surely have beaten Colour in Your Life as the first TV series to go to space and onto the moon," but he loves the idea that, in the future, when he looks up at the Moon shining bright in the night sky, he'll know that his own work and the works of hundreds of other artists are up there waiting for future generations to discover them.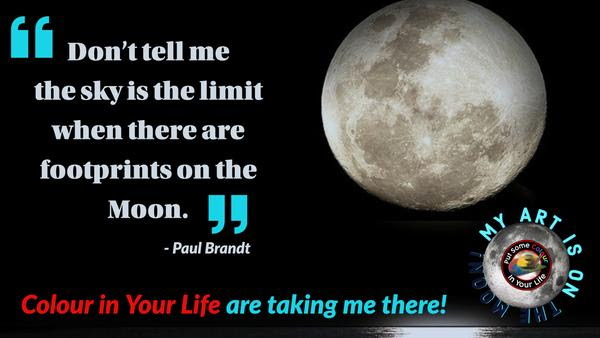 Perhaps, upon looking at Stevenson's resume, it shouldn't be a surprise that he's got his sights set on something as ambitious as space. Not only is he a Harley-Davidson-riding TV host and a prolific painter, but he's also been a pilot, martial art expert, photographer, diver, and paramedic.
Having entered the art world because of his love for animals and wildlife, Stevenson's thirst for adventure has led him to travel around the world 16 times, visiting Africa, India, Japan, Europe, and the United States in search of subjects to paint. Having canvased so much of the planet, it makes sense that the only next place for him to go is outer space!
If you are interested in collecting the art of Graeme Stevenson, you can attend one of our exciting online auctions, contact our gallery consultants at (866) 603-4499 ext. 4 during business hours, or reach them after-hours at sales@parkwestgallery.com.
Follow Colour in Your Life on social media
Related Articles