Art Students Enjoy a Lesson on Dali & Disney's 'Destino'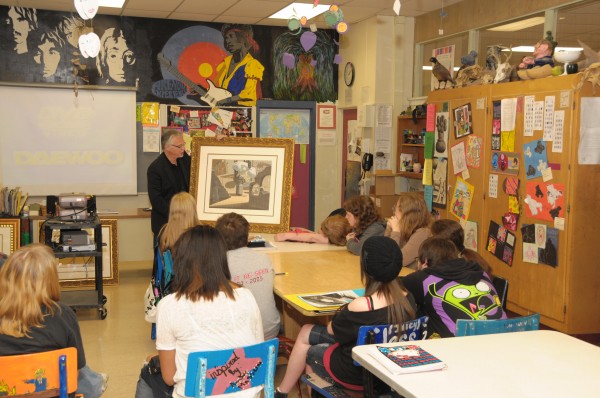 Just before the start of summer vacation, Livonia's Clarenceville High School art students were treated to a special guest lecture by Park West Gallery Director Morris Shapiro.
The art lesson focused on the unprecedented surrealist masterpiece, Destino, a most unique collaboration between American animator Walt Disney and Spanish artist Salvador Dali.
Students enjoyed watching the Oscar nominated animated film Destino and learning about its history through an exclusive  recorded interview between Park West Gallery and Roy E. Disney, who championed the project's completion.
The art class was further enthused by the opportunity to view various graphic works of Destino from the Park West Gallery collection, each created from Dali's original artwork and storyboards.
At the end of the day, Park West Gallery distributed art goodies for everyone — small tokens of appreciation for the students' enthusiasm for studying the arts.
Learn more about Destino at www.parkwest-destino.com
---
Park West Gallery is committed to art enrichment and community outreach, having donated thousands of new items of clothing, works of art and books to charitable and educational organizations nationwide. To nominate a charitable organization in your community that would benefit from the Park West Gallery CARES philanthropic initiative, please send your submission to pwgcares@parkwestgallery.com.