Why the Artwork of Yuval Wolfson Is Never Truly Finished
There are many words you can use to describe the artwork of Yuval Wolfson—words like masterful, evocative, unique.
But there's one word that Wolfson doesn't think applies to his paintings. That word is "finished."
In this video, Wolfson takes us inside his studio space, where he talks about his art, his career, and his steadfast belief that the people who view his artwork are ultimately part of his creative process.
"I want them to feel part of the story, part of the process of creation," he says.
Wolfson's paintings are designed to draw the curious in and invite them to bring their own interpretations to his compositions.
Born near Tel Aviv, Israel in 1966, Wolfson first got his start as an artist while working as a screen printer. He eventually befriended the legendary Israeli artist Itzchak Tarkay, who helped mentor Wolfson as he developed his own artistic style.
Wolfson has a few favorite recurring subjects—landscapes, automobiles, animals (peacocks, in particular)—but what's consistent across all of Wolfson's artwork is his uncanny ability to capture the passage of light and time.
That quality was on full display in Wolfson's acclaimed first solo exhibition, "Monet's Garden," where he created 24 variations of the same image, with each one showing how color and shadow gradually altered throughout a 24-hour day.
He's an expert on how our perspective on images can evolve, both internally and externally. While Wolfson is aware that his paintings will display differently depending on the time of day, he's also aware that they'll display differently based on whatever is going on in the personal lives of his viewers.
He sees the people who view his artwork as collaborators, bringing their own internal readings to his creations.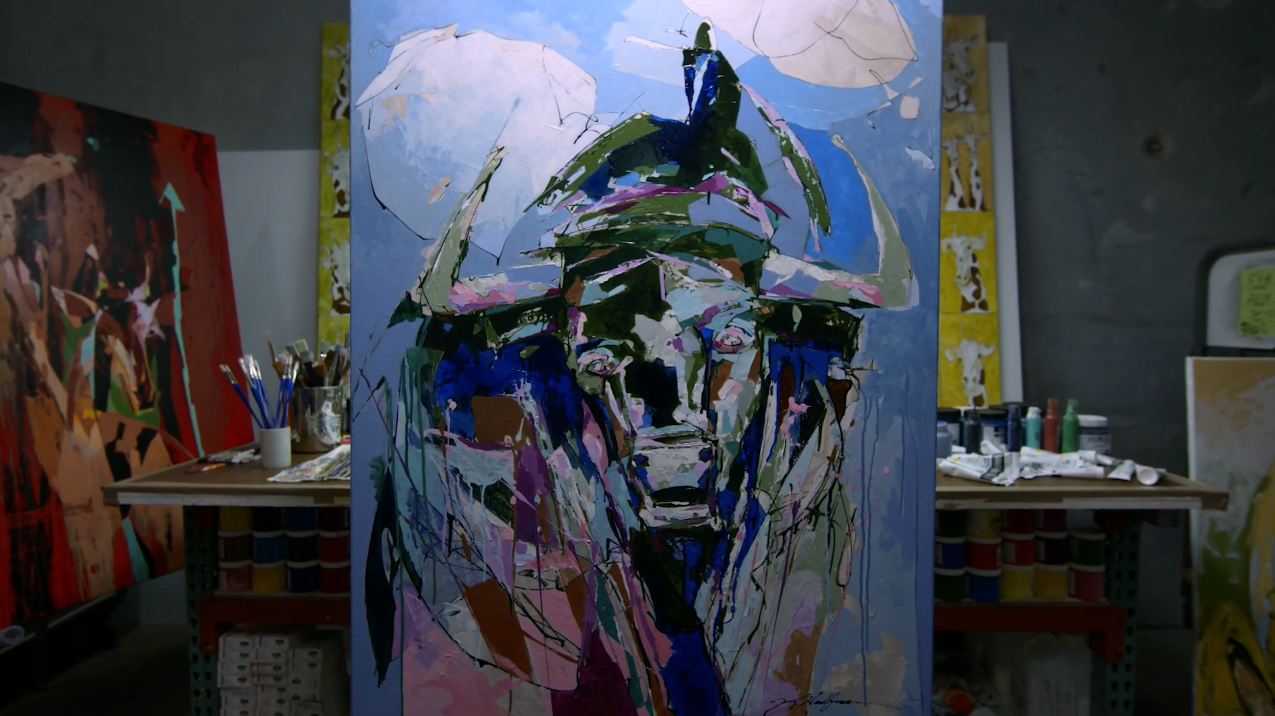 That's fitting because, when he's inside his studio, staring down a blank canvas, Wolfson takes a deep breath and attempts to bring his own internal world to life.
"I mainly reflect what is inside," he says. "The outside is not real to me anymore. It's a reflection of what is happening inside myself."
This is why his paintings can't ever truly be "finished." Every time a new person looks at one, Wolfson's collaborative storytelling process starts all over again.
If you're interested in collecting the art of Yuval Wolfson, contact our gallery consultants at 1-800-521-9654, ext. 4 or at sales@parkwestgallery.com.
LEARN MORE ABOUT YUVAL WOLFSON: