Rio Carnival 2012 Honors Pop Art Icon Romero Britto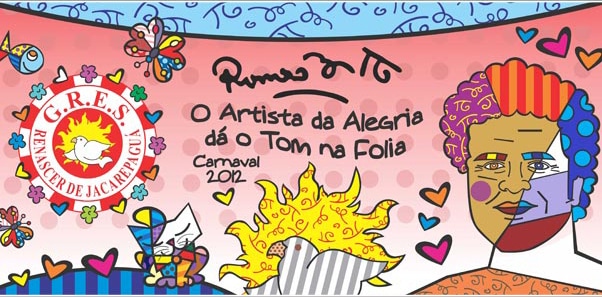 "The World's Biggest Party," Carnival, begins this weekend in Rio de Janeiro, Brazil. Parades featuring performers in elaborate costumes, dancers and festive music will fill the streets as thousands of revelers take part in the country's most popular event, Feb. 18-21, 2012.
Brazilian-born pop art icon Romero Britto is being honored during this year's Carnival celebration. His designs will be viewed by an estimated 100 million people who will watch the Carnival parade on television.
"I got an invitation from the school of samba. They said they wanted to make homage of my work," Britto said. "I was thrilled, and I couldn't believe it. Carnival in Brazil is the biggest cultural event in the country. There will be thousands of people dressed up. There will be huge floats. It's hard to describe in words. I'm very appreciative. I'm very thankful."
More coverage: Local 10 Miami News is traveling to Carnival with Britto and posting a series of photos and videos of the event.
---
Fine art by Romero Britto is available for purchase through Park West Gallery and its cruise art auctions at sea. To learn more, please visit us at www.parkwestgallery.com.