UPDATE: Portuguese Government Keeps Joan Miro Paintings After Protests
A public outcry kept 85 paintings by renowned Spanish artist Joan Miró in Portugal after the government planned on selling them to foreign buyers to improve the country's finances.
UPDATE (3/9/2017): On March 6, 2017, the Portuguese government's finance ministry announced it has formally ended its plans to auction off the 85 Miró works. 
 In a statement, the ministry noted the cancellation did not entail any compensation payments. The government was working with Christie's to auction the works.
The Guardian reports on Sept. 27, the Portuguese government decided to keep the works, collectively valued at $39 million (€35 million). The paintings became the property of the state in 2008 when the government nationalized the failed bank, BNP, which had built the Miró collection.
The former center-right government put the paintings on the auction block in London in 2014 in an attempt to raise funds. After a public uproar and legal challenges filed by opponents and activists, the government withdrew the paintings from auction.
According to Center-left Prime Minister Antonio Costa, the government "finally decided to keep the famous collection of Miró works in the city of Porto."
It is unclear whether the artwork will remain state-owned or be sold to private collectors. Even so, any private buyers would have to keep the paintings in Porto.
The collection highlights Miró's creativity and innovation, covering seven decades of work. The collection will be on display for the first time at Porto's Serralves Museum. The exhibition runs from Oct. 1, 2016 to January 28, 2017.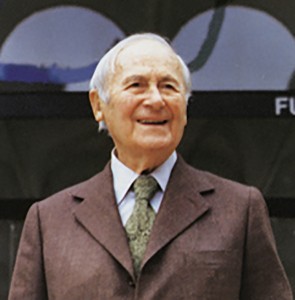 Miró is most often associated with Surrealism, and is considered an important figure in 20th-century art, influencing artists such as Jackson Pollock and Pablo Picasso. His artwork draws on elements from Catalan folk art and the art of children while incorporating poems, dreams and music. He once said "I try to apply colors like words that shape poems, like notes that shape music."
Park West Gallery offers masterworks by the famous Surrealist. View our Joan Miró collection and contact our gallery consultants for more information.