Peter Max Presents a Tribute Painting to Dr. Oz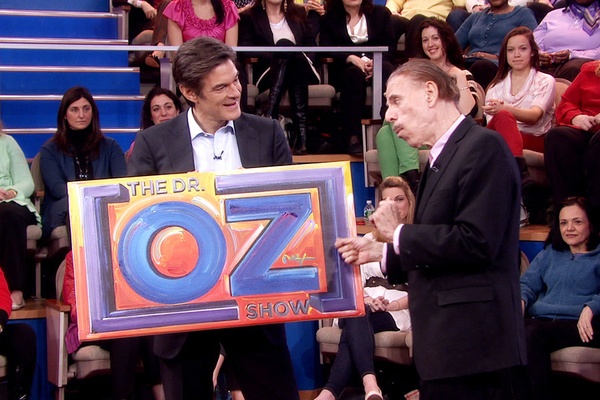 Legendary pop artist Peter Max recently stopped by "The Dr. Oz Show" to present the popular talk show host with a tribute painting.
Max was inspired to immortalize the show's new logo in his signature contemporary style, and spoke a bit about his creative process during the appearance. He also shared that he and his wife Mary are big fans of the daytime program.
---
Fine art by Peter Max is available for purchase through Park West Gallery and its cruise art auctions at sea. To learn more, visit www.parkwestgallery.com.