Peter Max Opens Exhibition at Tampa Museum of Art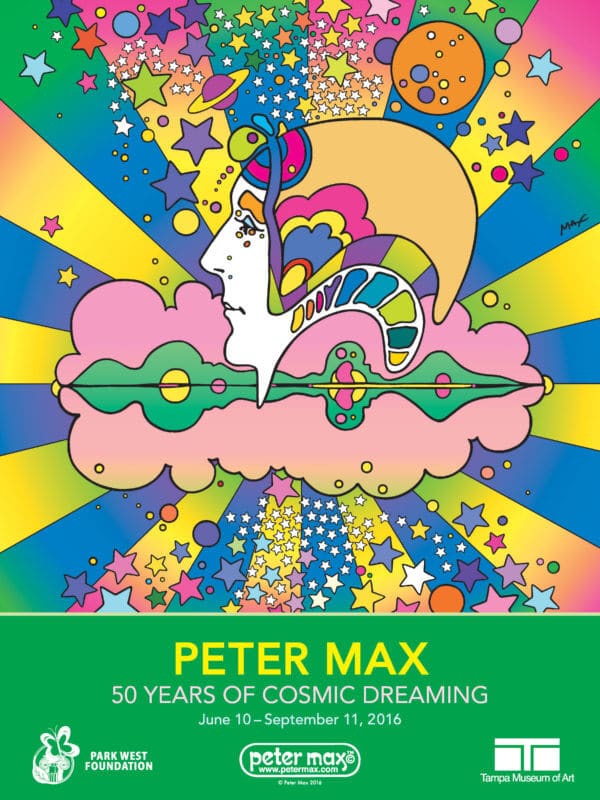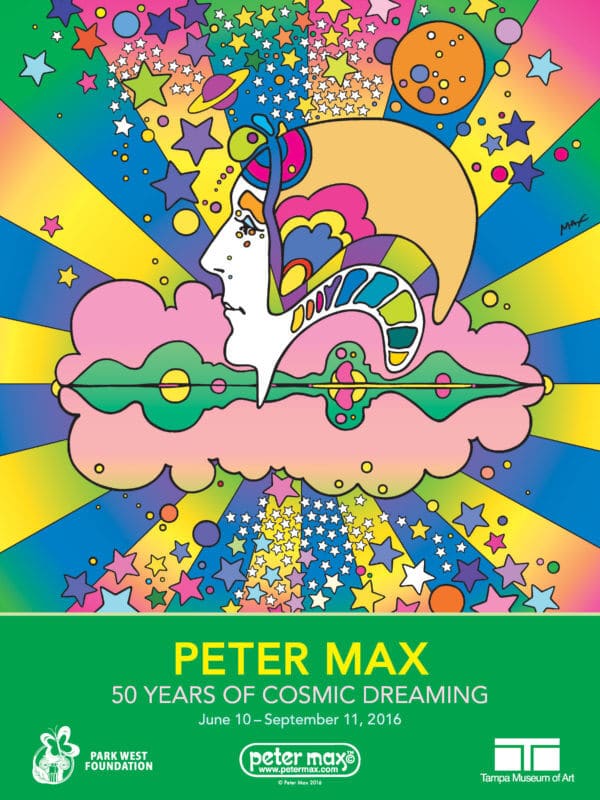 The Tampa Museum of Art presents "Peter Max: 50 Years of Cosmic Dreaming," showcasing a collection of 90 of Max's bold and colorful artworks from the past 50 years. The exhibition runs from June 10 to Sept. 11, 2016.
The exhibition is underwritten in part by the Park West Foundation, Park West Gallery's non-profit organization. Diane Pandolfi, Park West Foundation Director, says the Max exhibition is yet another way the foundation hopes to bring art to everyone.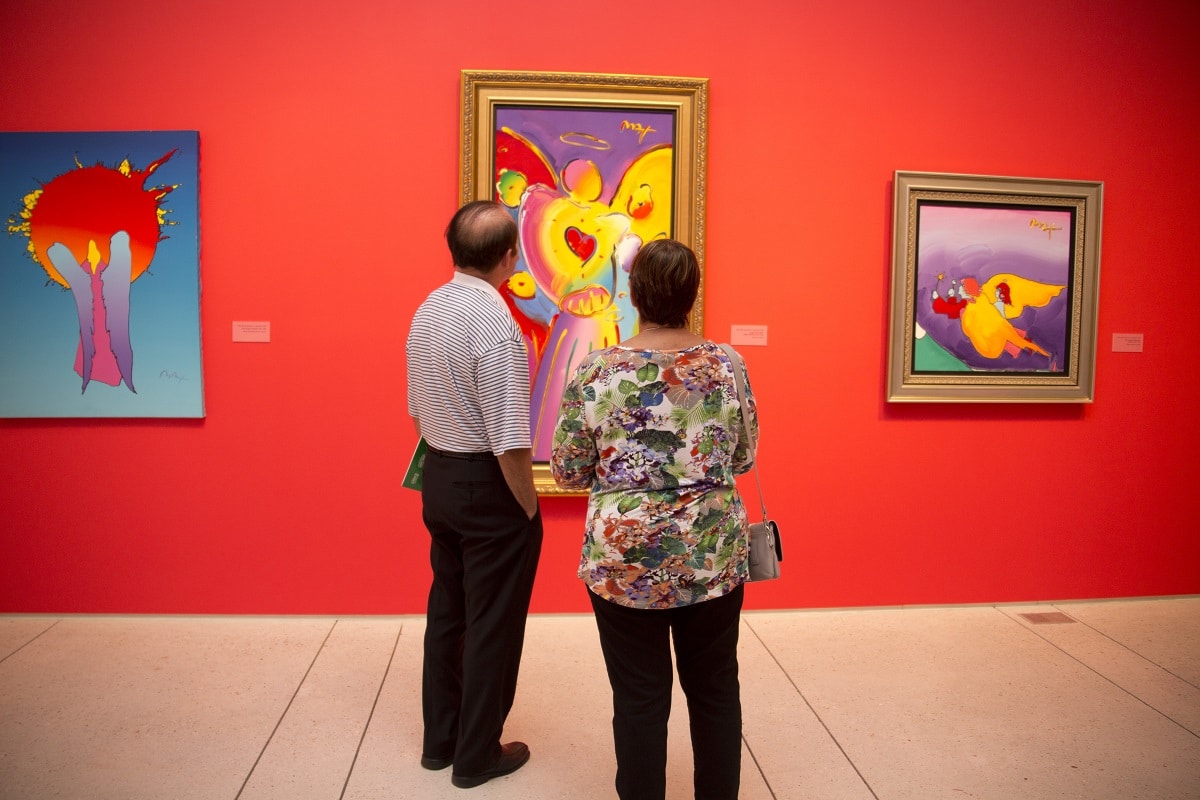 "The Park West Foundation is pleased to support the Peter Max exhibition at the Tampa Museum of Art," Pandolfi says. "It is the mission of the foundation to present relevant and important art to the public. Peter Max exemplifies that description. We are very proud to be sponsoring a Max exhibition at the Tampa Museum, one of the finest museums in this country."
Max has served as the official artist for five Super Bowls, six Grammy Awards, World Cup USA, the World Series, the United Nations Summit and more. Aside from his canvases, Max's artwork has appeared all over the world, including on a Boeing 777 jumbo jet and the hull of a Norwegian Cruise Line ship, Norwegian Breakaway.
Max initially focused on realism in his artwork, but developed his "psychedelic" style in the '60s by combining his love of America (especially New York) with his interest in cosmology, spirituality and the visuals of comic books.
Max's artwork includes iconic imagery such as Liberty Head, Angel with Heart and Umbrella Man, and he has painted portraits for celebrities and U.S. presidents alike. He has used his artwork to promote worthy causes and campaigns, such as restoring the Statue of Liberty and supporting environmental and humanitarian issues.
This is the third museum exhibition the Park West Foundation has helped support in 2016. The Park West Foundation also helped support Yaacov Agam in "The Magic of Yaacov Agam" at the Museum of Geometric and MADI Art from Jan. 28 to April 21 and Autumn de Forest in "Autumn de Forest: The Tradition Continues" at the Butler Institute of American Art from April 10 to Sept. 18.

Born in Berlin in 1937, Max and his family fled the Nazis in 1938 by moving to Shanghai, China, where they lived for 10 years before relocating to Israel. Max fell in love with American culture through its music, a passion that only increased upon arriving in the U.S. and settling in Brooklyn. He attended the Art Students League for five years, graduating in 1961. His studio is currently located in Manhattan.
For more information regarding the exhibition, please visit tampamuseum.org.