Park West Gallery Mourns the Loss of Artist Charles Bragg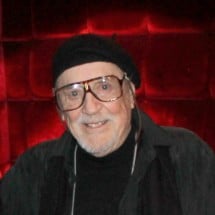 Park West Gallery is saddened by the loss of painter, sculptor, author and satirist Charles Bragg who passed away on January 9, 2017 at the age of 85.
"Charles was an American original full of wit, charm, and irreverence who drew upon the artistic endeavors of centuries past, but with a wholly modern interpretation," Park West Gallery president Marc Scaglione said. "He is to the L.A. art scene what Babe Ruth was to the New York Yankees, and the likes of which we will not see again."
Bragg considered himself a "devoted student of the human race," creating satirical, humorous and whimsical works of art based on his keen observations of modern times.
Bragg was born in 1931 in St. Louis. The artist spent much of his young life touring with his Vaudeville performer parents whom he credits for his humor and outlook on life. In 1949, Bragg graduated from New York's High School of Music and Art in Harlem at the age of 18. He later studied at the Art Students League in New York City before moving to Los Angeles.
After completing his formal education, Bragg assumed a number of jobs before becoming an artist, including cab driver, factory worker and stand-up comedian. When Bragg arrived in California he painted for the wealthy and gave art lessons. This exposure to upper-class society fueled his satirical feelings that would later emerge in his artwork.
In the early 1960s, Bragg exhibited some of his works, exposing audiences to biting caricatures that poked fun at the military, clergy, and various other professions. In the 1970s, Bragg switched directions to depict more universal themes, but still poked fun at the mentality of his subjects.
One of Bragg's favorite stories, and a perfect example of his personality, involves the Louvre. After graduating from high school, he traveled to Paris to visit the Louvre, surprised that it only had one painting by an American artist. He says World War II had ended only four years ago at that point, and since he was full of patriotic zeal, he had to do something about the collection.
During his second visit to the museum, Bragg smuggled one of his works into the museum under his jacket. When no one was looking, he stuck the artwork onto the wall using tape. In Bragg's words: "In a matter of two minutes I doubled the Louvre's collection of American artists."
In 1986, PBS produced a documentary, "Charles Bragg – One of a Kind," that focused on Bragg's life and career. In 1999 the artist published a book on his work, "Charles Bragg: The Works! A Retrospective," and in 2013 published "Asylum Earth," a book containing artwork and musing from the satirist. Bragg received numerous awards, including the Gold Medal for the National Society of Illustrators and the Award of Merit from the Art Directors Guild of New York.
"You observe the human race and the world, and if you don't get a kick out of it I think you're missing something," Bragg said. "We should all learn to laugh at ourselves, especially me."