Going with the Grain: Matt Beyrer Talks About Turning Wood Into Fine Art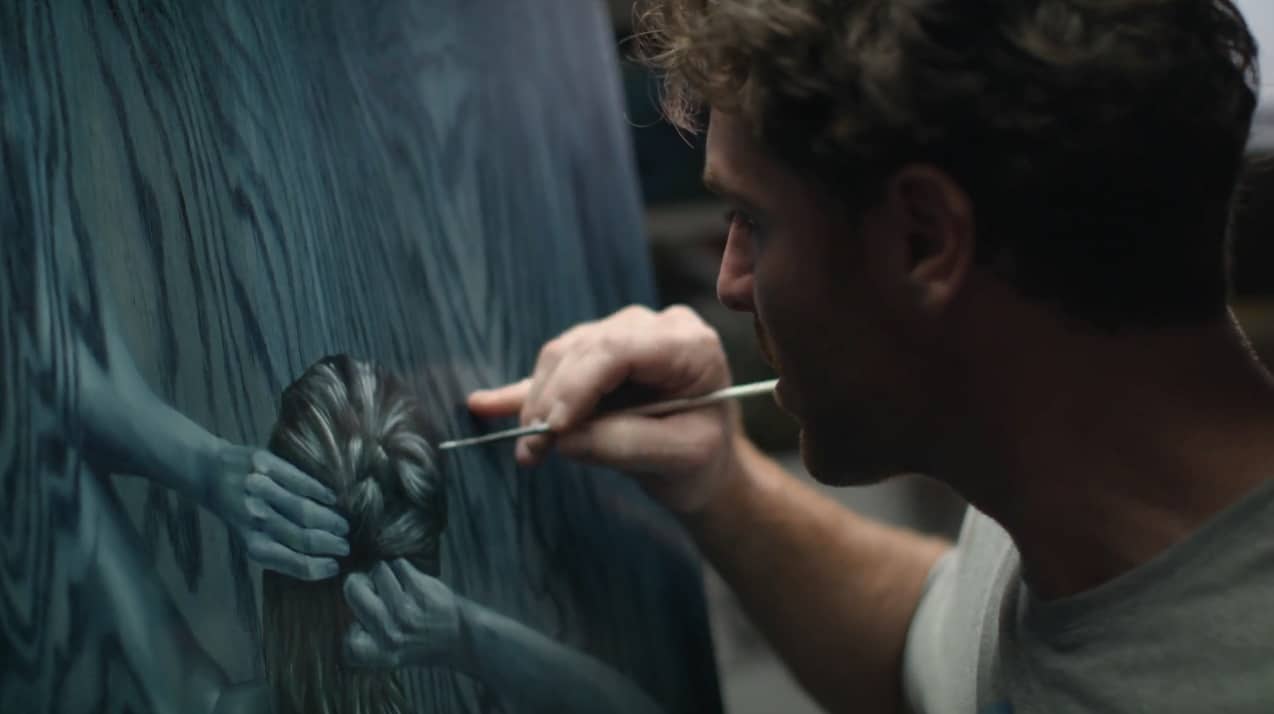 Have you ever had a single moment that changed your entire life? Matt Beyrer has.
After years of working as a struggling artist, Beyrer was still trying to find his niche in the art world. That all changed after he ran out of stain one day while working on a commissioned frame and, out of desperation, began painting directly onto the wooden frame.
Soon, he noticed that his particular blend of paint and mineral spirits had a fantastic reaction to the wood grain of the frame. He decided to incorporate the wood's natural grain into his artwork and quickly realized that he was onto something big.
Only a few years later, Beyrer's signature wood grain paintings have become hugely popular around the world and, to date, he is the only artist in Park West Gallery history to have 17 consecutive sold-out shows.
Matt Beyrer's art is hotter than ever and, recently, he was kind enough to sit down with Park West to talk about how he first got started.
Have any artists influenced your work?
MATT BEYRER: Any of the old masters were big influences on me, especially in my college years because you spend a lot of time studying their proportions, which helps, honestly, with composition. My background is in illustration. I got a BFA at the Ringling College of Art and Design. They drilled composition into us pretty intensely back in those days. So, Caravaggio, Rembrandt, Degas… a lot of the old masters were heavy inspirations on what we were trying to achieve in college.
Did you work with any other non-traditional surfaces before you settled on painting onto wood?
MATT BEYRER: I experimented with a variety of different substrates. I'm talking like heavy slate stones, like Tennessee pink and tan. They were beautiful in their color and variation but heavy and extremely difficult to hang. There were a few other experiments, but the idea of painting on wood didn't really come together until I fumbled onto red oak. At first, I tried a natural pine wood, like the plywood you use to board up your windows when a hurricane comes. But the grain was too psychedelic for me.
I tried birch and other types of wood, but red oak did it for me. The grain looked like a compressed zigzag. It had character. It looked like water or clouds. The sky was the limit as far as what you could paint onto it—whether you wanted a landscape, a cityscape, a woman, a still life… basically anything. So, that was a very nice take-off point.
Now, with the red oak, I know how to achieve the colors I want, and I'm not confined to just painting landscapes or seascapes. It keeps me interested.
What inspires your compositions? How do you decide what to paint?
MATT BEYRER: I paint because I love to paint. It's almost like I'm keeping a journal of my life based on experiences that I've had or places that I've gone.
The biggest challenge for me is finding the right piece of wood. When I finally come across it, I don't always want to jump right into it and because… it's a hit or miss process. If I go too dark with that unique wood, I've missed the moment. You can't go back. It's over.
I've got pieces of wood from two years ago still sitting at my studio that I haven't wanted to start with because, right now, in their natural form, they look cooler than my ideas for what to paint onto them. I don't want to screw them up, so, maybe I'll put those pieces to the side for a little bit until something really jumps out at me.
Are there any paintings from your career that particularly stand out in your memory?
MATT BEYRER: The ones I threw out. No, seriously. Any painting that I kept, especially early in my career, was an accomplishment in and of itself because I kept it. I always try to put my name on something I'm proud of, not just because I put time into it. Regardless of how much effort it took, if I'm not happy with it, I'm not going to put it out there.
If you're interested in collecting any of Matt Beyrer's signature creations, you can contact our gallery consultants at (800) 521-9654 ext. 4 or sales@parkwestgallery.com.