Look Inside France's François Boucheix Museum with Brand New Virtual Tour
The renowned French Surrealist and long-time Park West artist François Boucheix lives in the spa town of Vichy, France. In this scenic locale, art lovers can visit the Musée Boucheix, a large private museum dedicated to the display and sale of Boucheix's joyfully, unconventional art.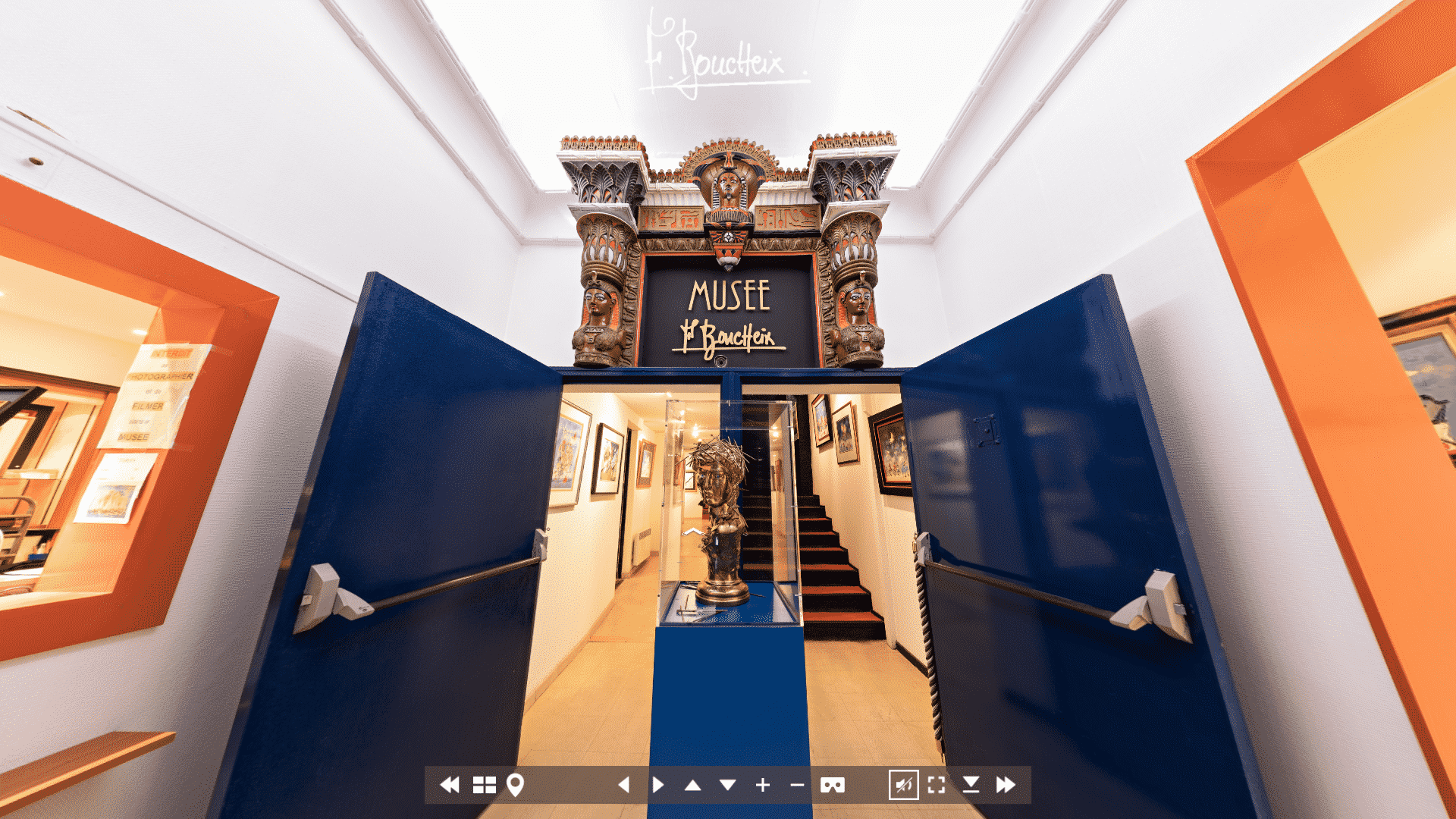 In 1965, Boucheix was invited to participate in his first exhibit in Paris alongside the great Salvador Dali. During their time together, Dali told Boucheix that a painter is never truly recognized unless he opens his own personal museum while he's still alive. "So it was in memory of Salvador Dali that I opened my own museum at the age of 67," Boucheix told us.
When Park West Gallery Founder and CEO Albert Scaglione first visited the museum in 2014, he immediately felt great respect for the artist. "I was so completely impressed by the fact that he had the vision to preserve his work, even when just starting out," Scaglione remarked. "The result is such an impressive collection of very personal work."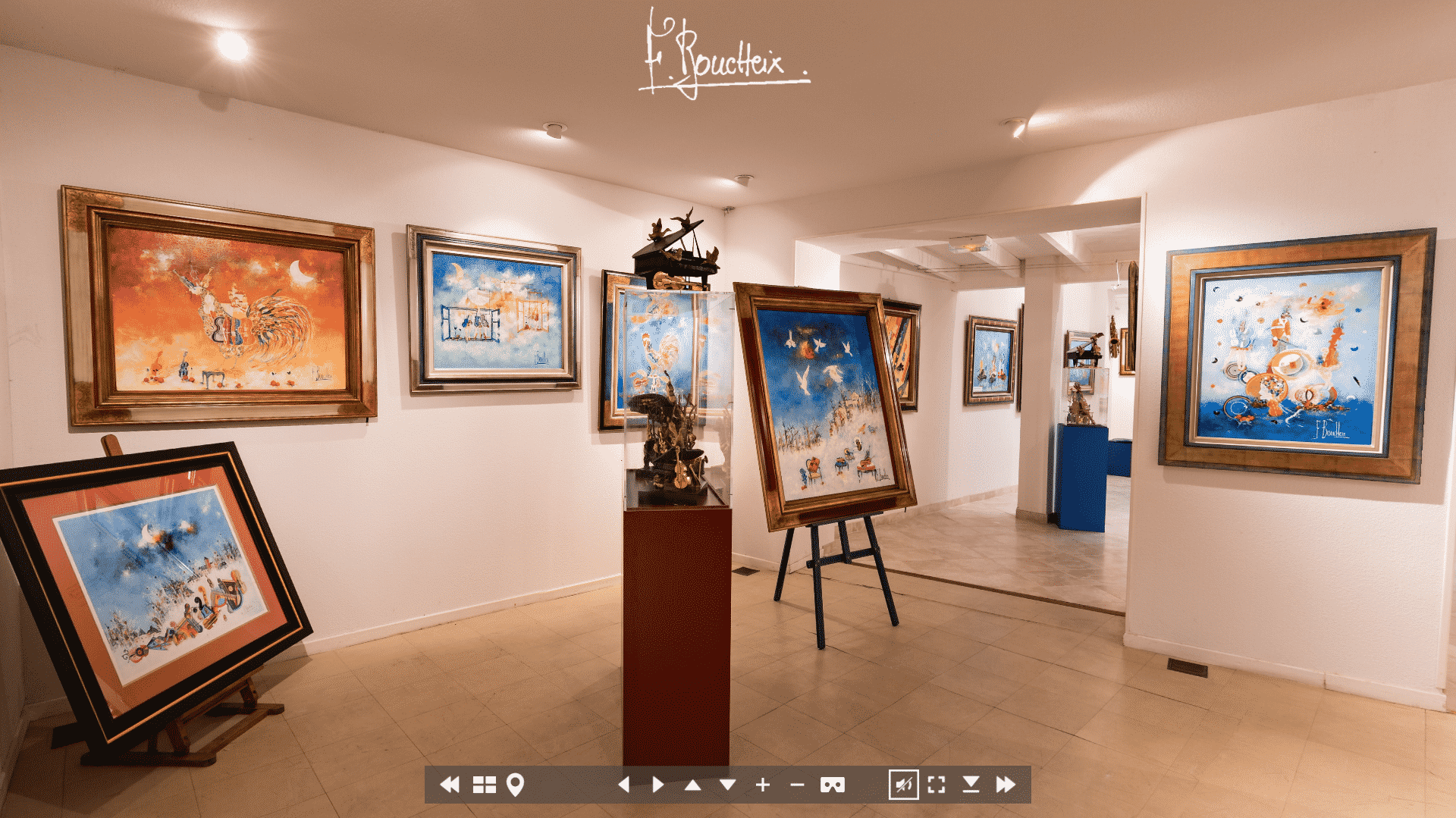 While this multi-level, multi-room museum is located in France, art enthusiasts don't need to book a flight to experience Musée Boucheix. The museum recently launched a brand new, interactive, virtual tour of their entire collection, which you can access here.
The experience begins when you follow Boucheix through the ornate blue entryway to his museum lobby.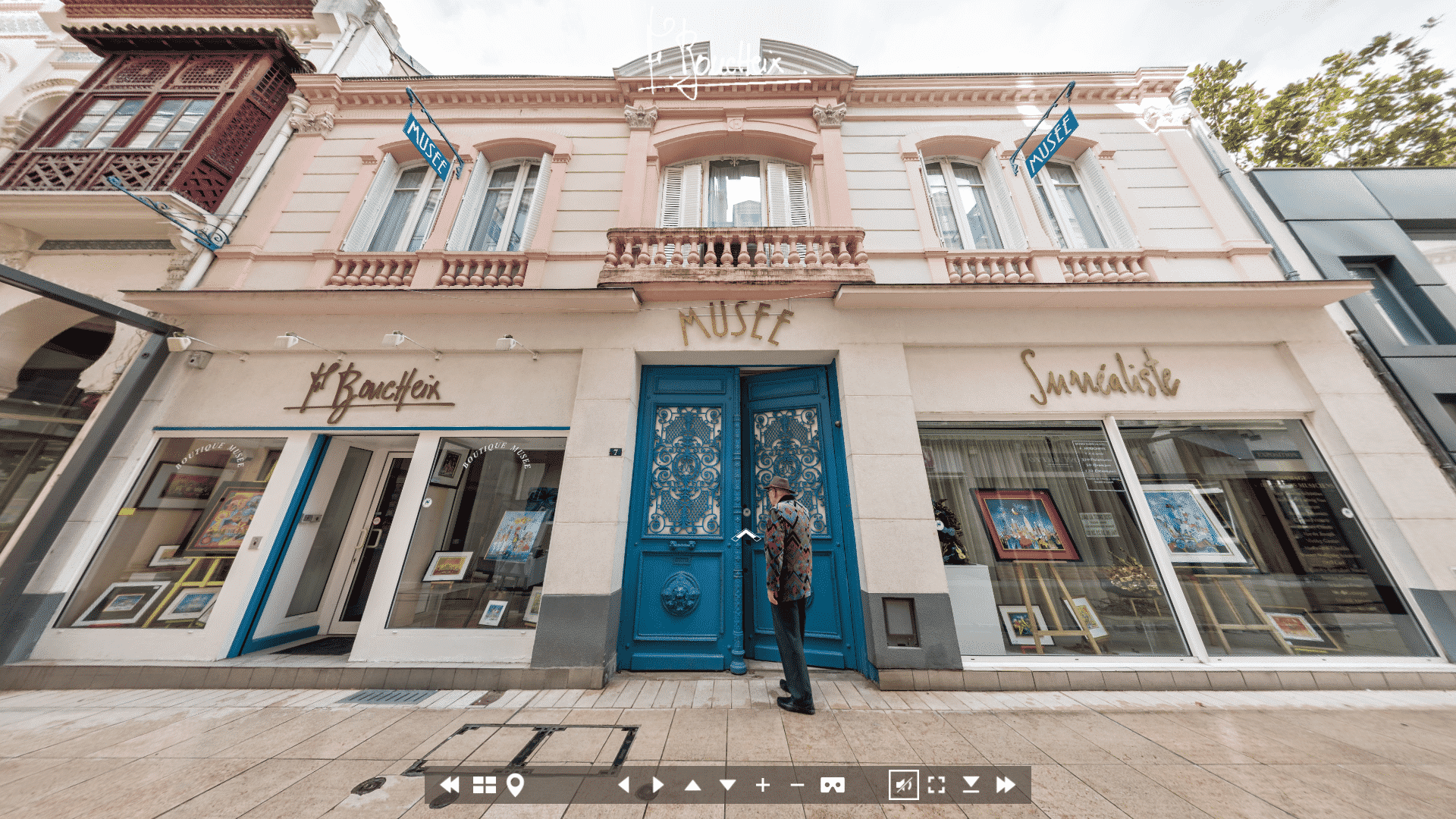 The tour guides you from one lavishly furnished salon to another, each with their own happy visual treats to discover. The building was once a music hall, which seems a fitting beginning for a museum that now houses so many wonderful Surrealist paintings featuring musical instruments.


Also displayed alongside Boucheix's paintings are his breathtaking sculptures. If you select one of the information buttons dotted around the museum's virtual tour, you can get a closer look at a work of art and its description.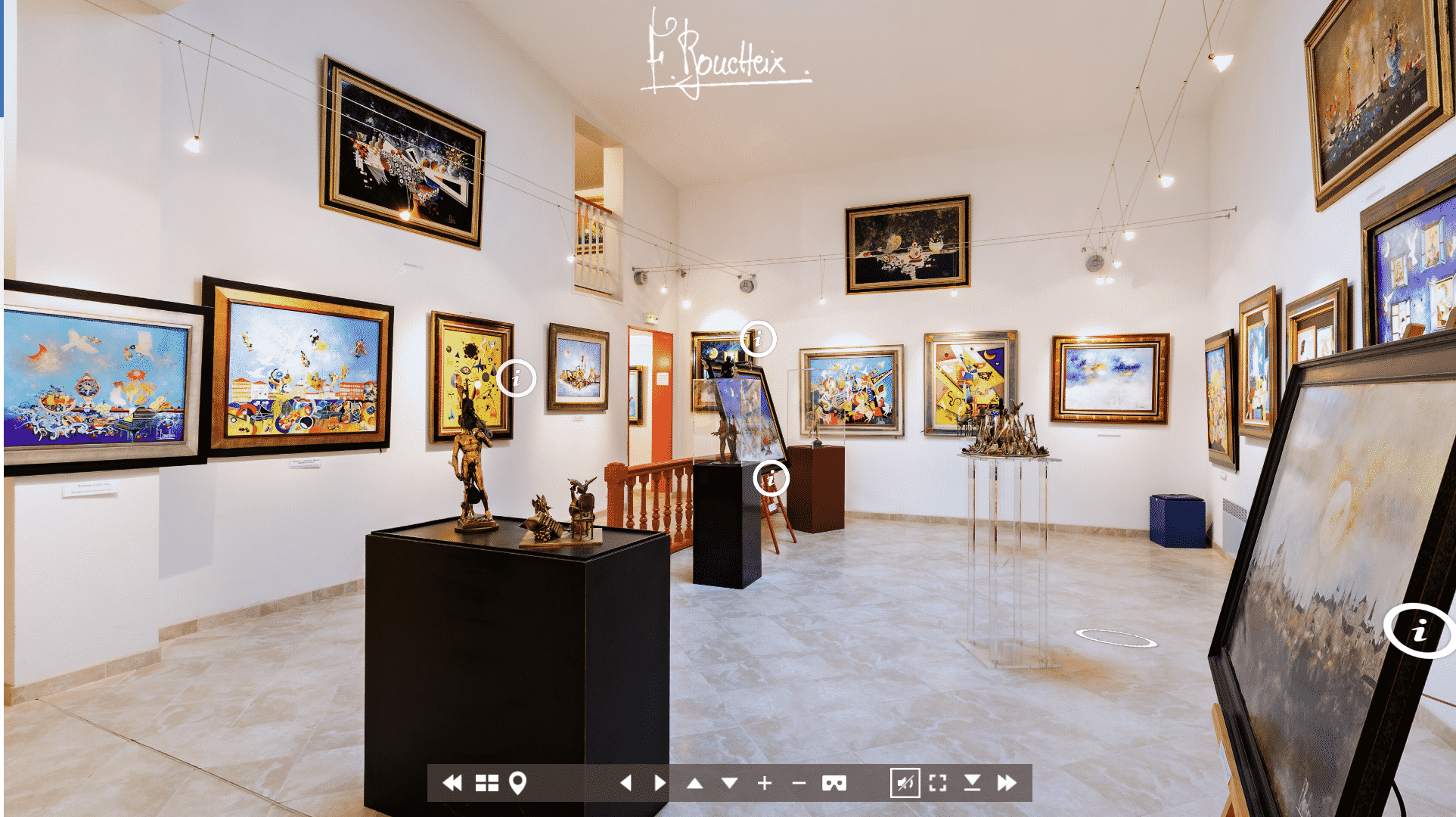 The easy-to-use controls provide for an incredible "virtual" museum experience that can be enjoyed by art lovers all over the world. But don't just take our word for it… discover Musée Boucheix for yourself!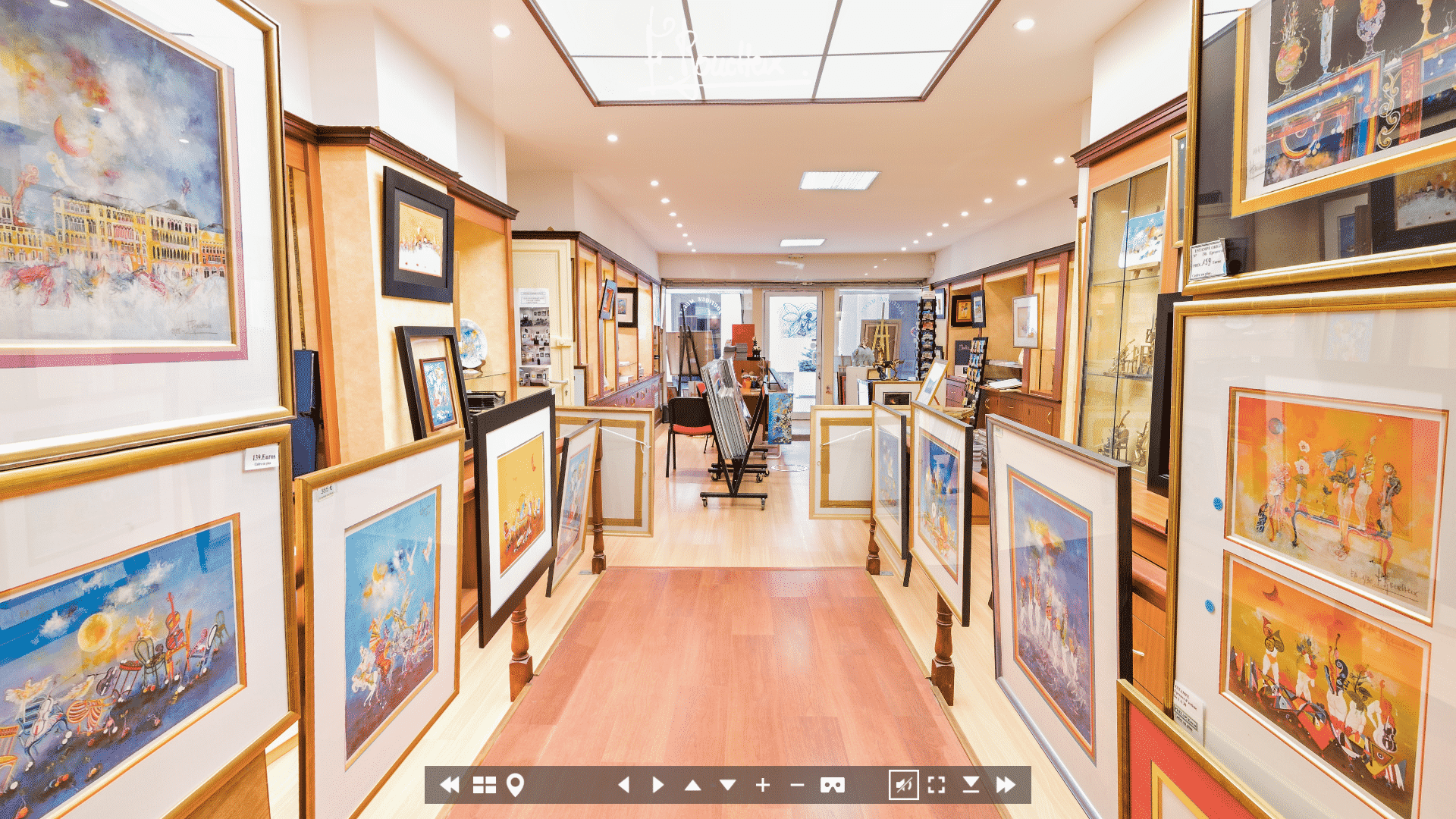 If you're interested in collecting the art of François Boucheix, you can attend one of our exciting live online auctions or contact our gallery consultants directly at (866) 489-8824 ext. 4 or sales@parkwestgallery.com.
Follow François Boucheix on social media
Related Articles: