Park West Gallery Founder Interviewed About "The Book of Albert" on Michigan Radio
For years, art collectors have been asking Albert Scaglione, the Founder and CEO of Park West Gallery, to write down the story of how he built a small art gallery into one of the largest art enterprises of the past century.
Fortunately, after years of development, Scaglione has finally published the authorized history of Park West in his new book, The Book of Albert. This morning, Scaglione appeared on the popular iHeartRadio program "Michigan's Big Show" to talk about it with host Michael Patrick Shiels.
You can listen to the full interview here:
Scaglione told Shiels about how he originally started work on the book years ago with acclaimed Detroit writer Jim McFarlin, but he just wasn't ready to tell the full story of Park West at the time. Then, around two years ago, Scaglione began working with poet and art critic Jeffrey Cyphers Wright—a former student of Allen Ginsberg—on the manuscript that would eventually become The Book of Albert: How Park West Became the World's Largest Art Dealer.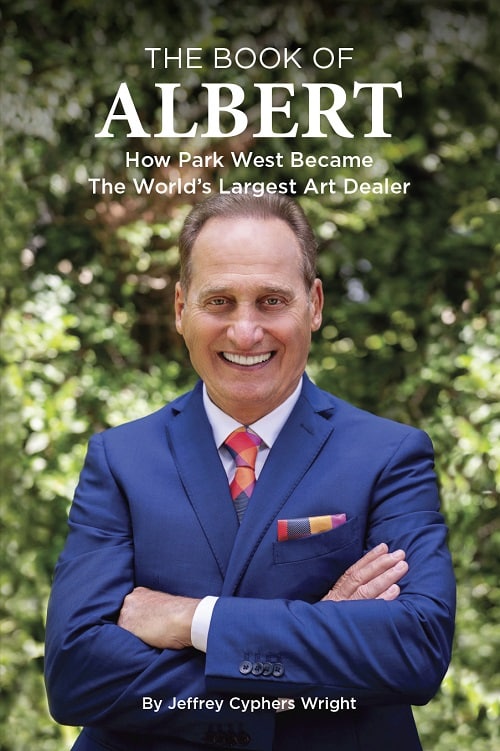 Wright traveled with Scaglione for "about a year," shadowing the famed art dealer as he traveled the world meeting with artists and attending collecting events in luxury vacation destinations.
The end result is a fascinating cultural history that Scaglione characterizes as "not my writing, my life story, or my memoir, but it is an authorized history about how Park West Gallery became the world's largest art dealer."
During their conversation, Scaglione regaled Shiels with stories about his lifetime as an art dealer, ranging from tales of collecting Picassos in Paris to working with Muhammad Ali on a truly unique signed memorabilia collection.
The Book of Albert is now available on Amazon and you can find more information on ordering here.