Linda Le Kinff: The Classical Training of a Contemporary Artist
Artists often love talking about how they developed their signature technique. Linda Le Kinff, however, isn't just known for a technique—she's known for multiple techniques.
Le Kinff's mastery of an incredibly diverse range of mediums has made her one of the most accomplished artists of the past 30 years.
Park West was lucky enough to sit down with Le Kinff in this profile video and get a rare glimpse of the artist at work.
Dynamic and elegant, the art of Linda Le Kinff is beautifully influenced by her years of experimentation and study all over the world.
She lived in Italy for over a decade, educating herself in the ancient ways of the Italian masters. By apprenticing with other artists, she immersed herself in engraving, tempera, gold leafing, and various other forms of painting.
Her studies didn't end there. She studied lithography in France, went to Japan to learn sand and sumi techniques, and taught herself how to create unique paintings on varnished woodwork using materials like casein.
Le Kinff's artwork is undeniably elevated and enriched by her seemingly limitless knowledge of artistic mediums.
But is there one technique or method that that's more important to her than others? Park West once asked Le Kinff what she believes is the important element of her compositions. Her response? "The line."
"When you begin a painting, you begin with the line," she said. "You put on the color, the material, the varnish, the medium, but the most important is the line. Because the line is the signature of the artist."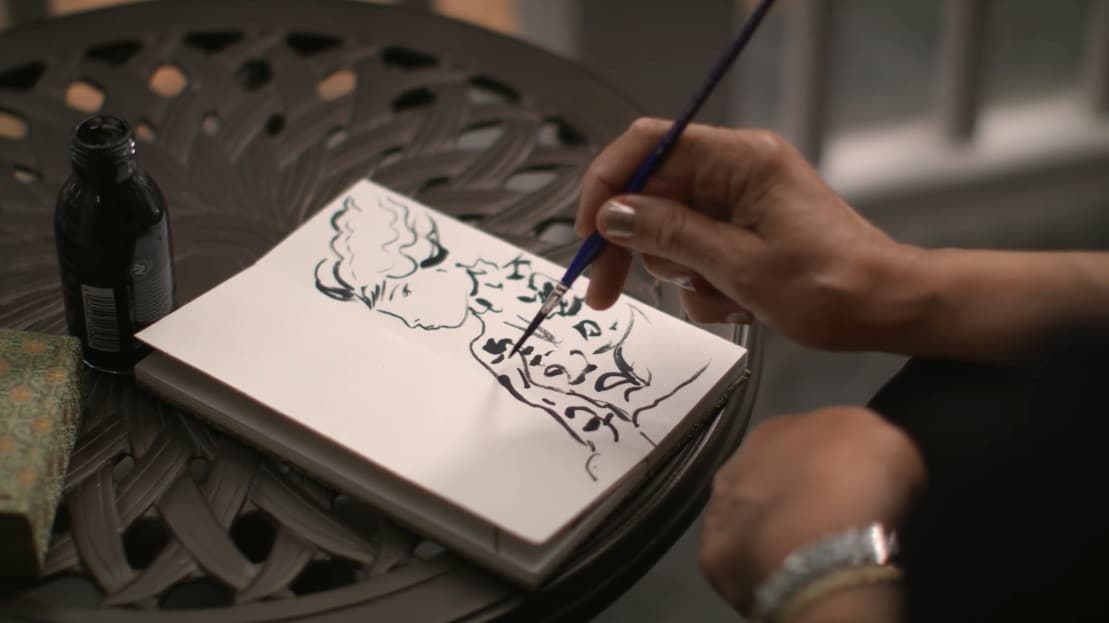 That rings true because you can take one look at the dramatic poses of the women in her paintings and instantly know that you're looking at a Le Kinff.
Her artwork is superlative, passionate, powerful, and uniquely its own.
If you're interested in collecting works by Linda Le Kinff, contact our gallery consultants at 1-800-521-9654, ext. 4 or at sales@parkwestgallery.com.
Learn More About Linda Le Kinff: