Buying Art as a Gift
Finding the perfect gift can be tough, so Park West Gallery is offering a few tips on selecting the gift of art, whether it's a Christmas present, anniversary gift or a special "thinking of you."
Know what they want
David Gorman, Park West Gallery director, says art can be very personal, so it definitely makes for a good gift to people that are close to the buyer.
"I suggest finding something that reminds you of them or a memory the two of you share," he says. "If you buy something that is more personal, there is a deeper meaning to your selection and a personal note that makes the artwork just right."
Gorman says a tried-and-true trick for finding the perfect artwork to gift is to take your partner to the gallery. Not only can the trip be a fun date or outing, but it also provides the chance for finding the perfect artwork.
"They would then find out which works match their partner's interests, wait until they turn the corner, and alert a gallery staff member to hold it for them until they come back the next day," he says.
Lisa Hershberger, Park West Gallery sales coordinator, suggests it might be prudent to consult with the recipient about their tastes in art. This can be done discreetly if it is a surprise, or can be discussed directly if not. It never hurts to double-check whether you are making the right selection.
"I've helped people buy gifts when they already knew what the person wanted," she says.  "But if you don't even know which artist or colors they like, you might have trouble."
More than a matter of taste
There are other aspects to keep in mind aside from the recipient's tastes. For instance, consider whether the artwork matches the style or color schemes of their home or office, and know what space they have to exhibit a work of art. Also think about whether they want the art to be part of the room or the room's focal point.
"If you know them really well and you know they adore landscapes, and you know the colors of their house, then you can make a good guess," Hershberger says.
There is also a question of deadline. Keep in mind when the art is needed to ensure there is enough time to purchase it and have it ready to give. When shipping art, most unframed orders from Park West Gallery are received within six weeks of the purchase date, and framed orders arrive within 12 weeks. There are exceptions for sculptures, special orders and other special care art, so these typically take longer than 12 weeks to arrive.
If questions about when you'll receive your artwork arise, talk with the gallery staff, who are more than happy to help.
"I usually try to create a relationship with the person who is giving the gift so that I can be of help to the person," Hershberger says. "That's what we're here for, to assist in any way we can."
When in doubt, get a gift certificate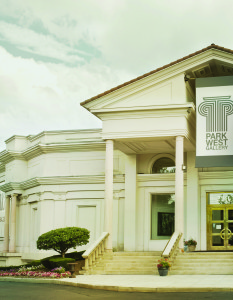 If this all sounds a bit too difficult, Park West Gallery has the solution. Hershberger recommends purchasing a gift certificate to give as a gift.
"Gift certificates are a lot of fun," she says. "I think that is doing your best to please the person."
To purchase a gift certificate, call or visit Park West Gallery. Our gallery consultants can be reached at 800-521-9654 ext. 4 or sales@parkwestgallery.com.