Behind the Artist: Duaiv
As a world-renowned cellist and painter—a virtue few artists possess—the exceptionally versatile Duaiv has dedicated his life to the arts.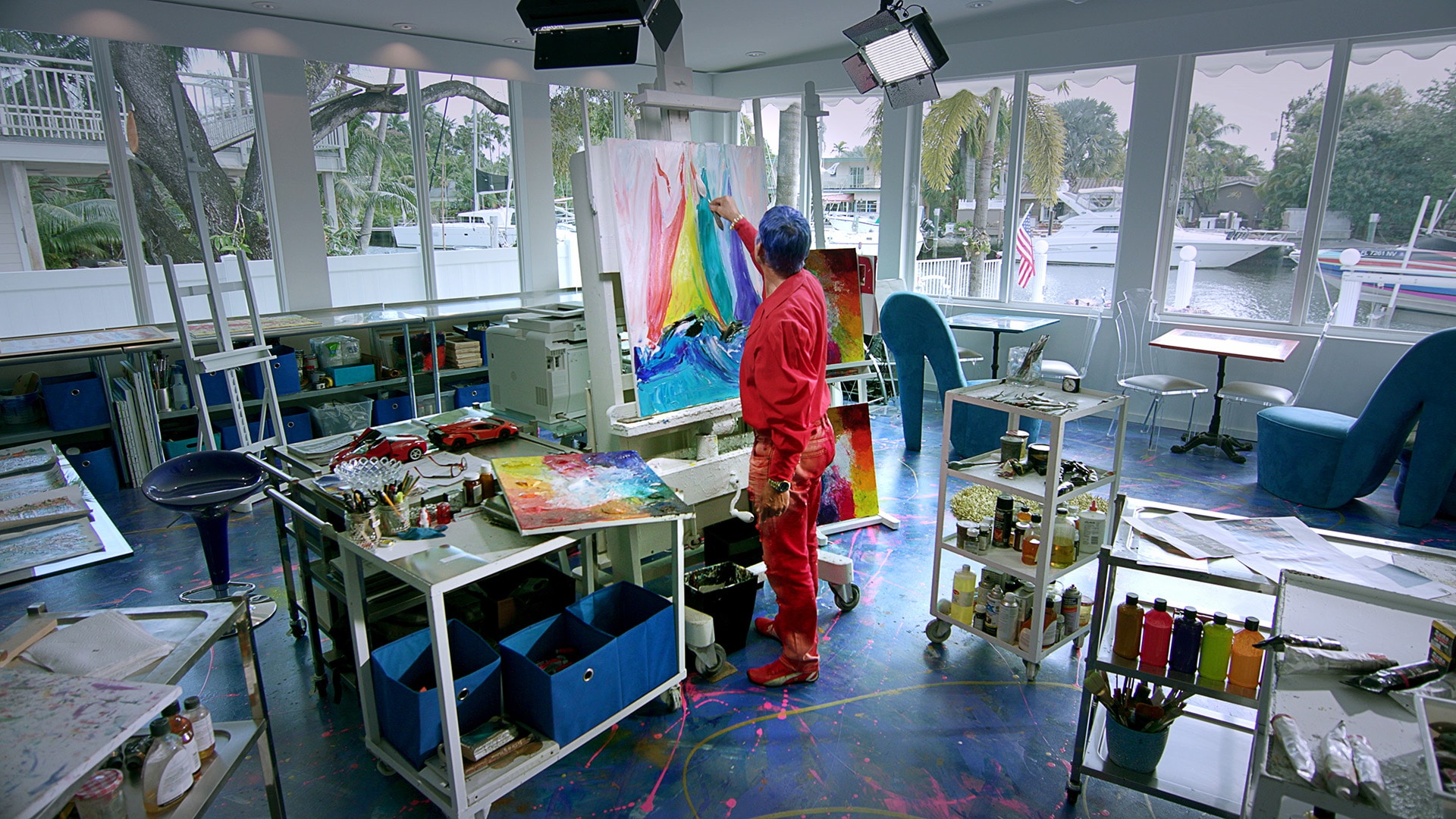 His fine art, influenced by his passion for music, is a stunning blend of bright colors and serene Impressionist landscapes. While he only uses six to eight colors in his palette, Duaiv is able to create uplifting, cheerful, and breathtaking imagery.
Duaiv was born in Bordeaux, France in 1952. He has honed his craft since he was 3 years old. At the behest of his parents, he parlayed his passion into attending two colleges in Paris for fine art and music: the École des Beaux-Arts school and Conservatoire Nationale de Musique, respectively .
Duaiv's signature style is accented by his ever-changing hair color that he dyes to match his vibrant art. His wife, Magella, also dyes her hair the same color. It's an important piece of Duaiv's aesthetic, much in the same way his artistic idol, Salvador Dalí, is recognized by his upturned mustache.
Duaiv moved to the United States and became a citizen in 2011. He currently resides in Florida and continues to create breathtaking art.
Duaiv and Dalí
One of the most defining moments in Duaiv's life occurred when he was 23 years old. He was traveling through Spain and decided to walk up to Dalí's home and knock on the door. In a surprising twist of fate, Dalí himself answered the door and gave Duaiv some words of encouragement.
"He said, 'If you believe in yourself it does not matter. If you want to succeed then you will succeed,'" Duaiv shares.
Dalí also encouraged him to blend his passion for music with fine art. The fateful meeting stuck with Duaiv. Today, he uses music as an inspiration for his elegant paintings.
Duaiv blends of Music and Art
Although he is well known as a renowned contemporary artist, Duaiv is just as accomplished as a cellist. He worked as an understudy to legendary cellist Bernard Michelin. The gifted artist and musician has performed countless shows and has exhibited his masterful cello skills in front of admirers and collectors.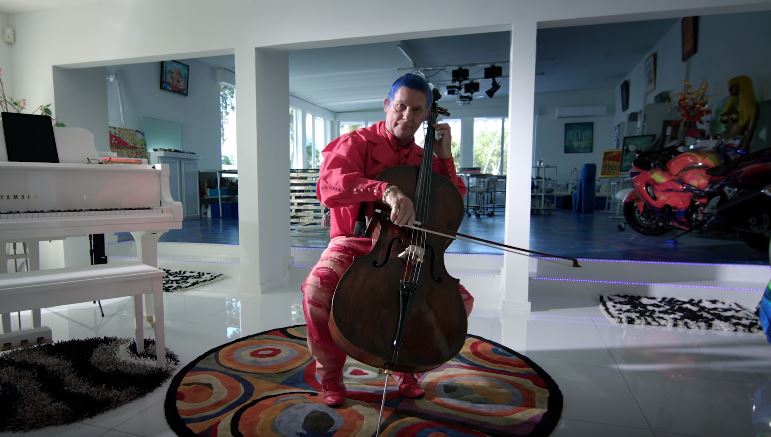 Music is an essential aspect to understanding Duaiv's art. Not only does he practice the cello every morning before four to six hours of painting, it is a key feature of his famous "Happenings." In his "Happenings," Duaiv performs on his cello at concerts and galleries before art exhibitions and book signings.
Accolades and Commissions
Duaiv has received many awards for his international accomplishments in fine art, such as the Commander of the Order of the Star of Europe, European Foundation Prize, awarded by HRH Prince Henrik of Denmark; and the Lys D'Or from the Cannes International Carlton.
In 2006, he became a part of the Benezit Directory of top-rated painters. Created in 1911, the directory has become the art collector's gold standard resource for the world's greatest artists.
As a proponent of the arts, Duaiv seeks out innovative ways to generate public interest in visual art. One of his favorite projects combines his love of art and his fascination with high-performance vehicles. He has applied his signature, colorful style to several vehicles, including a Ferrari 458 Spyder, a Lamborghini Aventador Roadster, a Porsche Targa 4 GTS, and a Corvette Z06 C7R.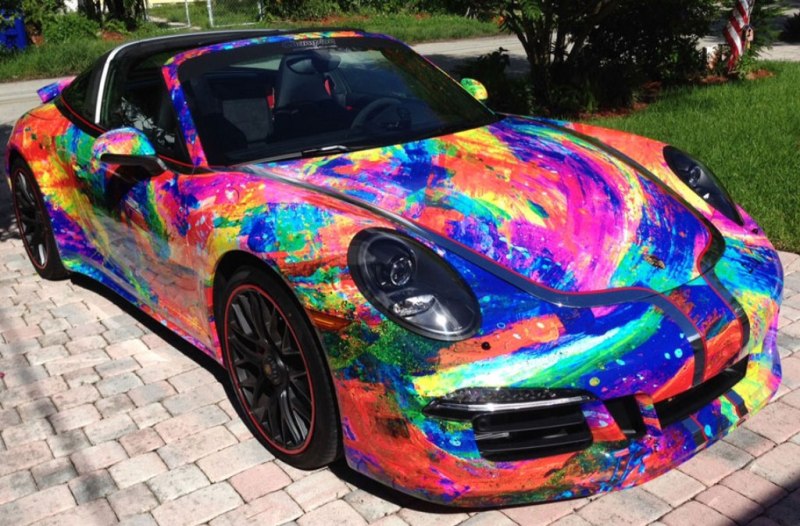 "There are people who don't know about art unless they go to the museum," Duaiv says. "But here, they see the car first in the street, and the art arrives to them. It is a different approach."
Duaiv also enjoys painting portraits of celebrities, presidents, and fellow artists, such as President Lincoln, Muhammad Ali, and Peter Max, among countless others.
To add artwork by Duaiv to your collection, attend one of our exciting online auctions or contact our gallery consultants. Call (800) 521-9654 ext. 4 to speak to a representative during our business hours, or email sales@parkwestgallery.com for inquiries after hours.
Follow Park West Gallery and Duaiv on Instagram.