Artists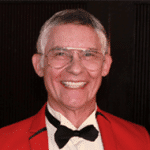 Duaiv was born in 1952 in the maritime region of France near the city of Bordeaux. He's traveled the world as a classical musician and accomplished painter, receiving accolades for his incredible work in service of nurturing and promoting the arts. With the world as his canvas, Duaiv's work is a contemporary representation of Impressionism at its height.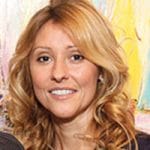 Kalinka Duaiv was born August 14, 1977 in Paris. As a young girl, she followed in the brushstrokes of her father as she worked alongside him and studied his techniques. Kalinka's style and technique features a bold and masterful use of color, and works exclusively with mixed media, palette knives, brushes, and paint rollers.
Latest News
Inspired by artists like Monet and Van Gogh, Duaiv has embraced the tenets of Impressionism and crafted an art style that is uniquely his own. He's worked as a professional artist for five decades and was recognized by the renowned Benezit Dictionary as one of the top-rated painters in the world. Duaiv and his engaging wife Magella are fixtures in the contemporary art community, and Duaiv is particularly known for his passion for high-performance sports cars. (Major automobile companies—from Lam...